Trop. & Subtrop. Asia
as per
WCSP
;
Andaman Is.; Assam; Bangladesh

; Borneo; China South-Central; China Southeast; Christmas I.;

East Himalaya;

Hainan; Hawaii;

India;

Jawa; Laos; Lesser Sunda Is.; Malaya; Maluku; Myanmar; New Guinea;

Nicobar Is.;

Philippines; Society Is.;

Sri Lanka

; Sulawesi; Sumatera; Thailand; Tibet; Vietnam
as per
Catalogue of Life
;
Amati, Ambuti, Mala;
Vernacular names
:
Tamil:
Nolaidali
Malayalam:
Airyaporiyan, Cerutali, Nulittali
as per
Biotik
;
Family: Euphorbiaceae
Date: 5th April 2015
Place: Agumbe, Karnataka
Habit: Tree
---
Antidesma sp., may be A. bunius.
---
---
A few days ago, had posted photographs of one of my Antidesma bunius [Ambuti, Amati, Mala] trees flowering. Sending photogrphs of another flowering and now fruiting.
---
---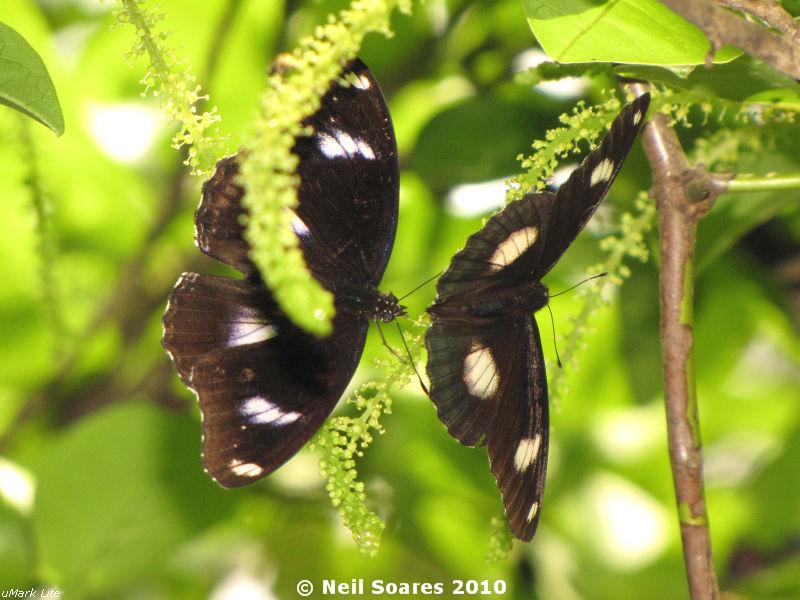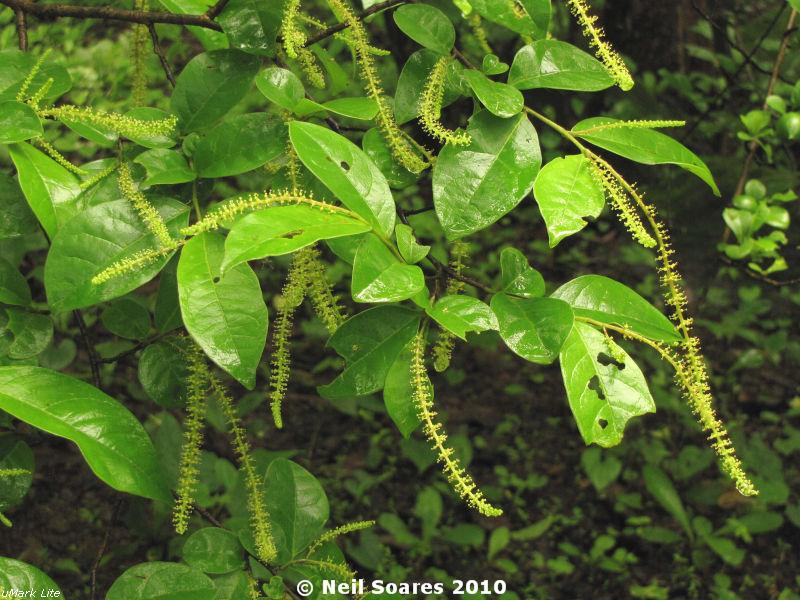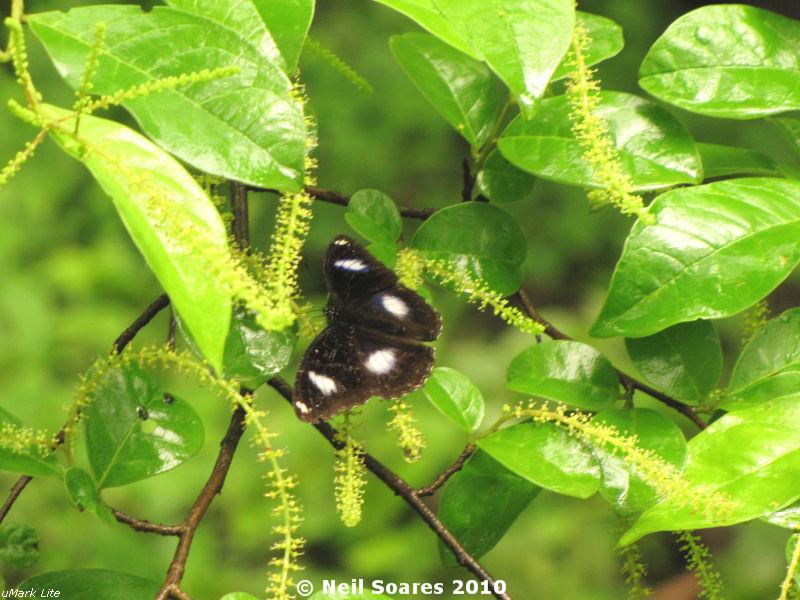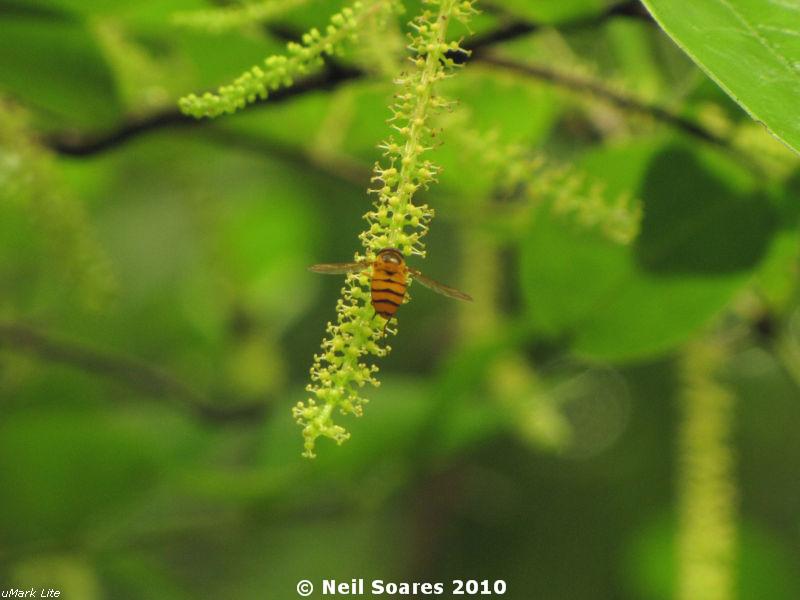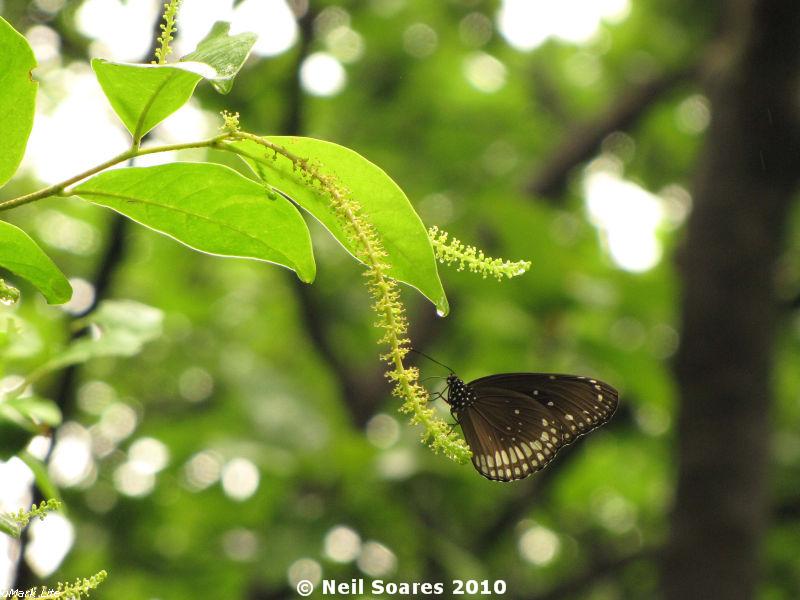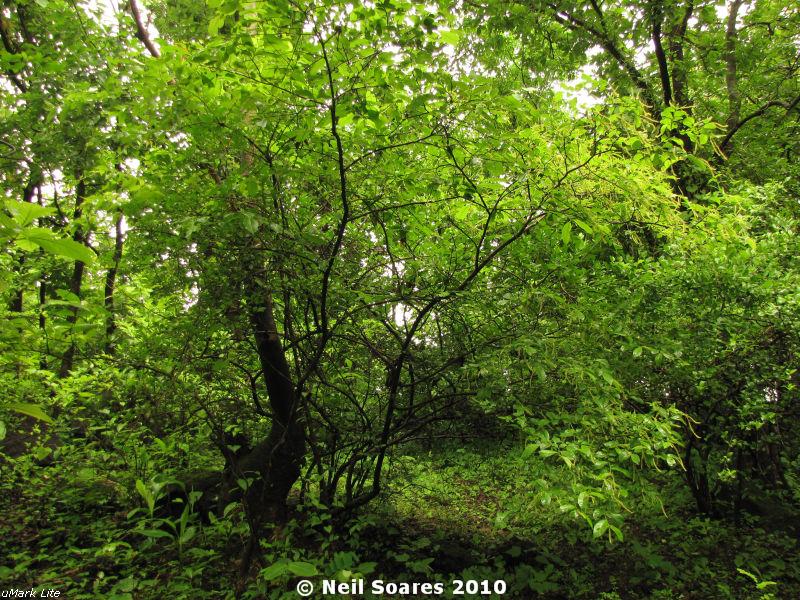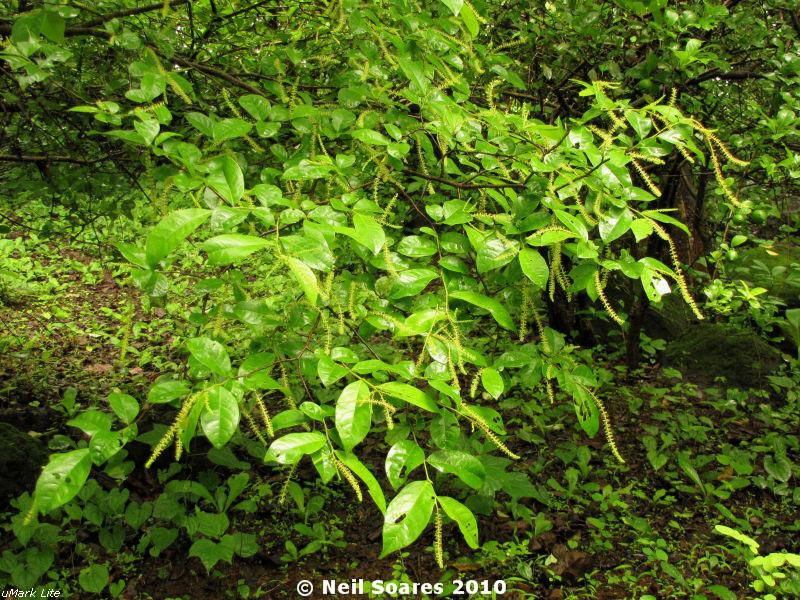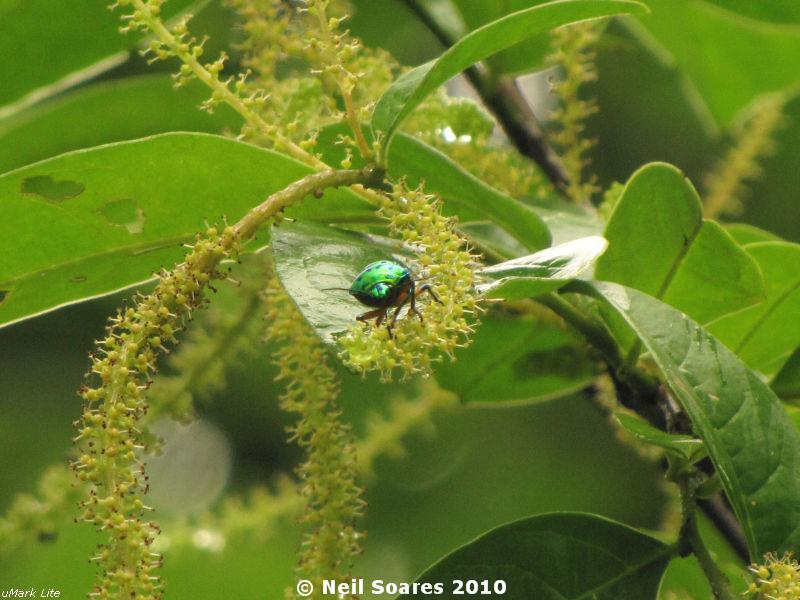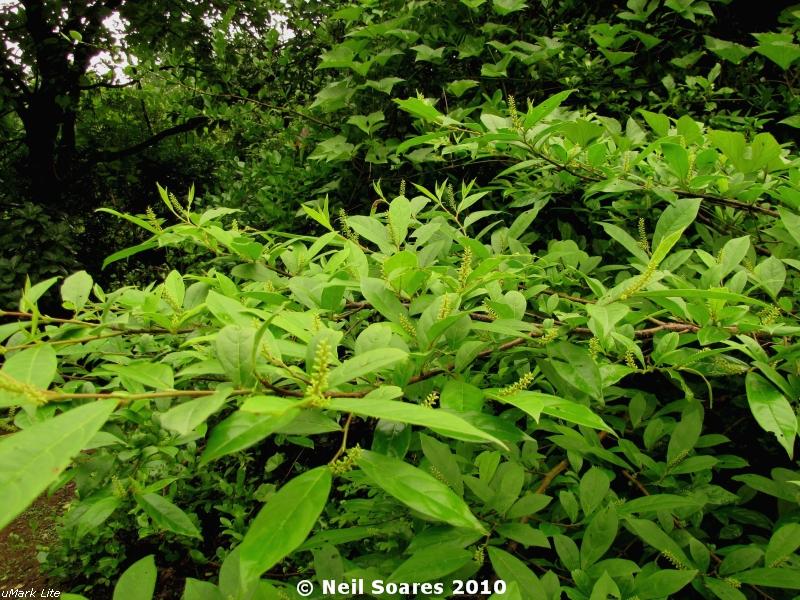 Antidesma bunius – efloraofindia | Google Groups
 : 8 images.
Was at my farm at Shahapur last Sunday (13.7.10). My Antidesma bunius [Amati, Ambuti, Mala] trees were flowering profusely. Sending a few photographs.
The broad trunk seen in photogrpah 1 belongs to a Shivan [Gmelina arborea] tree.
---
I am spell bound !!
The pictures of the plant as well as the insects are simply gorgeous.
bit more information: Biotik
---
Please identify this tree – NS130411:
Photographed on my property last weekend. The unidentified tree is in the middle of Photographs 1 & 2 intertwined with a small Varas [Heterophragma quadriloculare] tree. Unfortunately have no further details as it was discovered only last weekend. Also don't think it is a Vavla [Holoptelia integrifolia] tree.
---
Kept a watch on it. It turned out to be Antidesma bunius.
---
Tylophora dalzelli flowering revisited: Sorry. Missed this post last night. This could be the caterpillar of a Forester Moth [Eusemia adiatrix of Family Argasitidae]. Have encountered a similar one feeding on one of my Antidesma bunius plants. Sending a few photographs. [Apologies for the poor quality of the photographs].
---
---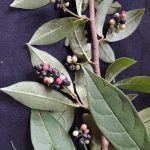 .
---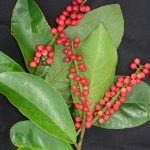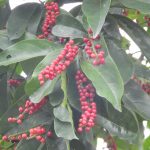 MS,Nov.,2021/02 Gomphostemma sp. ? for id.: 2 images.
Location : Hlimen, Mizoram
Date : 31-08-2019
Habit : Shrub or small tree
Antidesma bunius in all probability.
---
What are the keys in Flora of Mizoram?
---
---
References: