Common name: Himalayan Balanophora
---
Dioecious annual roots parasites. Rootstock tuberous, lobed, 4-6 cm in diameter. Leaves absent, Stem glabrous, fleshy, yellowish-white, unbranched, 10-15 cm long, stout, covered with laxly imbricated scaly leaves. Male flowers densely crowded in an ovoid or club shaped head or inflorescence at the top of stem. Head 5-7 cm long. Flowers unisexual, small. Perianth up to 0.7 cm long, trilobed, tube of the perianth sunk in cavities of the head. Staminal column short, anthers bursting by curved slit.
Flowering and fruiting: November-April
---
This one is a Parasitic plant photographed at Mizoram (November-2008).
"Balanophora Sp.".
ID please..
---
Looks like Balanophora indica
---
Sorry, correction- it should be Balanophora dioica (not indica). Attaching pictures of B. dioica I photographed in Arunachal. It shows both male and female inflo. The ones seen in … picture are only male flowers. These two species differ in the shape of the female inflores.
---
Thanks a lot. Even … has also indicated earlier that this could be B.dioca.
Thanks for sharing yr photo.
---
---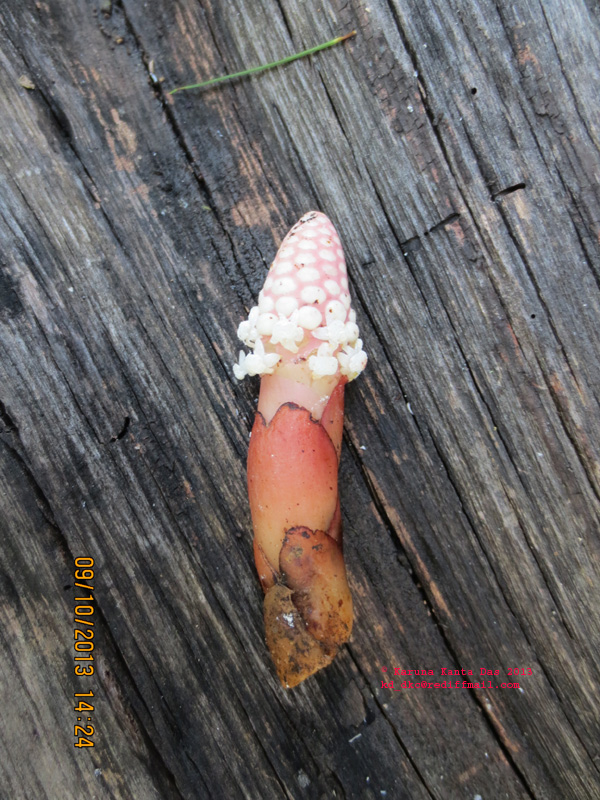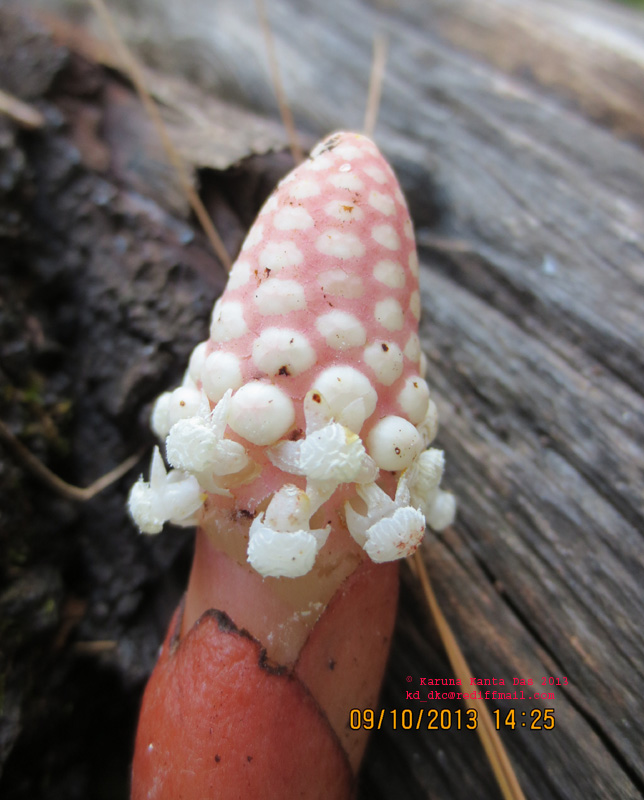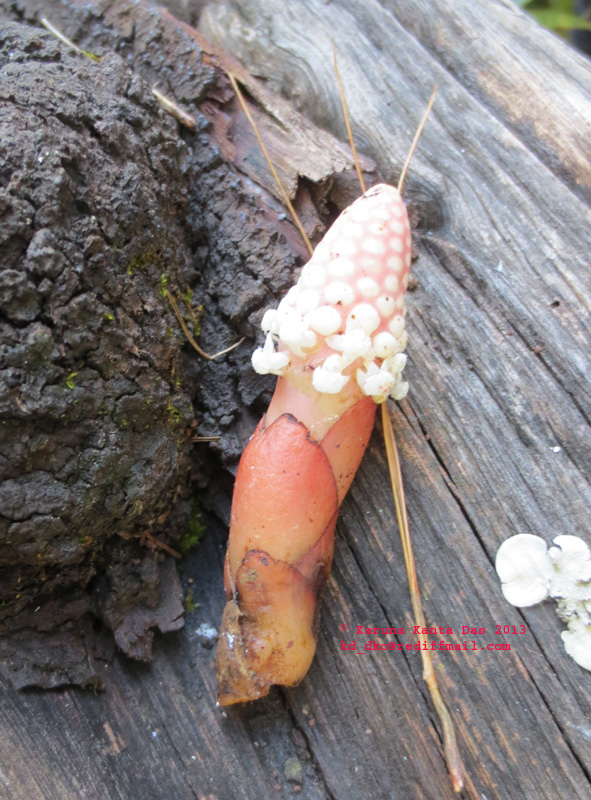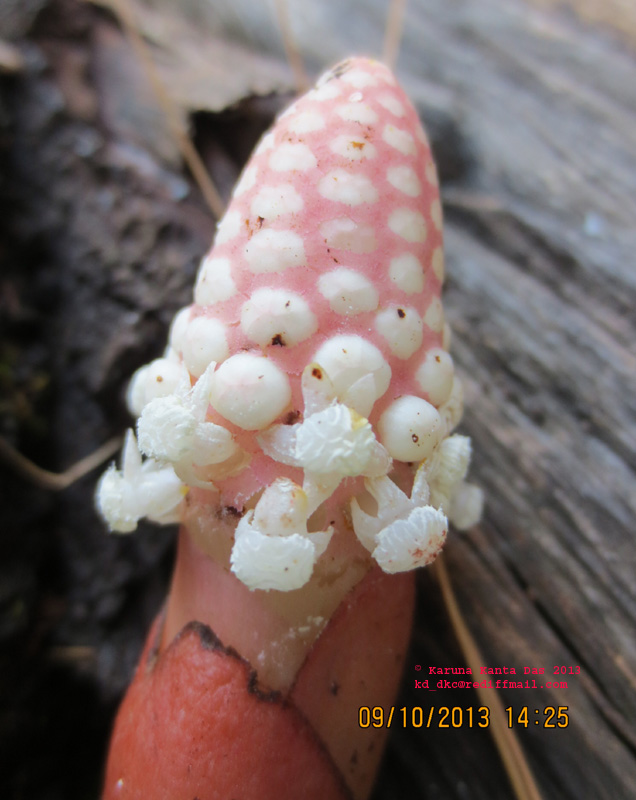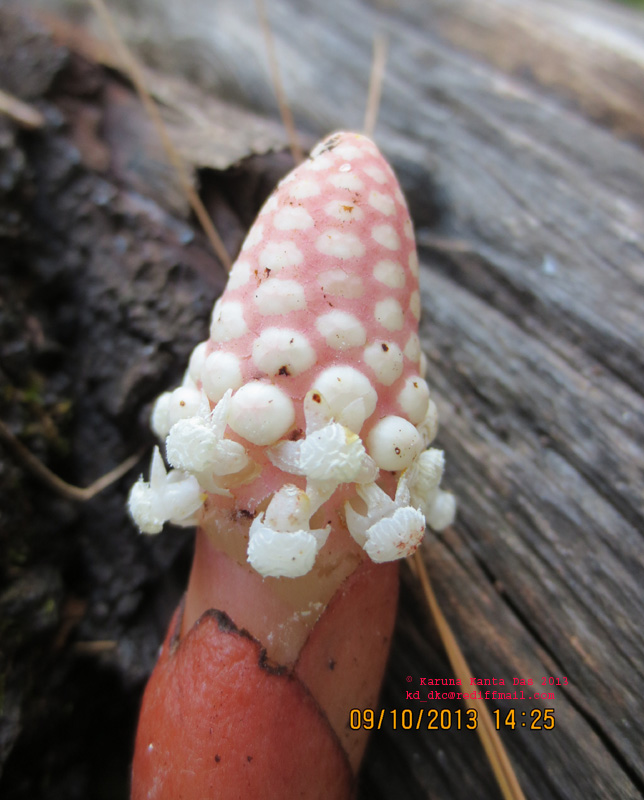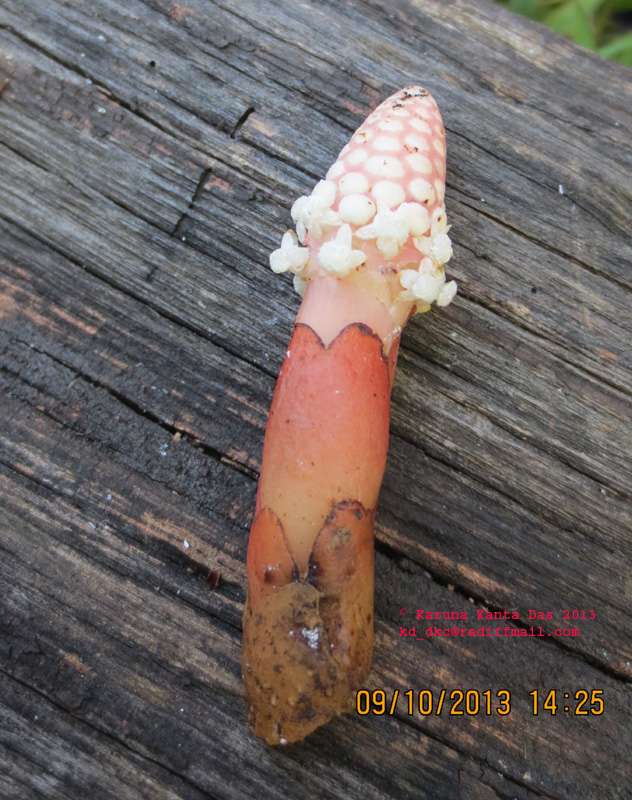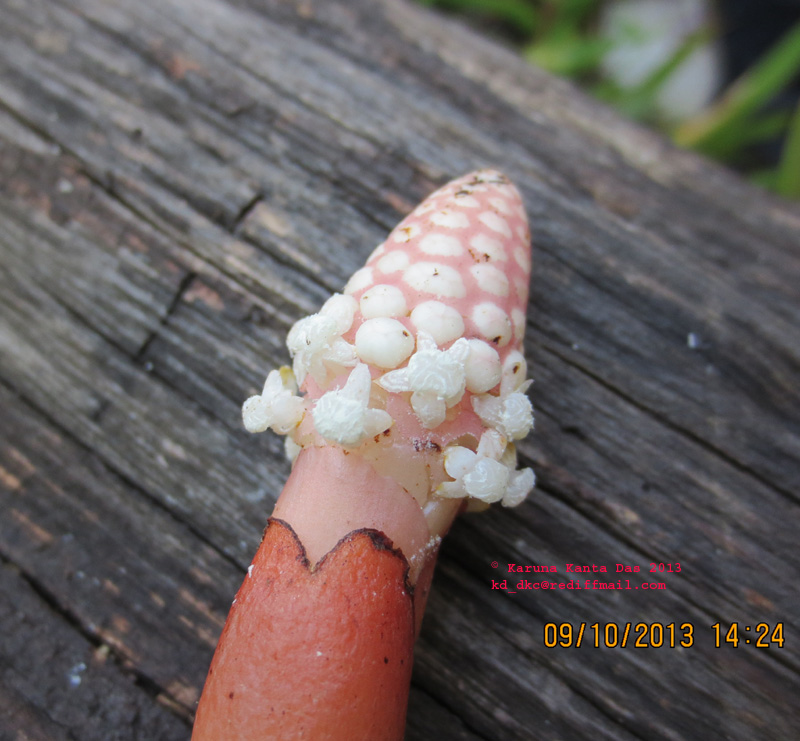 Balanophora dioica R.Br. ex Royle from Shillong, Meghalaya : Attachments (7). 5 posts by 4 authors.
I hope attached images may be  
Balanophora dioica R.Br. ex Royle. Please validate.     
Location: Shillong, Meghalaya
Genus & species :
Balanophora dioica
 R.Br. ex Royle.
Habitat: Grows wild, parasitic on roots of forest tree; total root parasite 
Flower : Small, white

Fruits : Not seen
---
Vow.. so nice series of Pics….
---
Thank you for showing this Balanophora species. Balanophora are rare sight in Uttarakhand. One species exist here but never seen in nature.
---
---
---
I guess the correct ID !
---