Common names:
---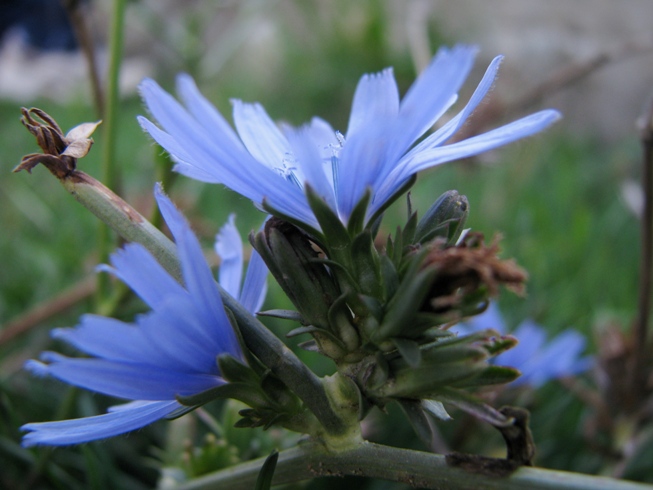 ID request-201111-PKA1:
Seen this herb on the way to Srinagar from Sonmarg.
Family: Asteraceae
Looks like some Lactuca sp.?
Date/Time: 23-09-2011 / 10:00AM
Habitat: Wild
Plant habit: Herb.
Flower size around 3 cm across.
---
To mee it looks like Cichorium intybus
---
Yes …, you are right
Cychorium intybus, the leaves are much different and flowers almost sessile in this plant, stems very stiff
---
Yes … Very good photographs.
---
Beautiful photographs. Is this the plant from which chicory is obtained?
---
Yes …
---
References: