---
---
10-Oct-2010
---
---
Matheran- 010911IM 1: Id needed…Photo taken at Matheran in the month of august 2011.
---
I believe this could be Clerodendrum viscosum from Verbenaceae.
---
I too believe it "Clerodendrum viscosum"
---
---
I am confused which is the correct name and which one the Syn.
ci name. cv synonym
My search tells me perhaps we, in India, have all three. I attach here relevant papers, incl. one from Thailand. I hope I do not face copyright issues, since all can be downloaded freely from the following links –
Clerodendrum seeds seen near the Jim Corbett 

Waterfalls

.

---
Clerodendrum species in eFloraofindia (with details/ keys from published papers/ regional floras/ FRLHT/ FOI/ Biotik/ efloras/ books etc., where ever available on net)
---
To me it seems to be Clerodendrum infortunatum ( Syn . Clerodendrum viscosum )
---
Apparently looks like Clerodendron infortunatum Gaertn. of FL. Br. Ind. Please upload leaf photographs if possible. How about looking back to history Aarti Ji ? –
Thank you
---
Thanks for the id.
…, I will check if I have pictures of the leaves.
---
---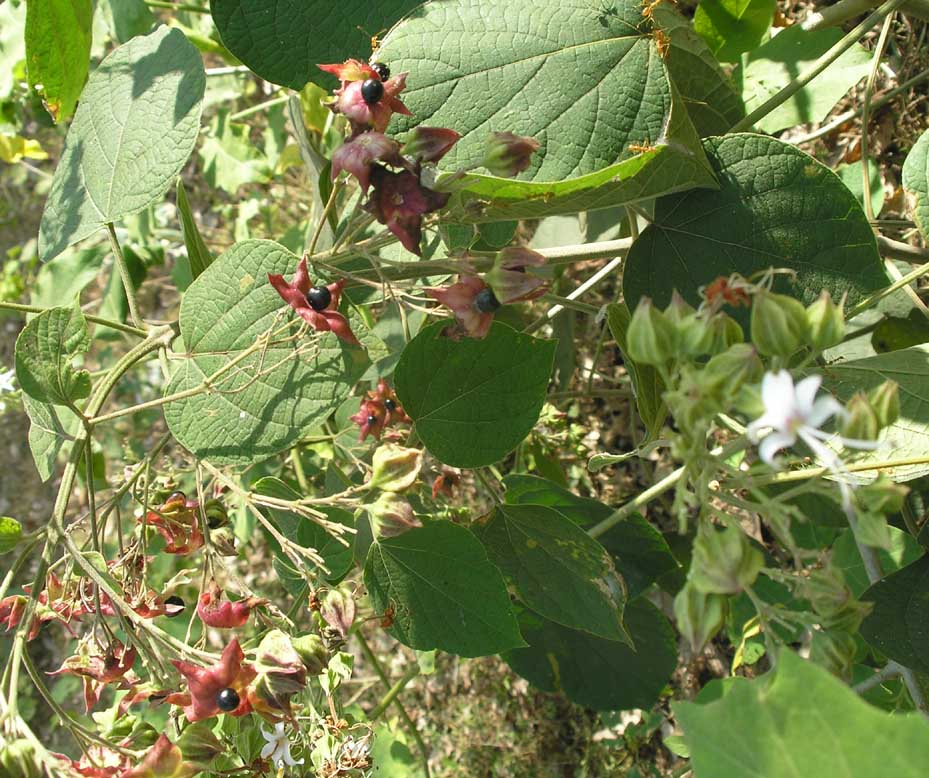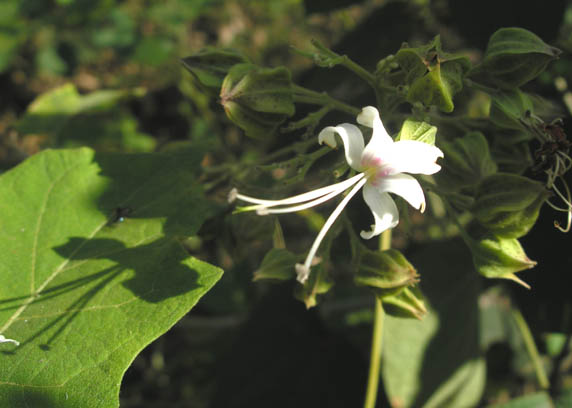 request id : Attachments (2). 5 posts by 4 authors.
Please id this plant. Photographed near Keeriparai (western ghats region) of Kanyakumari dist. two days ago (26.1.09). The location is a rubber plantation, where this plant was growing along with several other shrubs of the genus Solanum. The rubber plantation looked as if it had been temporarily abandoned as there was no tapping and plenty of Eupatorium, grasses etc. were seen growing. Some of these rubber trees (Havea brasiliensis) were in fact fruiting. this was a first for me, seeing rubber trees fruit.
---
This is a Verbenaceae member and looks more like some Clerodendrum sp.
---
… could it be ¿ Clerodendrum trichotomum ?
commonly known as: Harlequin glory bower, Japanese clerodendrum, peanut butter shrub
---
Thanks, ….
Links for Clerodendrum trichotomum (Japanese Clerodendrum, Peanut Butter Shrub, Harlequin Glory Bower) :
---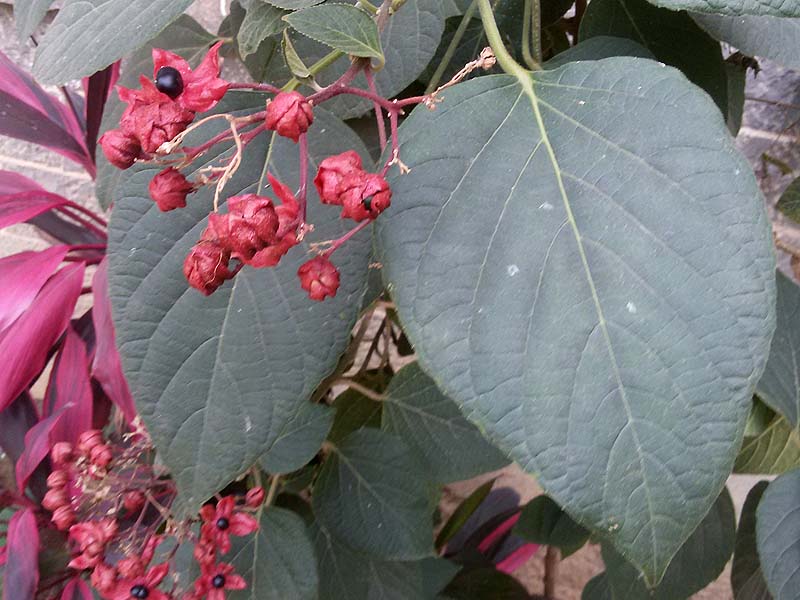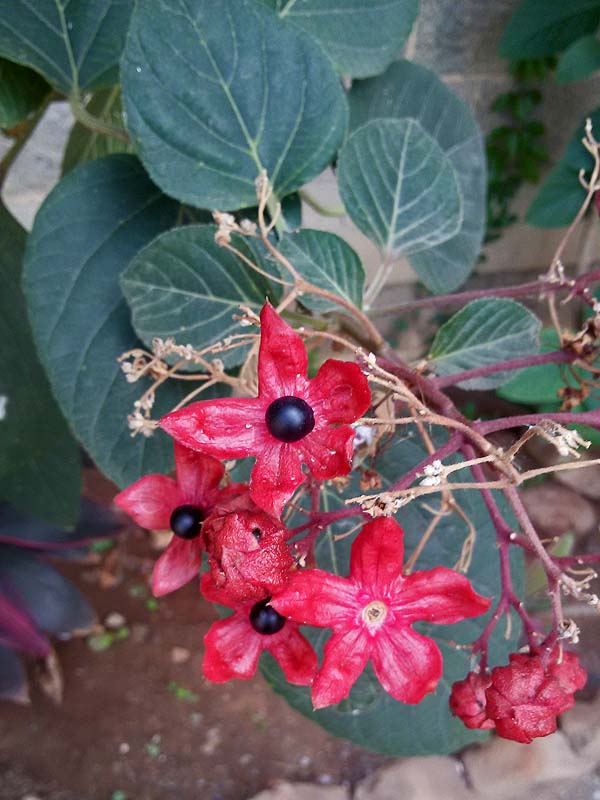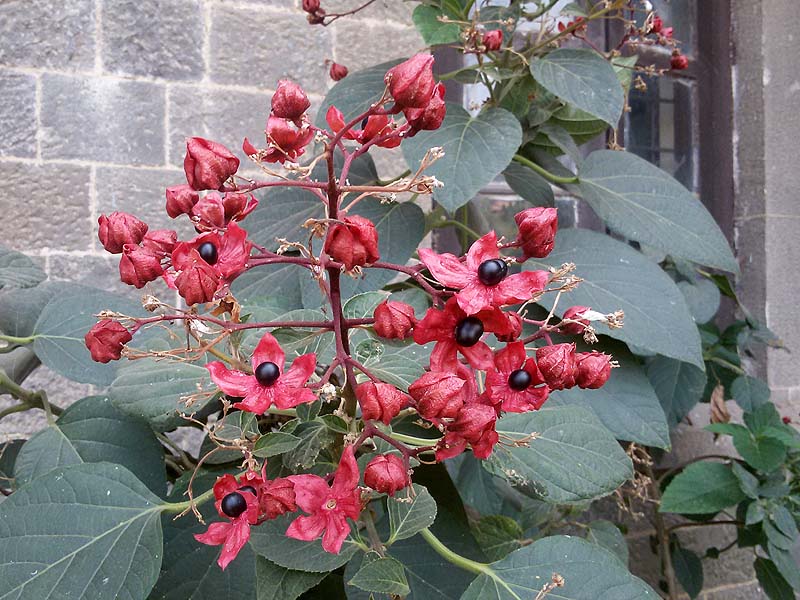 Lamiaceae (incl. Verbenaceae) Fortnight :: Verbenaceae ::Clerodendrum for ID :: SMPMAY54/54
: 8 posts by 4 authors. 3 images.
Observed
in Fergusson college campus
Pune
Clerodendrum trichotomum or C.indicum?
---
efi pages on Clerodendrum trichotomum & Clerodendrum indicum
---
Plant in images is Clerodendrum trichotomum Thunb. Because in C. indicum leaves always in whorls of 3-5, and in images leaves are opposite not whorled.
---
How do you differentiate with Clerodendrum infortunatum L.?
---
How come the species finds its way to Maharashtra within six months of the publication of the paper?
---
Thanks, … May be it was already there, but only published in 2014.
In Maharastra, it was reported as a cultivated plant.
Or you mean to say/ point out something else.
---
Quite possible Sir, but the linked document would give clear idea of what C. trichotomum is!
---
Appears close to Clerodendrum infortunatum L., as per images and details herein.
---
---
Do anybody know this plant? One of my friend from telangana send it.
---
Image is not clear.
Pl. check
---
Volkameria inermis L. syn Clerodendrum inerme
---
To me appears close.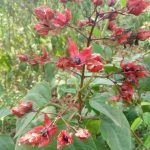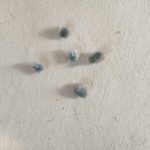 Clerodendrum sp. from Kumarghat: 2 images.
Kindly identify
---
Clerodendrunm sp. !
---
Appears close to images at Clerodendrum infortunatum L.
---
Yes …!
---
---
.