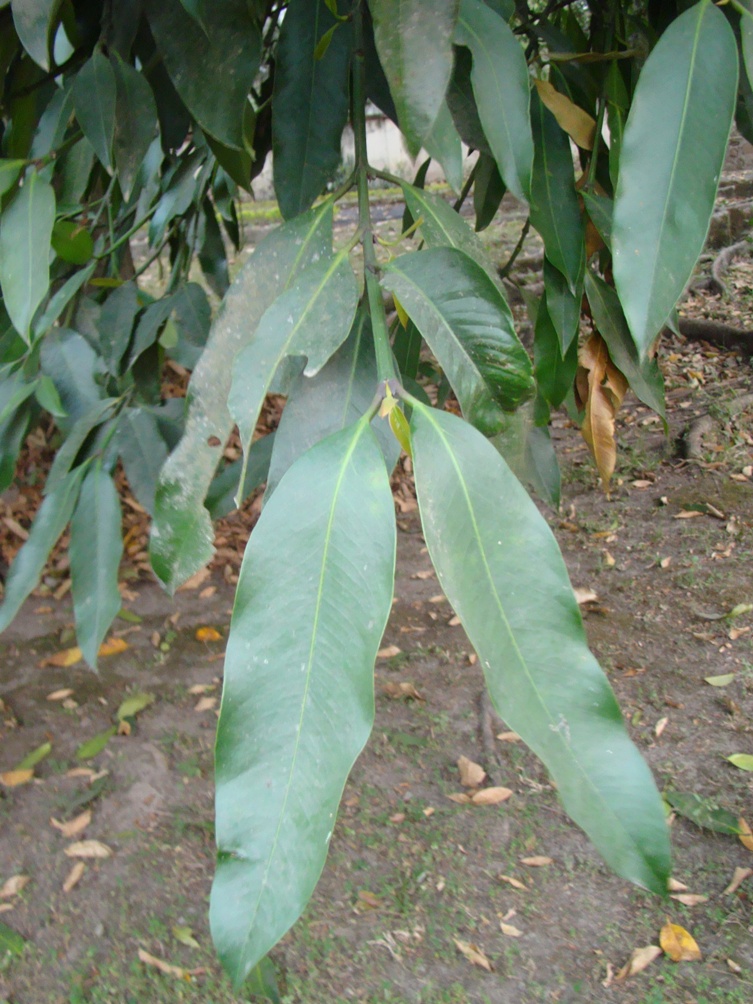 Which tree? Imphal Manipur – efloraofindia | Google Groups
:
This tree is
in kangla Fort
in Imphal, Manipur.
I am told that its fruit is edible and sweet
---
Is this one "Litchi tree"? Litsea chinensis
---
No it is not. The leaves of the Litchi tree are much smaller in size. And I know Litchi tree. Could it be Amura Rohituka. Locally it is known as Heirang goi.
---
The leaves look simple. Amoora/ Litchie or most members of their family will not have simple leaves.
from the interpetioler stipules you can try searching Rubiaceae to start with. Kanjilal's flora of Assam might help.
---
My first guess would be Garcinia xanthochymus. The fruits are said to be "sweet & acid". Needs more info.
---
Yes it is some Garcinia species. the leaves are coriaceous and opposite.
---