SE. Alps, NE. Albania, Siberia to S. Korea
as per
WCSP
;
Albania; Altay; Amur; Arkansas; Austria; Azores; China North-Central; China Southeast; Connecticut; Cuba; Czechoslovakia; Dominican Republic; Fiji; France; Germany; Haiti; Hungary; Illinois; Indiana; Italy; Jamaica; Kazakhstan; Kentucky; Khabarovsk; Korea; Leeward Is.; Maine; Manchuria; Maryland;
Masachusettes; Mexico Central; Mexico Gulf; Mexico Southeast; Mexico Southwest; Michigan; Minnesota; Mississippi; Mongolia; New Brunswick; New Jersey; New York; North Carolina; Ohio; Oklahoma; Ontario; Pennsylvania; Primorye; Puerto Rico; Qubec; Rhode I.; Romania; Texas; Thailand; Vermont; Virginia; West Siberia; West Virginia; Windward Is.; Wisconsin; Yugoslavia
as per
Catalogue of Life

;
Common name: Lemon Daylily, Yellow Daylily
---
Date/Time :

 June 2009- 9.00am

 

Location- Place, altitude and GPS:

 

Srinagar, Kashmir


 

Habitat- garden/ urban/wild/type:

 

Urban


 

Plant Habit-tree/shrub/climber/herb:

 

Herb


 

Height/length:

 

2 ft.


 

 

Leaves-type/shape/size:

 

strap


 

Inflorescence type /size:

 

—-

 

Flowers-size/colour/calyx/bracts:

 

Medium, yellow

 

Fruits type-shape/size/seeds:

 

Not seen

 

Fragrance/odour/pollinator/uses  and so on:

 

Not noticed
---
Liliaceae member is close to Bird of the paradise flower the bud at the back of the flowers looks quite close to it
---
This should be a garden hybrid of Daylily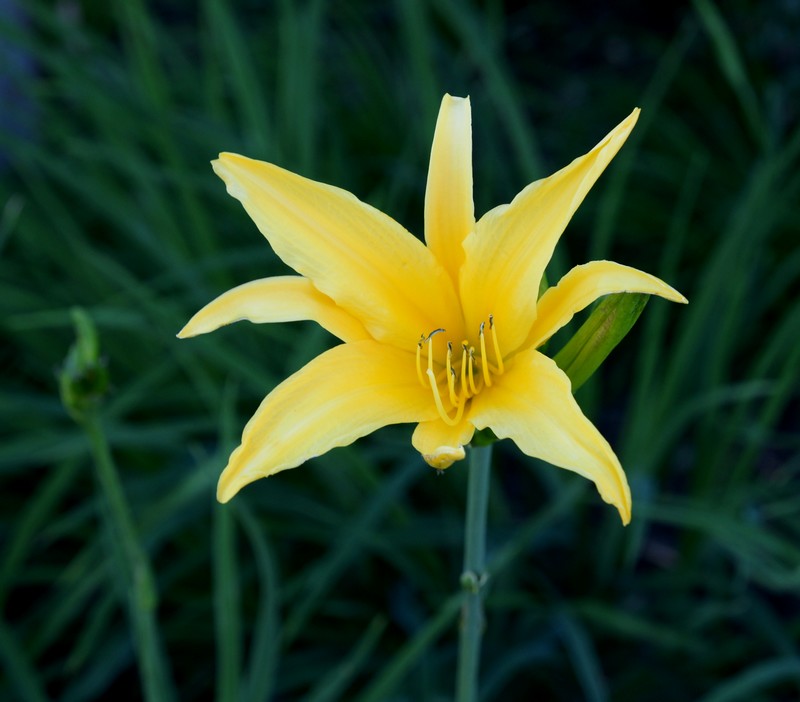 A lot of
H. lilioasphodelus
plants are grown in our complex in California.
Here are a few photographs.

(2 correct images as per
Another minor confusion
)
---
---
After uploading the two species
Vinca
:
V. major
and
V. minor
, and after uploading photographs of
H. lilioasphodelus
from California as a supplement to photograph identified from from India as this species, I went out for stroll and realised that there two not one type of plants growing in our area here in California. After consulting Hortus Third and eFlora of China
I found that taller plants with broader leaves, longer branched inflorescence and larger flowers belong to H. lilioasphodelus
,
whereas smaller plants with, narrower leaves, shorter unbranched inflorescence and smaller flowers belong to H. minor. The latter also produces smaller flowers buds and shorter anthers (5 mm
as against 8-9 in H. lilioasphodelus).
I am uploading both. May be both also occur in India.
Incidently my second photograph in earlier upload belonged to
H. minor
and not
H. lilioasphodelus
.

---
.
Requesting to please ID this flower seen in
one of the Resort gardens
in Ooty
in November 2013.
A suggestion received was Hemerocallis citrina. Requested to please validate.
---
any side views?
---
Please check Yellow Day Lily/ Hemerocalilis.
---
---
---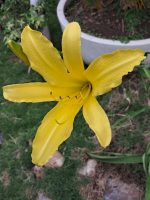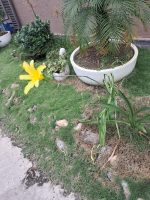 I'd of a cultivated Amaryllidaceae plant: 2 high res. images.
Request for I'd of a cultivated Amaryllidaceae plant from Bilaspur. Photographed in April, 2023.
---
Is it Hemerocallis? Request the views of experts.
---
Check this link also:
https://efloraofindia.com/2011/03/05/hemerocallis-lilioasphodelus/
---
Yes, appears close to images at
https://efloraofindia.com/2011/03/05/hemerocallis-lilioasphodelus/
---