---
---
I think the flower in the link sent by .. is similar to the flower photo sent by me.
---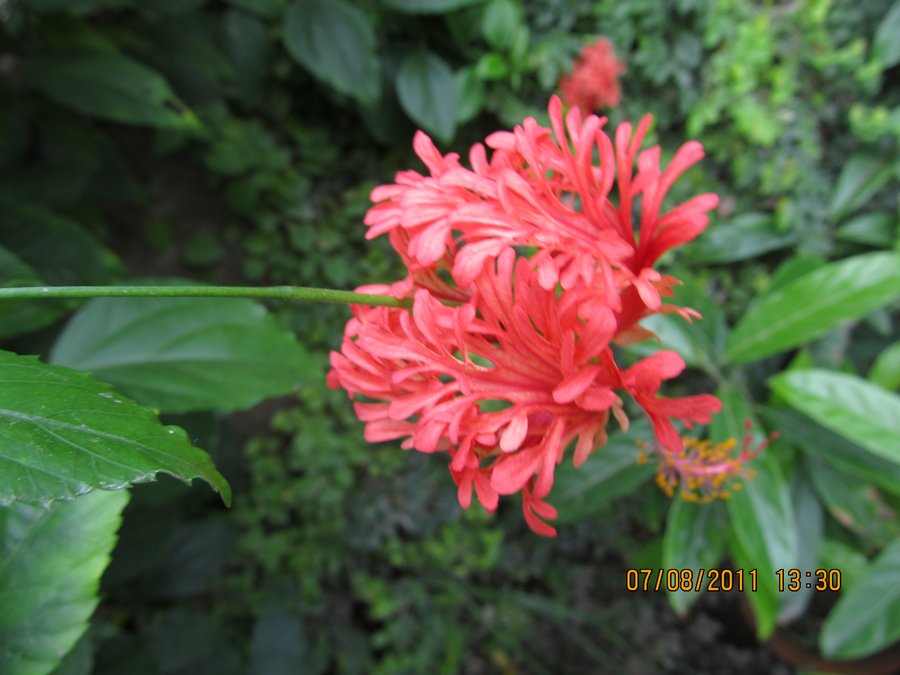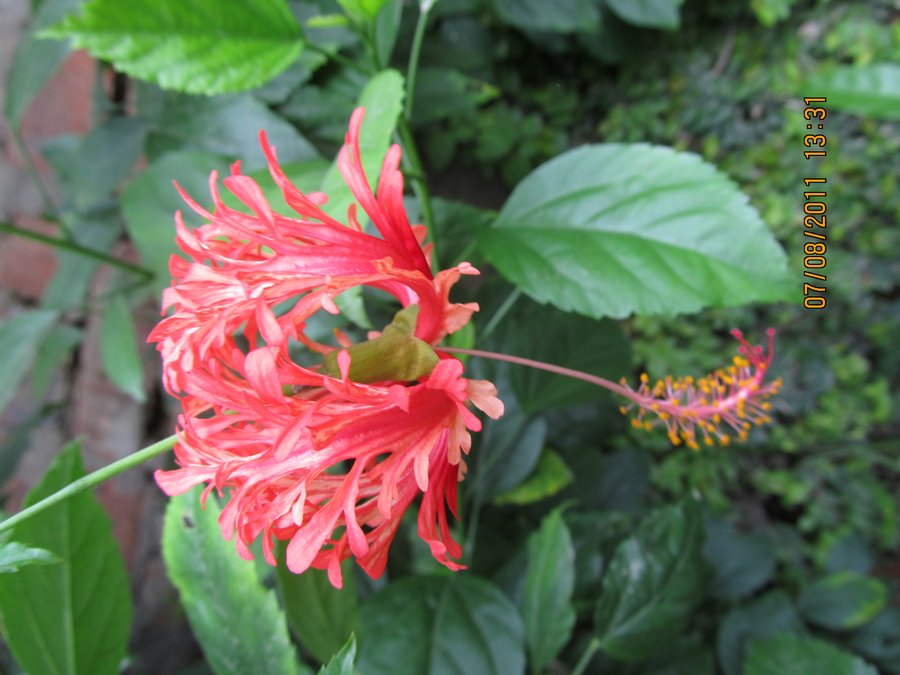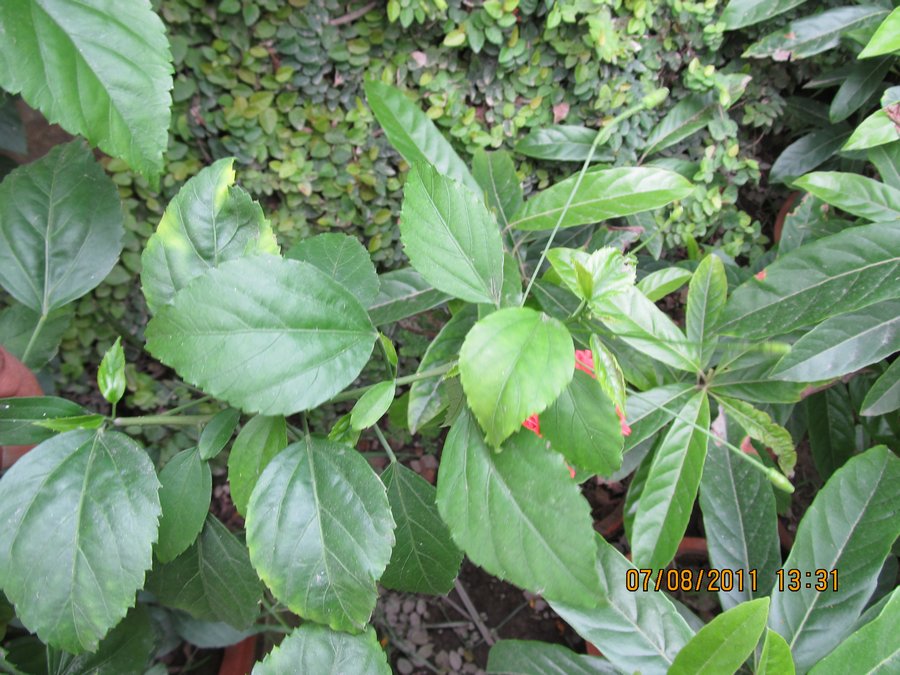 Flora of Panipat: Hibiscus schizopetalus from Arya PG College Campus Panipat Haryana:  Hibiscus schizopetalus
Large Garden cultivated Shrub arround 5 ft high
pics on 7-8-11
---
Sir 3-4 days back i have planted this in My college and as per the request of my colleagues, i am trying to prepare 20-25 plants of this by air layering. I got this plant in a nursery in panipat unattended in a corner and i purchase this. If succeed i will give u one plant
---
Very common garden plant in Chennai.
---
A very useful natural shampoo as well. All parts of this plant can be used as shampoo.
It helps the hair from premature and uncontrolled fall and it enhances the hair growth. It helps for sound sleep as well.
no body plucks flowers for personal use… hence these flowers can be seen on the plants… In my neighborhood in Calcutta men and women of all financial and educational class go for morning walks and without any hesitation pluck and and all flowers along the way … even when I reuested them that I was trying to see if a seedpod would develop in one of my building's bahunia… and I even put a bag over it…. they are shameless thieves….   some I have been told are IAS officers!!!  flower thieves….
Anyway on the good note: here's my flower … the shrub was baout 8 – 9 feet tall….
---
"Apply it 30 before bath" Please read this line of my previous mail as follows. Apply it 30 minutes before bath.
---
Native to: tropical east Africa; widely cultivated
---
---
was not aware of the name Japanese lantern.
 In Marathi as send previously Katar Jaswand . … linked it perfectly to sps name. 
---
Pune Kothrud area
---
Thank you lovely name as Split petals. also called Japanese Lantern
---
Habitat- Wild
Plant Habit- Had grown to be a large tree
Height – Around 5 metres
Leaves – Broad, around 15-18 cm or even more
Flowers – Red, the stamens protrude far out of the whorl, like in a shoeflower (Pic attached)
Fruits – None visible or immediately obvious
---
---
---
in Mangalore on May 10, 2007  
References: