---
---
Indigofera linifolia
(L.f.) Retz., looks like.
Some close-up and clear images of flower and leaves would have been better !
---
Thanks … Will remember to take more pictures when I revisit the place.
---
Wild Plant for ID : Nasik : 29APR21 : AK-26
: 2 images.
Seen in a grassland
in Nasik.

Indigofera
Species?
---
Indigofera linifolia
---
Pl. post a high resolution image to check the details.
---
Adding..
2 high resolution images.
---
The image of Indigofera linefolia
---
Alysicarpus id
:
Please check the attached images of
Alysicarpus,
it seems
A.viginalis
for me.
Captured
Srinagar Garhwal UK
---
Legumes looks unique ! May not be Alysicarpus vaginalis ??
---
Not at all Alysicarpus Genus,
Indigofera
only,
Indigofera linifolia
,……difficult to belive but it's….leaves variable in this,
---
---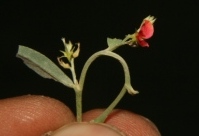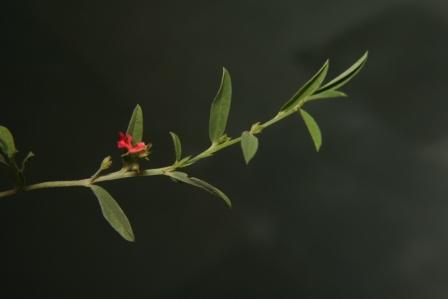 Fabaceae ID : 7 posts by 4 authors. Attachments (2)
Please help me identify the following plant.
Temperature ~37C
Location: 
NIPER, Mohali

Flowers very tiny, Fruits rounded.
---
Thanks, … May I request you to pl. send larger images to see the details.
---
Agree with … Looks like 
Indigofera
 sp.
…, please clarify date of sighting also.
---
Probably Indigofera linifolia?
---
Thank you very much for the ID. initially i also thought of the plant to be belonging to 
Indigofera
 genus but then i rejected it. i couldn't identify the plant therefore i think i loose my right to opine but i rejected my view of this plant being 
Indigofera
 solely because in 
Indigofera
 the flowers are present in an inflorescence and not as solitary flowers as is with this plant and secondly the leaves are compound in 
indigofera
which also is not the case for this plant.
I may be wrong in my views. can you please guide me further?
---
Thank You for reconfirming the date.
Compound leaves which consist of only one leaflet (unifoliate compound leaves), are frequently difficult to distinguish from simple leaves, except by careful examination. Unifoliate leaves are also scored as 'simple leaves' so that these species will not be excluded from the identification key even when this feature is interpreted incorrectly.
It seems so as only one flower of the inflorescence is in bloom, the others are in 'bud' stage as seen from your image (-092).
---
Thank you very much for the information i must admit that i was kind of ignorant of this aspect.
I will look for the characters in the plant and other plants also.
---
Yes it's
---
Yes ! Agree with …
---
Yes! Correct ID !
---
.
---
References: