Beefsteak Plant, Bloodleaf, Chicken Gizzard, Herbst's Bloodleaf; 
.
---
A cultivated, ornamental plant seen at the Lalbagh Nursery.
please identify the plant in picture from Warsaw. Is it some Alternanthera sp.
---
Yes 'Red Alternanthera'. Most probably Alternanthera ficoidea.
---
Iresine herbstii – a warm temperate plant in Amaranthaceae, originally from South America, I think.
---
Noted the correct ID and thanks for communicating the same to me. Sorry … for  my  misidentification. In fact, I am very familiar with this plant (Iresine species) and had grown this in my institute's garden a decade ago dentified and explained to many  about the special features of this plant. While checking  your photograph I just did the ID in such a hurry that it did not occur to me that I had this plant in my garden and all my attention  was only on red Alternathera.  This is a lesson for non-professional taxonomists like me to be patient while  checking the characters. Patient pays and hurry harms.
---
.
---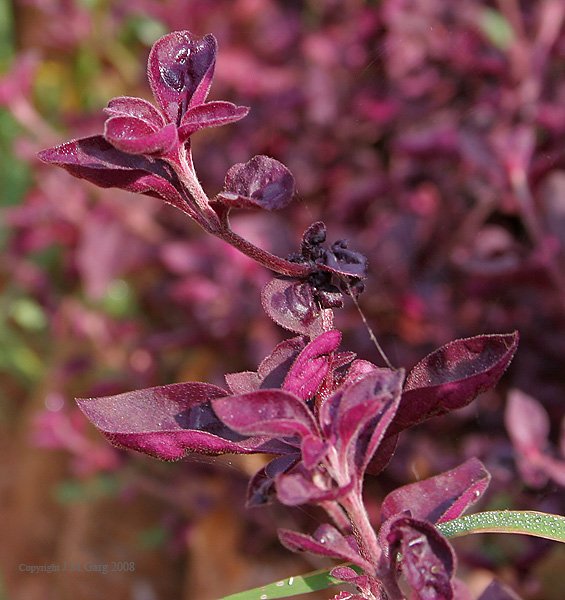 ---
Chenopodiaceae and Amaranthaceae Week: RVS-10: Iresine herbstii?:
 Please confirm if this is 
Iresine herbstii
. Found 
growing in a garden
near Tirunelveli, TN.

---
I feel this is not Iresine herbstii.
This is Purple Amaranthus or Red Amaranthus.
I have posted a picture of Iresine herbstii from Munnar earlier.
Will repost under family week.
Experts kindly correct me if I am wrong, since I'm not an expert in Botany.
---
look at the inflorescence…
all wrong for a purple or red amaranth…
dont just focus on the rounded ends of the leaves…
they can be rounded or pointed…
---
Thanks for correcting me. It was just a guess.
---
Seems to be
Iresine herbstii
only.
Probably I had got confused earlier.
---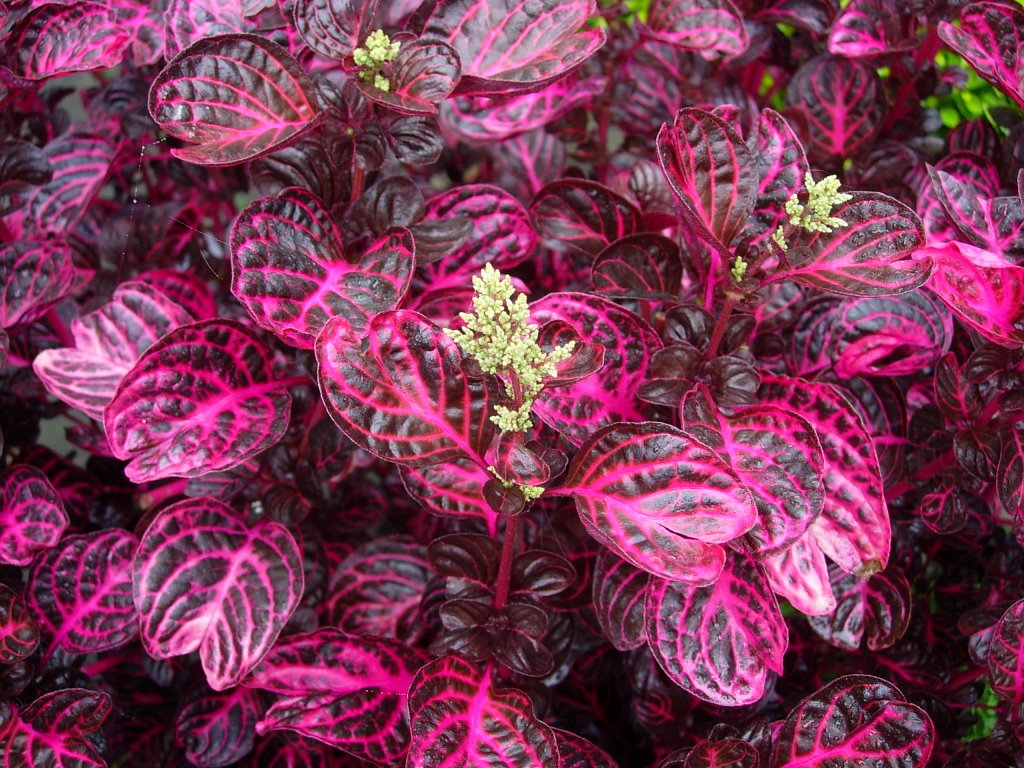 ---
---