Beefsteak Plant, Bloodleaf, Chicken Gizzard, Herbst's Bloodleaf; 
.
---
Plant for ID-PC-10-15.08.2015
 : 8 posts by 2 authors. Attachments
(2)

please identify the plant in picture
from Warsaw
. Is it some
Alternanthera
sp.
---
Yes 'Red Alternanthera'. Most probably Alternanthera ficoidea.
---
Iresine herbstii – a warm temperate plant in Amaranthaceae, originally from South America, I think.
---
Noted the correct ID and thanks for communicating the same to me. Sorry … for  my  misidentification. In fact, I am very familiar with this plant (Iresine species) and had grown this in my institute's garden a decade ago dentified and explained to many  about the special features of this plant. While checking  your photograph I just did the ID in such a hurry that it did not occur to me that I had this plant in my garden and all my attention  was only on red Alternathera.  This is a lesson for non-professional taxonomists like me to be patient while  checking the characters. Patient pays and hurry harms.
---
.
---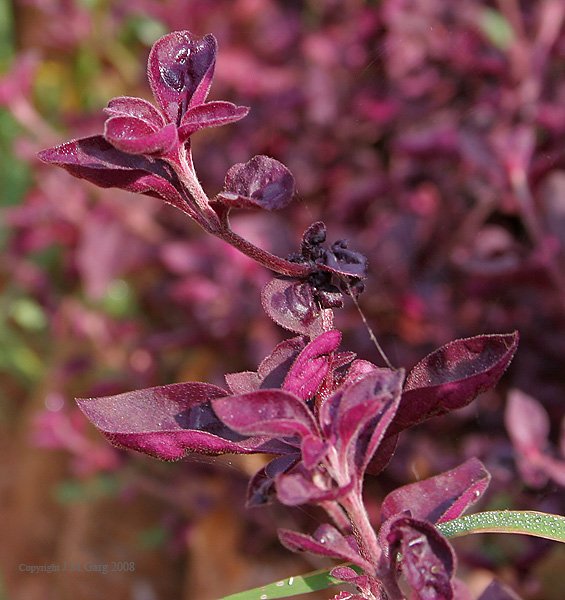 ---
Chenopodiaceae and Amaranthaceae Week: RVS-10: Iresine herbstii?:
 Please confirm if this is 
Iresine herbstii
. Found 
growing in a garden
near Tirunelveli, TN.

---
I feel this is not Iresine herbstii.
This is Purple Amaranthus or Red Amaranthus.
I have posted a picture of Iresine herbstii from Munnar earlier.
Will repost under family week.
Experts kindly correct me if I am wrong, since I'm not an expert in Botany.
---
look at the inflorescence…
all wrong for a purple or red amaranth…
dont just focus on the rounded ends of the leaves…
they can be rounded or pointed…
---
Thanks for correcting me. It was just a guess.
---
Seems to be
Iresine herbstii
only.
Probably I had got confused earlier.
---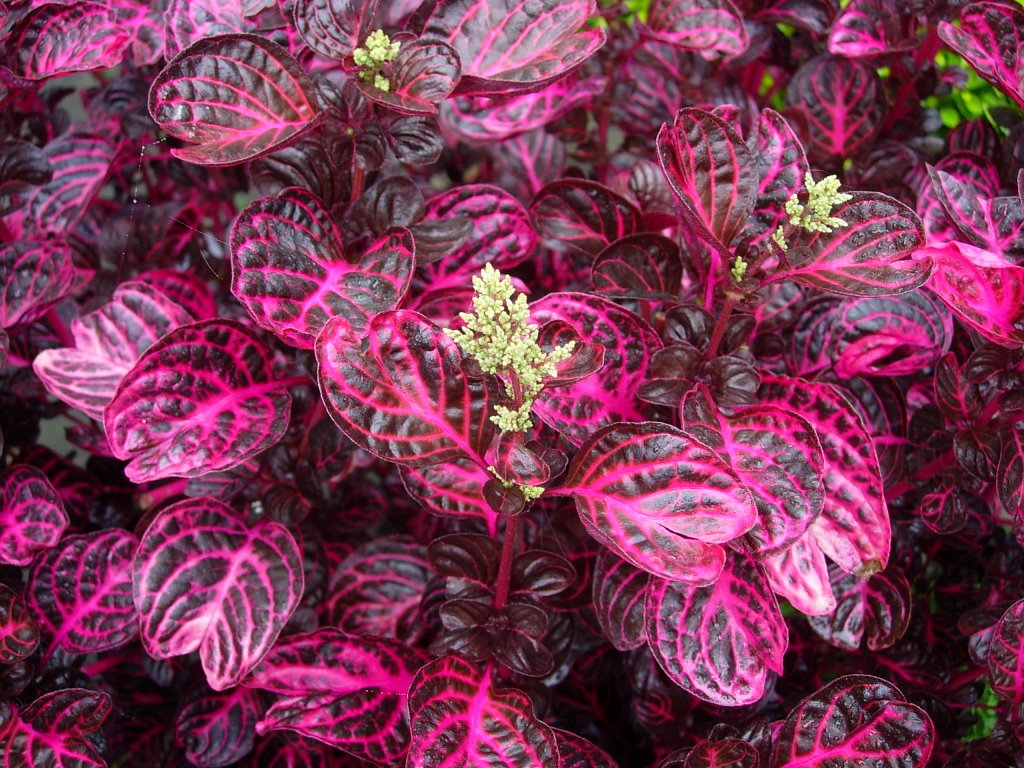 ---
---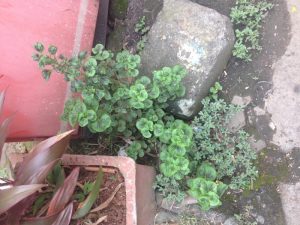 Requesting ID of this plant by the roadside – Oct 2013 :: 26MAR2014 :: ARK-24: 1 image.
Requesting to please ID this plant captured by the roadside in Mumbai in October 2013. Unfortunately, this is the only pic I have. Is it enough to ID?
---
Araliaceae member?
---
looks like Indian acalypha 
---
Celosia,
---
Did not find it close as per comparative images at Celosia
---
No doubt in it, I damn sure in that …, we need repost close-ups from posted author,
---
May I request you to pl. post a high resolution image.
---
Please find attached the hi-res image.
Hope this helps.
1 high res. image.
---
Celosia for me too!
---
Celosia argentea only
---
May I request you tol pl. post some links showing such leaves in Celosia argentea.
---
Many times I have observed in my fields it self …, haven't taken photos, will soon send if it possible,
I have found in google relevant pics in the below link, once see there: facebook
---