Chinese Fan Palm, Chinese fountain palm, Chinese Livistona;
1. The leaf of L. rotundifolia has uncut portion more than half, whereas in L. chinensis the cuts proceed below middle
2. The upper leaf surface more delicate and flatter in L. rotundifolia, deeper grooves in L. chinensis;
---
Chinese Fan Palm is a very popular palm grown in parks and gardens.
It is able to reach 50 feet in height but usually seen at 30 feet with a 10 to 12-foot spread,
Chinese Fan Palm has a single straight trunk and large, six-foot-long leaves which have drooping tips. The divided leaves have long, tapering, ribbon-like segments which gracefully sway beneath the leaves, creating an overall fountain-like effect. The long leaf-stalks may be armed with sharp spines.
The inconspicuous flowers are hidden among the leaves and are followed by small, blue-black, olive-like fruits.
Young specimens of this fan palm are as attractive as the mature plants.
The Chinese fan palm is native to southern Japan, Taiwan and several islands in the South China Sea.
---
Nice Shots … Pls also add a shot of Complete plant if possible
---
It was not possible to take a full shot, as its in somebody's house.
I am waiting for the fruit to come now. That will atleast complete the set.
---
---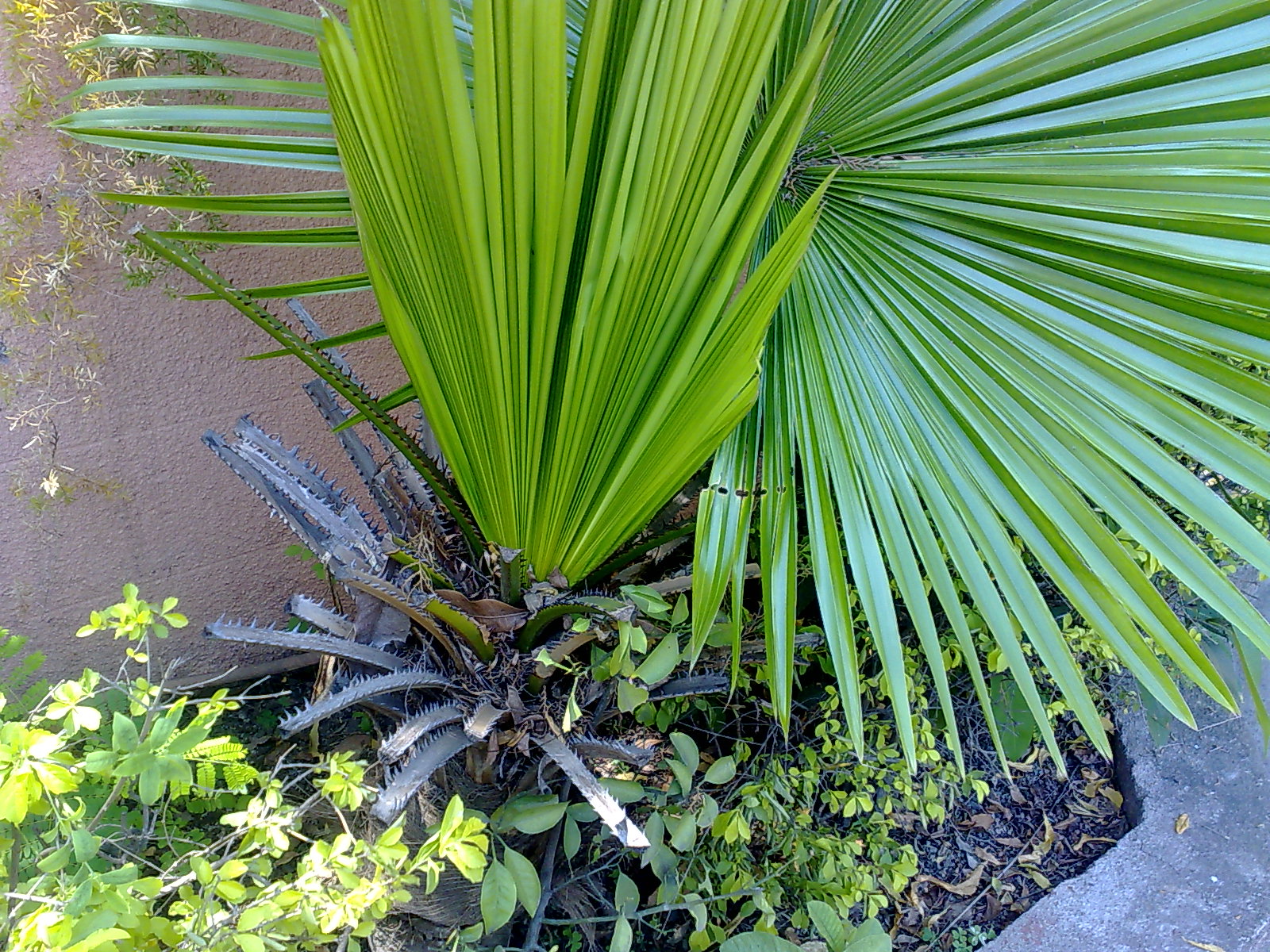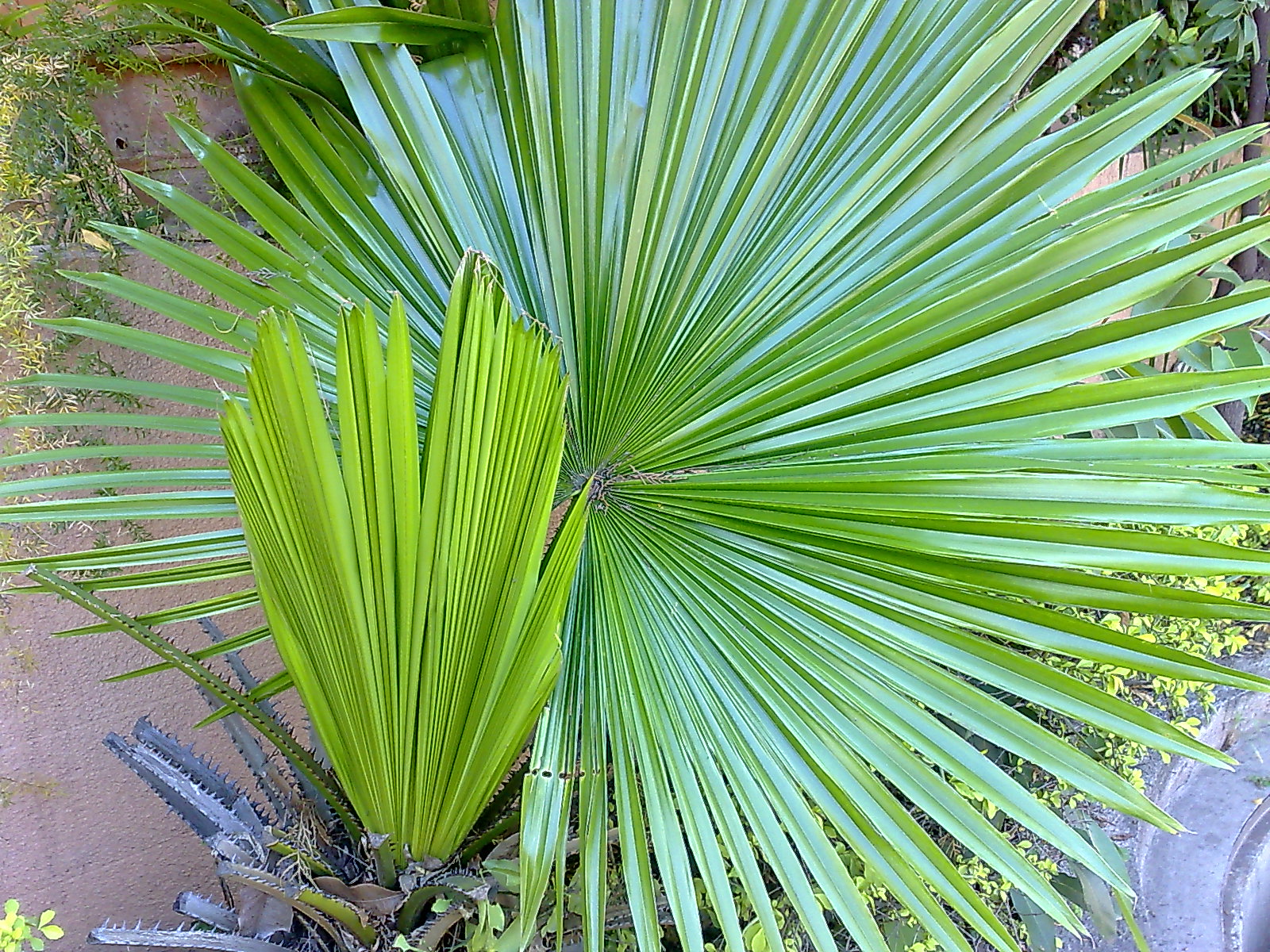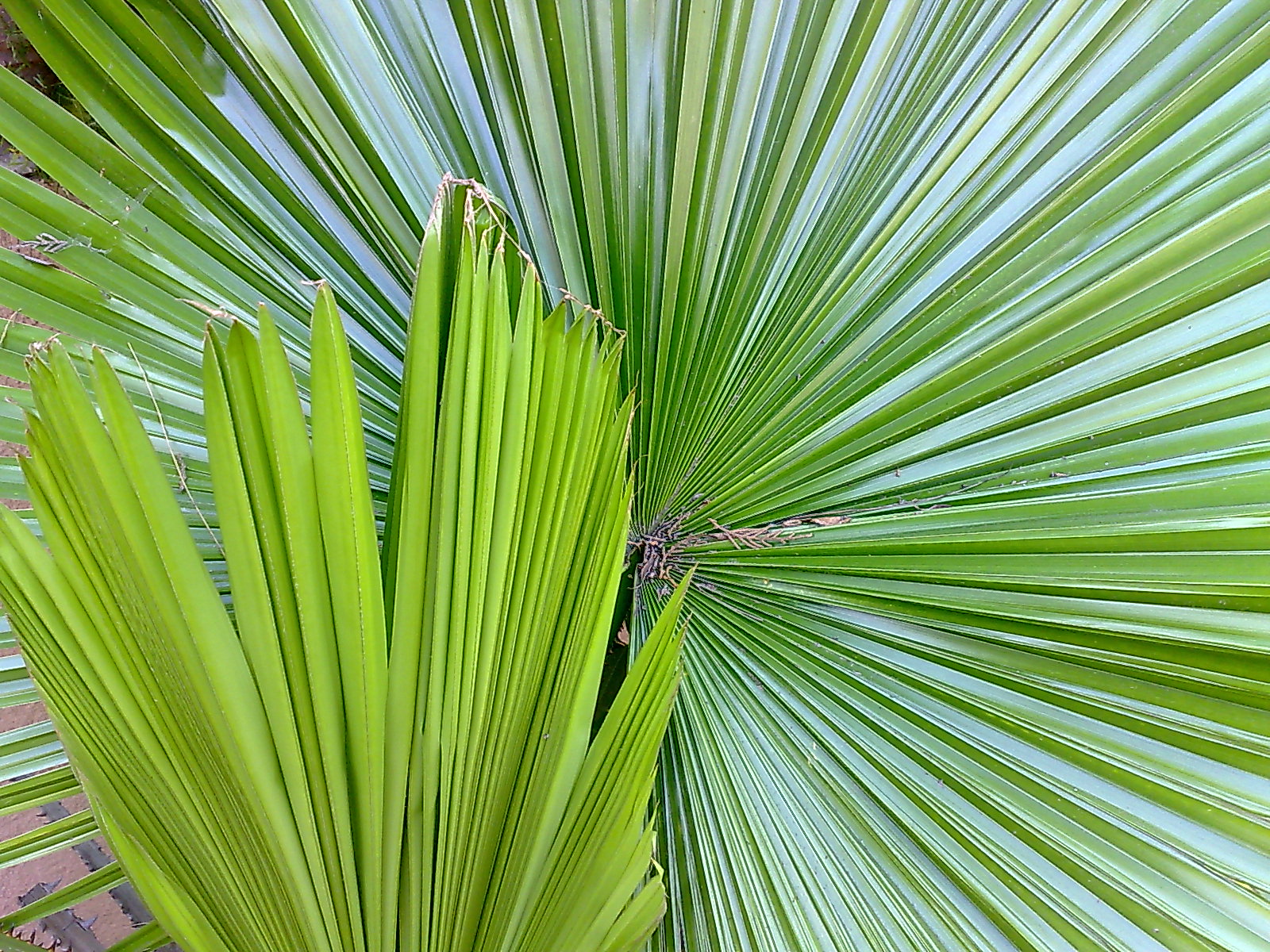 efloraofindia:"For Id 28092011MR1'' fan shaped palm Pune: Request for identification
Location-Place, Altitude, GPS-

Pune
Habitat-
Garden
/ Urban/ Wild/ Type-

Private garden
Plant Habit-Tree/ Shrub/ Climber/ Herb-

Palm
Leaves Type/ Shape/ Size-Fan shaped green
---
i think it is a borassus sps or palm
---
I also think some species of Borassus. Complete photo of the plant can help
---
I think Borassus leaves dont have spines on the petiole. I may be wrong though.
This should be Livistonia chinensis.
---
Could be Bismarckia nobilis; but need to see the leaf stem (petiole).
---
Thank you all. Attaching another pic may be it helps for correct Id
---
commonly horticulturist call it table fan palm.
---
I think this is Livistonia chinensis, as … suggested.
---
This is not Livistonia chinensis. Leaves have a very long tapering end (downy)
---
…, That is not a character for identification of Livistonia. The ends of leaves can bend down in scarcity of water I assume.
This cant be Bismarckia as the color of leaf is different.
Washingtonia is another option but it is not so popular in Indian gardens.
---
I suppose Livistonia chinensis
---
Can this be Licuala grandis Ruffled fan palm Philippin Garden 
---
I do not think it is Licula grandis either.
---
Livistona chinensis or L. rotundifolia as per another thread:
---
---
---
3 posts by 2 authors. Attachments (5).
References: