Andaman Is.; Assam; Bangladesh; Cambodia; China Southeast; Hainan; India; Laos; Myanmar; Nicobar Is.; Thailand; Vietnam
as per
Catalogue of Life
;
India to Hainan and Indo-China
as per
WCSP
;
---
Twining shrubs; branches 4-angular. Leaves 7-13 x 3-5 cm, elliptic-ovate or oblong, base rounded to subcordate, margins serrulate from the middle towards apex, apex acuminate, basally 5-nerved, subcoriaceous; petiole to 1.2 cm long. Flowers in axillary trichotomous panicles, small, 4-merous, bisexual. Calyx 1-1.5 cm long, lobes 4. Corolla yellowish, tube 1-2 mm long; lobes 4. Stamens 2, included. Ovary 2-locular; ovules 1-2-per locule; stigma 2-lobed. Berry 1-1.5 cm across, globose, black. Seeds 2.
Flowering and fruiting: February-August
Semi-evergreen and evergreen forests, also in sacred groves
South East Asia and India
(Attributions- Dr. N Sasidharan (Dr. B P Pal Fellow), Kerala Forest Research Institute, Peechi
---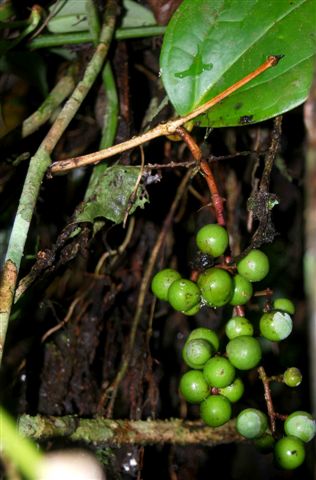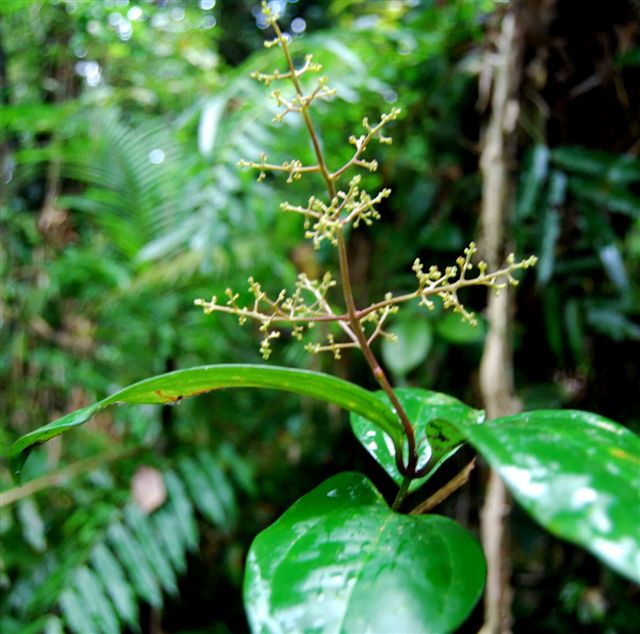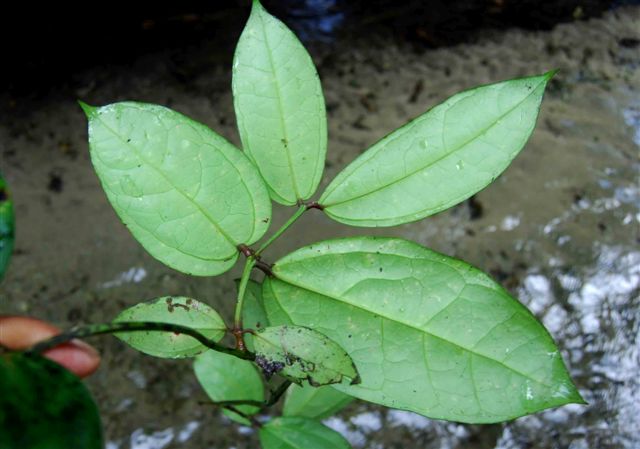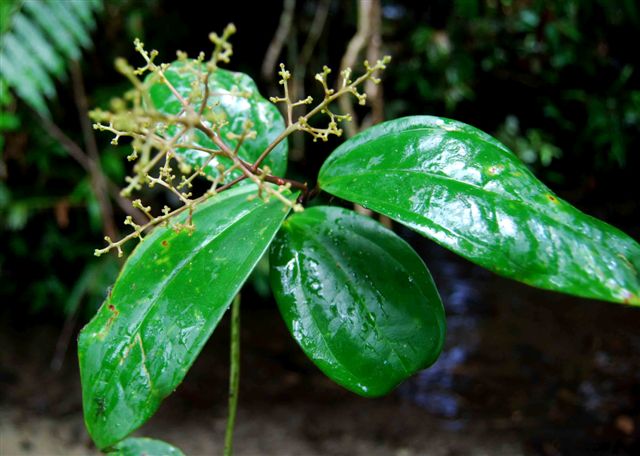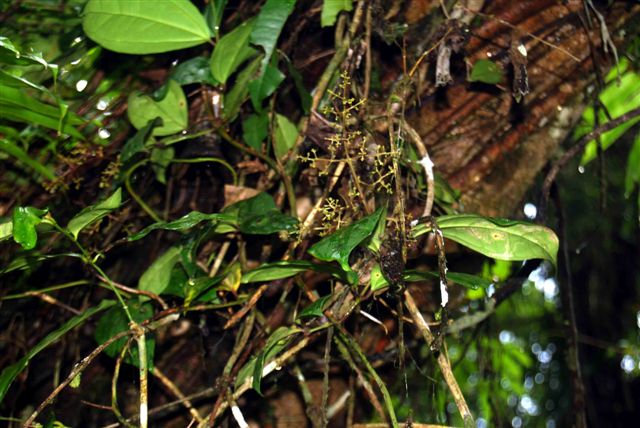 Myxopyrum smilacifolium – efloraofindia | Google Groups
: 3 posts by 3 authors. Attachments
(5
)
Myxopyrum smilacifolium Bl.   (Oleaceae). Please validate the identification.
Date/Time- 31/08/2010 –2:30 PM
Location- Place, Altitude, GPS-  
Kokrajhar, Assam, Alt 150m
Habitat- Garden/ Urban/ Wild/ Type-
Wild Type
Plant Habit- Tree/ Shrub/ Climber/ Herb-
CLIMBER
Leaves Type/ Shape/ Size-
12-17.5x 6-10cm
SL No 310810of 001
---
I think is plant is indeed
Myxopyrum smilacifolium Blume, Mus. Bot. 1: 320. 1850.
Synonym: 
Myxopyrum ellipticifolium
 H. T. Chang.
---
Myxopyrum smilacifolium Blume Mus. Bot. 1(20): 320. 1851
Myxopyrum: 'myxo' means slimy and 'pyro' means fire, so may refer to red or yellow colour of most probably fruit when ripe.
smilacifolium: leaf like Smilax 
---
---
Date/Time-29/5/2011- 09 AM

Location- Place, Altitude, GPS-

Assam

,

Habitat- Garden/ Urban/ Wild/ Type- Wild Type

Plant Habit- Tree/ Shrub/ Climber/ Herb- large woody Climber.

Leaves Type/ Shape/ Size- Leaf pair of 3-4, 12-6-10 cm.

Inflorescence Type/ Size- as seen in the photos.

Flowers Size/ Colour/ Calyx/ Bracts-

Greenish White,



Fruits Type/ Shape/ Size Seeds- Not seen.

Occurance-

Rare
---
Could this be any species of Smilax ??
---
Most probably Myxopyrum smilacifolium subsp. smilacifolium (Syn: Myxopyrum serratulum) of Oleaceae family
---
---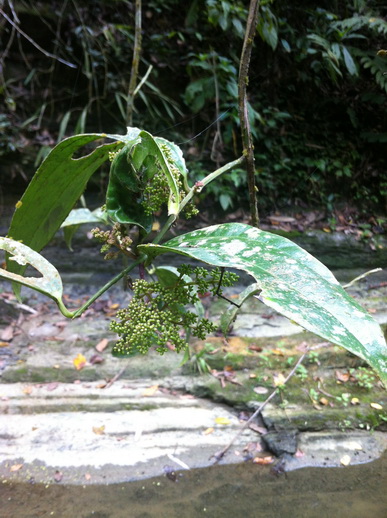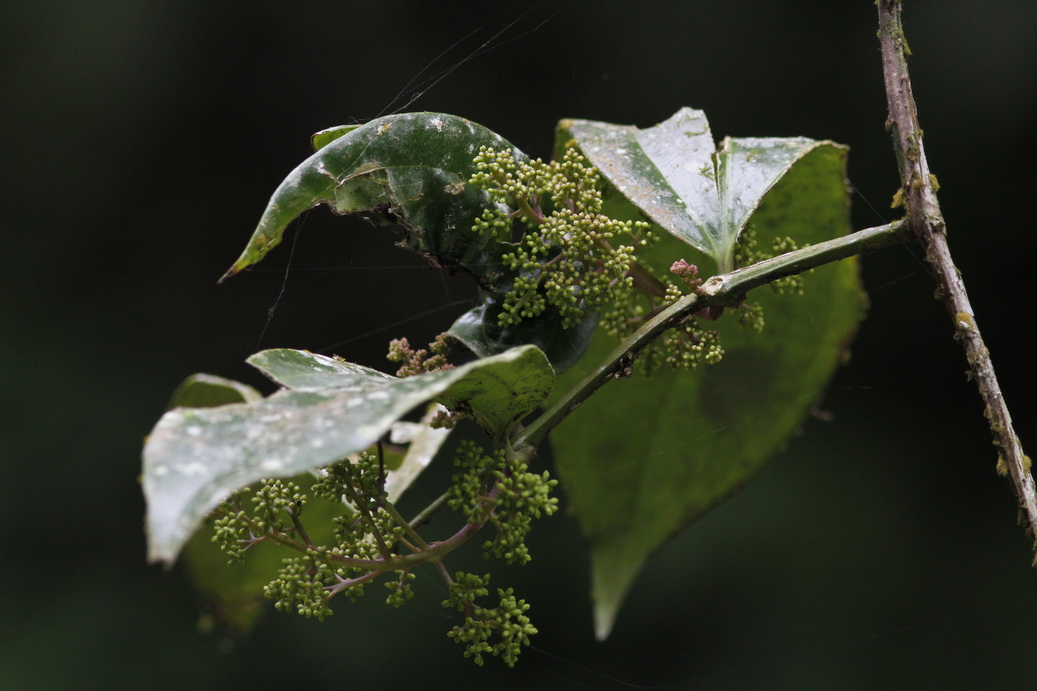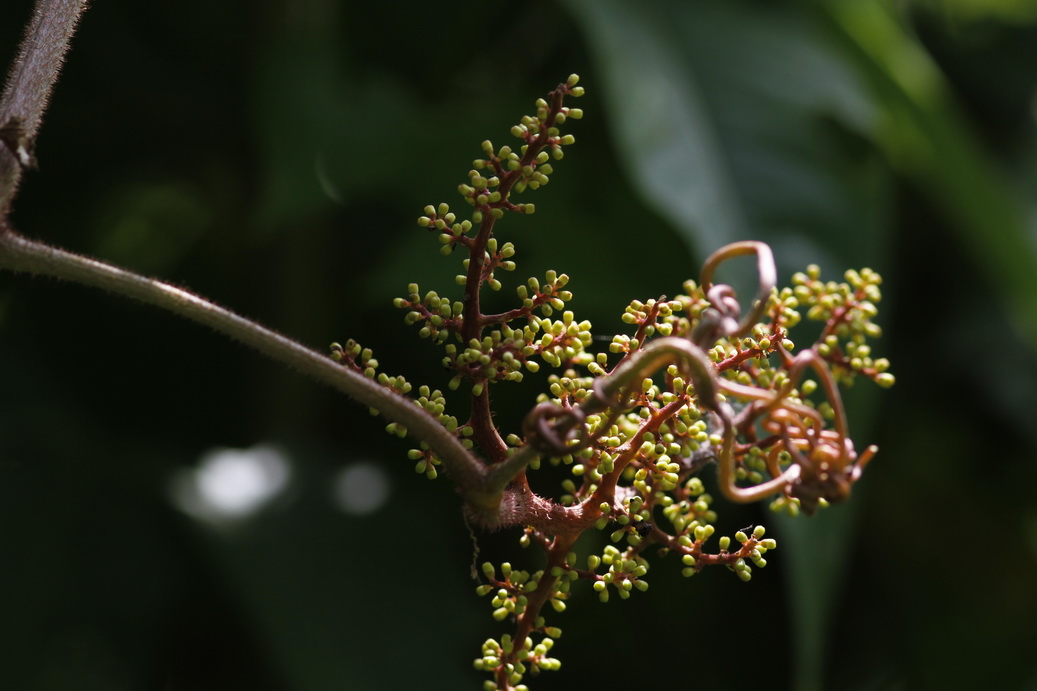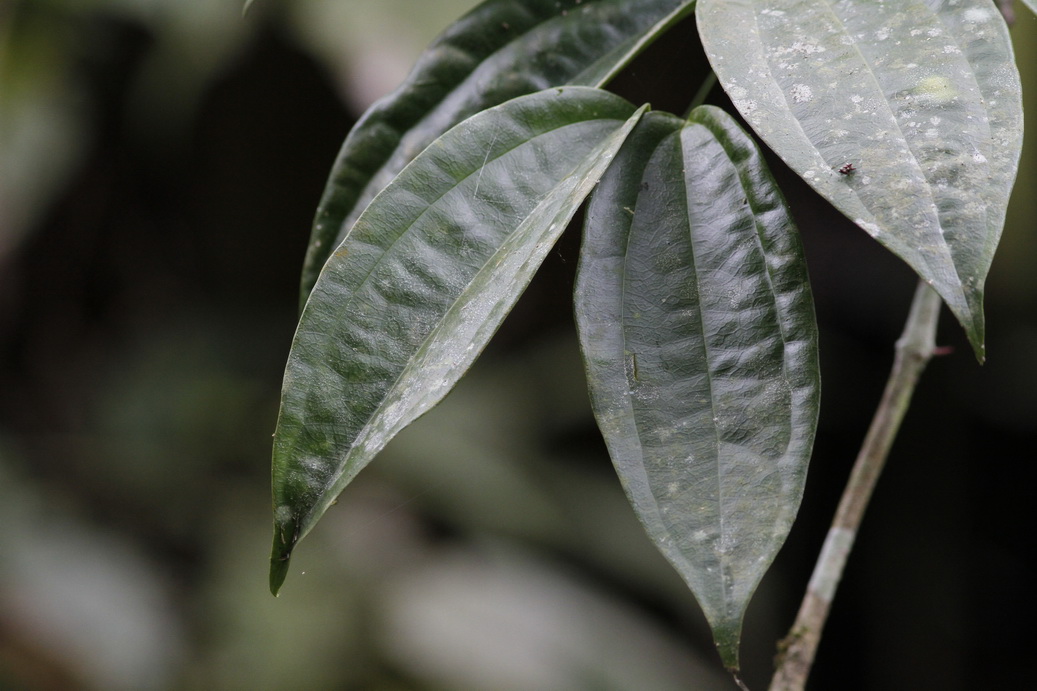 Climber ID from Bangladesh SM158
:  7 posts by 5 authors. Attachments (4).
Habit: Climber

Habitat: Wild

Location:
Rangamati
---
Only species I could find in India– Myxopyrum smilacifolium
---
Don't know, but can accept blindly when … identifies.
Please ensure if leaves are opposite, which is not clear in the attached images.
---
I too think that this is a species of Myxopyrum
---
See below link for the type image of Myxopyrum smilacifolium (=M. serratulum)
http://apps.kew.org/herbcat/getImage.do?imageBarcode=K000979286
I have seen similar specimens posted by SauravJi from Andaman and Nicobar Islands without serrated leaves and they also been identified as M. smilacifolium. We have the same plant in our living collection at JNTBGRI but are never found in flowers…. will wait for its flowers..
---
Thank you Sir, I hadn't the smallest degree of doubt about the ID, only copied what I found in old lit & FoC.
---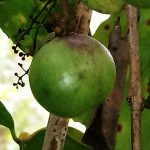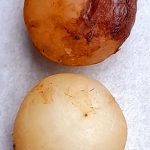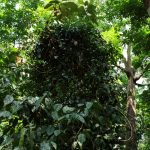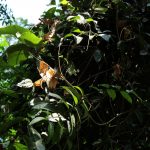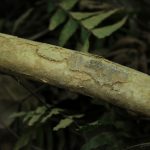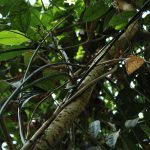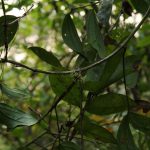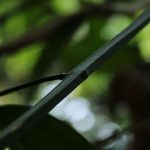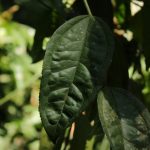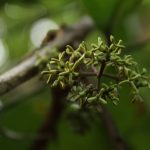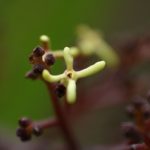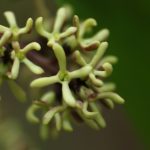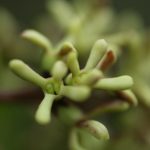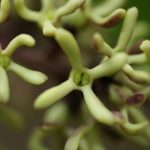 289 ID wild climber Myxopyrum
: 15 high res. images.
Please ID
wild climber,
too little and dark racemose, so observation is very difficult. Highly magnified close-ups captured by attaching reverse ring to the same lens.
Location: near Reserve Forest, Chathamattom, Ernakulam District, (Kochi) Kerala PIN:686671

Altitude: 1400 fsl

Flower date: 27.03.2022, 05.10 pm
Habitat: wild moisture shady

Plant habit: twining/climbing, branches, hard cylindrical whitish old stem 05 inches base circumference lite flakes, quadrangular medium old and young stem, long lasting

Height: 10 meters
Leaves: opposite, ovate, apex, lite serrated margins, hard and glossy, size: 12× 8 cm or less

Flower: pyramidal purplish racemose, inflorescence clustered, 4/5 fingers, diameter: 02.5 mm, green, lite fragrance, two days life

Fruit: globular green into greenish yellow, then black, diameter: 02 cm, edible lite sweet

Seed: off-white 02 nos., semi-spherical, diameter: 10 mm
Camera: CANON EOS1500D +reverse ring
---
Yes, you are right.
References: