Daffodil, Chinese Sacred Lily, Bunch-flowered Narcissus, Joss flower;
, 
---
Narcissus tazetta from Delhi
:
Narcissus tazetta
L., Sp. pl. 1:290. 1753
Displayed in
Delhi University

Flower show

on February 25, 2011
Another Temperate plant often cultivated in Delhi in winter.
Characterised by scape with usually more than 4 flowers, smaller flowers with yellow crown usually shorter than one half of perianth segments.
Common names: bunchflower daffodil, bunchflower narcissi, Chinese sacred-lily 
---
---
It is characterised by flower with small white coloured corona, the whole flower looking like white paper.
---
Thanks a lot for your nice exposition of the species of Daffodils, or Nargis as it is called in the Indian subcontinent and West Asia. I had been seeing different species, but could never sit down to sort out species from cultivars.
---
---
Narcissus species from Paddar valley J&K:
Sharing some early spring flowers of Western Himalayas
Kindly confirm ID
Bot. name: Narcissus tazetta
Family: Amaryllidaceae
Location:
Paddar valley J&K.
Common names: Bunchflower daffodil
Bulbous plant with strap-shaped leaves, flowers borne several on a scape, like a bunch, smaller white flowers with yellow corona much smaller than perianth and less than 10 mm wide.
The cultivar of d Narcissus with white petals n yellow cups z – Laurens Koster. So it z – "Laurens Koster Tazetta Narcissus".
N d cutivar of Narcissus with orange cups z Geranium. So it z – Narcissus 'Geranium' / Tazetta Daffodil Geranium
Attaching mine pics of Narcissus tazetta from Cardiff, UK.
---
this makes me nostalgic…
"All things bright and beautiful, all creatures great n small
All things wise n wonderful, the good God made them all "
A very heart touching irish hymnal also currently used by and from United Church of Canada, I particularly like the " The purple headed mountain,
The river running by," in a later stanza…
Love everything Mrs Cecil Alexander wrote way back when…
we sung it in our school, our Irish nun teachers and Mother Superior were all very good singers…
---
---
Location: Gyaneswor, Kathmandu, Nepal
Nepali Name : 
गुणकेशरी  Gunakesharee
---
Location: karta, Jammu Kashmir
Habit : 

herb


Altitude : 5000ft

---
Narcissus Sp.
---
---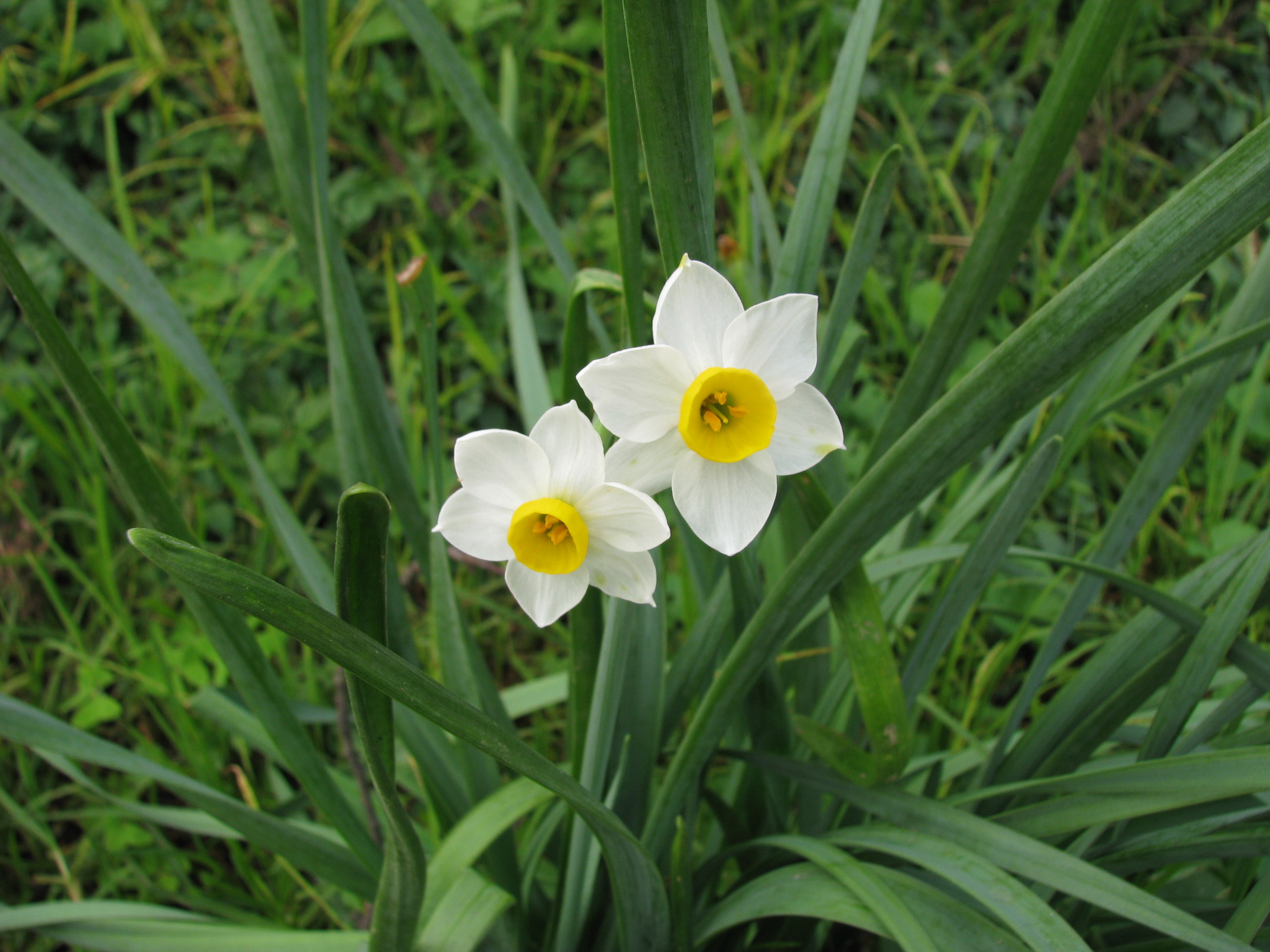 ---
References: