Oreocnide integrifolia (Gaudich.) Miq.,
Ann. Mus. Bot. Lugduno-Batavum 4: 306 306 1869
. (syn.
Oreocnide integrifolia subsp. subglabra C.J. Chen
;
Villebrunea integrifolia Gaudich.
;
Villebrunea sylvatica var. integrifolia Wedd.
);
.
SW. India, E. Nepal to China (W. Yunnan, W. Guangxi) and W. Malesia: Andaman Is., Assam, Bangladesh,
China South-Central, China Southeast,
East Himalaya,
Hainan,
India,
Laos,
Myanmar, Nepal, Nicobar Is.,
Sumatera, Thailand, Tibet, Vietnam
as per
POWO
;
Wild Rhea •
Assamese
: Ban rhea, Bon rhea, Chho-oi-paroli •
Garo
: Khilkhra, Sejugbu, Gingsining •
Khasi
: Dieng teingbah, Tillejwat;

.
---
Came across this
tree
in Mizoram
(November-2008).

The peculiar fruits(??) on the stem looked like shirt buttons. I don't know what it is. Any views on this.??
---
This tree belongs to urticaceae.
---
I am guessing Villebrunia intigrifolia or possibly Dendrocnide sp
---
Very interesting and the fruits very tempting!
I guess this as
Oreocnide integrifolia
(syn.:
Villebrunea i.
) too!
Attaching 2 more pictures taken
at Manipur.

Attachments

(2)
Annonaceae from Valparai for identification 210712Mk02:
Please help me to identify this
tree found in a rain forest of western ghats
.
The simple leaves with 20x5cm dimensions and aggregate small fruits made me to think of Annonaceae.
The tree has Cauliflory character and the fruits measures c.0.3 cm.
Place:
Vaalparai, TN

Date:
12 July 2012
Alt.:
950 m asl

Habitat:
closer to a stream; riparian
---
Could this be Villebrunea integrifolia??
---
Dont know its distribution in Tamilnadu..but yes..it looks very similar to Villebrunea integrifolia.
---
Villebrunea integrifolia
---
Villebrunea integrifolia belongs to Urticaceae and not Annonaceae.
---
Thanks for the identification. This tree is Oreocnide integrifolia (Gaudich.) Miq. (syn.: Villebrunea integrifolia)of Urticaceae. I have attached more pictures of the same here.
---
---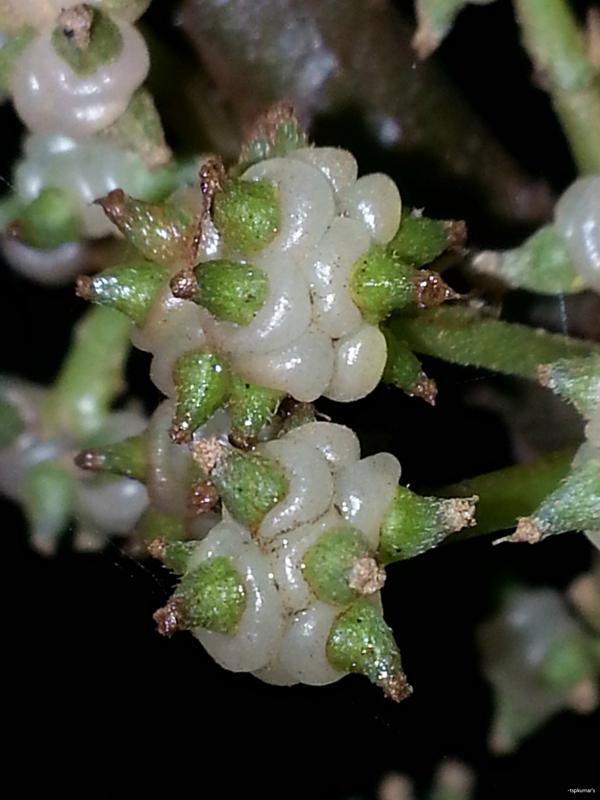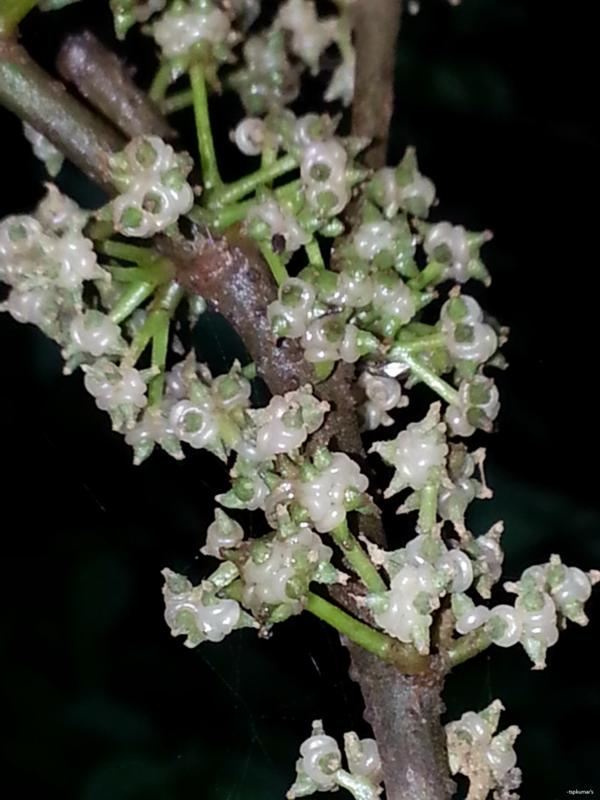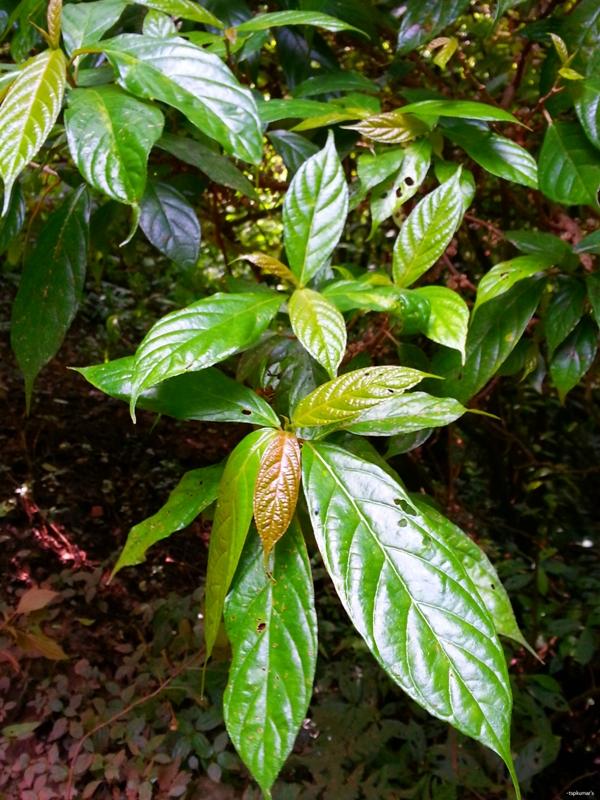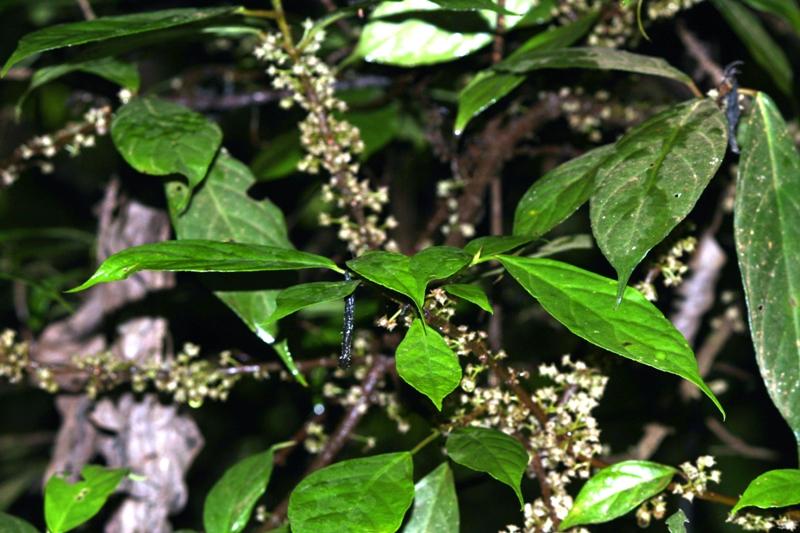 ID-TSP-21NOV2015-1-30 : Images of Oriocnide sp (Urticaceae) for further ID : 10 posts by 6 authors. Attachments (5)
Kindly identify the specimen. Could this be Oriocnide integrifolia (Urticaceae)…..??? 
Habit: Medium sized tree 
Habitat: Wild. Shola forest 
Sighting: Bababudangiri, Chikmagalur, Karnataka, about 1500 msl 
Date: 04-10-2014 and 13-06-2015
---
Villebrunea integrifolia
---
Thanks … for ID confirmation. Villebrunea integrifolia is listed as a synonym of Oreocnide integrifolia.
Ref:  http://www.theplantlist.org/tpl1.1/record/tro-33400733
---
oh I see….i thought Villebrunea is the accepted name
---
Thanks for sharing …  I also think this is Oreocnide integrifolia (Gaudich.) Miq. Have seen this in Arunachal Pradesh. Also reported from other parts of North East. 
---
For me the ID  is correct
: Oriocnide integrifolia
---
---
Date: 12 NOV 2016 … Altitude: explored between: 873 – 976 m (2863 – 3201 ft) asl
Debregeasia longifolia
 (Burm.f.) Wedd. 
… (family: Urticaceae)

Dear friends, would like to know of any other 
Debregeasia
 species distributed in Chikamagalur region.
---
This is Oreocnide spp. may be Oreocnide integrifolia and not Debregeasia
---
---
Location:
Sourinee, Mirik, India
Date: 21 April 2017
---
This could be a member of Urticaceae.
---
---
Oreocnide integrifolia (Gaudich.) Miq
---
Thank you … for ID. It took more than one year for the ID!
---
I think appears more closer to … images at
---
I am afraid it does not match with D. longifolia in any way. I am enclosing some
links if it would help to ID as said earlier !
---
Pl. focus on fruits of both the species and not on the leaves.
Pl. see images of both in efi site links I have sent you.
---
In my opinion even if it is not 
Oreocnide integrifolia (Gaudich.) Miq
 ,
it could not be
D. longifolia since D. longifolia is a shrub and the other is a solid tree.
---
Pl. also check other Debregeasia species.
---
I did not find march to any Debregeasia sp. I guess we should expect opinion from some experts of this genus !
---
yes, it's Debregatia only, please check this link for conformation,
---
It does not matches with species like
---
I think it is Oreocnide integrifolia. But the images showed female flower not fruit/ achene.
---
---
Location : Dampui, Mizoram
Date : 03/03/2016

Habit : Large shrub or small tree
Habitat : Wild
---
same large shrub or small tree (Oreocnide sp. ?)
Attachments (2)
---
Oreocnide species so far in efi
---
Keys pl.?
---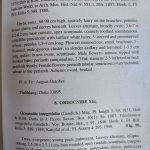 ---
Yes, appears close to images at Oreocnide integrifolia
---