Monoon simiarum
(Wall. ex Hook. f. & Thomson) B. Xue & R. M. K. Saunders, Taxon 61: 1033. 2012 (syn:
Guatteria simiarum
Wall. ex Hook. f. & Thomson;
Polyalthia simiarum
(Wall. ex Hook. f. & Thomson) Hook. f. & Thomson in Hooker,
Unona simiarum
(Wall. ex Hook. f. & Thomson) Baill. ex Pierre)
as per
A conspectus of Indo-Burmese
Annonaceae
by I. M. Turner (2015);


.
---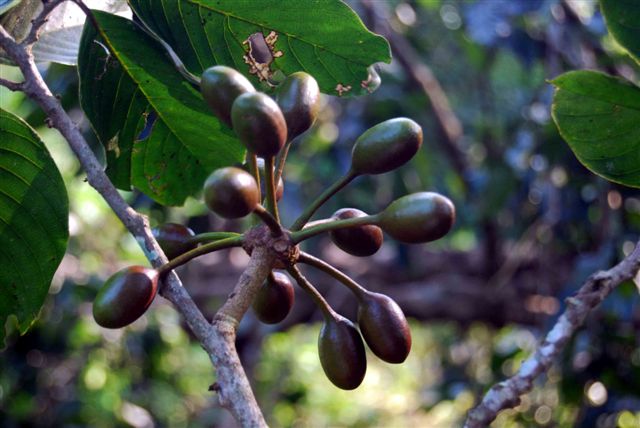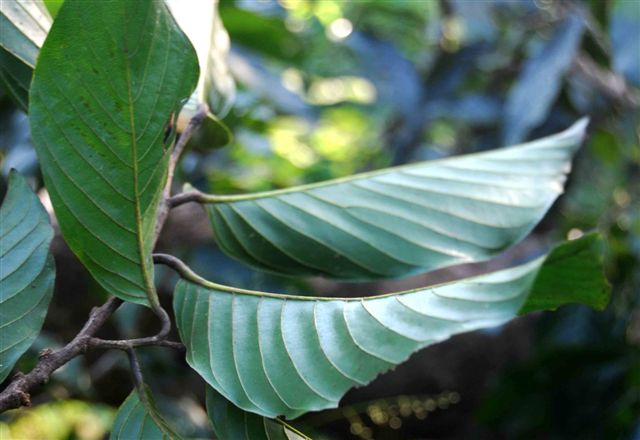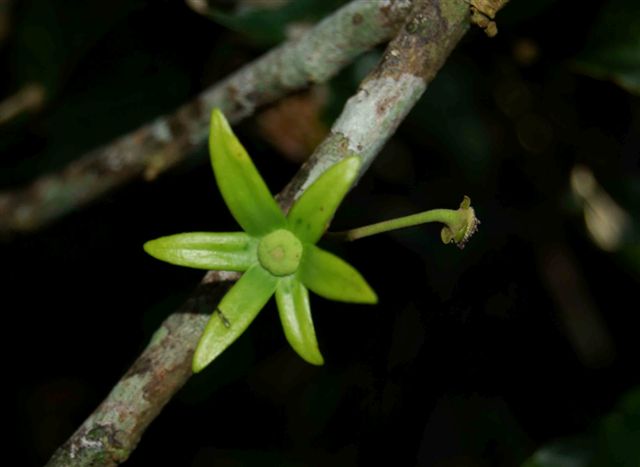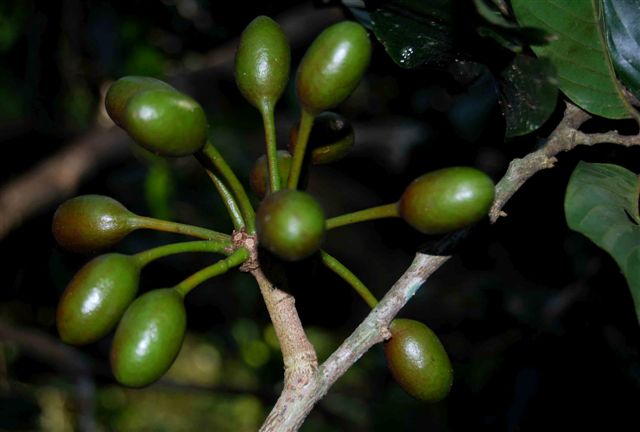 ID_Tree_81010
: 6 posts by 3 authors. Attachments
(5)
I have photographed this tree sp from western Assam. Please help me to identify this
Date/Time-
26/10/2010 – 2:30 PM

Location- Place, Altitude, GPS-  
Kokrajhar, Assam, Alt 90m

Habitat- Garden/ Urban/ Wild/ Type-
Wild Type
Plant Habit- Tree/ Shrub/ Climber/ Herb-
Tall tree
Leaves Type/ Shape/ Size-
12-17×7-9cm
Flowers Size/ Colour/ Calyx/ Bracts-
3-4cm, Greenish Yellow

SL No 261010 ef 002
---
Pl check for Guatteria sp. (Annonaceae). Have seen this tree at Pakke Tiger Reserves (E. Kameng distt., Arunachal Pradesh). Ripened fruits are liked by the Hornbills. 
---
Could be Polyalthia simiarum (=Guatteria simiarum).
---
Thank you very much for the ID. Locally it is known as Lapshi. Tender shoots, leaves and seeds are used by the primate species of this area.
Do you know any local name of this in AP.
---
Thanks for the information … In East Kameng area of Arunachal, people call it 'Kaari'.
---
Wild Fruits from Buxa Tiger Reserve:
seen these lovely red fruits
inside the Buxa Tiger Reserve of North Bengal.

(Himalayan foothill forests).
Pic taken on 9th June 2011.
what fruit is this?…plz help with the ID.
---
My guess is Polyalthia sp. Please mention about the habit/habitat and other relevant characters of the plants.
---
I think this is polyalthia suberosa.
---
Looks close !
---
Assuming this is a tree, based on fruit character and the species distribution –
it would be Polyalthia simiarum (Buch.-Ham. ex Hook. f. & Thomson) Benth. ex Hook. f. & Thomson
---
I have seen P.suberosa. For me the present posting is not P.suberosa but very close to Polyalthia simiarum  as suggested by …
---
Thanks, …, for the id as
Polyalthia simiarum
References: