Attachments (2).
Polygonum tubulosum, photographed from Srinagar, Kashmir
---
This is perhaps himalyan copy of Polygonum pleibium…
Thanks for sharing Sir…
---
Some earlier relevant feedback from an old thread:
"According to Tropicos and Fl. Pakistan, Polygonum tubulosum is a synonym of Polygonum rottboellioides. A scrutiny of the black and white photograph and illustration of P. rottboellioides provided in 'The Polygonaceae of Kashmir Himalaya' and in Fl. Pakistan respectively, I am assuming your plant to be Polygonum rottboellioides var. tibetica.
The only problem is the number of stamens as appearing in your  photograph 'b' (as small dots) seems to be more than five. P.
rottboellioides has 4-5 stamens only. In that case, I would suggest this plant as another form of P. plebeium. A high resolution imagewould help."
---
Correct name would be Polygonum rottboellioides var. tibeticum (Hook. fil.) R. R. Stewart , as according to Catalogue of Life
---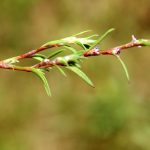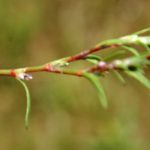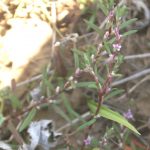 Here is the highest resolution I have
3 high res. images
---
Polygonum plebeium R.Br.
---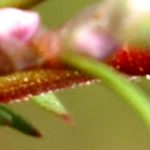 Plants are clearly puberulus and leaves acute, I would go with Polygonum rottboellioides Jaubert & Spach var.  tibetica (Hook. f.) R. R. Stewart the current name for P. tubulosum Boiss. Please see this portion of stem.
---
References: