---
Shrubs, to 1.5 m high; branches slender, glabrous. Leaves 8-13 x 2-5 cm, elliptic, membranous, abruptly acuminate at both ends; lateral nerves to 12 pairs; petiole 1 cm long. Flowers in axillary long-peduncled congested cymes; sepals 1.5 mm long, triangular, acute, basely connate; corolla white with reddish at throat, 8 mm long, glabrous, lobes ovate, acute. Capsule 7 x 5 mm, ovoid, acute, glabrous.
Flowering and fruiting: March-May
Semi-evergreen and evergreen forests
Southern Western Ghats (Endemic)
---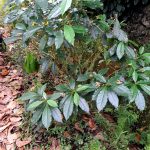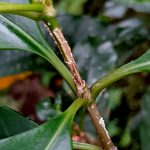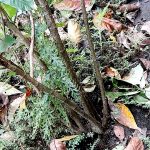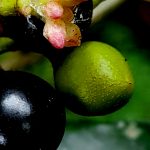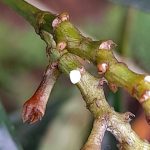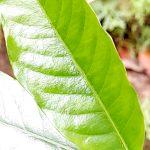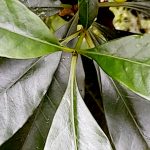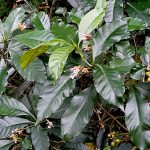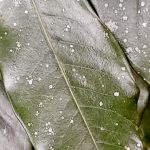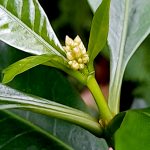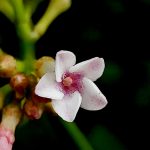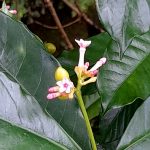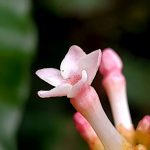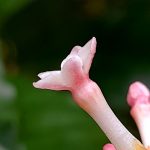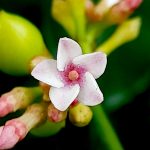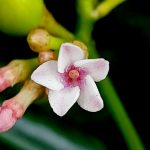 245 ID wild plant Rauvolfia sp.
:
Please ID wild plant,
Location: near Vannappuram Thodupuzha Idukki Dist. Kerala PIN:685607

Altitude: 1500fsl

Flower date: 25.10.2021, 01.20pm
Habitat: wild, moisture, waste land, roadside

Plant habit: small shrub, creeping, erect branches, hard stem 03 inches base diameter, perennial

Height: 04.5 feet
Leaves: whorled (03), ovate, oblong, apex, wavy margins, soft glossy, size:15×6cm or less

Flower: axillary racemose, clustered, diameter:10mm, white with purple shade, non fragrant

Fruit: drupe globular green into black diameter:11mm, edible sweet

Seed: black single, ovoid pear shaped size:6×4mm
Camera: mobile Samsung Galaxy A21s
---
This plant have latex, sharing more images.
---
Rauvolfia verticillata (Lour.) Baill.??
---
Flower is not matching dear …, center of my flower is closed,
---
Appears close to images at Rauvolfia serpentina (L.) Benth. ex Kurz
---
My ID request 179 is Rauvolfia serpentina, I am sure that this plant have something  difference, so it is not Rauvolfia serpentina, please check collage, 2nd row is 179,
---
I agree with … for Rauvolfia verticellata,
not only vegetative characters fruit also ovoid …..verticellata
Fruit globose……… serpentaiana.
---
What is worrying me is the protruding style (?) and pinkish throat which I do not see in Rauvolfia verticillata (Lour.) Baill.
Any clue?
---

The plant in question is Rauvolfia micrantha Hook.f., a critically endangered and endemic species of Kerala. Attached another photographs here.
---