Solanum mammosum L., Sp. Pl. 1: 187 187 1753. (Syn: Solanum globiferum Dunal; Solanum mammosissimum Ram. Goyena; Solanum platanifolium Hook.);
Tropical America: Belize, Bolivia, Brazil North, Brazil Northeast, Colombia, Costa Rica, Cuba, Dominican Republic, Ecuador, French Guiana, Guyana, Haiti, Jamaica, Leeward Is., Nicaragua, Panamá, Peru, Puerto Rico, Suriname, Trinidad-Tobago, Venezuela, Windward Is.; Introduced into: Burundi, China South-Central, China Southeast, Fiji, Ghana, Jawa, Kenya, Laos, Malawi, Malaya, Mauritius, Mozambique, Myanmar, Philippines, Queensland, Réunion, Taiwan, Uganda, Vietnam, Zaïre, Zimbabwe as per POWO;
.
Common name: Nipple Fruit, Titty Fruit, Cow's Udder
.
---
saw in Rani Bagh

, Mumbai
yesterday……
seems to me some specie of
Solanum
…..please indentify.
Bot. name: Solanum mammosum
Common name: Nipple fruit.
Family: Solanaceae
Plant habit: Shrub
Habitat: Garden
Date/Time: 17-12-2011 / 11:45AM
---
Thanks for sharing. To me it is looking like Udder rather Nipple. 😉
---
---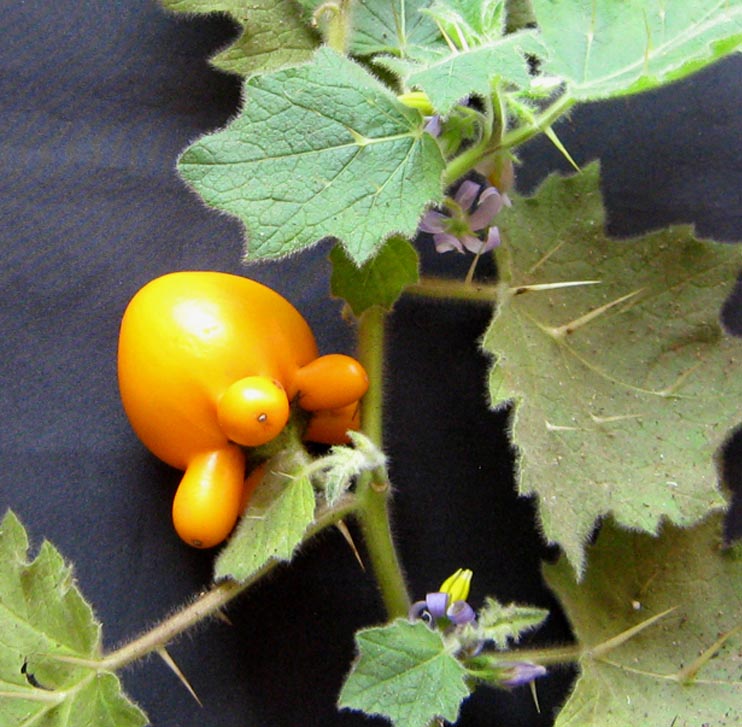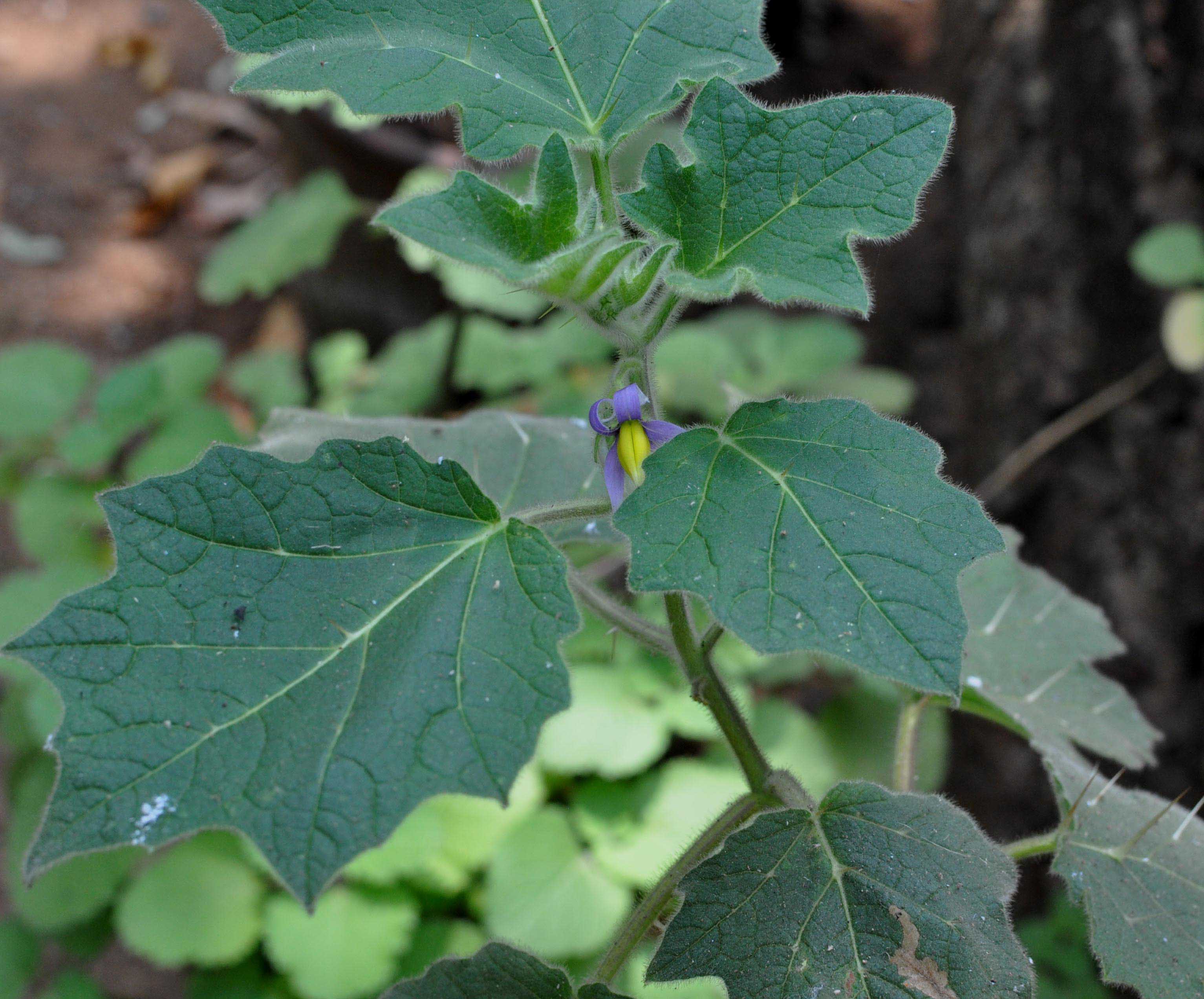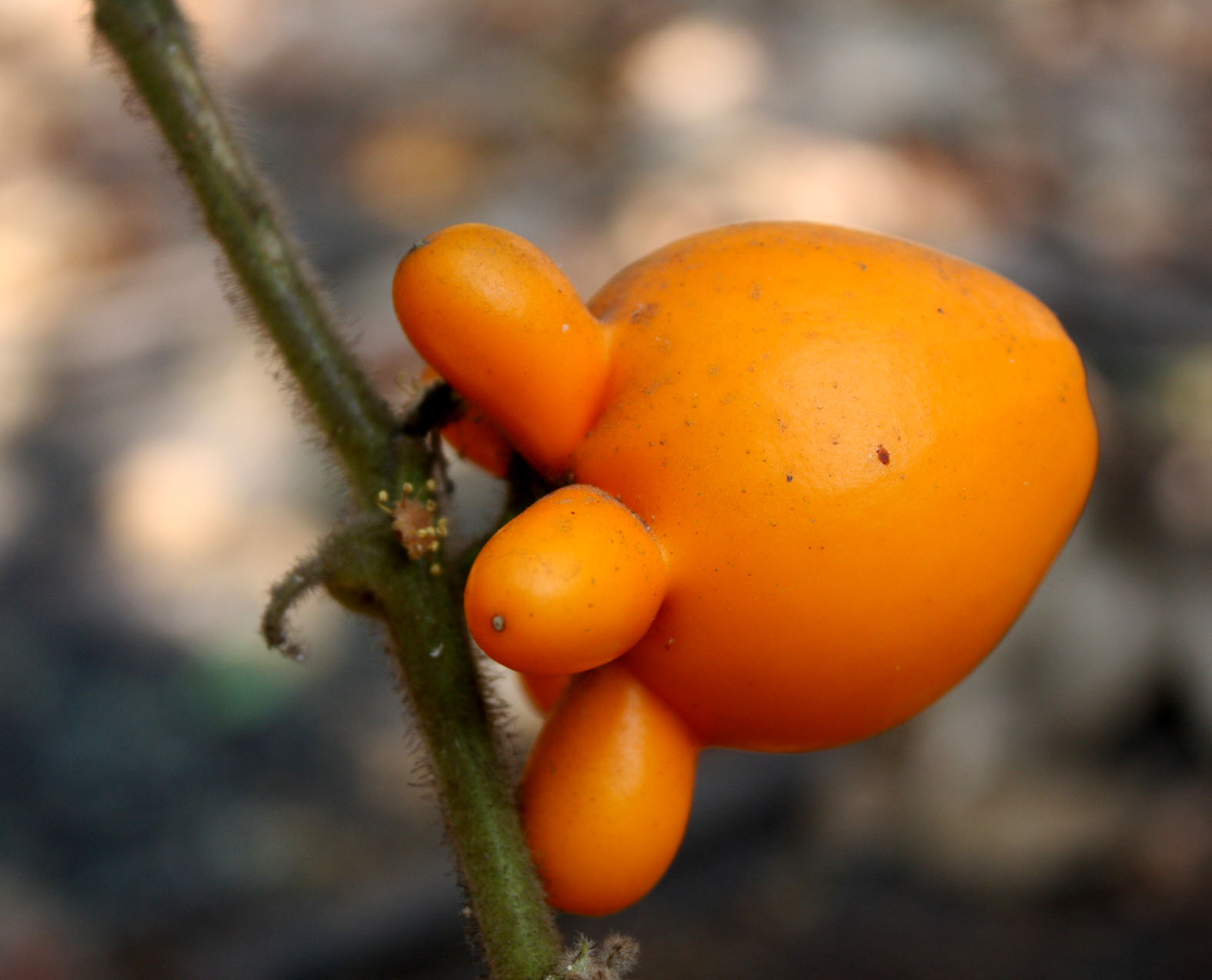 Solanaceae Week: Solanum mammosum PKFEB10/10 : 1 post by 1 author. Attachments (3)
Solanum mammosum L.: a beautiful Solanum
---
---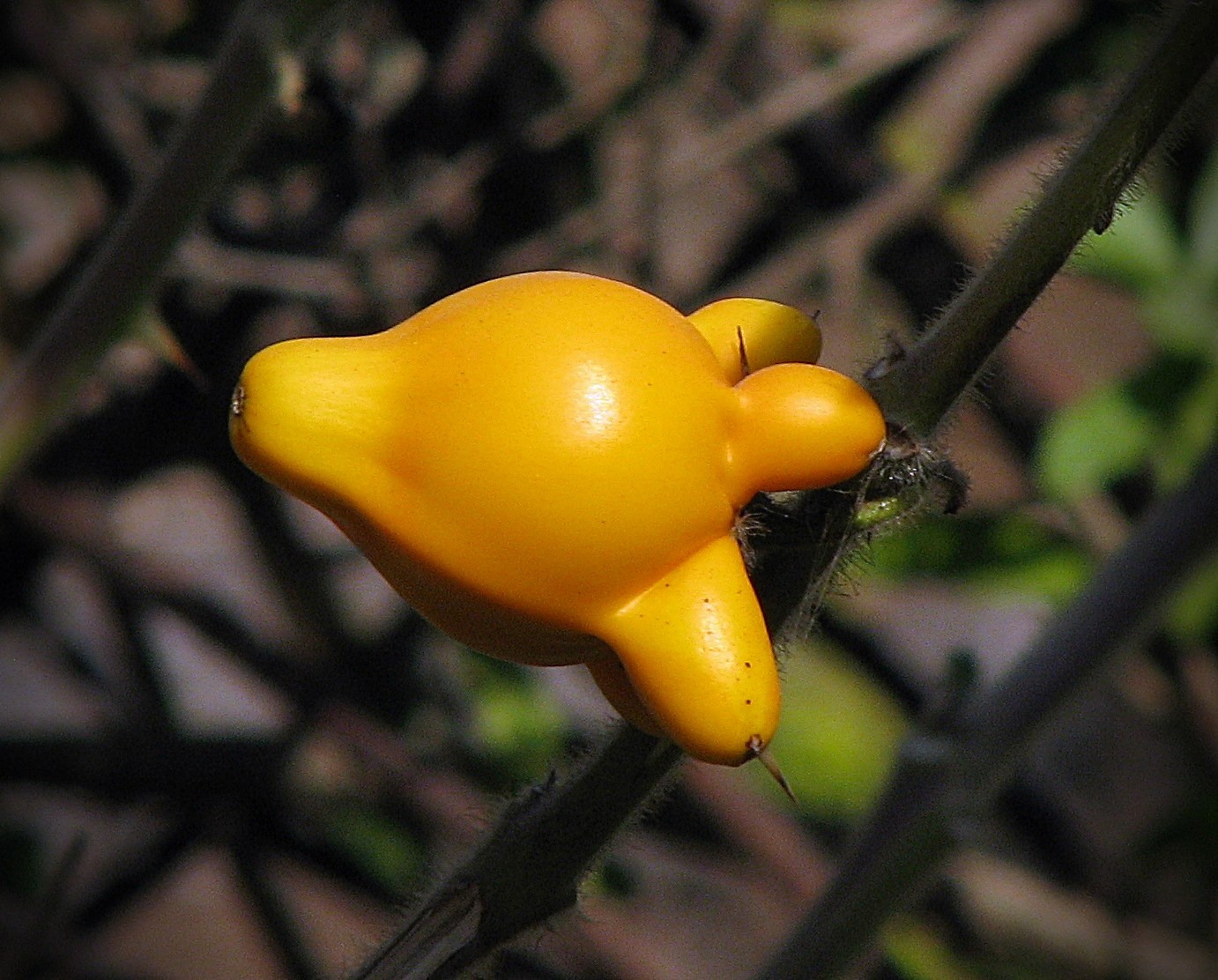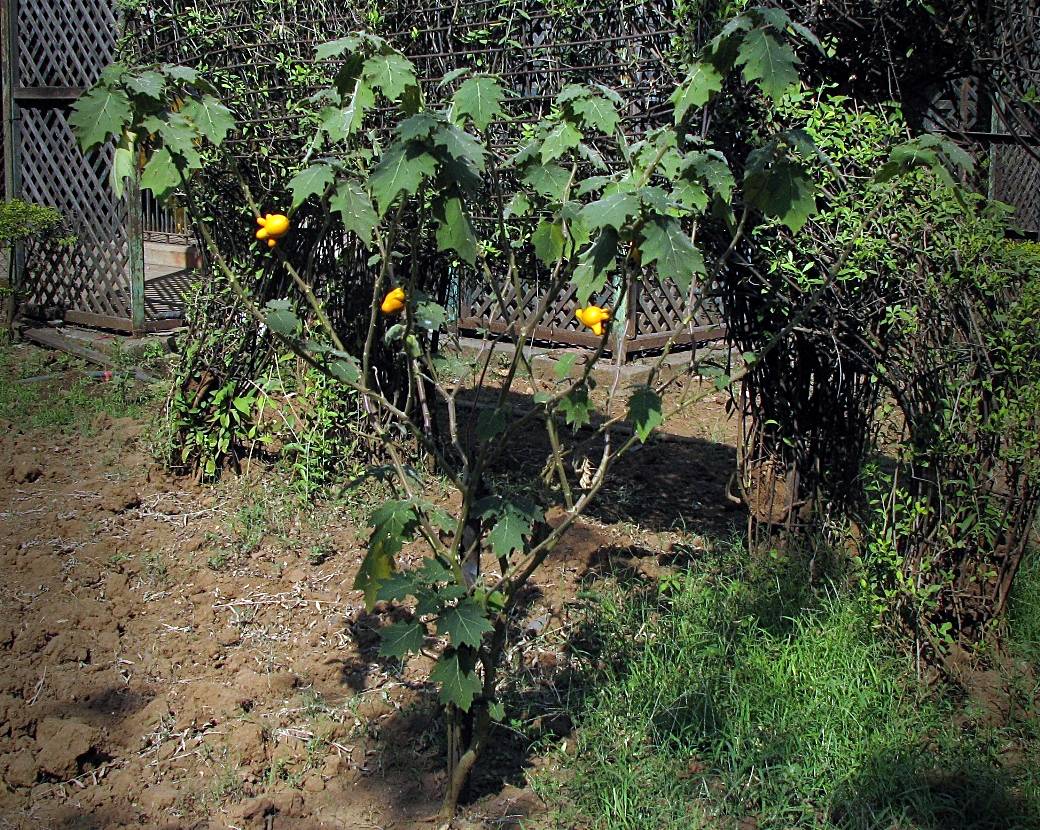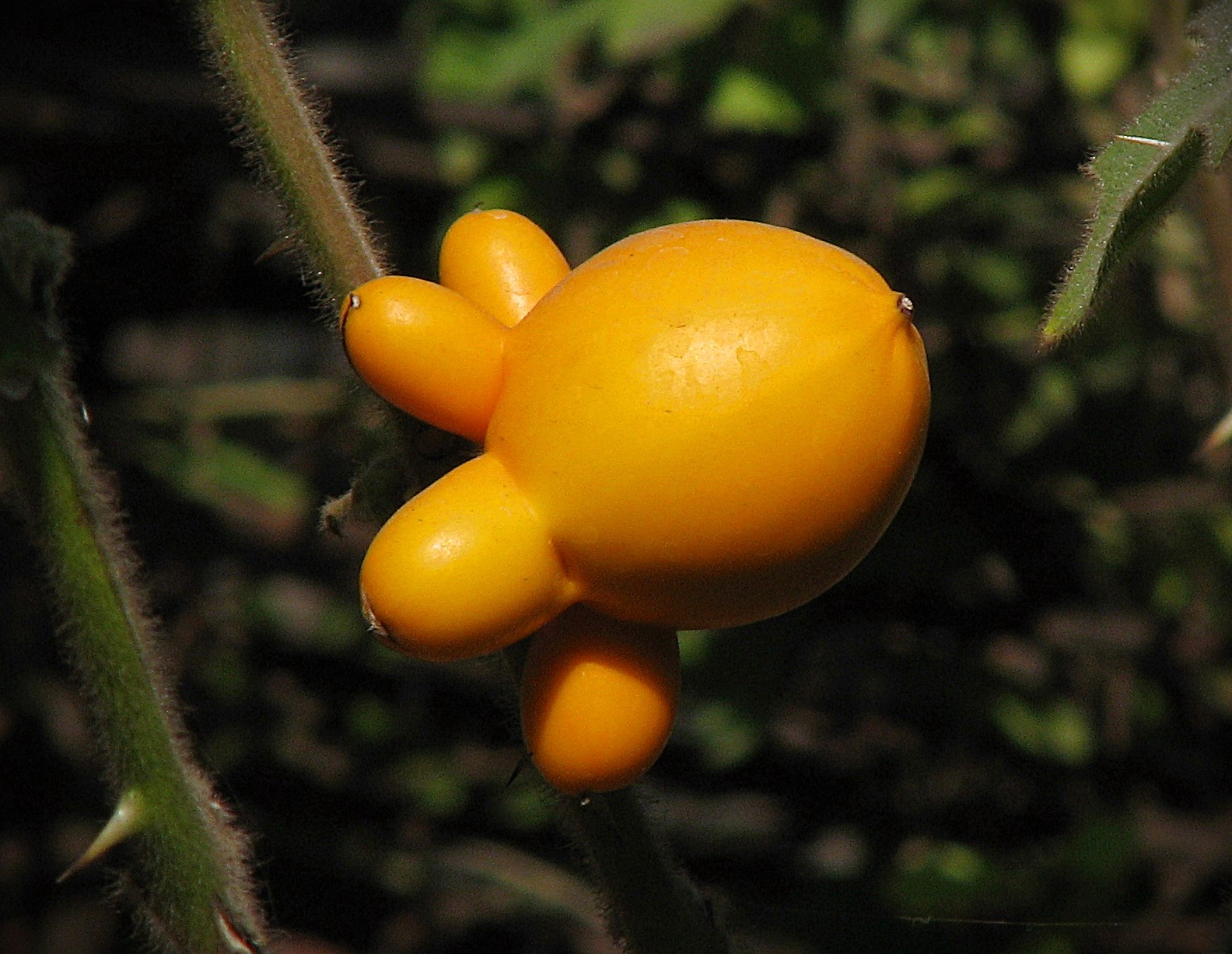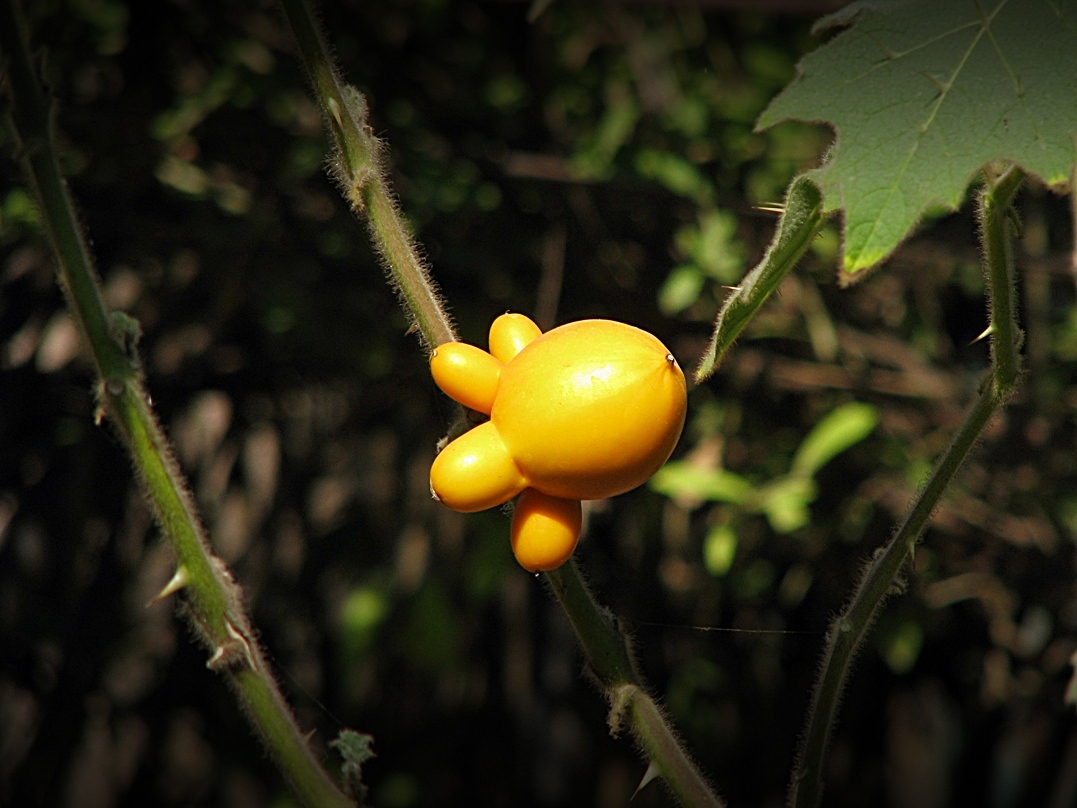 Solanaceae Fortnight : Solanum mammosum : :: Mumbai :: PKA-FEB14/14 : 3 posts by 3 authors. Attachments (4)
Seen this plant at " Veer Jijamata Udyan, Mumbai".
Bot. name: Solanum mammosum
Common name: Nipple fruit.
Family: Solanaceae
Plant habit: Shrub
Habitat: Garden
Date/Time: 17-12-2011 / 11:45AM
---
seen only as an exoctic rare event in a bot garden once
thanks for these pictures
---
---
---
References: