---
SYMBIOSIS:
Flowering season of Schefflera actinophylla (UMBRELLA TREE ) is over at Cooch Behar. Fruits have appeared on the scene. Some birds have started visiting. Attaching an image of Bluethroated Barbet on the fruits of Umbrella Tree.
---
---
Yes, it is Schefflera actinophylla from Araliaceae family !!
Beautiful set of flowers n inflorescence !!
Now, would like to see d fruit pics also 🙂
---
Yes, waiting eagerly for the fruits. I haven't seen them before.
---
---
Also known as Octopus tree
---
One tree is also planted in Forest Research Institute Dehradun behind main building. They call it "Trayodashparni" based on 13 leaflets in leaves.
---
Yes … I had seen that beautiful tree from FRI, Deharadun way back in 2009. I m posting that photo here.
---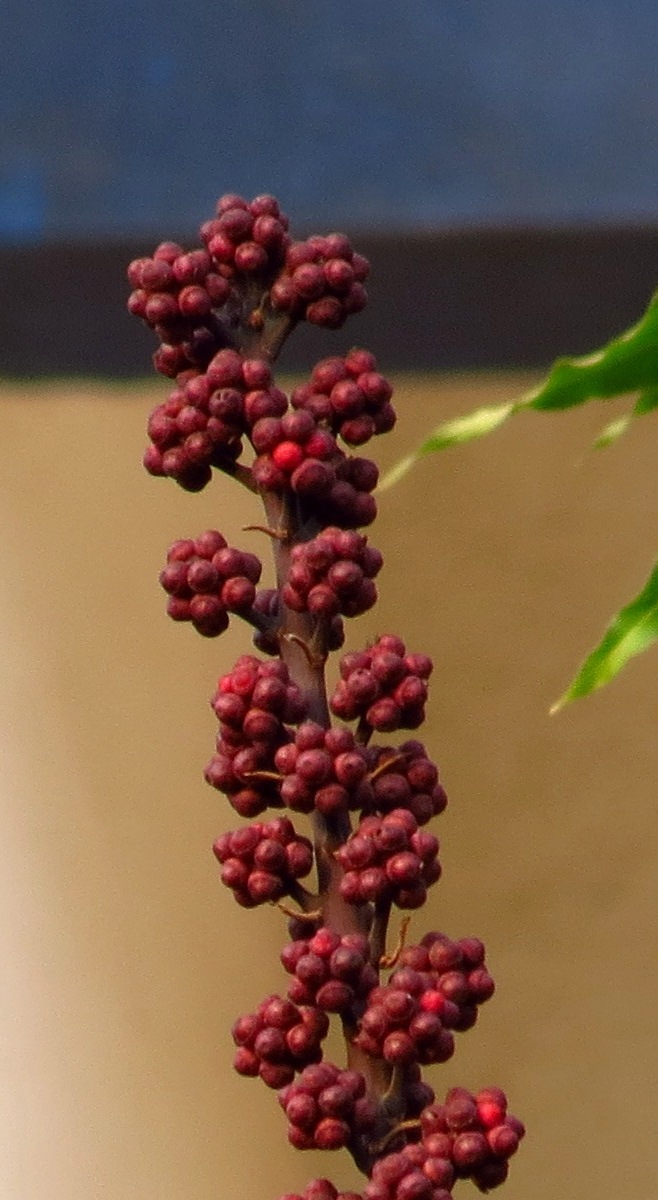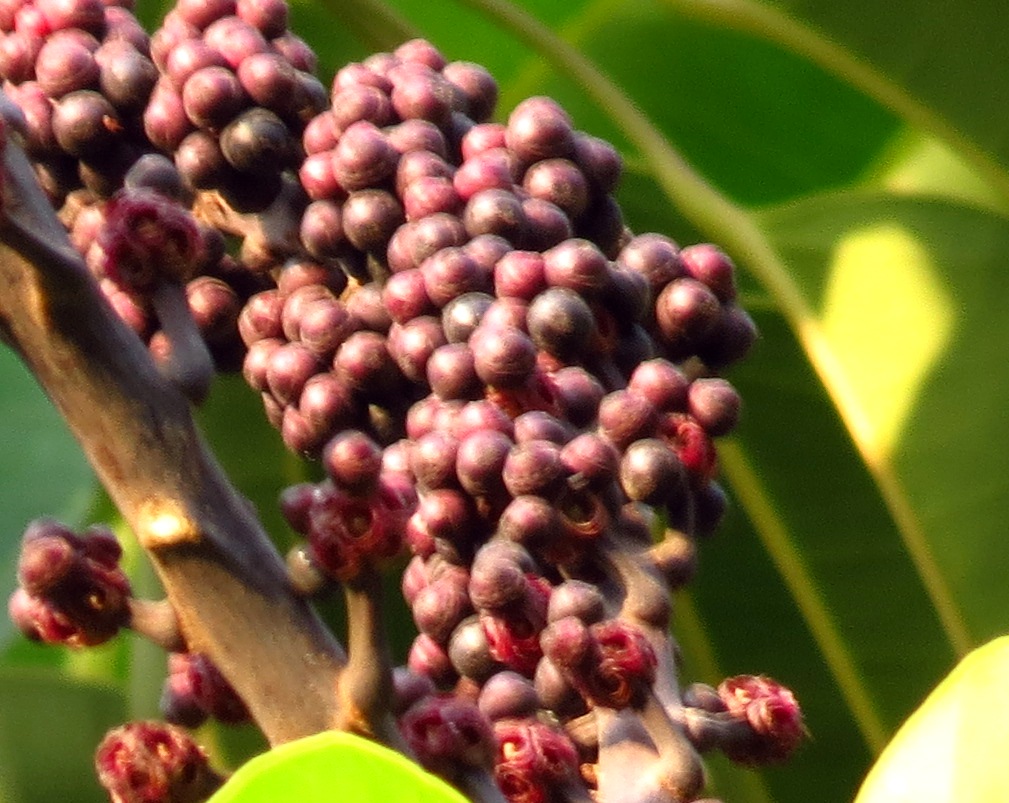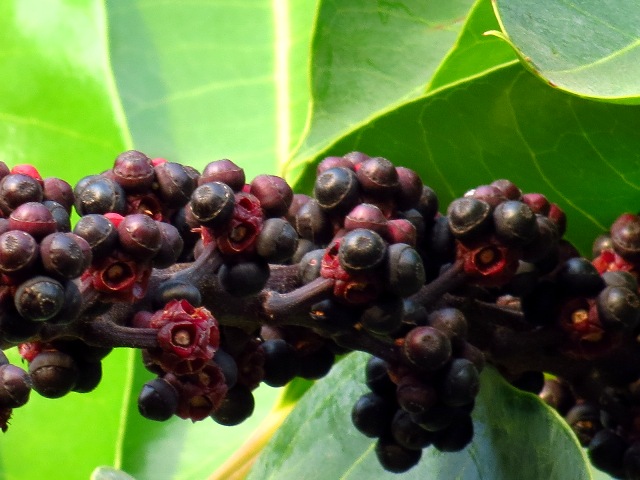 Schefflera actinophylla ( Australian Umbrella Tree) Fruits : Attachments (4).  4 posts by 3 authors.
Posting photos of Schefflera actinophylla (Australian Umbrella Tree/ Octopus Tree)
Fruits showing various stages.
Here is translation of another song by Rabindranath Tagore (translated by Rumela Semgupta).
References: