Common name: Small Leaf Rowan
Wild plant captured on 13/8/10 during the trek from Ghangaria (around 11,000 ft.) to Hemkunt Sahib (around 14000 ft.).
---
I hope Sorbus aucuparia
---
Can be Sorbus aucuparia!! Do you jave any close ups …
---
Thanks, … Close up is there in Plant1 I IMG_4692.
---
Out of the two species of Sorbus (under Pyrus) described in FBI and Flora Simlensis, it seems the group has now been split into many species with true S. aucuparia not perhaps now represented in India. The inflorescence looks reddish in colour but difficult to say whether it is simple colour or rusty tomentum (in that case it would be S. foliolosa). Perhaps some one having "Flowers of Himalayas" can help.
---
I think it matches with Sorbus microphylla from Concise Flowers of Himalayas by Oleg Polunin & Adam Stainton.
---
.
---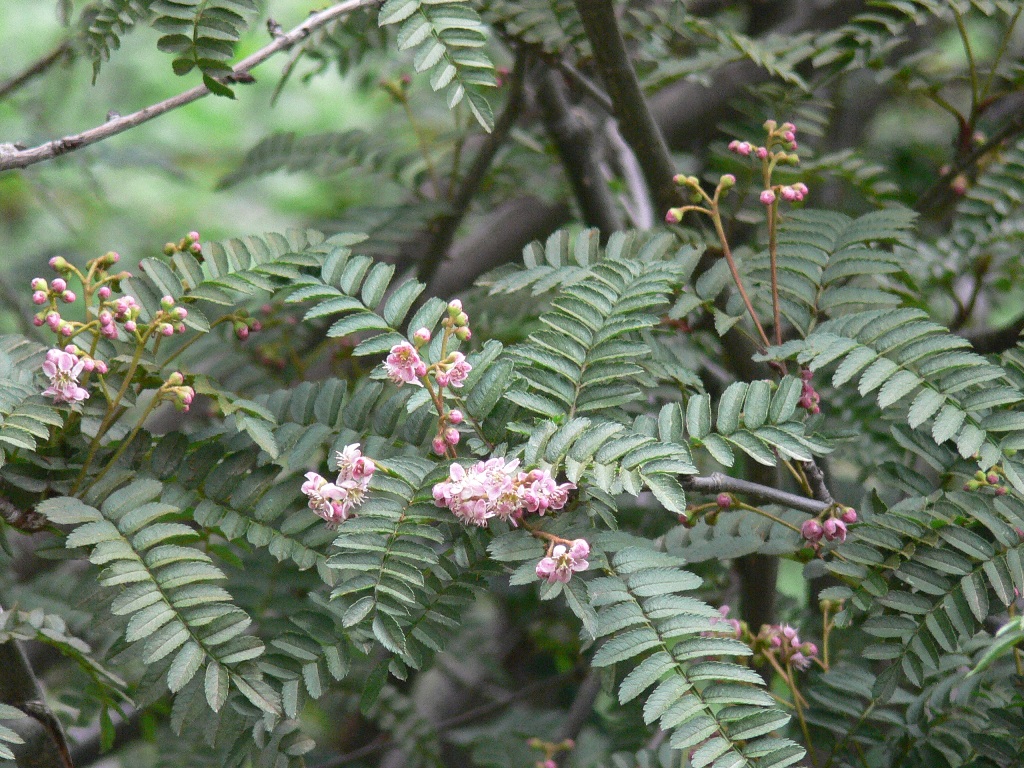 Sorbus microphylla (?). Kindly confirm….
---
Sorbus microphylla and S.foliolosa are differentiated as:
Inflorescence rusty tomentose, leaflet 1-2 inches long ……………………S.foliolosa
Inflorescence glabrescent, leaflets 0.4-1 inches lon ……………………….S.microphylla.
is differentiated by Osmaston 1927 in 'A Forest Flora for Kumaon'.
The species shown here matches fairly well with S.microphylla.
Both these species are shown in Adam Stainton's 'Flowers of the Himalaya A Supplement' (1988) plate-33.
---
.
---
3 images.
Please check attached images of
Sorbus.
October 2020
---
Among Sorbus cashmiriana Hedl., Sorbus foliolosa (Wall.) Spach and
Sorbus microphylla (Wall. ex Hook.f.) Wenz. , third one looks close.
Please white for other members opinion.
---