Natural herbal sweetener;
---
---
---
Sahring the images of Stevia. sp. Sweet leaf plant
Location: Peelamedu, Maravalam Garden
Date: 30.11.2011
---
Bot. name: Stevia rebaudiana
This herbal sweetener is now available in India.
However, there aren't many suppliers of the plant itself, nor relevantly adequate posts to our group.
I am interested in obtaing around Delhi
---
if its for personal use, grow it yourself…
a few plants is all you'll need to supply your family with the sweetener…
if for …commercial use, I have no idea… may be some nursery may be able to help..
I know there were some american guys growing tulsi around agra.. and they had talked of possibly growing stevia… but nothing seems to have come from it… not seen anything from them…
---
2 yrs back I bought few plants from Jabalpur forest deptt nursery. Now I have about 50 plants in the garden. it needs good care. Easy to grow in plains I will say.
---
We have seen pictures of your
Stevia
earlier. I am running many Yahoo groups on medicinal species including on Stevia.
http://in.groups.yahoo.com/group/stevia_people/
Other groups are on Safed Musli, Jatropha, Aloe, Parthenium and Marketing of Medicinal and Aromatic Plants.
This is just for your information.
---
---
Flora of Haryana: Stevia rebaudiana (Bertoni) Bertoni from Center for Plant Biotechnology Hisar Green House:
Stevia rebaudiana (Bertoni) Bertoni from Center for Plant Biotechnology Hisar Green House
Sweet plant used as substitute of Sugar
---
Yes Sir also called as Meethi tulsi
---
---
Commonly known as Sugar leaf or sweet leaf this plant is Stevia rebaudiana (Bertoni) Bertoni.

It is native of South America and cultivated in many parts of the world, including India,

as a source of alternative sweetener for diabetics.
It is

cultivated on experimental basis

in Pantnagar.
---
---
---
Yes it is S.rebaudiana.
This herb is known as "Natural herbal sweetener".
Bot. name: Stevia rebaudiana
Family: Asteraceae
Date/Time: 07-08-2010 / 02:15PM
Location: Vikramgarh, Wada (Manor)
---
---
Asteraceae Fortnight Part 2-Discoid heads: Stevia rebaudiana (Bertoni) Bertoni from Delhi -GS60 : Attachments (3). 1 post by 1 author.
Stevia rebaudiana (Bertoni) Bertoni, the sweetener plant photographed from Herbal garden in Delhi.
This is only to put here a
picture of Stevia Plant
for many of our members to see.
Stevia rebaudiana
.
Leaves are small about 2 cms long and a cm wide, feels like Tulsi leaves but not that rough or hard, Taste Sweet with a ting on the tongue
---
---
---
I need stevia plants for my garden.
I tried in many nurseries in Bangalore/ Mysore. But, I could not get them. Any of the group members in Bangalore or any other place may please help me to get the seedlings.
---
… at FRLHT (I think his email id is …) might be of help to you.
Location: Jawalakhel Flower Show, Lalitpur
Oregano ??
---
Attachments (1) – 7 mb.
---
Attachments (1) – 6 mb.
---
Attachments (1) – 6 mb.
---
Attachments (1) – 7 mb.
---
Stevia sp. ?
---
Yes, Stevia rebaudiana
---
---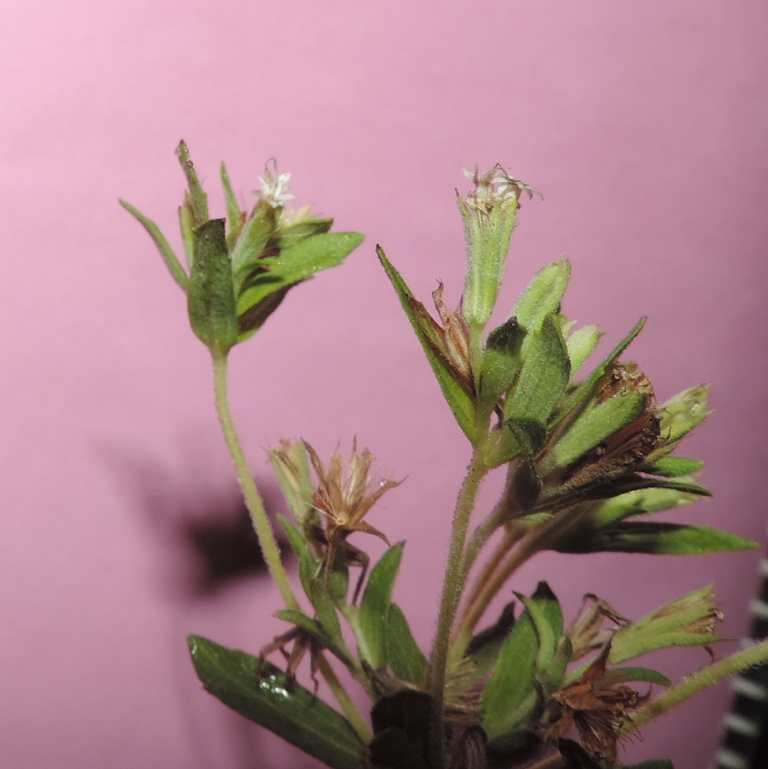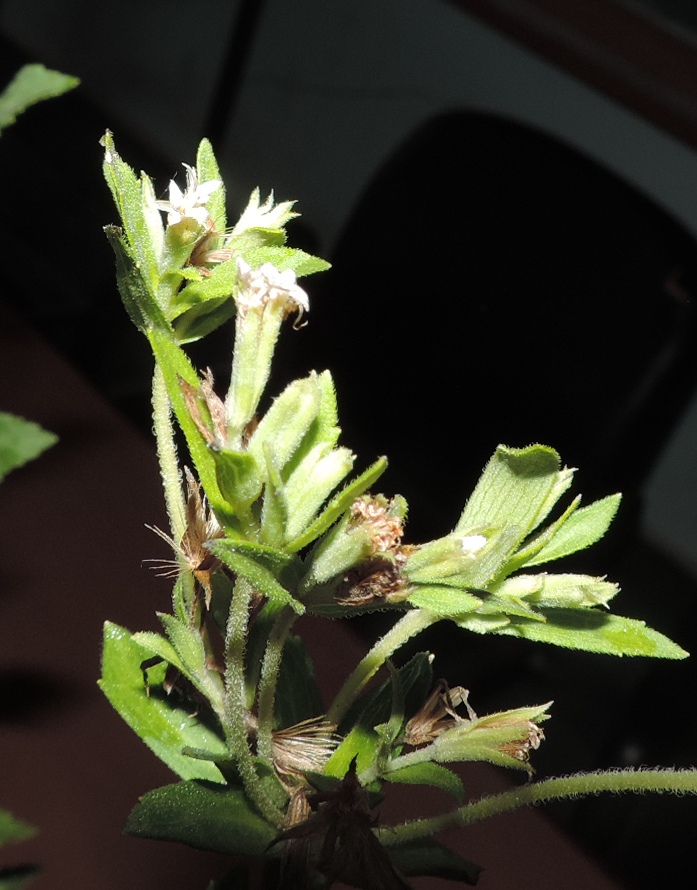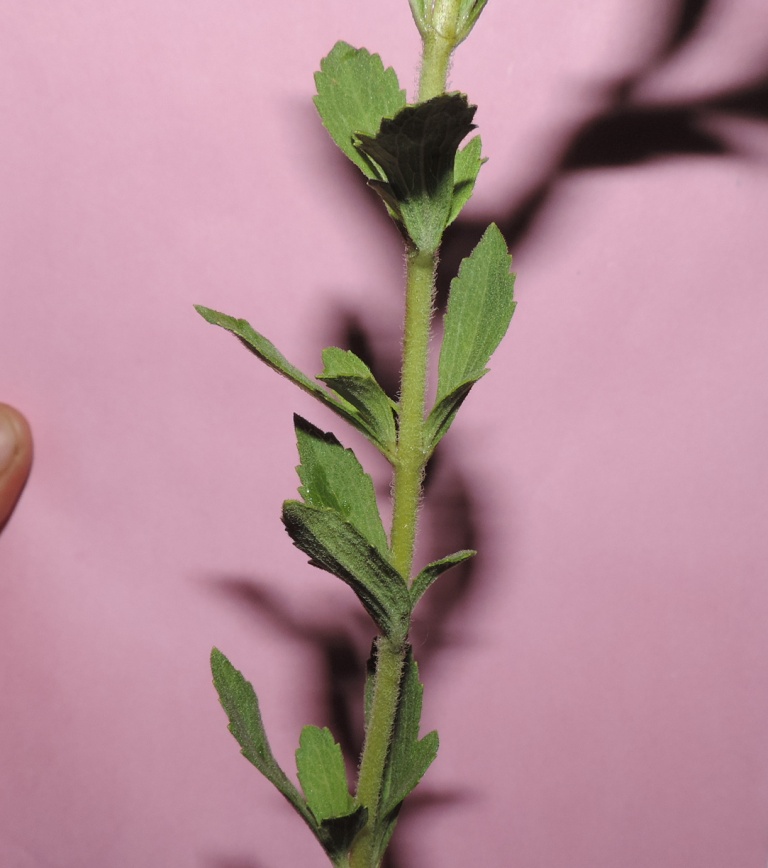 Need id assistance : 4 posts by 3 authors. Attachments (3)
I need id assistance of following images. Is it belong to Stevia? if ok then which species?
---
It could be Stevia ovata?
This is a native to tropical America, from the mountains of Texas south to the mountains of Mexico, Ecuador and Peru.
This was naturalized in may places in outer Himalayan region of India.

---
Where was the picture taken ?  Was it cultivated or wild ?
---
efi page on Stevia ovata 
---
I guess Stevia rebaudiana (Bertoni) Bertoni is cultivated in India !
---
.
---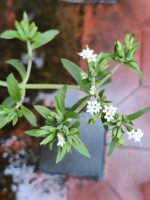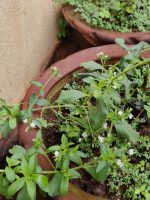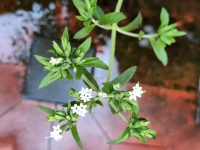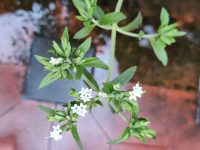 Swamy/New series/ID/87 – ID of Stevia species.: 4 images.
I am forwarding herewith a few photos of  Stevia photographed in my garden. I was trying to get the Stevia species for the last one year.  Finally one of my friends here spared me one sapling. i multiplied into several and it is in flowering now. Please ID the species.
---
Stevia rebaudiana. I am using the leaves as a substitute for sugar. Leaves 400 to 500 times sweeter than common sugar.
---
Yes appears close to images at https://efloraofindia.com/species/a—l/ar/asteraceae/asteroideae/eupatorieae/stevia/stevia-rebaudiana
---
You're right
---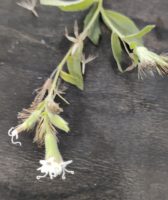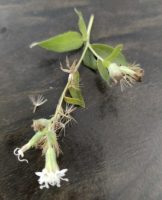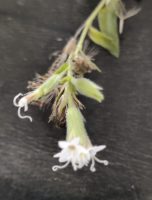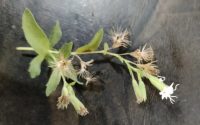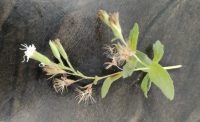 Forwarding herewith a few more photographs of the flowers closeup) and dried fruits.
5 images.
---
---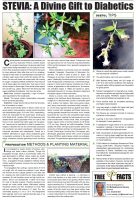 Swamy – Article on Stevia in Star of Mysore: 1 attachment.
Hope this would be helpful to a few members,
---
The problem with Stevia is that the crude extract has a number of different glycosides many of which have a bitter aftertaste.
Only one of them called Rebaudioside A is considered acceptable. So to make use of Stevia there must be factories that can isolate Rebaudioside A from the plant. It is not something which you can grow and use all by yourself unless you don't mind the bitter taste. 
However it can be a valuable cash crop for cultivators.
---
References: