VIG-nuh — named for Prof. Dominico Vigna, 17th century Italian botanist
vek-see-LAH-tuh — from Latin vexillum – a standard or flag
Common name: Zombi pea, Wild Mung, Wild cowpea • Hindi: जंगली मूंग Janglee Mung, Suryaparni, Machali • Marathi: Halunda • Malayalam: Kattupayar • Sanskrit: मुद्गपर्णी Mudgaparni
Chinese: ye jiang dou • English: wild cowpea, wild mung, wild mung bean, zombi pea • French: pois poison, pois zombi • Japanese: fuji sasage • Lao: thwàx phi • Madagascar: Tokambahatsy, Tsiroko • Marathi: हळुंदा Halunda • Sinhalese: Wal-lima • Vietnamese: qua • and, other: aka sasage, bejuco marrullero, chorreque
Native: throughout tropics & subtropics; also cultivated
India (N) ; Andhra Pradesh ; Arunachal Pradesh; Assam ; Bihar; Dadra-Nagar-Haveli; Delhi ; Goa ; Gujarat ; Haryana ; Himachal Pradesh ; Jammu-Kashmir ; Karnataka; Kerala ; Madhaya Pradesh ; Maharashtra; Manipur ; Meghalaya ; Nagaland ; Orissa; Pondicherry ; Punjab ; Rajasthan ; Sikkim ; Tamil Nadu ; Tripura ; Uttar Pradesh ; West Bengal & other countries as per ILDIS;
Zombi pea is a fairly strong twiner, stems usually clothed with spreading silky hairs. It resembles a plant somewhere between a Southern pea and a mung bean. The long trailing vines have narrow pointed bean-like leaves. Pods and seeds resemble mung beans, and the roots are nodulated. Flowers pink or purplish, turning yellow, pea-like, 2.5 cm long.
---
– Attaching the use of Vigna vexillata in the world scenario,
---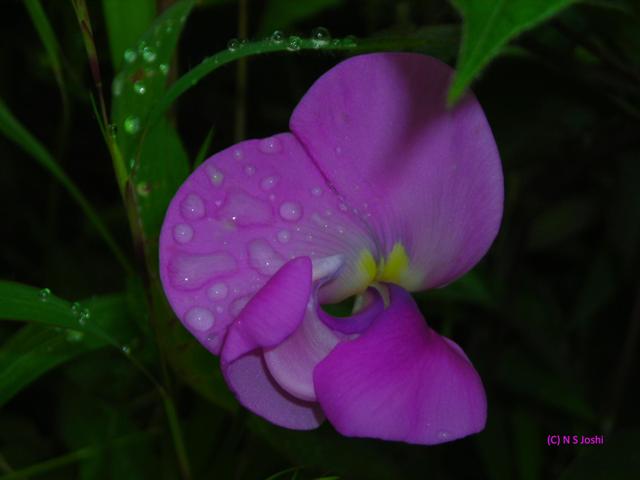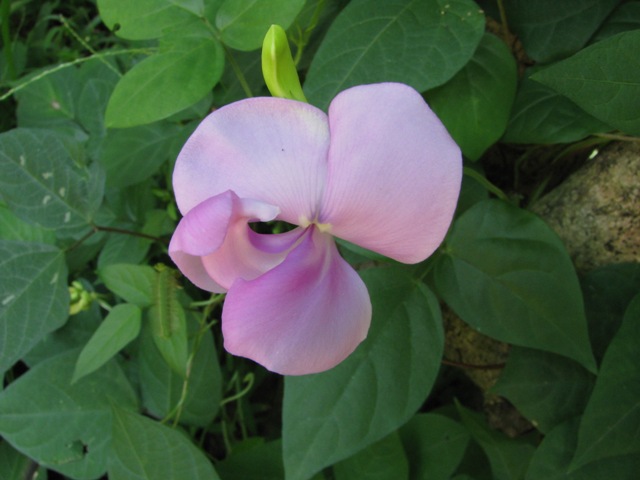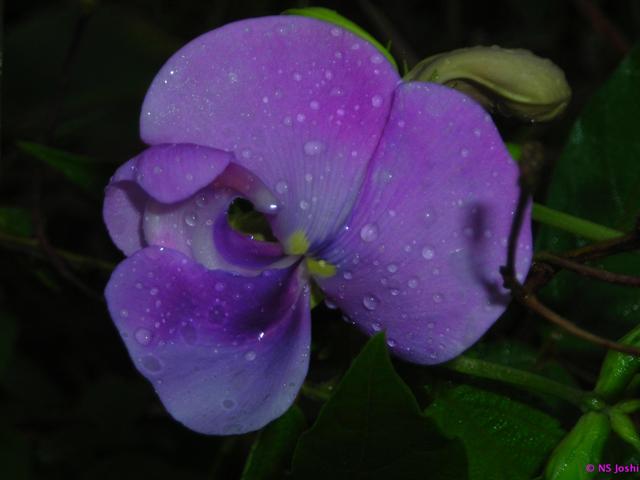 Fabaceae-Faboideae (Papilionaceae) Week:Vigna vexilata: flowers of Vigna vexilata– Indian sweet pea (Halunda in Marathi)
---
---
---
KAS Week DS_021012_03 Vigna vexillata:  A trailing vine – Jungli Mug from KAS 22nd Sep 2012.
---
---
KAS Week::(Vigna vexillata 09/10/2012-NJ): Vigna vexillata – Zombie Pea (Halunda – Marathi)
---
The wings and keel petals in this group are twisted to the left. If the right wing petal is straightened to the right, the bundle of stamens is exserted in a circular movement out of keel petals. This gives an interesting name in marathi as 'Hattichi Sond' (Elephant's Trunk).
---
---
Kas week:: PKA34:: Vigna vexillata: Vigna vexillata (Family: Fabaceae),
---
References: