Pterospermum xylocarpum
 (Gaertn.) Santapau & Wagh in Bull. Bot. Surv. India 5: 108. 1963.
Velago xylocarpa
Gaertn., Fruct. Sem. Pl. 2: 245, t. 133. f. 2. 1791.
Pterospermum suberifolium
Willd., Sp. Pl. 3: 728. 1800.
Pterospermum heyneanum
Wallich ex Wight & Arn. as per
BSI Flora of India
;
India: West Bengal, Orissa, Andhra Pradesh, Maharashtra, Karnataka and Tamil Nadu

as per

BSI Flora of India

;


.
For Pterospermum xylocarpum (Gaertn.) Santapau & Wagh, 
BSI Flora of India
 (1993) say Capsules 5 – 7.5 x 2 – 3.6 cm, oblong to pyriform, narrowed at both ends, obtusely 5-angled, rusty stellate-tomentose, while
An Excursion Flora of Central Tamilnadu, India
By K. M. Matthew (1995) says pyriform, acutely angled, rusty.
,
Small evergreen tree, leaves about 10 cm, white tomentose beneath, obliquely rounded at base. Flowers solitary, axillary on stout peduncle; bracts 3, entire. Flowers 3-5 cm, fragrant; calyx tomentose. Native to Karnataka, planted else where.
.
---
ID Please : 6 posts by 3 authors. Attachments (4) Id Please A medium sized tree
… some species of Pterospermum.
---
Pterospermum species in eFloraofindia (with details/ keys from published papers/ regional floras/ FRLHT/ FOI/ Biotik/ efloras/ books etc., where ever available) 
---
Seems to be Pterospermum suberifolium.
---
efi page on Pterospermum canescens (syn: Pterospermum suberifolium(L.) Lam.);
---
To me these images look similar to the one identified by you as Pterospermum reticulatum in another thread.
Pl. have a look & kindly confirm or otherwise.
---
for Pterospermum reticulatum the stipules should be lacinate- here it is not found; the bracteoles are lso similar to that of P.xylocarpum not like P.reticulatum
---
It is Pterospermum xylocarpum (Gaertn.) Santapau & Wagh, of Malvaceae; it is very common in Eastern ghats. Attachments (1)
---
---
---
---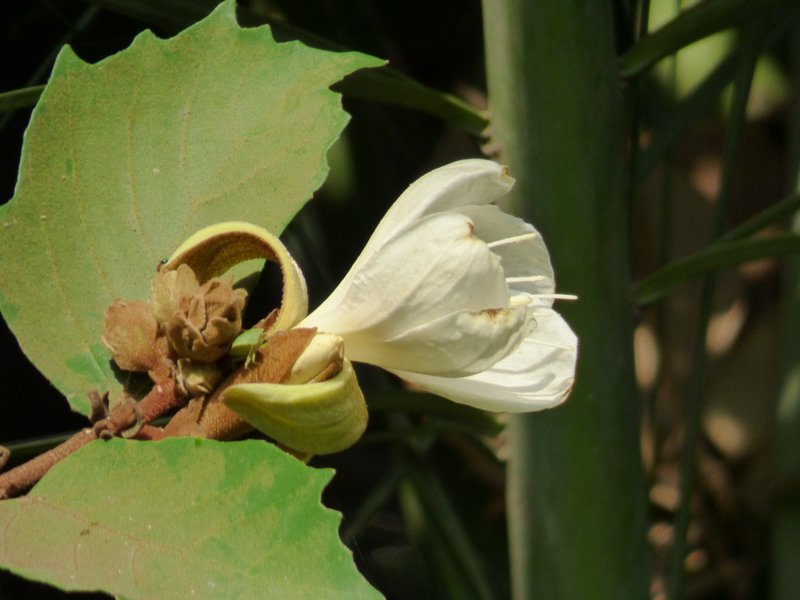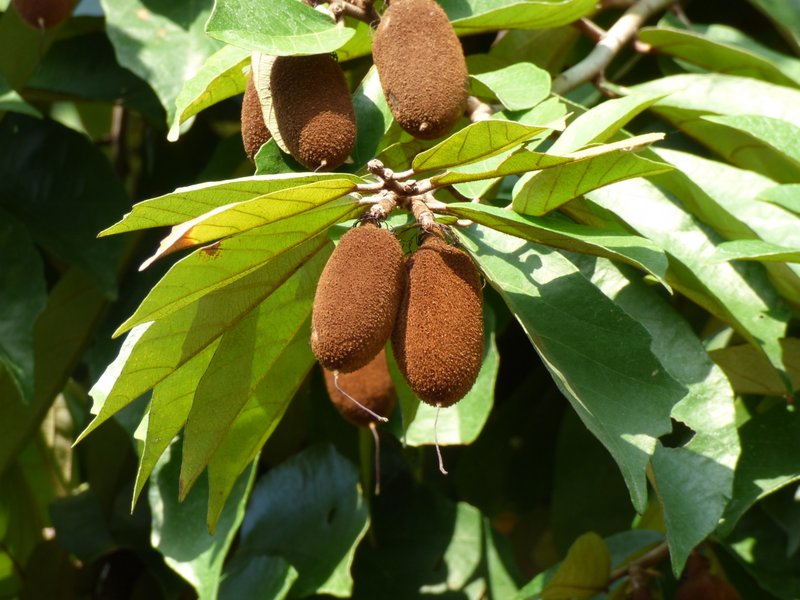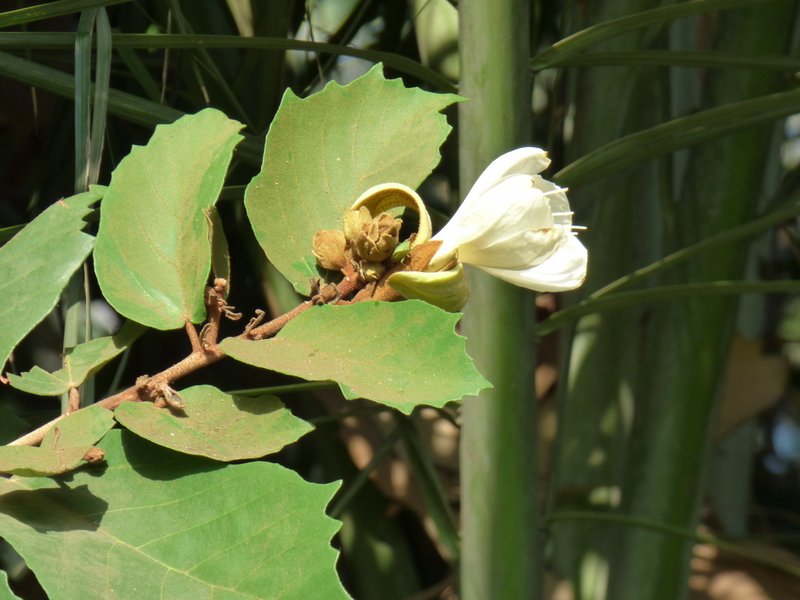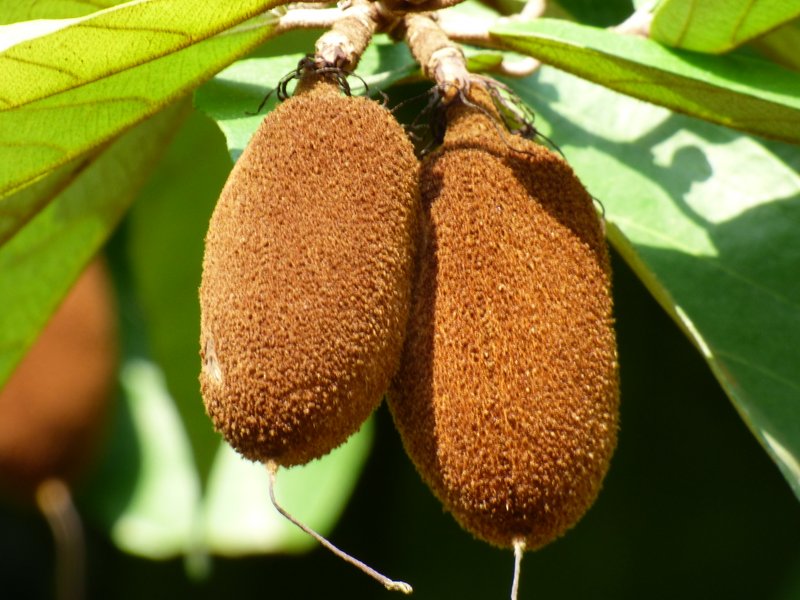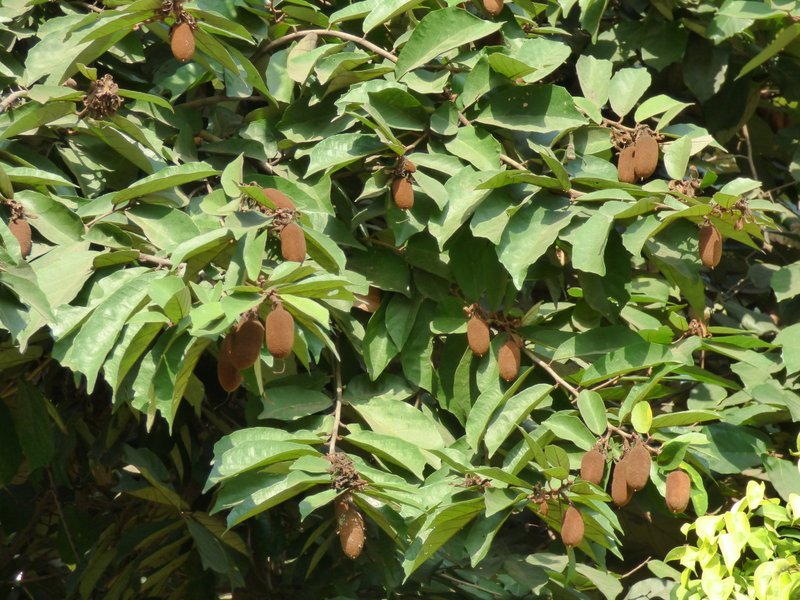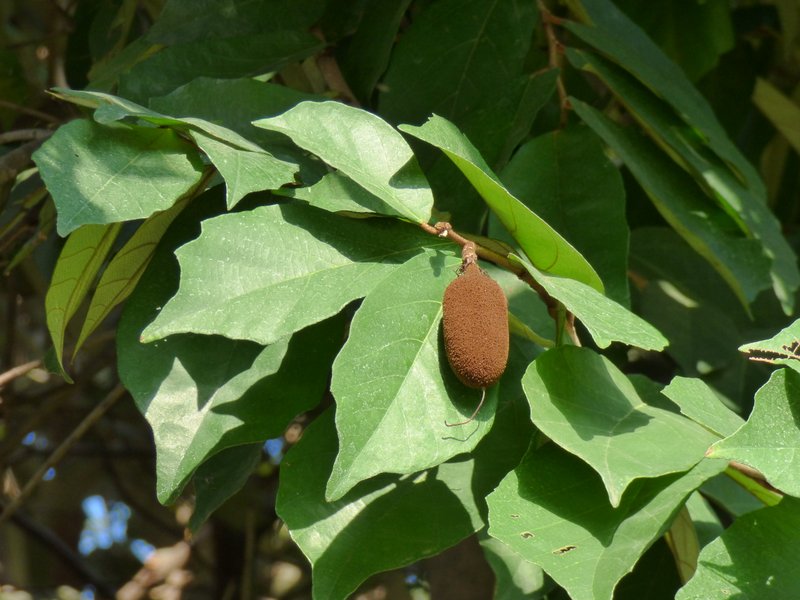 Pterospermum suberifolium : Mumbai : 20AUG15 : AK-40 : 40/40
: 2 posts by 2 authors. Attachments
(6)
This was shown in a cultivated garden in Mumbai during Tree Appreciation Walk on 23/2/2014.
---
Interesting and beautiful post. Never seen the tree.
---
To me last two images look different from others.
---
I will go with …, after topsy turvy of seeing all the images of these species along with confusing and over lapping keys in different floras and getting them corrected with the help of …
---
Which Species should I take this as? I'm getting confused.
---
Pterospermum xylocarpum only as identified by …
Found
in Auroville

Botanical Garden

, Tamilnadu
---
A young sapling of a tree.
Seen in a cultivated garden
in Nasik.
Pterospermum Species?
---
Since leaves variable in size and shape this should be Pterospermum xylocarpum (Gaertn.) Santapau & Wagh or = Velaga xylocarpa Gaertn.
---
References: