Location Kalatope, Chamba
Altitude 2100 mts
Habit shrub
Habitat wild
Height 2 mts
---
I think we saw similar shrub without flowers in Morni hills
---
Does the size of the fruit help in any way sir…??
---
Interesting plant with five fused carpels, fimbriate stigmas, free five (?) petals and sepals. fruit appears to be fleshy. Any guesses about the family for further progress?
---
it is Coriaria nepalensis Wall.  Family Coriariaceae
---
That seems to be the right answer!
Infact, this shrub is called Masuri Berry, and according to one view, Mussoorie town got its name from the abundance of this shrub.
---
Frankly never knew this plant. Have visited Mussoorie number of times but then I neither had a Digital camera, nor was the member of indiantreepix.
---
Coriaria nepalensis from me too! Have collected this from Arunachal Pradesh also.
---
---
---
Please check for Coriaria nepalensis (Coriariaceae).
---
Family: Coriariaceae
Date: 24th May 2015
Place: Renuka Ji-Haripurdhar Route, Himachal Pradesh
Habit: Shrub
---
---
This one is new to me. I do not want to hazard a guess. Please advise.
Above Mcleodganj, Dharamshala, HP
This is Coriaria nepalensis ….!!!
---
Very nice clicks of various flowers. Thanks for bringing a treat of life like images of various flowers to us, along with detailed info.
I wonder how I could not meet you when I was in Himachal for so long (I belong to HP Cadre). It would have been really educative experience to explore wilderness with you.. May some time in future!! Kindly drop in for a chat whenever you are at Dehradun.
PS: This invitation is to other members of the groups also.
The plant in this mail is
Coriaria nepalensis
.
---
Thank you … It would have been a pleasure meeting you in Dharamshala. Had I known you before it would have helped me tremendously in learning my local flora faster. I look forward to meeting you one day. If you ever come this side for work or leisure, please let me know.
---
Beautiful photographs of Coriaria nepalensis (Masuri Berry), ….
Attaching photographs of flowers for the respected members. Attachments (2)
---
learnt something new. parallel veins in leaves and tiny six sectioned fruits. new name to me: Coriaria nepalensis
---
Then I am happier to have shared it … Most fruits though are in five sections on my sample.
---
yes you are right … they are indeed five sectioned. ha ha had to go back to kindergarten
---
---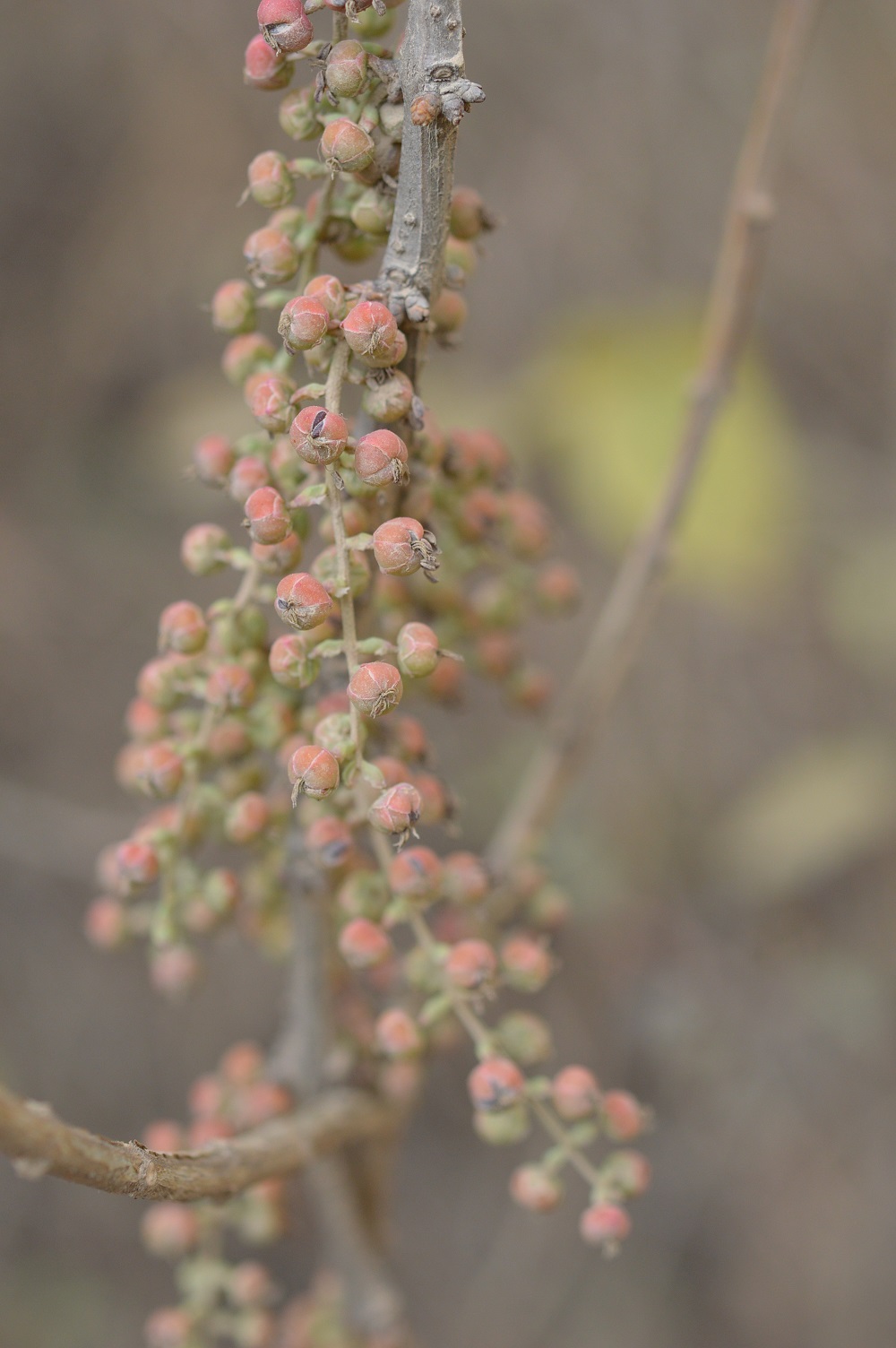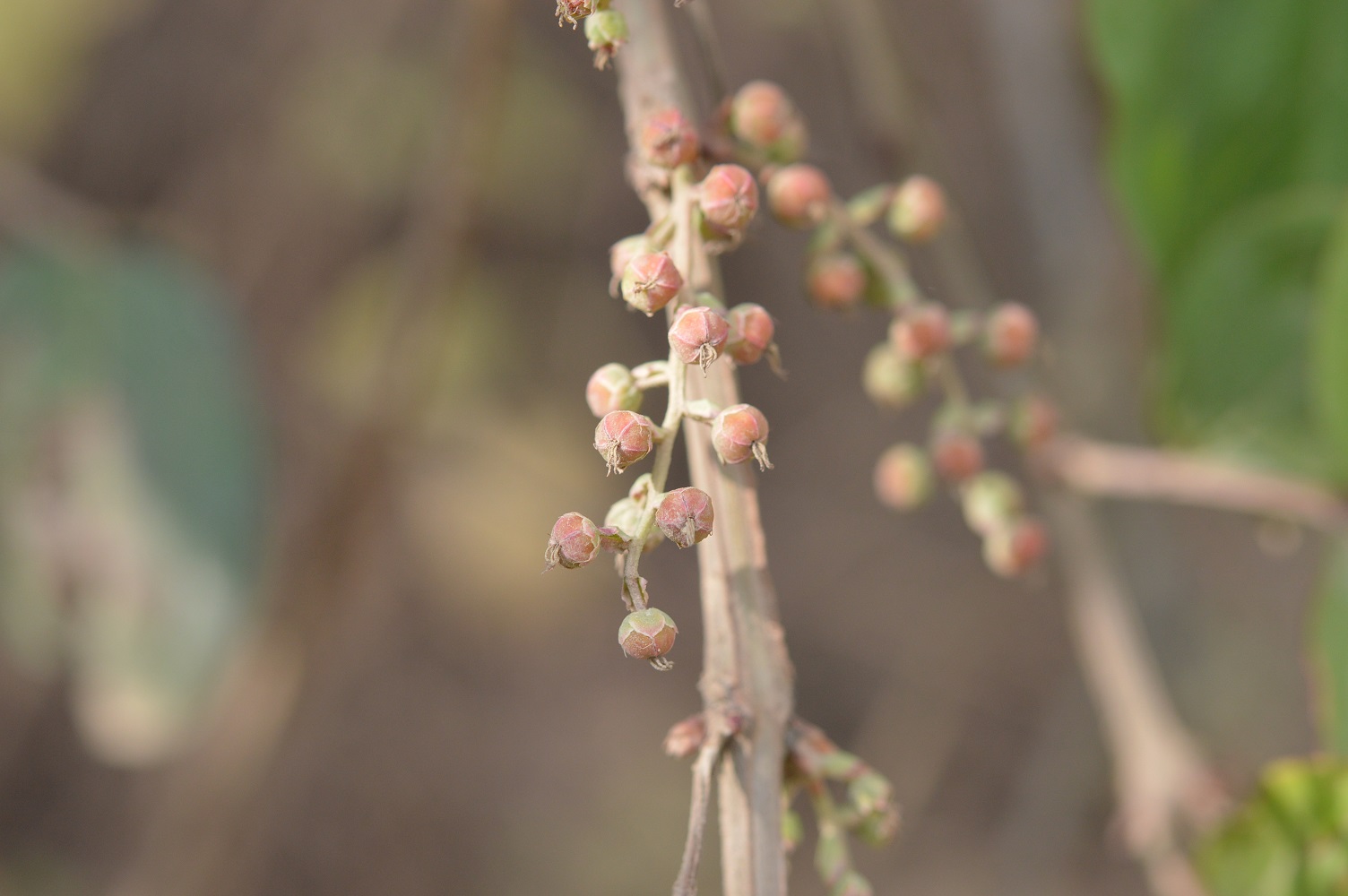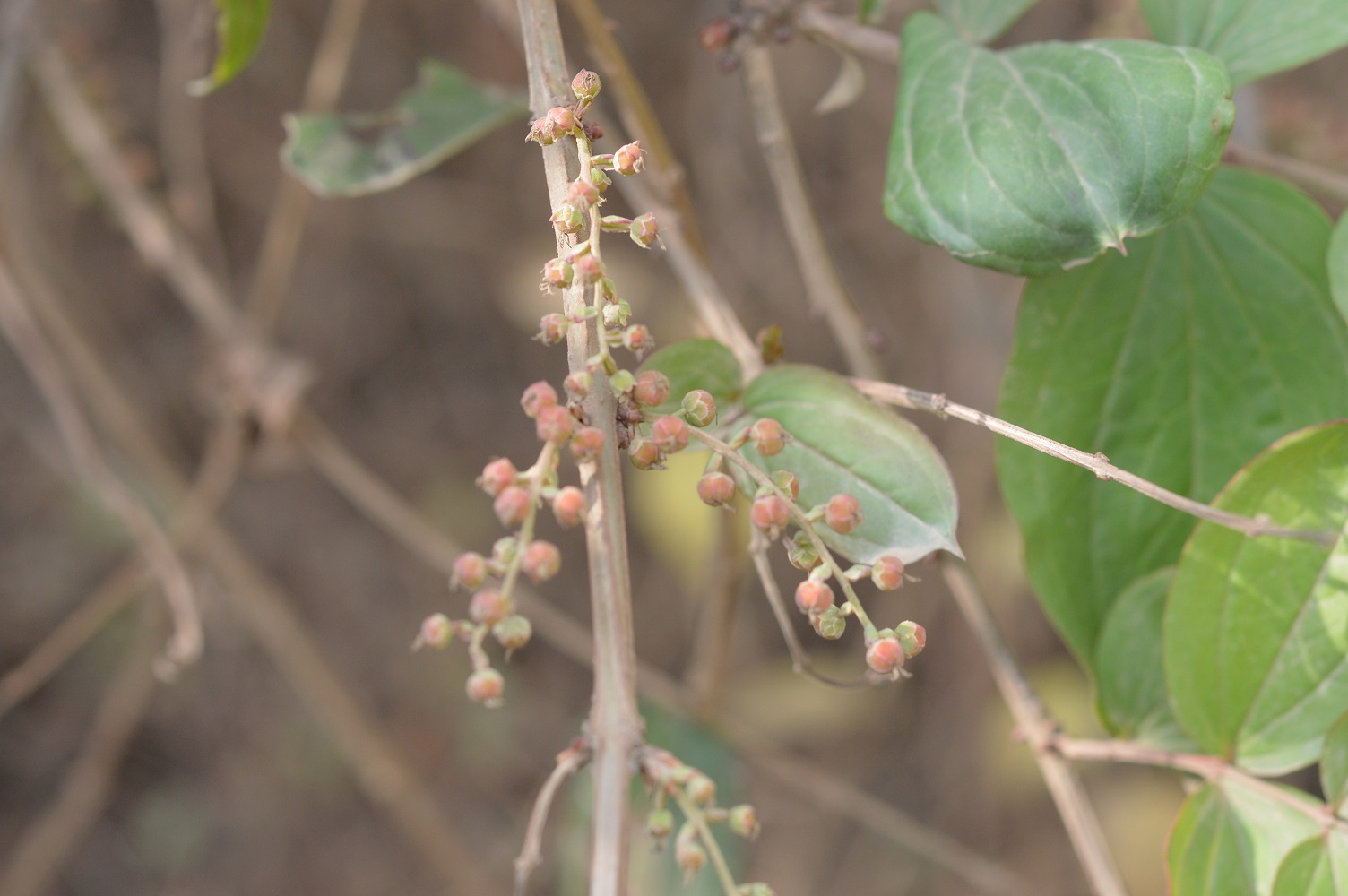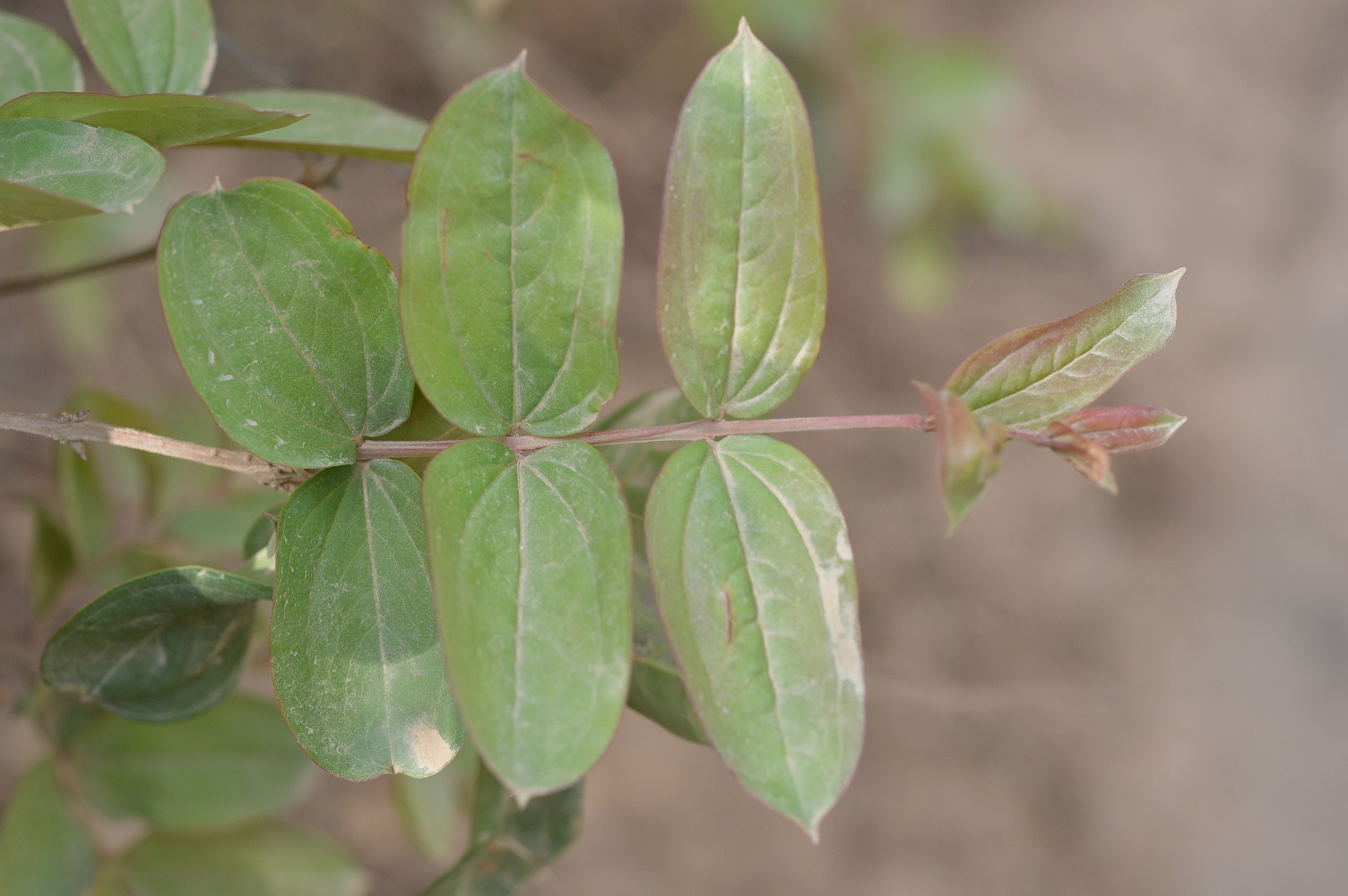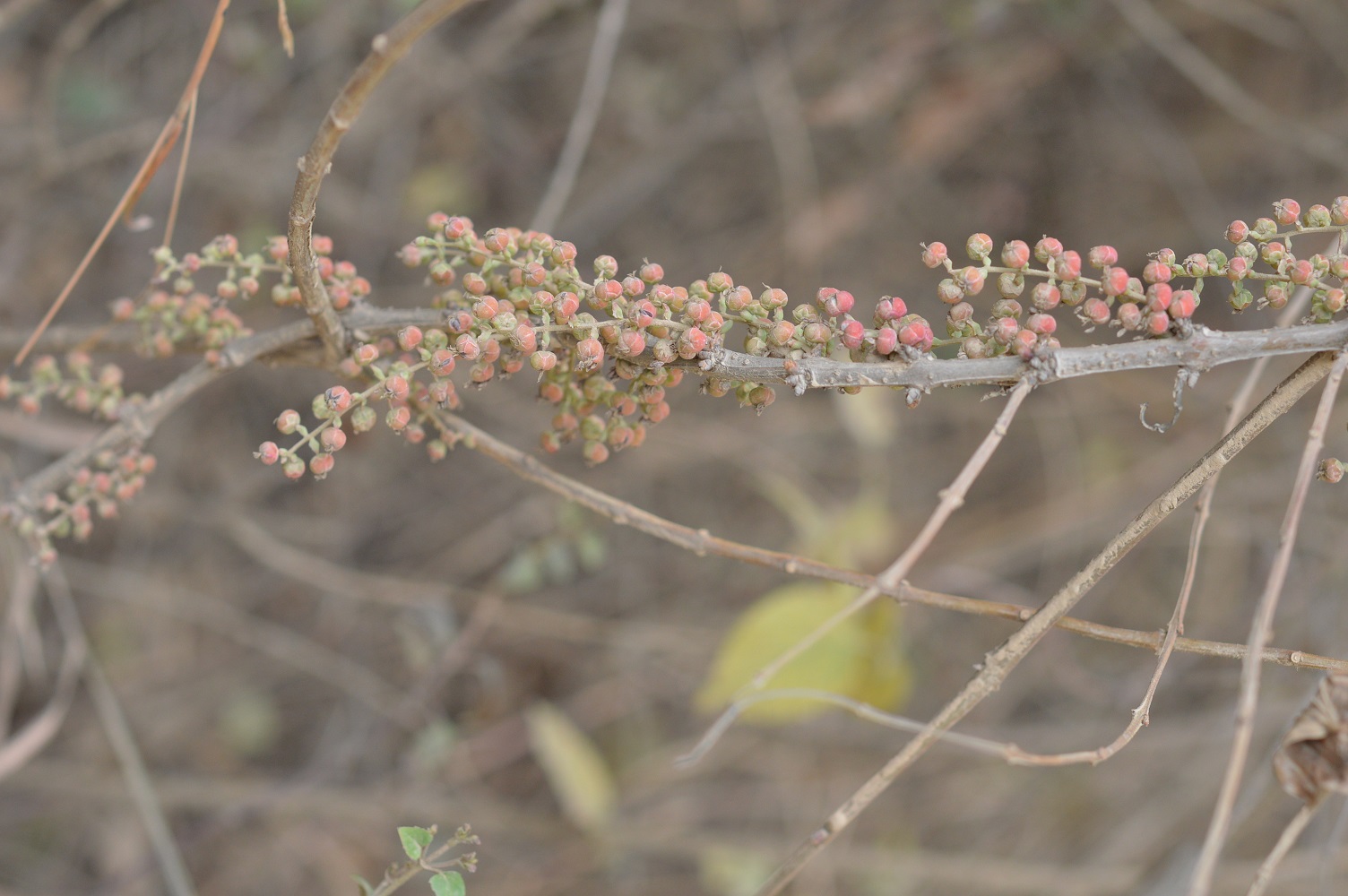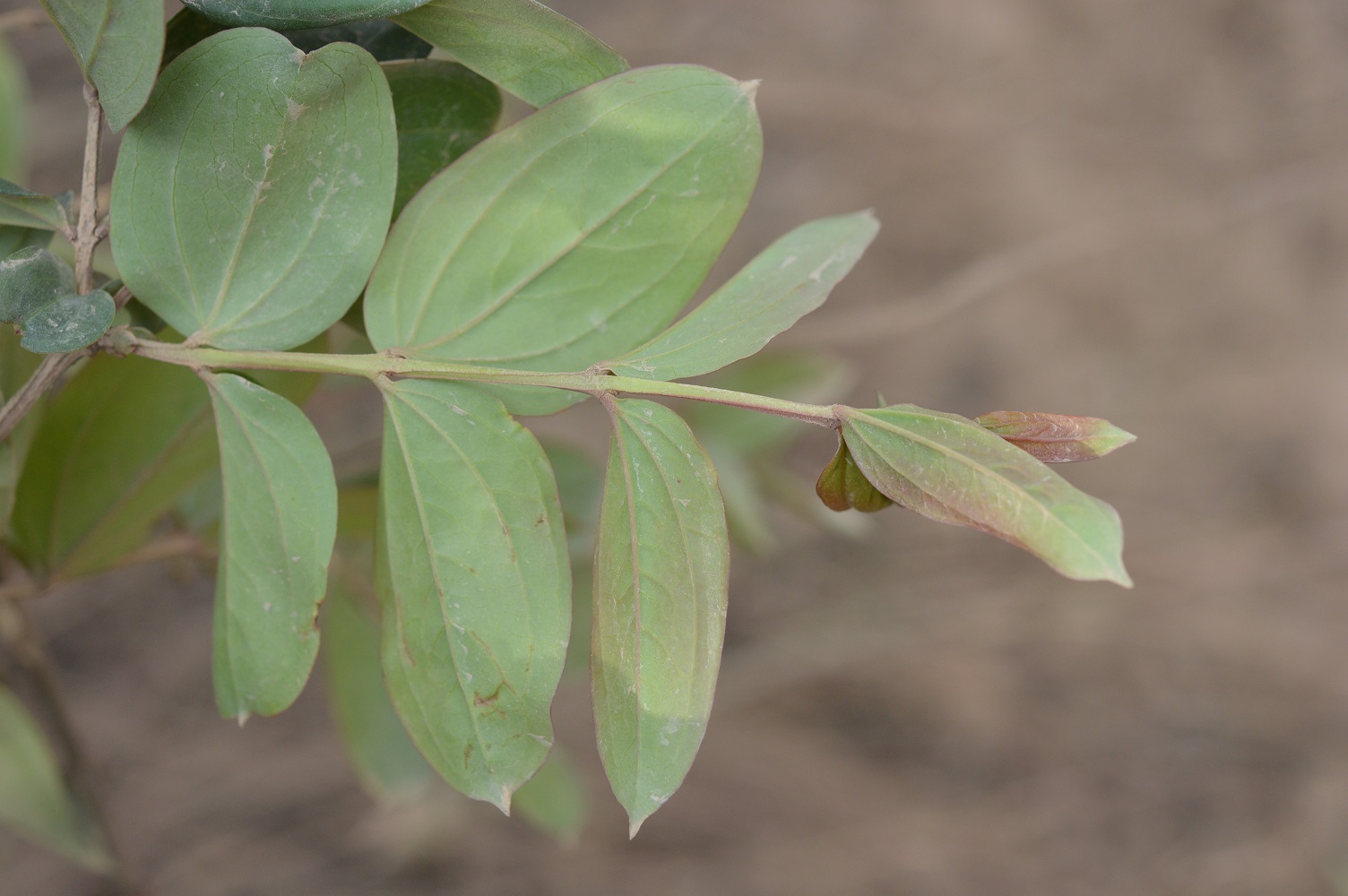 SK442 20 MAR-2017:ID : 5 posts by 3 authors. Attachments (9)
Location : Pharpingl, Nepal
---
Any Euphorbiaceae member ?
---
Coriaria nepalensis (Coriariaceae).
---
Thank you for ID. Coriaria nepalensis Wall. (accepted name)
Nepali Names : मछाइनो Machhaaino / मछिनो Machhino / भोजिन्सी Bhojinsee
---
Location:  Godawari, Nepal  
---
Nepali Names : मछाइनो Machhaaino / मछिनो Machhino / भोजिन्सी Bhojinsee
---
.
---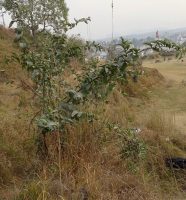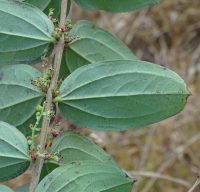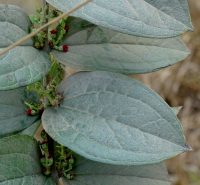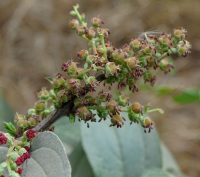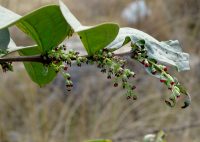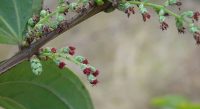 Coriaria napalensis Wall.,: 6 very high res. images.
Location: Chobhar, Kathmandu, Nepal
Elevation: 1500 m.

Habitat: Wild
---
---
---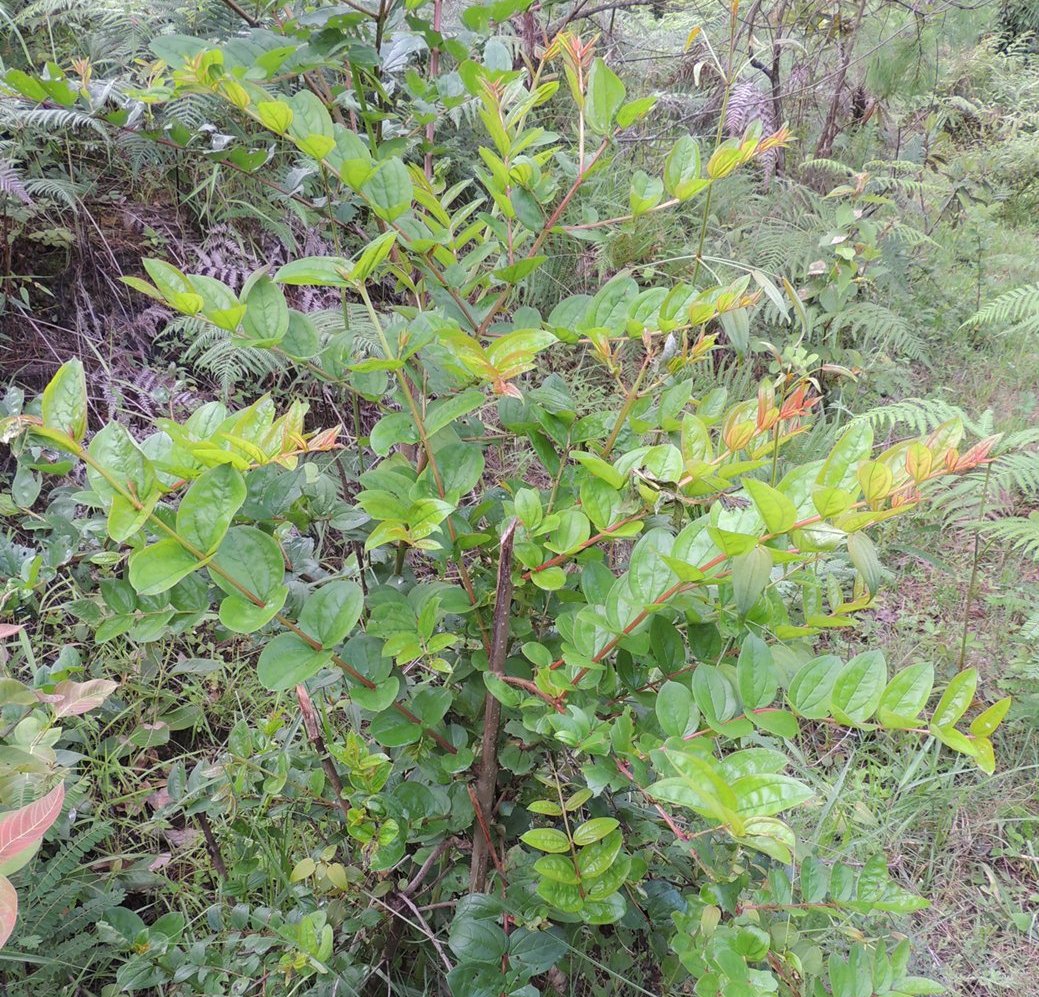 ---
Coriaria nepalensis Wall.
---
As per publication (BIODIVERSITY IN ERI SILKWORM SAMIA RICINI (DONOVAN) GENETIC RESOURCES AND ITS CONSERVATION- Journal of Aquatic Biology and Fisheries Vol. 2/2014/ pp. 817 to 824- Velayudhan, K*., Balachandran, N., RadhaKrishnan, S., Singh, B.K. and Jayaprakash, P.), Ailanthus are food plants of S. Canningi. Hutton. (1861:63) reporte Coriaria nepalensis, a shrub found in Northern India as one of its food plants.
As per another publication (LIST OF HOST PLANTS OF MOTHS), Coriaria nepalensis is the host plant of Samia cynthia.
---
Is ID Ok ?
---
Yes, appears to be.
---
References: