---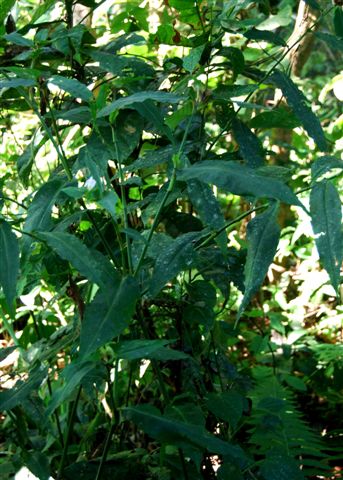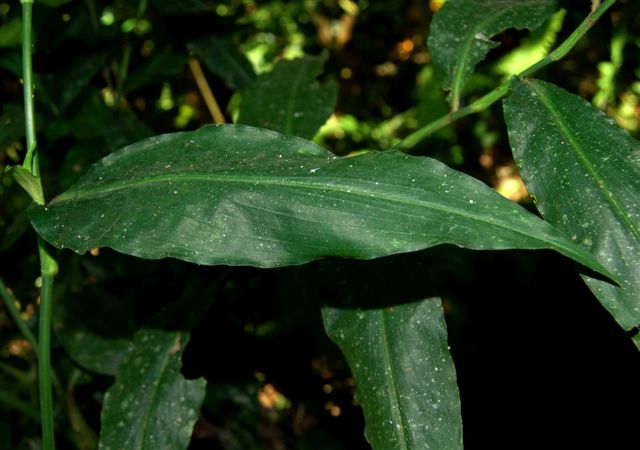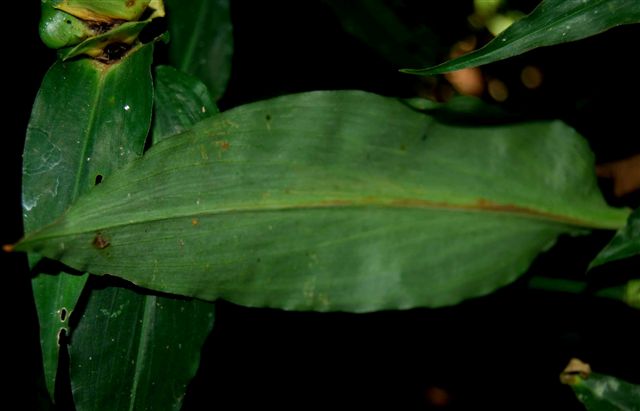 Commelnaceae sp for ID: I have photographed this Commelinaceae member at Western Assam. Plz
help me to identify this sp.
Date/Time- 07/11/2010- 10:45 AM
Location- Place, Altitude, GPS-  Kokrajhar, Assam, Alt 90m
Habitat- Garden/ Urban/ Wild/ Type- Wild Type
Plant Habit- Tree/ Shrub/ Climber/ Herb-
Herb (growing in the open deciduous habitat)
Plant Height/Length-
60-75 cm (Tallest of all commelinaceae I have ever seen in the area)
Leaves Type/ Shape/ Size- 9-15.5-2.5-4.5cm
Inflorescence Type/ Size- Twin in head 0.8-1.8 cm
Flowers Size/ Colour/ Calyx/ Bracts- White
I have seen 4 pairs of flowers in this single plant. Very scarcely distributed. SL No 071110 ef 001
---
-This species is very close to Commelina kurzii but can't confirm without capsule and seed
---
I guess Commelina paludosa Blume.
---
Agree with …, but I feel we need to confirm which is only possible with the capsule and seeds.
---
.
---
Flora picture of the Year 2010 commelina from UK VOF
: this photo of mine a flora picture of  the year2010 has nothing to do with photography of flower  but it is more related to the sigihting of
commelina
in Uttarakhand.        When I began my nature trails with BNHS, this was the first flower which made me very curious  because of its beauty and excelleent photgraphy being tiny; there was an insertion in one of the calendar of BNHS, I don't
remember the year, this is only for your information please.
then after Many a time I saw this flower  but was most delighted when I saw it at Uttarankhand In August, 2010 during trek to Valley of Flowers with my trekmates;
This one is taken during my return journey from Ghangaria to Govindghat on 24th August, 2010.
    Would appreciate the ID, 
---
This could be Commelina paludosa Blume
.., Please validate
---
May be you are right … This is very near to Commelina paludosa but I don't why it look likes Commelina kurzii for me. Only capsule and seed morphology can provide us proper identity of this species.
---
Thanks for this feed back, I found these two pdf files, but unable to compare, sharing for your ready ref. at your own discretion please, Courtsey: google search engine:
http://flora.huh.harvard.edu/china/PDF/PDF24/commelina.pdf  – china
www.nepjol.info/index.php/ECO/article/download/3468/3003 – nepal, apdf
file page
33-34 with habit sketch
---
---
I think it is some 
Commelina
species.
Sonepat, Haryana
, 
on the wet soil in the vicinity of a water channel.
---
It is often difficult to ID Commelina's without spathe and flower. Looking at habit and locality: I guess, Commelina paludosa.
---
.
---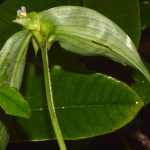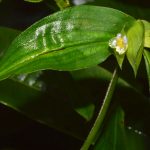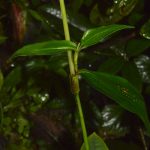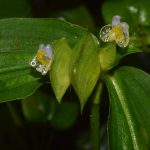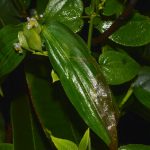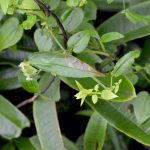 SK 3324 25 January 2022: 6 very high res. images.
Location: Dailekh, West Nepal
Altitude: 2230 m.
Date: 12 August 2021
Habit : Wild
Commelina .. ??
---
What are the listed species from the area?
---
Commelina paludosa only in the book burn there seems to be many species found there !
---
Interesting to see the capsule and seeds, … We have come across one unique population here in mainland India, we identified it as Commelina erecta.
Eastern, northeastern India, Nepal, Bhutan and Bangladesh have more such elements with solitary to aggregate spathes, blue to mauve, lilac flowers, muricate to smooth capsules and smooth seeds. All these are mingled between C. plaudosa, C. kurzii, C. maculata, C. undulata, C. ensifolia, C. obliqua. I have tried to resolve the complex at some limit, but need more observations on the collections from the entire Indian sub-continent.
---
Where to keep it for now, with or without (?) mark in our database?
---
Keeping it under Commelina paludosa ? for the time being.
---