---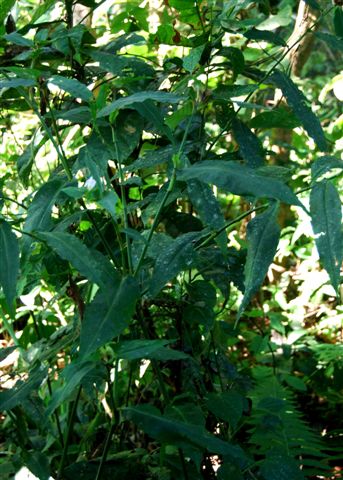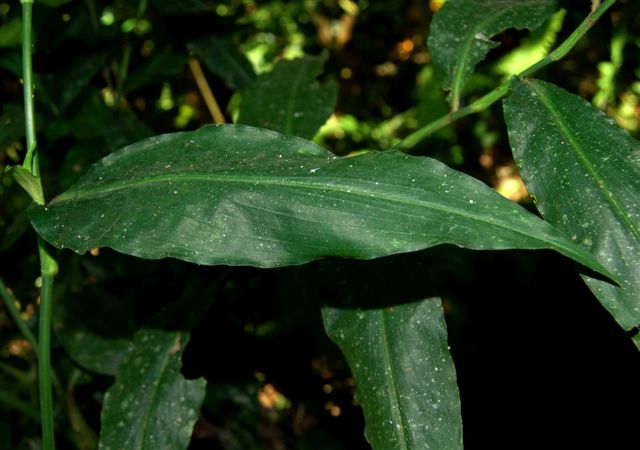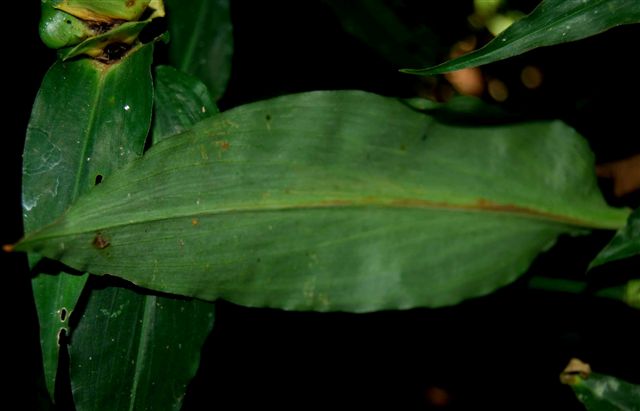 Commelnaceae sp for ID: I have photographed this Commelinaceae member at Western Assam. Plz
help me to identify this sp.
Date/Time- 07/11/2010- 10:45 AM
Location- Place, Altitude, GPS-  Kokrajhar, Assam, Alt 90m
Habitat- Garden/ Urban/ Wild/ Type- Wild Type
Plant Habit- Tree/ Shrub/ Climber/ Herb-
Herb (growing in the open deciduous habitat)
Plant Height/Length-
60-75 cm (Tallest of all commelinaceae I have ever seen in the area)
Leaves Type/ Shape/ Size- 9-15.5-2.5-4.5cm
Inflorescence Type/ Size- Twin in head 0.8-1.8 cm
Flowers Size/ Colour/ Calyx/ Bracts- White
I have seen 4 pairs of flowers in this single plant. Very scarcely distributed. SL No 071110 ef 001
---
-This species is very close to Commelina kurzii but can't confirm without capsule and seed
---
I guess Commelina paludosa Blume.
---
Agree with …, but I feel we need to confirm which is only possible with the capsule and seeds.
---
.
---
Flora picture of the Year 2010 commelina from UK VOF
: this photo of mine a flora picture of  the year2010 has nothing to do with photography of flower  but it is more related to the sigihting of
commelina
in Uttarakhand.        When I began my nature trails with BNHS, this was the first flower which made me very curious  because of its beauty and excelleent photgraphy being tiny; there was an insertion in one of the calendar of BNHS, I don't
remember the year, this is only for your information please.
then after Many a time I saw this flower  but was most delighted when I saw it at Uttarankhand In August, 2010 during trek to Valley of Flowers with my trekmates;
This one is taken during my return journey from Ghangaria to Govindghat on 24th August, 2010.
    Would appreciate the ID, 
---
This could be Commelina paludosa Blume
.., Please validate
---
May be you are right … This is very near to Commelina paludosa but I don't why it look likes Commelina kurzii for me. Only capsule and seed morphology can provide us proper identity of this species.
---
Thanks for this feed back, I found these two pdf files, but unable to compare, sharing for your ready ref. at your own discretion please, Courtsey: google search engine:
http://flora.huh.harvard.edu/china/PDF/PDF24/commelina.pdf  – china
www.nepjol.info/index.php/ECO/article/download/3468/3003 – nepal, apdf
file page
33-34 with habit sketch
---
---
I think it is some Commelina species.
Sonepat, Haryana, on the wet soil in the vicinity of a water channel.
---
It is often difficult to ID Commelina's without spathe and flower. Looking at habit and locality: I guess, Commelina paludosa.
---