Koenigia tortuosa (D.Don) T.M.Schust. & Reveal (syn: Aconogonon tortuosum (D. Don) Hara; Aconogonon tortuosum var. pubipetalum S.P. Hong; Aconogonon tortuosum var. tibetanum (Meisn.) S.P. Hong; Koenigia tortuosa var. pubipetala (S.P.Hong) T.M.Schust. &
Reveal; Pleuropteropyrum tortuosum (Don) A.H. Munshi & G.N. Javeid; Polygonum peregrinatoris Paulsen; Polygonum tataricum Wall. ex D. Don (ambiguous synonym); Polygonum tataricum Wall. ex Hook. fil. (ambiguous synonym); Polygonum tortuosum D. Don; Polygonum tortuosum var. tibetanum Meisn.) as per Catalogue of Life;


.


NE. & E. Afghanistan to Himalaya and Tibet:

Afghanistan,

East Himalaya, Nepal, Pakistan,

Tibet,

West Himalaya as per POWO;


.


Common name: Twisted Knotweed • 

Sanskrit

: Nyolo


.
---
flowers from ladakh, mm4 08062011
:
Some more flower photographs from the trip to
ladakh in july 2008.
Wondering
if this flower can identified.
This one was growing near sarchu
The first photograph is a detail from the second
---
Looks like some Polygonaceae. Probably Koenigia. Could u plz post a closeup of the leaf and inflorescence?
---
unfortunately this is the only photograph that i have
---
This is Aconogonon tortuosum var. tibetanum (Polygonaceae) frequently seen in glacial moraines in ladakh
---
---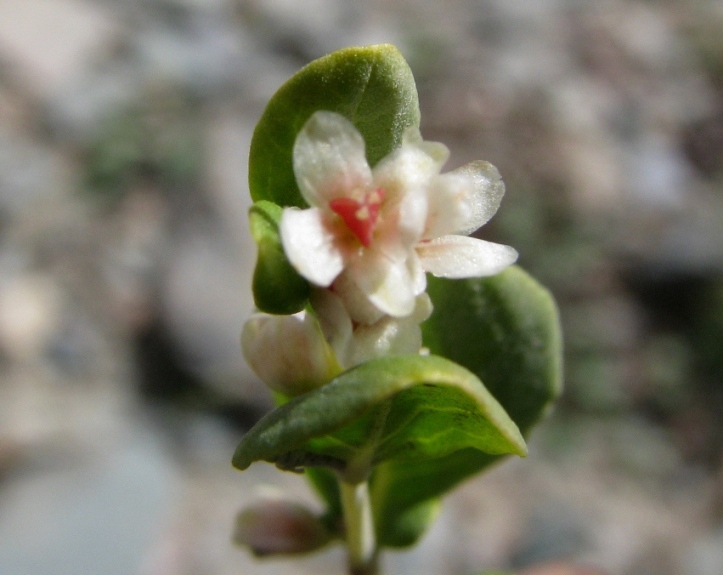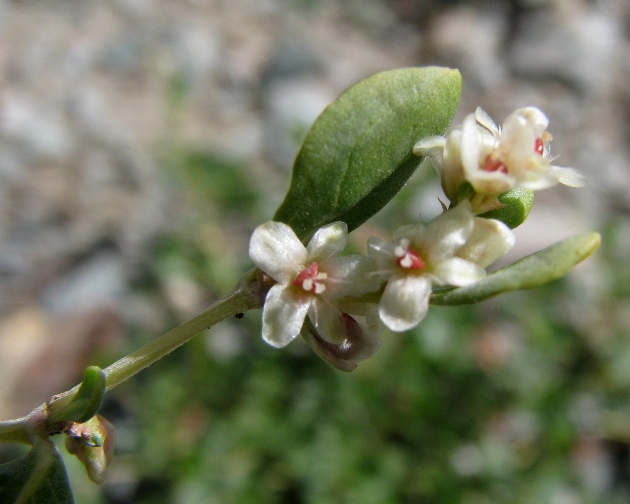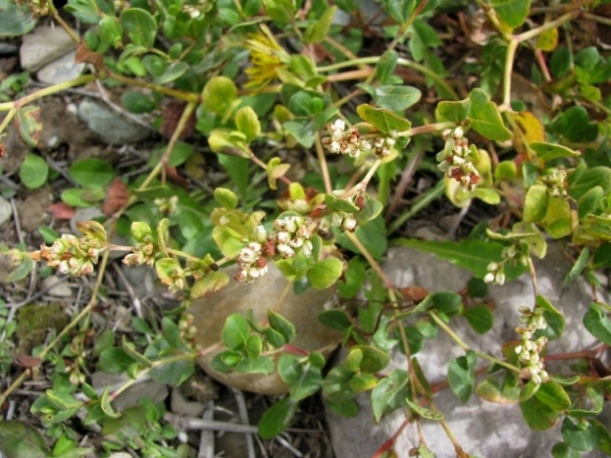 ID request-011011-PKA2
:
Seen this
herb
at "Zingzingbar" (few Kms away from Bara laccha la pass),
H.P. on Manali – Leh route

Altitude: Approx:
14000ft.
Could this be some Aconogonon sp.
Date/Time: 12-09-2011/ 11:00AM
Habitat: Wild
Plant habit: Herb,
Leaves: Leathery
---
Aconogonon tortuosum
---
Is it var. tibetanum?
---
Yes
---
---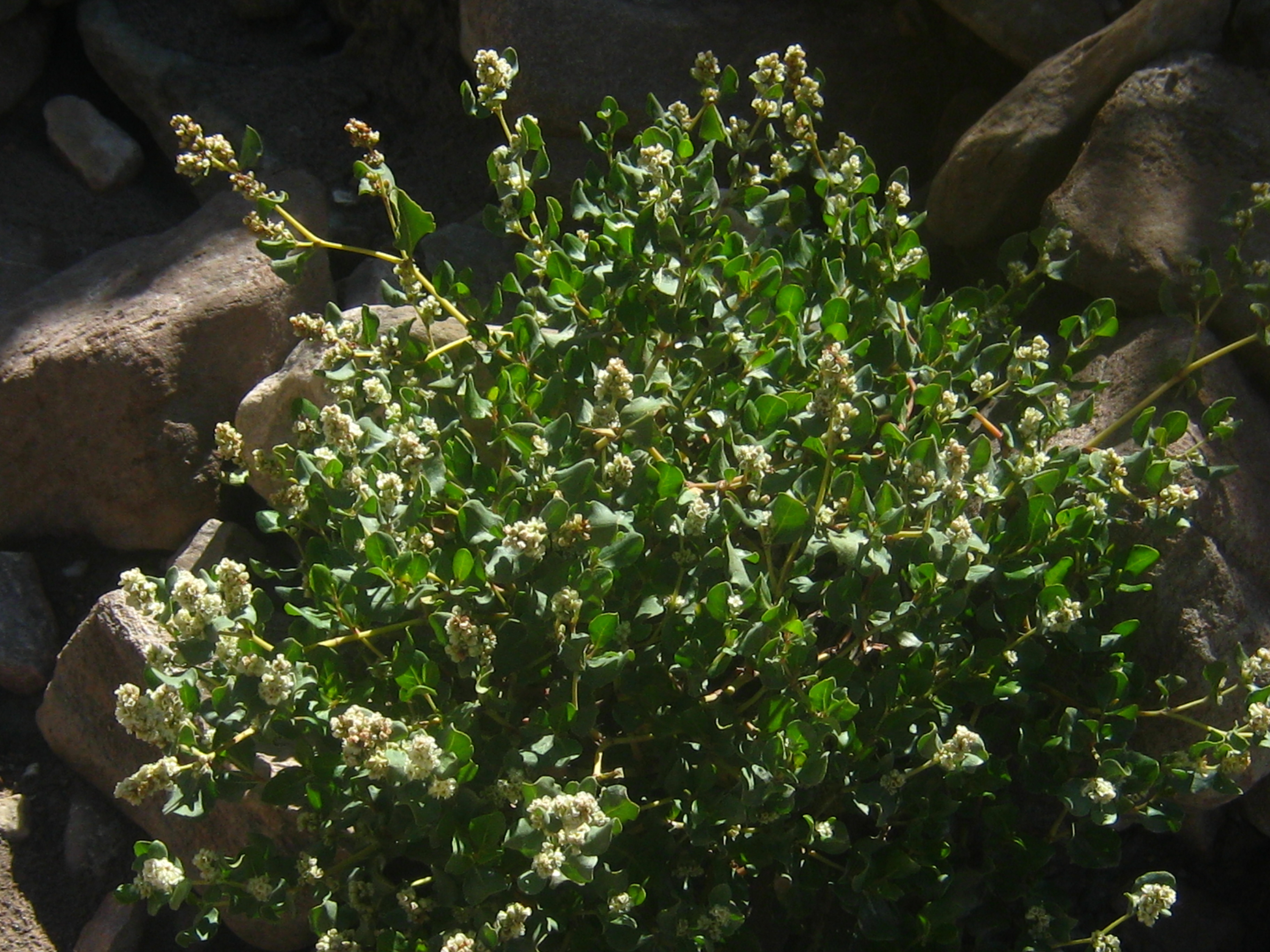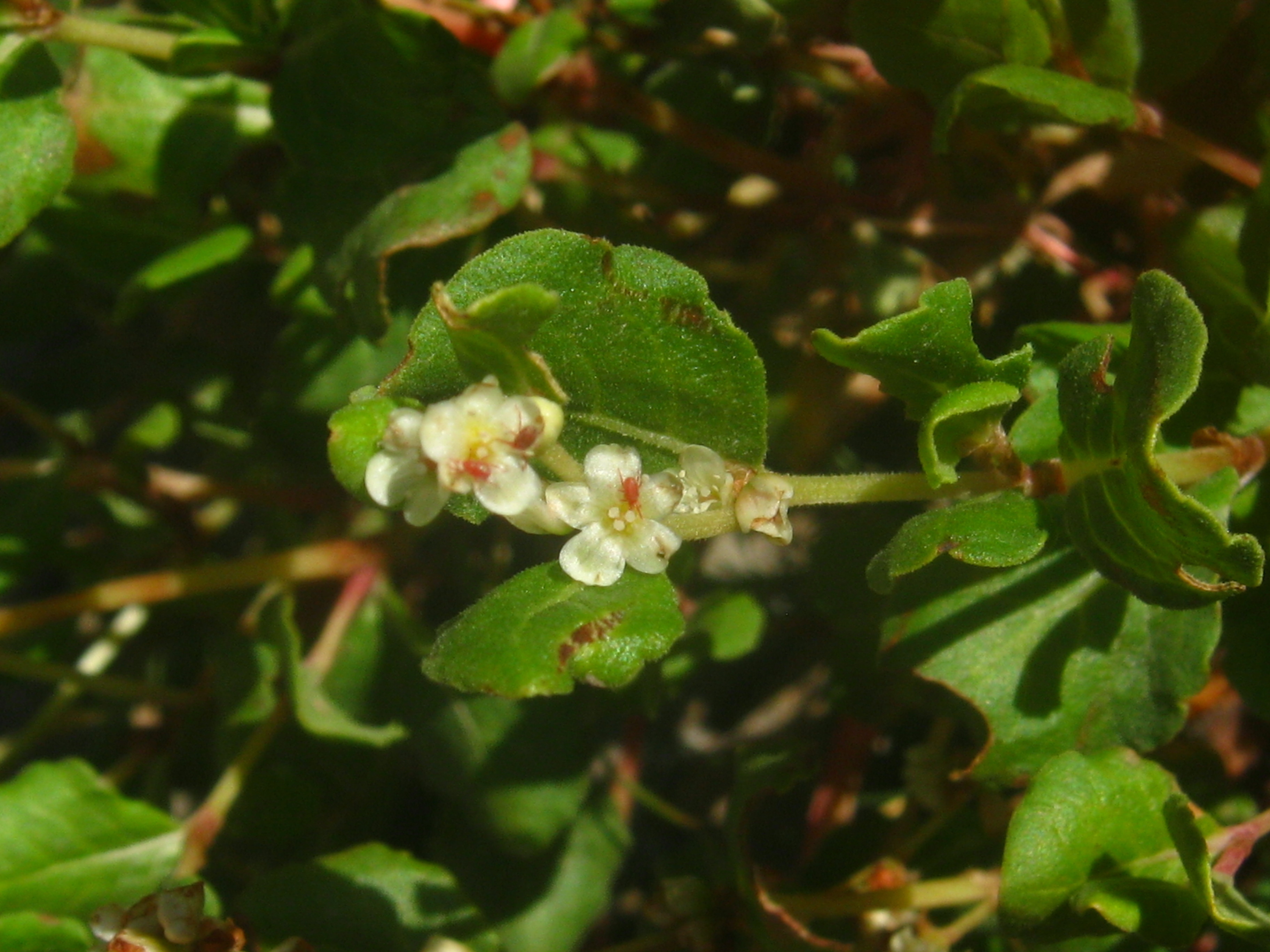 Aconogonum tortuosum from Baralacha La in Lahaul Spiti Distt of HP : 2 posts by 2 authors. Attachments (2- 1MB each).
Shot from Baralacha La at 42m.
---
Another nice photograph
---
---
Seen this herb at "Zingzingbar" (few Kms away from Bara laccha la pass), Himachal Pradesh on Manali – Leh route
Altitude: Approx: 14000ft.
Bot. name: Aconogonon tortuosum var. tibetanum
Family: Polygonaceae
Habitat: Wild
---
---
Ladakh flora 7- up 1
: 2 posts by 1 author.
Id pl-Plant of
Boraginaceae
? genus and sps pl. Plant of
Ladakh
.
---
A good close-up but not the Boraginaceae family.

Seems to be Polygonaceae, may be Aconogonum tortuosum (syn. Polygonum tortusoum) but it would help if you have any images of lower down the plant to send. This would help confirm the identification of this very variable shrub? It may be that someone else can immediately recognises I with confidence.

But, as I said for your Lindelofia post, please take and post more than just one photo per plant (several, covering close-ups of flowers and foliage plus habit and of habitat make areal difference; with the advent of good compact digital cameras this can now be done at no cost).  Sometimes a species is distinctive and can be recognised from a single image but not always (and not everyone do this reliably) also do give an altitude and approximate location each time.

Extra images and information provide extra clues.  I approach plant identification as detective work – the more clues and supporting evidence, the better – helping with the reliability and accuracy of naming.  They also reduce the time it takes to "track down" the family, genus or species – it can be very time-consuming attempting to identify a plant from only one or two general images and at times, impossible without such close-up shots of all the plant and location details to check that the species we think a plant is, makes sense from existing records.
---
---
---
When I saw the suggested genus for this, I was thinking, "Oh no!", I shall have to be "banging on" about how difficult Rhodiolas are to name but was relieved when it turned out this was not Rhodiola nor any member of the Crassulaceae family but Polygonaceae.
My first impressions are Aconogonum tortuosum– which 'Flowers of the Himalaya' say is found on stony slopes in Tibetan borderlands @ 3300-5600m from Afghanistan to Bhutan and Tibet – so this all fits. Stewart knew this as Polygonum tortuosum– a variable 'shrub' of the inner ranges but happy to hear of other suggestions.
---
Thanks, …, for the Id. I think matches with images of the same species at
References: