Common name: palm beachbells, Donkey Ears, Life Plant  
---
Images by Bhagyashri Ranade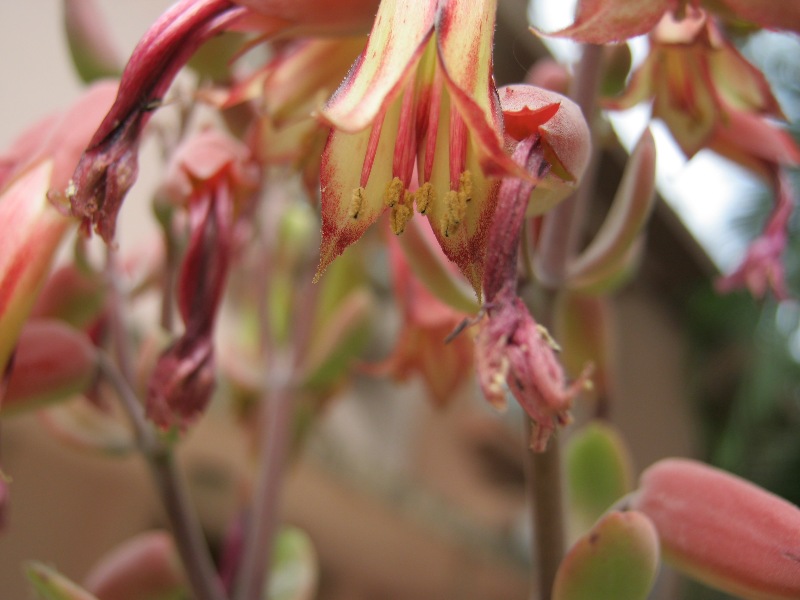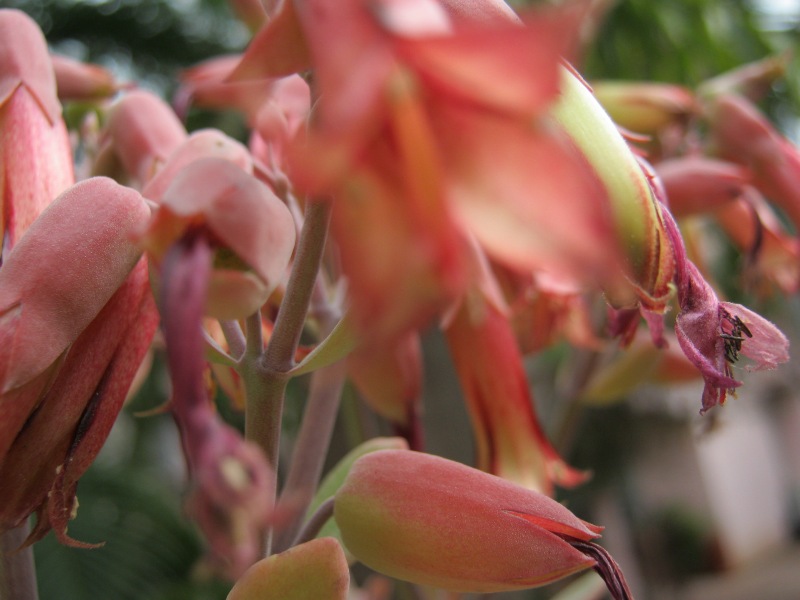 "For Id 15122011MR1'' ? Kalanchoe daigremontiana inflorescence Pune: Nov 2011
potted plant at a private society at Pune
?Kalanchoe daigremontiana inflorescence spike
Family Crassulaceae
leaves : are pale to medium green blotched with purple
Flowers :bell-shaped reddish-pink flowers on a spike of 30-40 cms
I was not able to get exact dimensions of the plant
Please validate
---
Yes this is Kalanchoe daigremontiana
---
I think it should be
Kalanchoe gastonis-bonnieri
as per the following:
---
Thank you for the Id help
---
Images by Alka Khare (Inserted by Bhagyashri Ranade)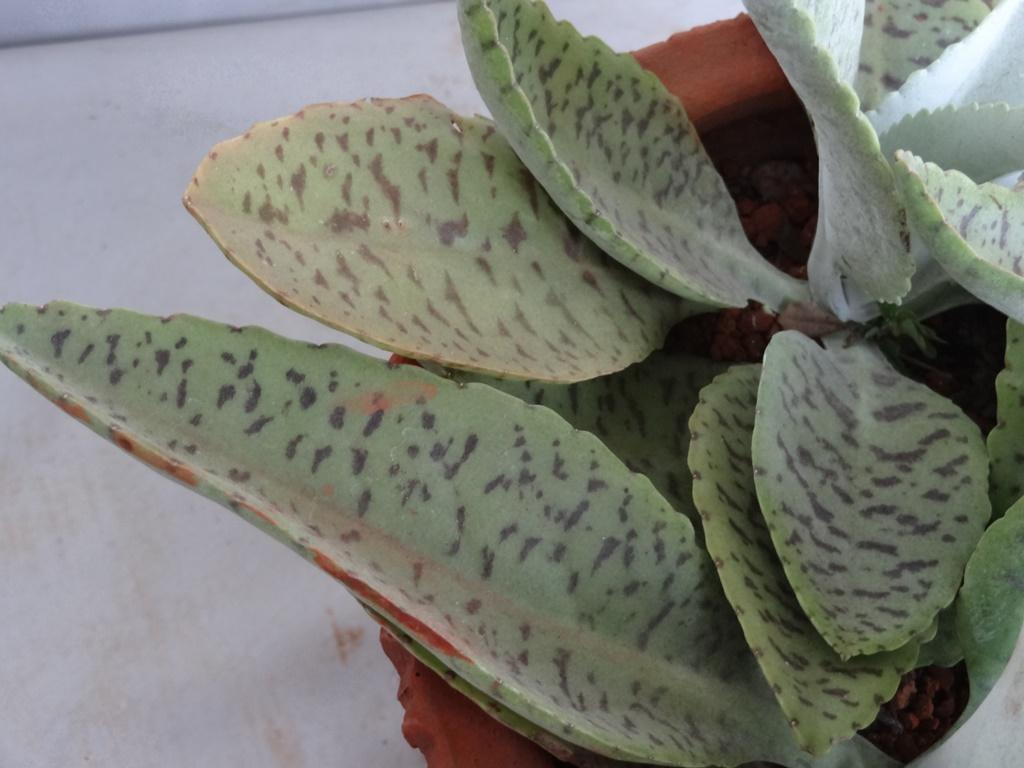 Jijamata Udyan Flower Show, Feb 2015 :: Requesting ID of this plant :: ARKFEB-07/38 : 7 posts by 3 authors.
Attachments
(

3

)
Please ID this plant captured at Jijamata Udyan Flower Show in Feb 2015.
---
Kalanchoe gastonis-bonnieri
---
Looks like a Kalanchoe hybrid …,
The color and markings look a lot like
K. gastonis-bonniery
, but the shape of the leaf shape looks more like
daigremontianum
.
---
Could be a Kalanchoe species
---
Thank you …. As per Gurcharan ji's post, the underside of the leaves has purple blotches, the above plant has purple blotches on the upper side….
---
References: