Sikkim, China to Temp. E. Asia
(as per
WCSP
);
.
Since I came across … post, I thought of adding my pictures too.
I saw
Cornus
flowers at two different locations
in New Jersey.
Both had similar flowers.
This was taken close to the Earth Centre,
on 5th July, 2017.
Flowering was almost over.
Looks like Cornus kousa to me.
---
yes. clue is the pointed bract and the multi-fruit. reminds one of nonifruit almost. its C kousa. I wish from now on you will take habit and habitat pictures 
---
Thanks for validating the id.
---
look at the fruit picture . its a differentiating feature that
C. kousa.

the
C. florida
fruits are different

---
.
---
Very nice…
lovely contrast of colors.
do all individual trees develop fruits in Korea..?/
I have seen some that never developed fruits even when the flowers wer very prolific
---
We have only two individuals in the campus. Both of them develop fruits well.
---
---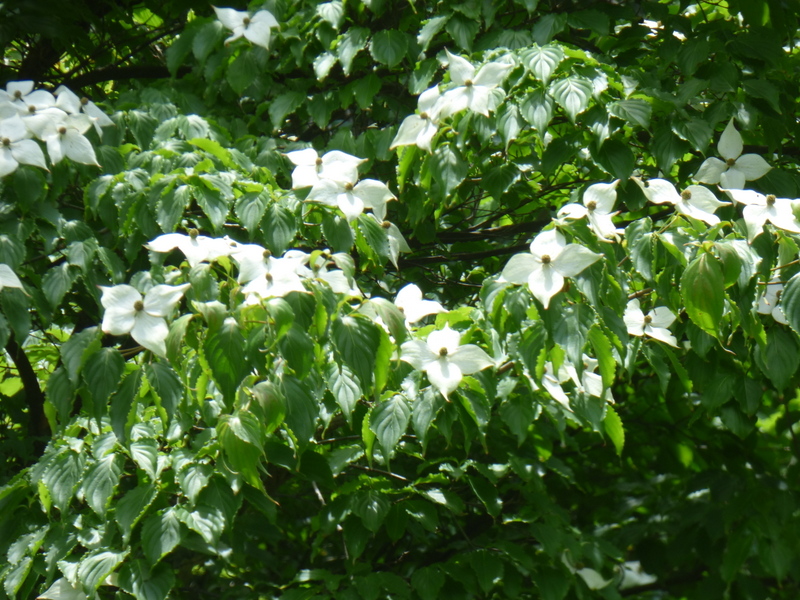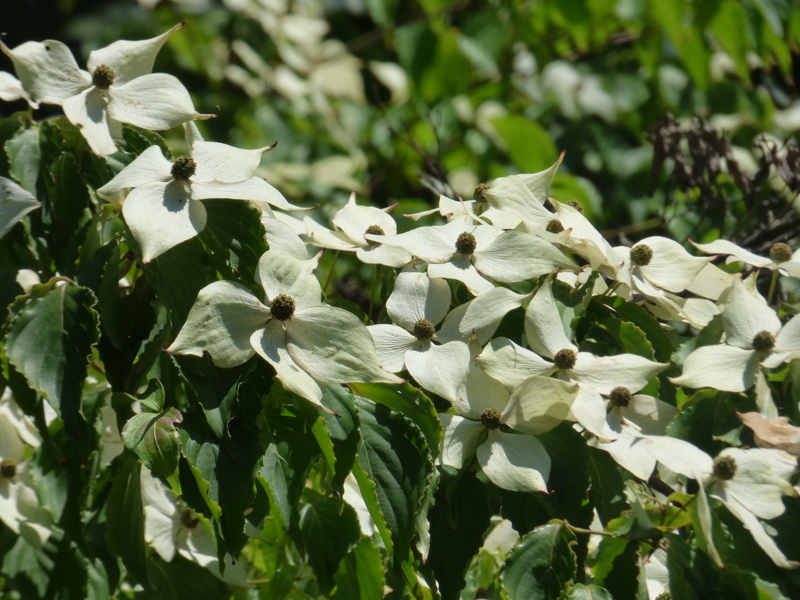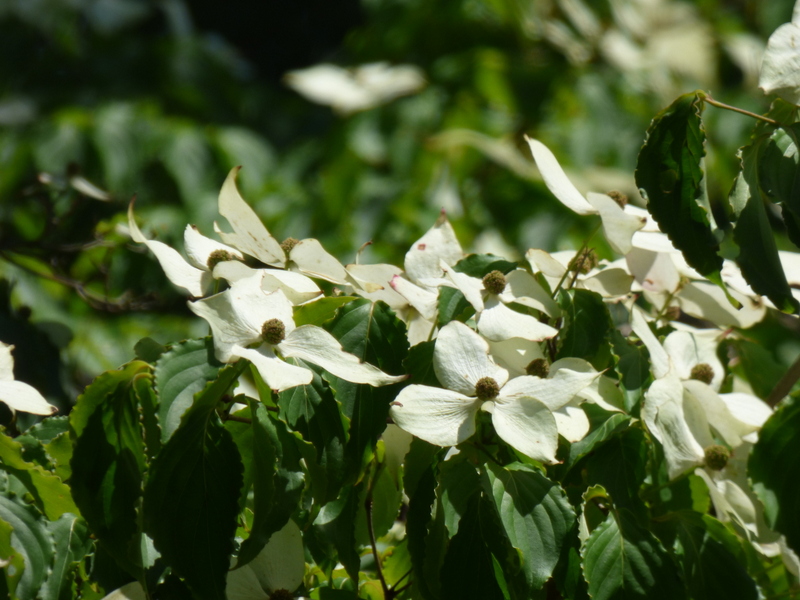 Cornus Species for ID : New Jersey : 26SEP19 : AK-11
: 11 posts by 3 authors. Attachments
(4)

This was the other
Cornus
Species I had seen
in New Jersey on 19th June,17.
It was seen while driving on one of the lanes.
Had to click very fast as there was no way to stop on the road.
Looks close to my earlier post of Cornus kousa.
---
Looks correct to me !
---
yes. c kousa. flowers appear after leaves come out and the bracts are pointed
---
Could this be Cornus kousa var. chinensis?
---
I often wonder…. NO….
---
No because one needs better details than what is available here in these pictures
I tried enlarging to find the trichromes etc but….
read this following page in the eflora china carefully
can you "dissect" your "flowers" and get to the sizes? or the branches details and colors and hair? or do you have the nursery label that came with the plant when it was planted? if NO is the answer to any of these questions I think its better we not push the envelop.
next time remember these points and take appropriate pictures and measurements
---
---
in flora of north America: for Cornus kousa
two photos:
---
Thanks for the links and additional information.
---
---
---
Could this be some Clematis?
---
Just saw it. its a dogwood (Not clematis)
flowers in summer (White flowers)
gets wonderful red berries in fall that last thru the snow
and feed the birds that hang around NY thru the winter
this is hardy variety …planted
native dogwoods in the forests died in the late 80 and thru the 90s of some infections
---
Cornus florida L.
---
.
---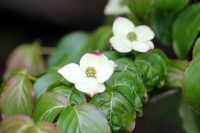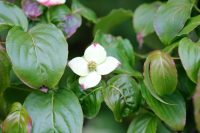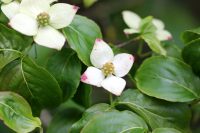 Cornus kousa from San Francisco Botanical Garden-GS07022023-4: 3 high res. images.
Cornus kousa photographed from San Francisco Botanical Garden, California June 2, 2019.
---
Yes, maybe as per images at
https://efloraofindia.com/2012/04/19/cornus-kousa/
---
References: