Zanthoxylum ovalifolium Wight
,
Ill. Ind. Bot. 1: 169 169 1839
. (Syn:
Fagara dimorphophylla f. unifoliolata E. Pritz.
;
Fagara rubiginosa Reeder & S.Y.Cheo
 (unresolved);
Zanthoxylum acanthopodium var. deminutum (Rehder) Reeder & S.Y. Cheo
;
Zanthoxylum dimorphophyllum Hemsl.
;
Zanthoxylum dimorphophyllum var. deminutum Rehder
;
Zanthoxylum pistaciiflorum Hayata
;
Zanthoxylum robiginosum (Reeder & S.Y. Cheo) C.C. Huang
);
.
Tropical Asia to NE. Queensland:
Andaman Is., Assam, Bangladesh, East Himalaya, India, Lesser Sunda Is., Myanmar, Nepal, New Guinea, Queensland
as per
POWO
;
.
India: Evergreen forests up to 1500 m altitude.
W. Bengal, Sikkim, Assam, Nagaland, Meghalaya, Andhra Pradesh, Tamil Nadu, Karnataka, Kerala, Andaman & Nicobar Islands;
Myanmar,
Java, Lesser Sunda Islands, Papua & New Guinea
as per
BSI Flora of India
;
---
Rutaceae Week_RVS2_Zanthoxylum ovalifolium;
Zanthoxylum ovalifolium Wight, from the W.Ghats of Tirunelveli, Tamil Nadu.
I hope the id is correct!
---
No doubt this is Zanthoxylum ovalifolium
---
A new one for me… but I can easily see the family resemblance … seems to have a shared three leaflet arrangement of those in Limonia and Bael trees …
---
---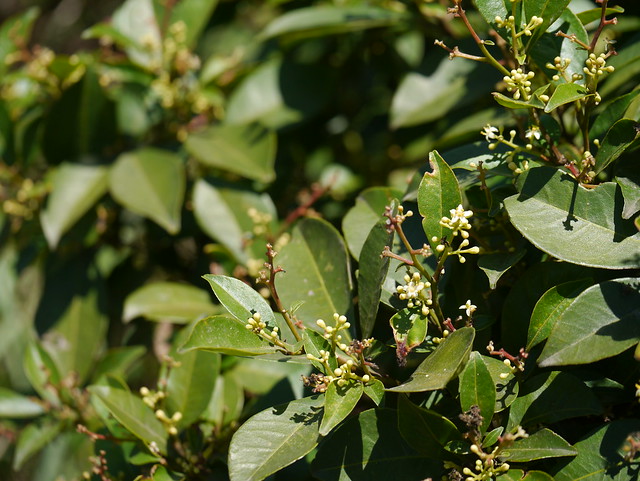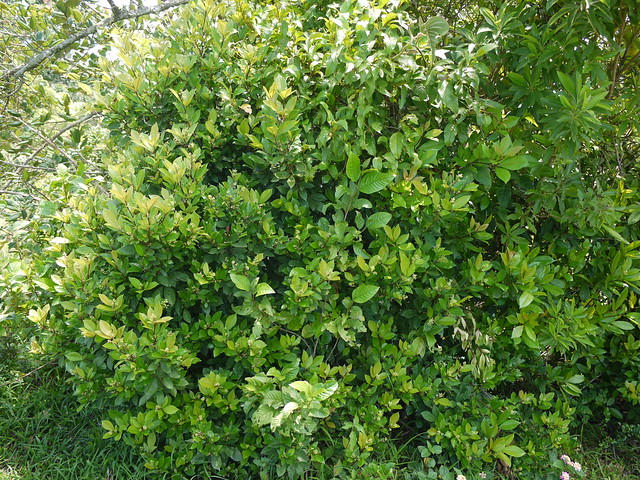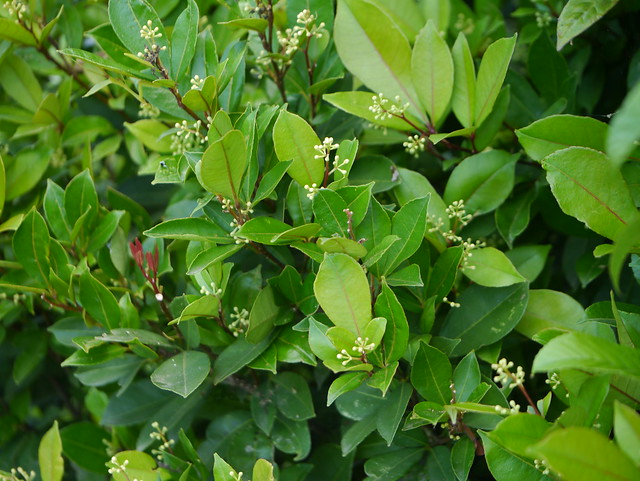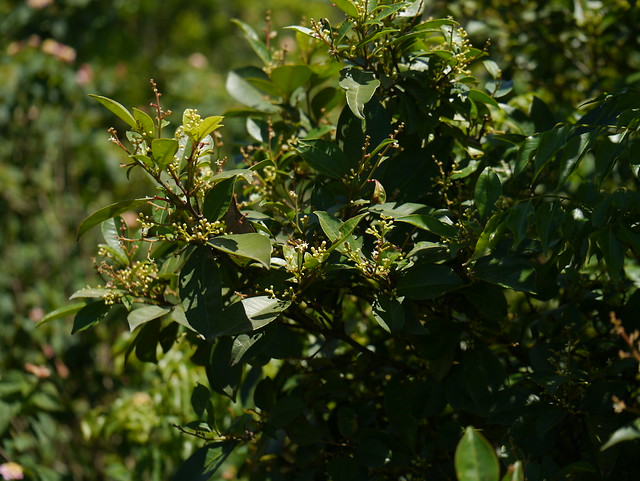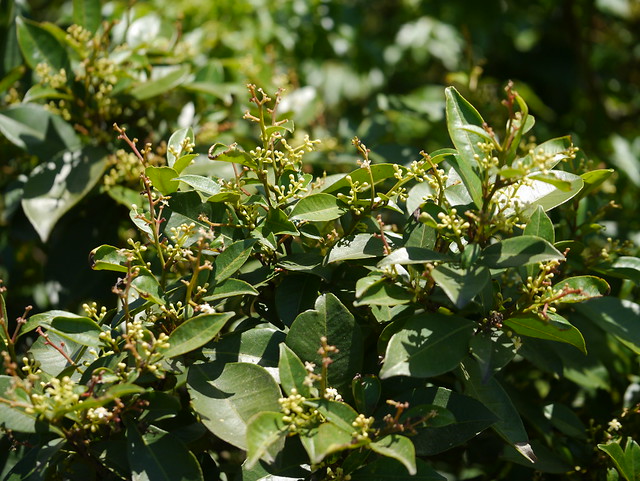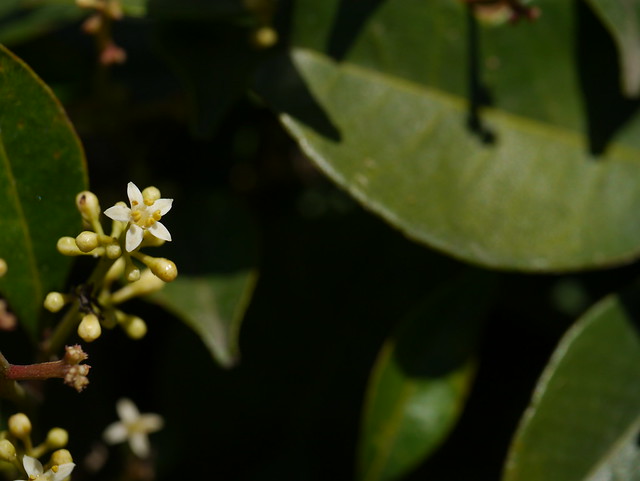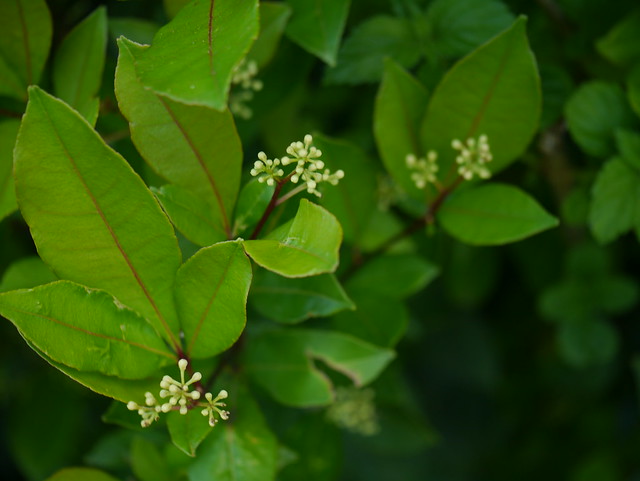 Flora of Munnar :: FOR ID :: ¿ Zanthoxylum ? :: DV02AUG : 4 posts by 2 authors. 4+ 3 images.
Munnar
Date: June 3 – 6, 2014 … Elevation: around 1600m asl
¿ Zanthoxylum ?
Dear friends, please help with ID.
Bushy shrub, about 5 – 7 feet high. Flowers measuring about max 5 mm across.
Found at Gudampara near Munnar, about 1100m asl.
At facebook, … suggested it could be some species of Zanthoxylum, possibly Z. ovalifolium.
Please validate. Photos following below are of a different plant, few feet away; I believe must be same as above but not yet flowering.
---
Many thanks to … at facebook for the ID: Zanthoxylum ovalifolium.
Reference:
ENVIS – FRLHT
.
Another name is
gimmy mara
mentioned in CRC World Dictionary of Medicinal and Poisonous Plants. Hoping to get this name too in native script.
---
Is the name ಜಿಮ್ಮಿ ಮರ jimmy mara shared by species of Zanthoxylum (including Z. ovalifolium) ?
---
ಅರಮಾದಲು
aramadalu
… 
Many thanks to … for providing the name
in Kannada script.

The name ಜಿಮ್ಮಿ ಮರ 
jimmi mara
 is not valid for Zanthoxylum ovalifolium.
Zanthoxylum ovalifolium Wight … family: Rutaceae
This was an interesting
short tree from an evergreen forest.
I would like to know the genus it belongs too, if species is not possible.
Family: Rutaceae
Date: 5th April 2015
Place: Agumbe, Karnataka
Habit: Tree
---
Could this be Toddalia sp by any chance..
---
Thank you sir. Is there any species apart from Toddalia asiatica?
---
I could also find Toddalia bilocularis W. & A. (but it is not clear if this is the accepted name or Vepris bilocularis Engl.). Pl. see Toddalia
---
I can confirm that the 2 names Toddalia bilocularis W. & A. and Vepris bilocularis Engl. are synonyms, Vepris bilocularis Engl. being the preferred name. I have not covered these 2 genera in the MMPND yet.
I prefer to contact you directly when/ if I can help, because I cannot handle the forum, it is too intense and the mail is much too voluminous for me.
---
…, I am uncertain. Do I take it as Vepris bilocularis? … doesn't actually mention if its being confirmed if the plant is Vepris bilocularis or not.
---
The image shows simple leaf.
So I think both Toddalia asiatica and bilocularis are ruled out because their leaves are trifoliate; also
asiatica has spines on the leaf blade.  (Not sure about bilocularis) .
---
If you are sure its Rutaceae (aromatic leaves ?) and it had long spines, you could check against Atalantia ..
---
Leaves are very much trifoliate. They tend to fall off easily and when the shrub was tugged at. Most likely not an Atalantia sp.
---
yes, when I looked again one of the pictures also shows the trifoliate leaf.
It could be
Zanthoxylum ovalifolium
.
---
Yes, It looks like Zanthoxylum ovalifolium 
---
.
---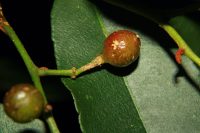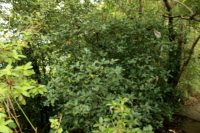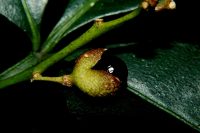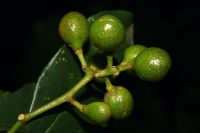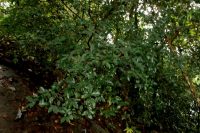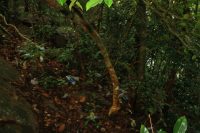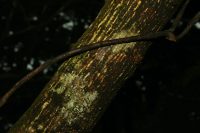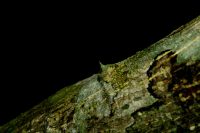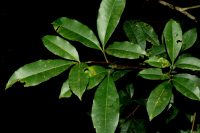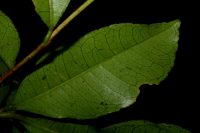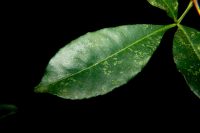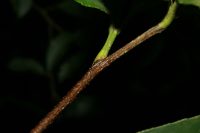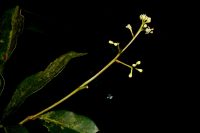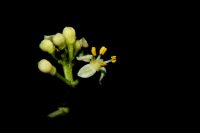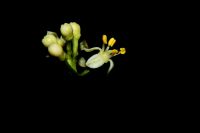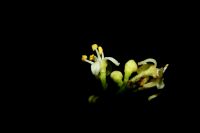 379 ID wild plant Rutaceae: 17 high res. images.
Please ID wild plant,
Location: near Vannappuram, Thodupuzha, Idukki Dist., Kerala PIN:685607
Altitude: 1500fsl
Flower date: 05.10.2022, 02.10pm
Habitat: wild moisture, misty rocky hill, shady
Plant habit: medium tree, erect, branches, hard thorned woody stem, 20 inches base circumference, rough brown bark
Height: 04 meters
Leaves: alternate, trifoliate, leaflets elliptic, acute, simple glossy, aromatic, size upto:14×7cm
Flower: terminal panicle racemose, 04 petals, diameter:05mm, white, good fragrance
Fruit: berry green into purplish green, globular diameter:11mm, aromatic not edible
Seed: black single, globular, diameter:07mm
Camera: CANON EOS1500D +FL10x
---
Pl. check
https://efloraofindia.com/2011/02/02/rutaceae/
---
A suggestion: Zanthoxylum ovalifolium (http://keralaplants.in/keralaplantsdetails.aspx?id=Zanthoxylum_ovalifolium). Not sure.
---
Yes, appears close to images at Zanthoxylum ovalifolium Wight 
---
Yes it is Zanthoxylum ovalifolium, dear …, (it had thorny stem, but not in leaves) thank you very much for ID my plant,
---