Hydnocarpus alpinus Wight, Icon. Pl. Ind. Orient. 3: t. 942 (1845);
---
Please help me to identify this
tree found commonly in the semi-evergreen forests of Megamalai wls.
Fruit: 8 cm across with stout peduncle
Place: Vellimalai RF, Theni, TN
Alt.: 860 m sl

Date: 03 Oct 2013
---
Hydnocarpus alpina?
---
Hydnocarpus.
---
Thank you … for the identification. More images of H.alpina in BIOTIK
---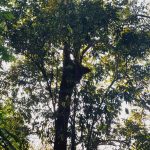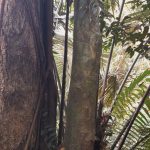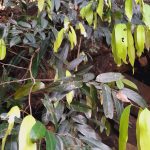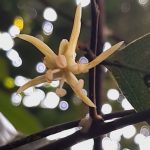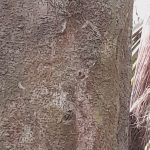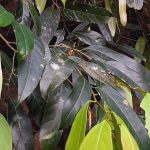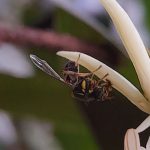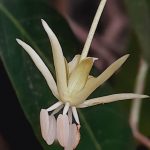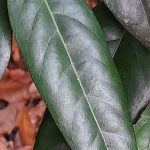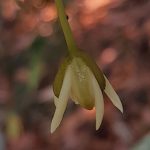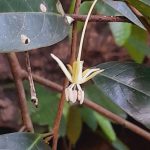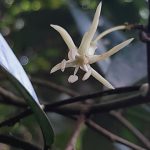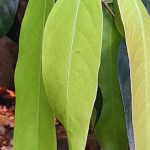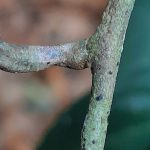 257 ID wild plant
: 14 images.
Please ID my plant,
Location: near Vannappuram Thodupuzha Idukki Dist. Kerala PIN:685607
Altitude: 1500fsl

Flower date: 14.01.2022, 03.50pm
Habitat: wild, moisture, streamside rock-crack, shady

Plant habit: tree, erect, branches, hard woody stem 30 inches base circumference, long lasting

Height: 07 meters
Leaves: alternate, ovate, oblong, apex, glossy, size:20×7cm or less

Flower: axillary, 5 petals, diameter:03.5cm, white, good fragrance
Fruit:

Seed:

Camera: mobile Samsung Galaxy A21s
---
This appears to be Hydnocarpus alpinus Wight [Achariaceae].
---
Yes, it is Hydnocarpus alpinus, dear …, thank you very much for ID my plant
---
References: