Portugal, Spain, Andorra, Gibraltar, Baleares, France, Corsica, Sardinia, Malta, Sicily, Italy, Serbia & Kosovo, Montenegro, Slovenia, Croatia, Bosnia & Hercegovina, Albania, Libya, Tunisia, Algeria, Morocco, Turkey (N-Anatolia, NW-Anatolia: Bithynia), Cyprus (E-Cyprus, N-Cyprus, W-Cyprus), Greece (incl. Kiklades), Crete, East Aegaean Isl., Rhodos, European Turkey, Lebanon (Antilebanon, C-Lebanon, coastal W-Lebanon), Azores (I) (Santa Maria Isl. (I), Sao Miguel Isl. (I), Terceira (I), Sao Jorge (I), Pico (I), Faial (I), Flores Isl. (I)), Madeira (I) (Madeira Isl. (I)), Canary Isl. (Lanzarote, Fuerteventura, Gran Canaria, Tenerife, La Gomera, Hierro, La Palma Isl.), Austria (I), England (I), Slovakia (I), Germany (I), Switzerland (I), Netherlands (I), Hungary (I), Poland (I), Romania (I), Estonia (I), Ukraine (I), Crimea (I), European Russia (I), Belarus (I), Northern Caucasus, Georgia [Caucasus], Siberia (W-Siberia), Russian Far East (I), Kyrgyzstan (I), Kazakhstan (I), Turkmenistan (I), Costa Rica (I), Australia (I) (Western Australia (I), South Australia (I), New South Wales (I), Victoria (I)), Java (I), Peru (I), Ecuador (I), Uruguay (I), Chile (I), Argentina (I), Bolivia (I), Nicaragua (I), Mexico (I), Colombia (I), Honduras (I), Cuba (I), Hispaniola (I), Puerto Rico (I), tropical Africa (I), Alaska (I), USA (I) (California (I), Connecticut (I), District of Columbia (I), Illinois (I), Massachusetts (I), Maryland (I), Maine (I), Michigan (I), Minnesota (I), Montana (I), North Dakota (I), New Hampshire (I), New Jersey (I), New York (I), Ohio (I), Oregon (I), Pennsylvania (I), Rhode Island (I), Tennessee (I), Utah (I), Virginia (I), Vermont (I), Washington State (I), Wisconsin (I), West Virginia (I)), Canada (I) (Alberta (I), British Columbia (I), Manitoba (I), New Brunswick (I), Newfoundland (I), Nova Scotia (I), Ontario (I), Prince Edward Isl. (I), Quebec (I), Saskatchewan (I)), Chatham Isl. (I)
as per
Catalogue of Life
;
---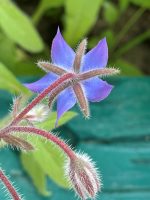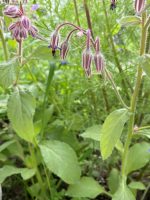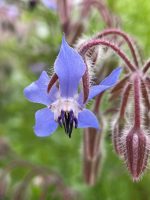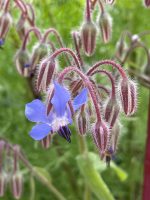 Ladakh, August 2022 :: Borago officinalis :: ARK2022-144: 4 high res. images.
This was
at the Leh resort in August 2022.
Borago officinalis.
This ID is based on net images.
Requested to please validate.
---
Yes …! Nice pics.
---
Yes …, often cultivated.
---
I also agree as per images at Borago officinalis
---
Yes from me also.
Images are superb !
---
---
Images by Usha Desai, Inserted by Gurcharan Singh (Click link to see details).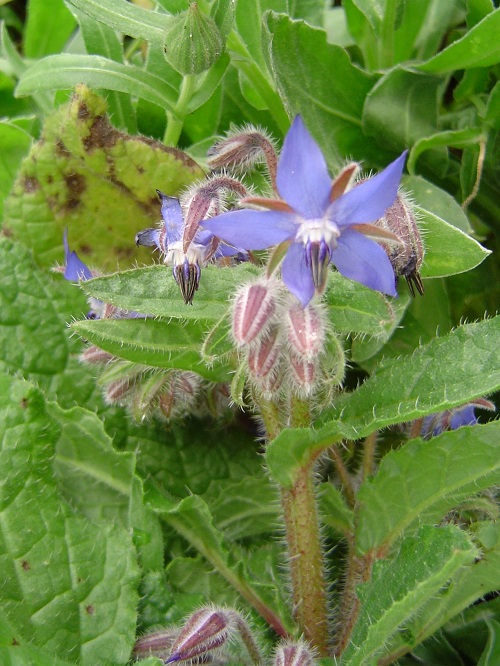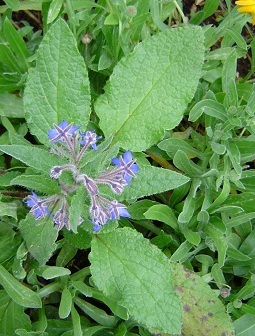 Boraginaceae Week :: UD001 Borago officinalis Herbal medicine:
This an annual in the northern climes, end of season in the fall seeds are set, oil from which is very high in polyunsaturated oils even more so than the evening primrose oil… but Borage oil never got acceptance as wide as it deserved because of
PYRROLIZIDINE ALKALOIDS
in the plants roots and leaves . These alkaloids are toxic to mammals livestocks and man.. leading hepatic cellular damage and venous occlusion and related disorders… ( comfrey is more toxic than borage but association seems to have stuck in the 20th century)…OIL is safe, yet……
BORAGE
was celebrated in ancient time, as far back as Pliny the elder who wrote that it brings joy…add afew flowers to tankards of beer and see..I guess.
Originating in the north africa around the Mediterranean including Morocco the arab traders carried it to Europe and they in turn brought it to European countries and the Americas, now its known to grow in all over the world, garden escapes are said to be seen in some dry arid patches..
I love borage for its heavenly blue flowers and it gladdens me just to look at it…
modern enthusiasts who use flowers for culinary purposes use it for its beauty in ice cubes, in ice cream, sugar it to preserve and decorate cakes, and best… float them in teas…
These pictures are from
a demonstration garden of herbs
in the american Southwest..
---
Yes , the name of the family comes from this plant, i guess… dont know what L. had in mind, or may be it was the first of the plants he classified into this group or was most pretty… ha ha
but I think Forget-me -not flowers are often very pretty, some may argue: prettier… regardless, we will never know what L. had in mind…
But nice to think that Borage flowers started the naming of the family… I love these flowers…
---
---
This one is Borago officinalis…
---
Borago officinalis 'Alba'
Boraginaceae
Common names: White Borage, White Starflower
Cultivar

with white flowers

, annual herb
with alternate and white flowers in scorpioid cymes, all parts covered with long hairs.

Clicked
from University of California

Botanical Garden

, April 22, 2019.
---
.
---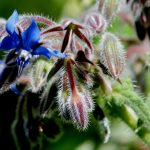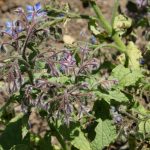 Borago officinalis from California-GS08072021-1: 2 images.
Borago officinalis, photographed from University of California Botanical Garden, California
---
References: