Tragopogon gracilis D.Don, in Mem. Wern. Soc. iii. (1820) 414. 414 1820.;
---
This herbaceous composite with beautiful inflorescence was shot
from various places (Deoban Road-near spider's colony and Chakrata-Budher caves road) during our latest trip to the area, in May 2012
. I could reach to identification with the help of Flora simlensis, and I think this should be
Tragopogon gracile
D. Don. I have attached the page 289 of Fl. Sim. having description of this plant as a reference…
Please help to validate/rectify the identification….
P.S. The name of pics should be read as T. gracile and not
T. gracilis
, sorry for the ignorance
---
I think yes.
but
correct epithet is gracilis, since -pogon is masculine gender, gracile is neuter, gracilis masculine or feminine.
---
---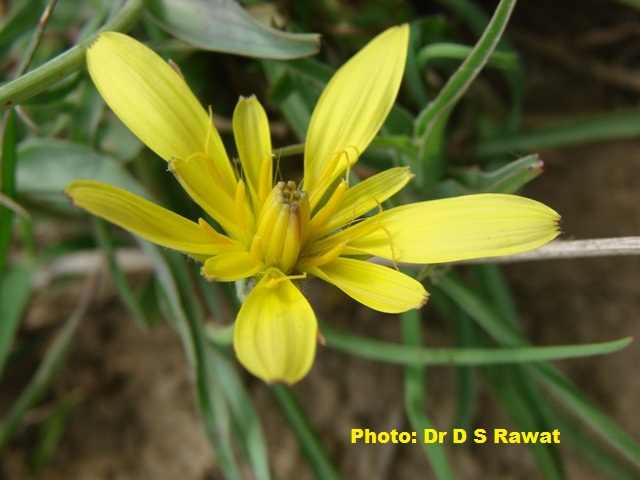 ASTERACEAE Fortnight Part 3-Ligulate Heads: Tragopogon gracilis from Uttarakhand_DSR_8
: Attachments (2). 5 posts by 5 authors.
Tragopogon genus is represented in India by following five species which are confined to West Himalaya only:
3.
T.kashmirianus G.Singh
4. T.orientalis L.
5. T.sinuatus Ave- Lall.
Tragopogon gracilis
D.Don is a

common West Himalayan species found in J&K, Himachal Pradesh and Uttarakhand in India.

In Uttarakhand it occurs above 1500m altitude usually common in Pine forests.
Here photographed

near Almora Uttarakhand.
Hope to see T.kashmirianus, a species discovered and described by G.Singh Sir from Kashmir in 1976.  
---
Many thanks … for showing new and rare species. Also happy and very proud to know of T. kashmirianus, a species discovered and described by …
---
---
Tragopogon gracilis
from Nohradhar, Himachal Pradesh, May 26, 2015.
---
This
milky herb was shot from a grassy location
in Chakrata, on Budher caves road..

please validate the id..
Tragopogon gracilis
.
---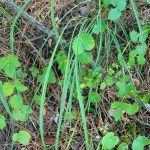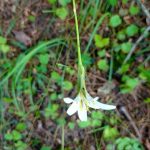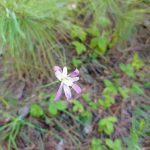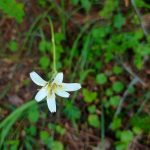 Identification request.: 4 images.
Location: Kralpora kupwara j & k.
Pic by: Adil sahab.
---
Please check this leaf structure…
---
Tragopogon gracilis I hope, though white florets seems to be an aberration, they should be yellow, though I have also clicked heads with reddish tinge very similar to your second image.
---
Soft linear leaves suggest Tragopogon only.
---
At maturity flowers turns purplish in colour. Will send few more photographs tomorrow
---
---
Does it resemble with Podospermum sp.
---
Does not seem to match with the species listed at
https://efloraofindia.com/2012/05/04/scorzonera/ (Podospermum)
Also I ruled out other species found in India as per details at Tragopogon
I think it is Tragopogon gracilis D.Don only as per GBIF specimen one and two.
---
I have to confirm again.
---
.
---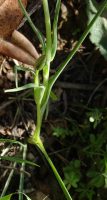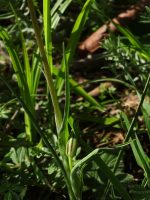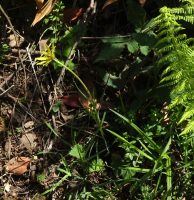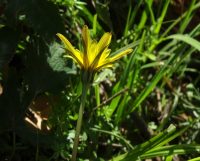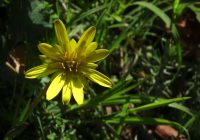 SK 3809 21 July 2023: 5 high res. images.
Location: Phaliyaghar, Burtibang, Baglung, Nepal 
Habit : Wild
Tragopogon gracilis D.Don ??
---
Yes, appears close to images at
https://efloraofindia.com/2012/06/28/tragopogon-gracilis/
---
References: