Stephania gracilenta Miers, Ann. Mag. Nat. Hist. 18: 15 15 1866.;
Nepal, India (Kumaon, Uttar Pradesh), Myanmar [Burma], S-Tibet
as per
Catalogue of Life
;
---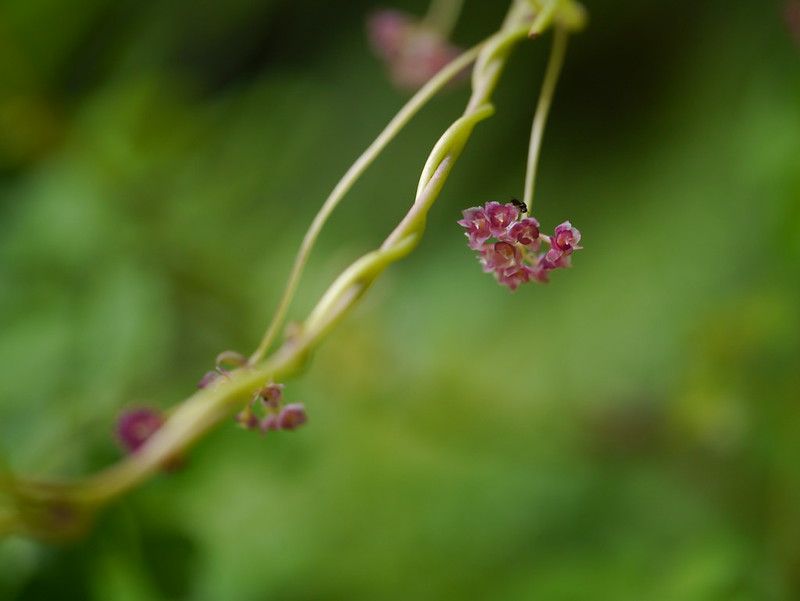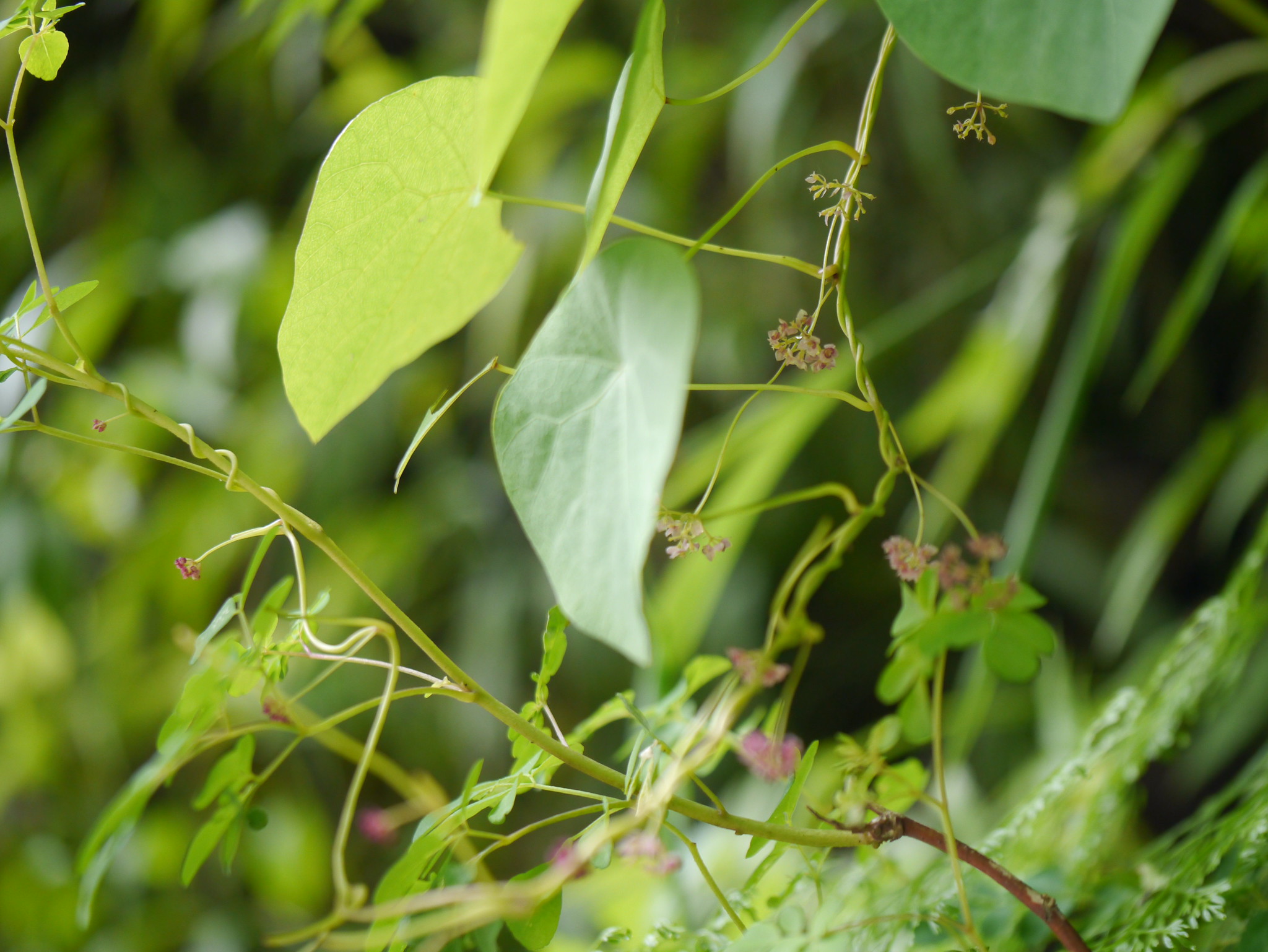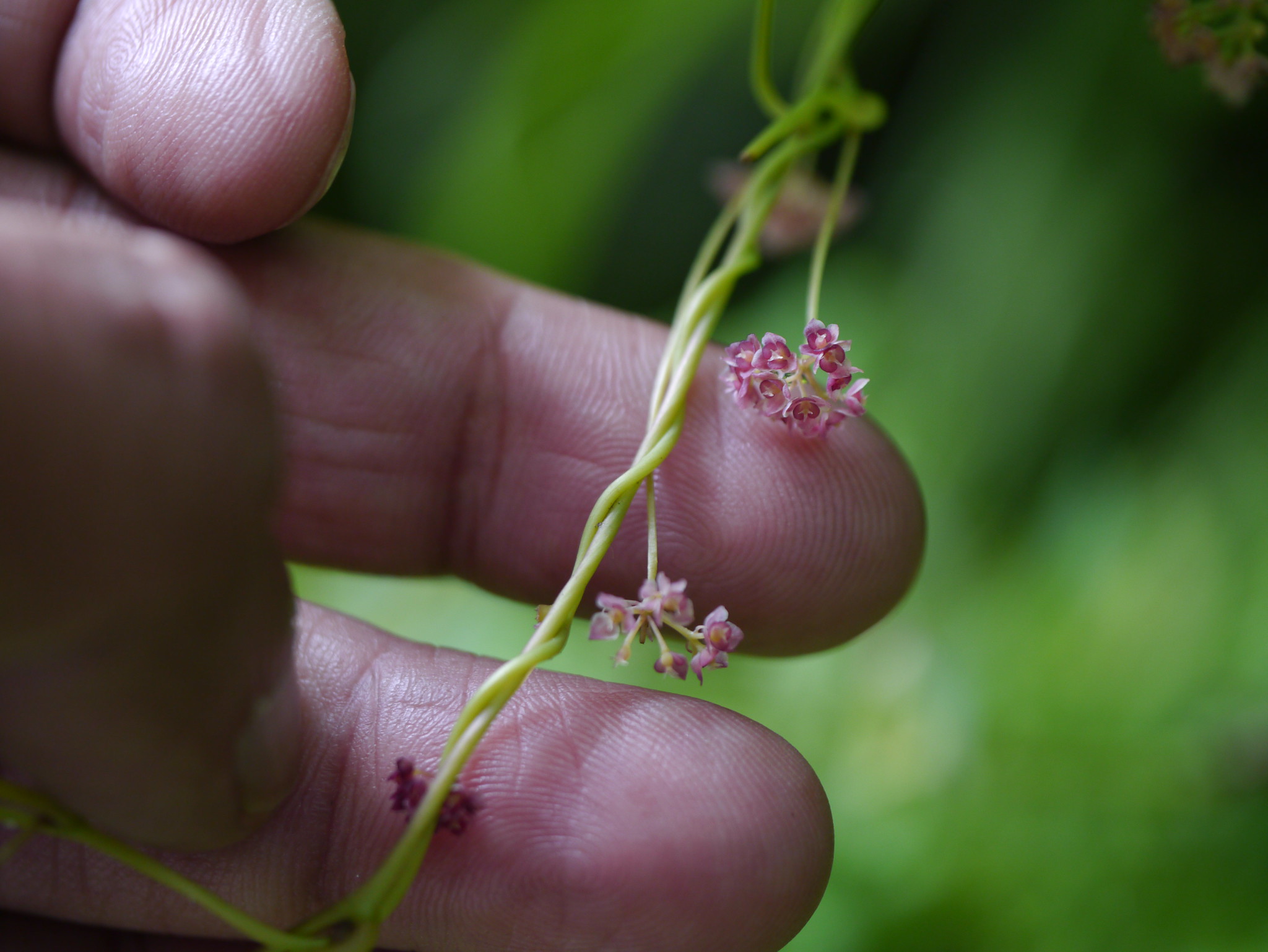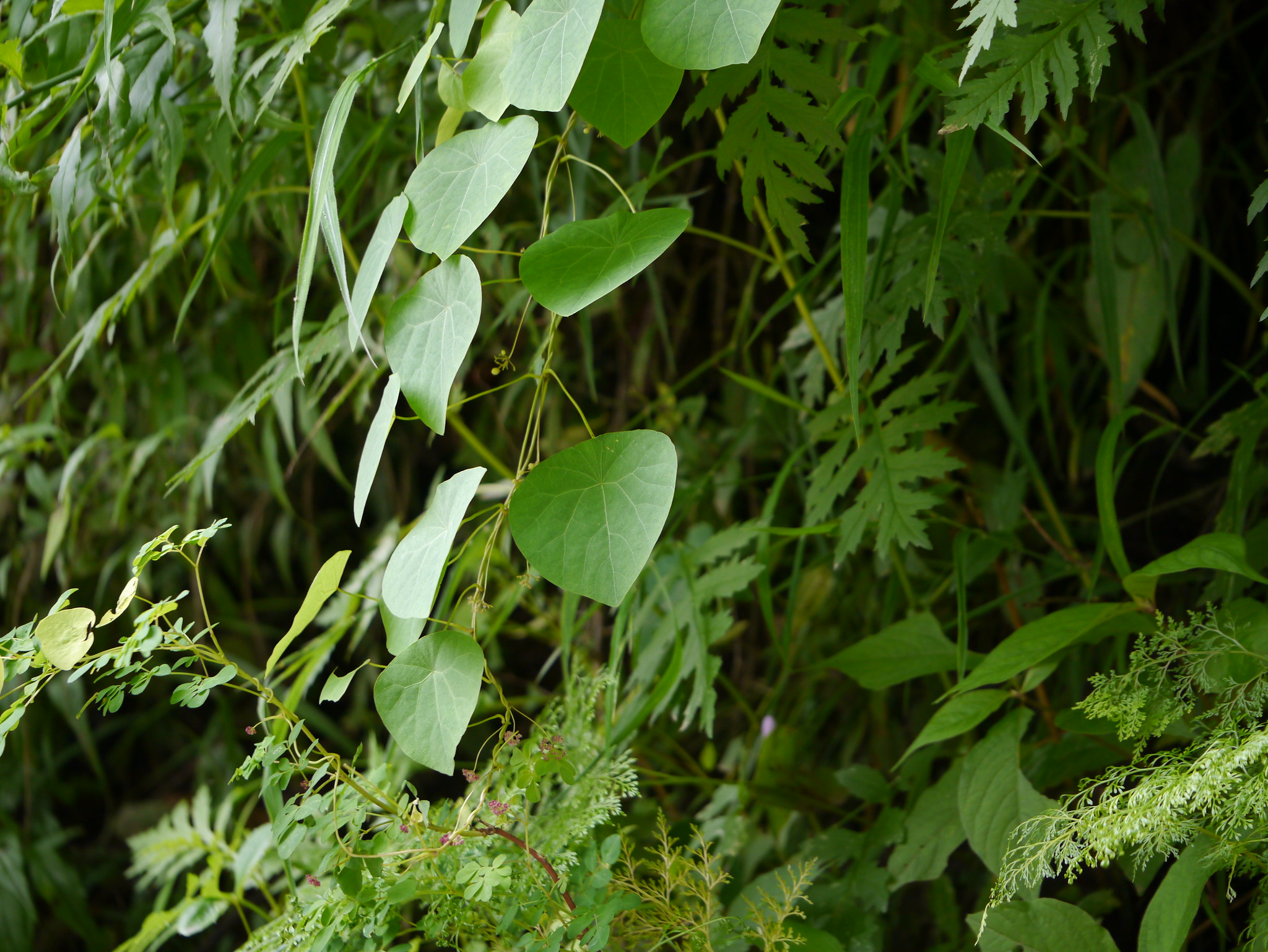 VoF Week :: DV :: 01 AUG 12 – 0138 :: ¿ Stephania species ? along Govind Ghat – Ghangaria trail:
1 AUG 12
Govind Ghat – Ghangaria trail … about 8300 ft
Habitat: mountain slope
Habit: climber, about 3 – 4 m long; flower about 1 – 2 mm across
---
May be Stephania gracilenta Miers ??
---
Thank you very much … for the probable ID.
This plant is illustrated as Stephania glabra in Keshava Murthy's VoF book — we have another query pending at efi thread
---
"Climbers; leaves 5 to 8 cm with 8-9 main nerves; flowers .25 ch dia. Fl Fr July -Oct found in Bhyundar valley, Pandukeshwar 200-2600 m" as per flora of Chamoli
"Herbaceous vines, glabrous. Branches slender, brown when dry, longitudinally striate. Petiole 3-10 cm; leaf blade conspicuously peltate, triangular-rotund, 3-7 cm, width subequal to length or slightly wider, thinly papery or submembranous, pale on both surfaces, especially abaxially, base subtruncate, apex often finely mucronate, palmately 8- or 9-veined, fine reticulation slightly conspicuous. Inflorescences simple umbelliform cymes, axillary or on short axillary branches with reduced leaves; peduncle rather slender, 1-4 cm; cymelets 5 or 6; flowers purple; pedicel filamentous, 0.5-1 mm. Male flowers: sepals 6, obovate-oblong to broadly elliptic, 1.5-2 mm; petals 3 or 4, slightly fleshy, broadly cuneate to obcordate or rotund, 0.8-1 mm; synandrium ca. 1 mm. Female flowers: perianth as in male flowers. Drupes obovate, slightly flattened; condyle perforate. Fl. Jun. "
from Flora of China
---
Staphania glabra anyway has greenish yellow flowers. This one agrees very well with Stephania gracilenta.
---
Many thanks … for this clarity.
For information: This posted plant is illustrated as Stephania glabra in Keshava Murthy's VoF book.
---
---
Seen this climber along Govindghat-Ghangaria trail.
Bot. name: Stephania gracilenta? (Family: Menispermaceae).
Got the ID ref. from one of the earlier upload by …
---
Beautiful pics … I think id OK
---
---
Saw these
along the Govindghat Ghangaria trail, Uttarakhand in Aug 2018.
Requested  to please validate if they are Stephania gracilenta.
---
References: