Red Cedar, Bastard Sandal • Tamil: Sembulichan, Tevadaram, Dasadaram • Malayalam: Devataru, Chemmana • Telugu: Gatiri, Paribhadrakamu • Kannada: Natkadeodar, Sem;
---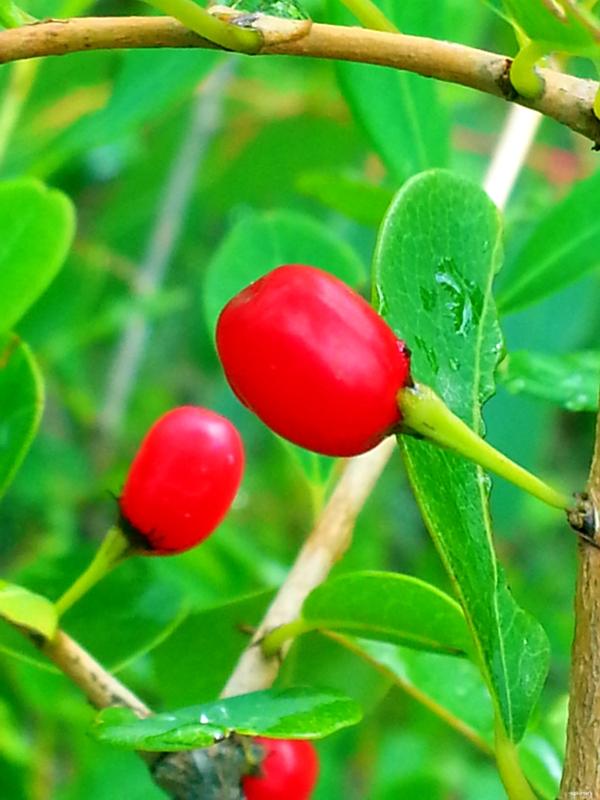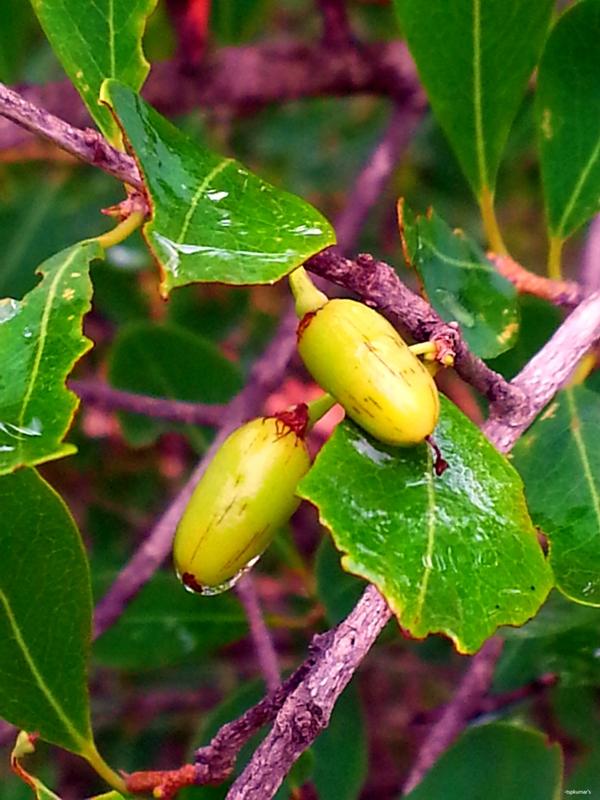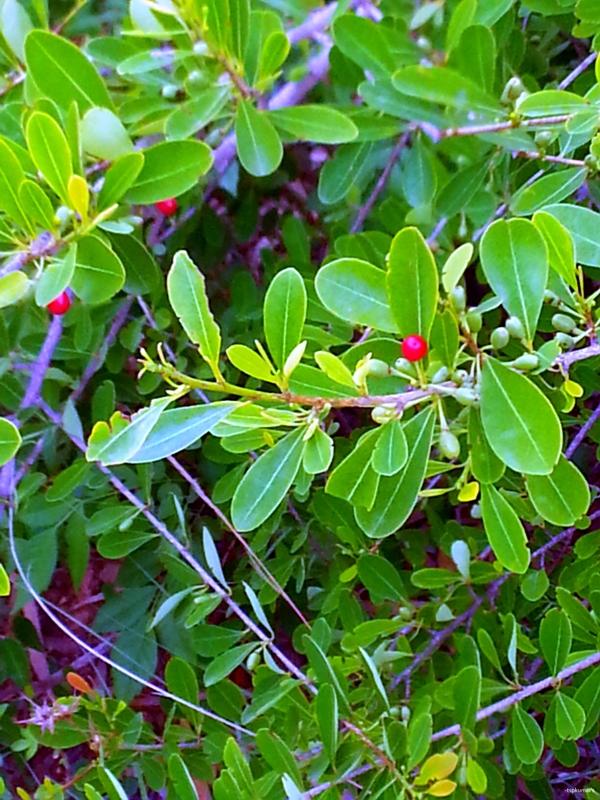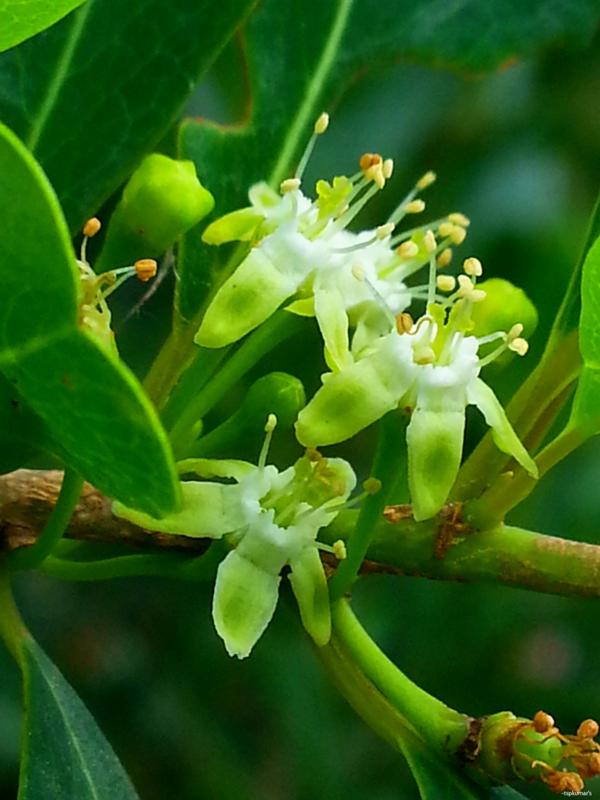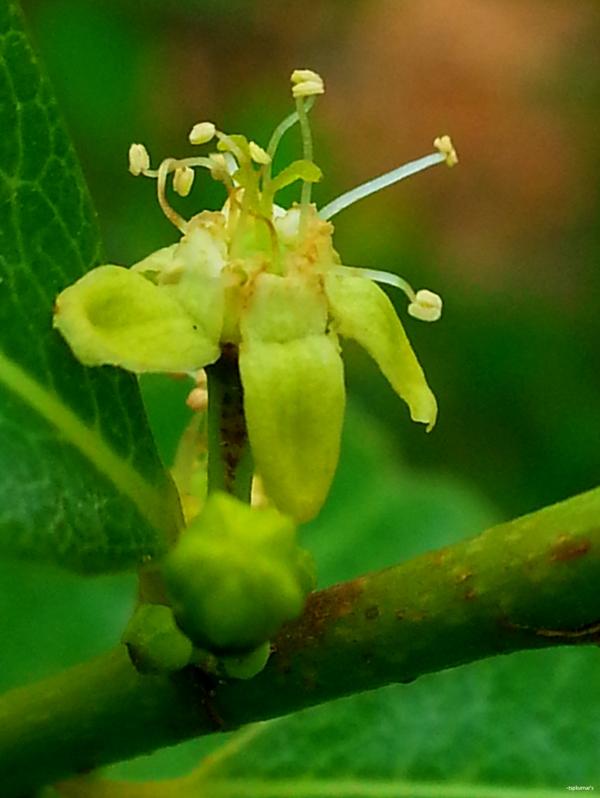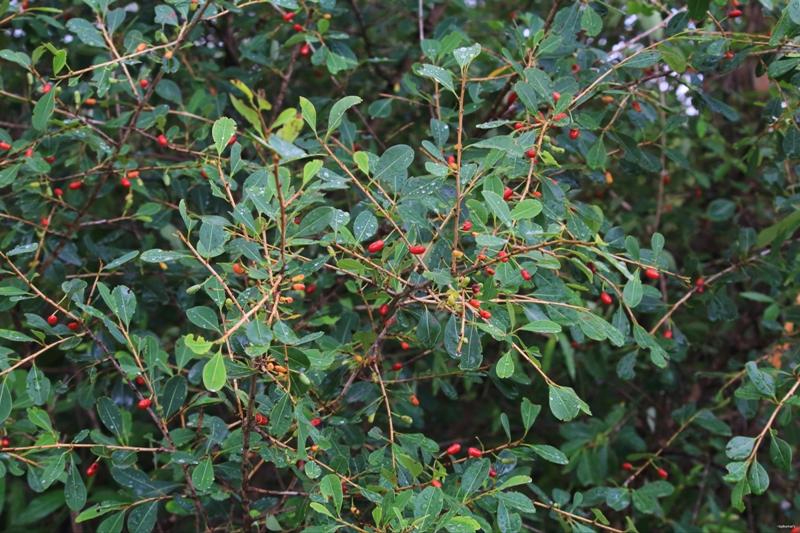 TSP-DEC2015-63-236:Images of Erythroxylum monogynum (Erythroxylaceae)
 : 4 posts by 3 authors.
Thanks. There is no confusion here.
---
Interesting plant from an uncommon family
---
---
It may be Erythroxylum monogynum.
---
Thanks …
---
---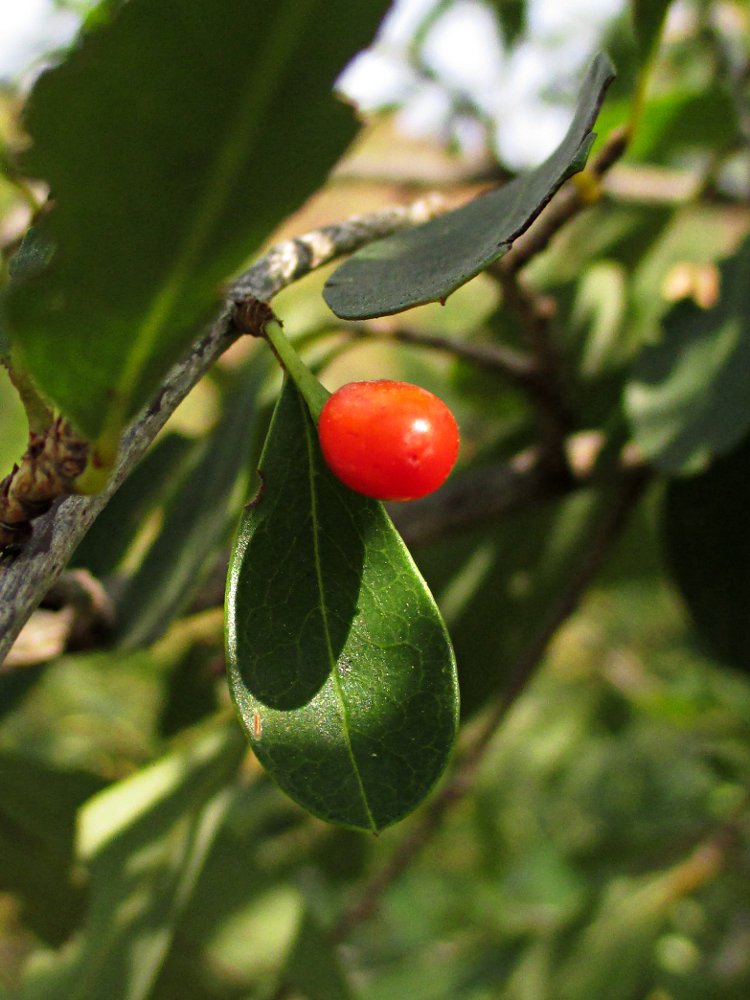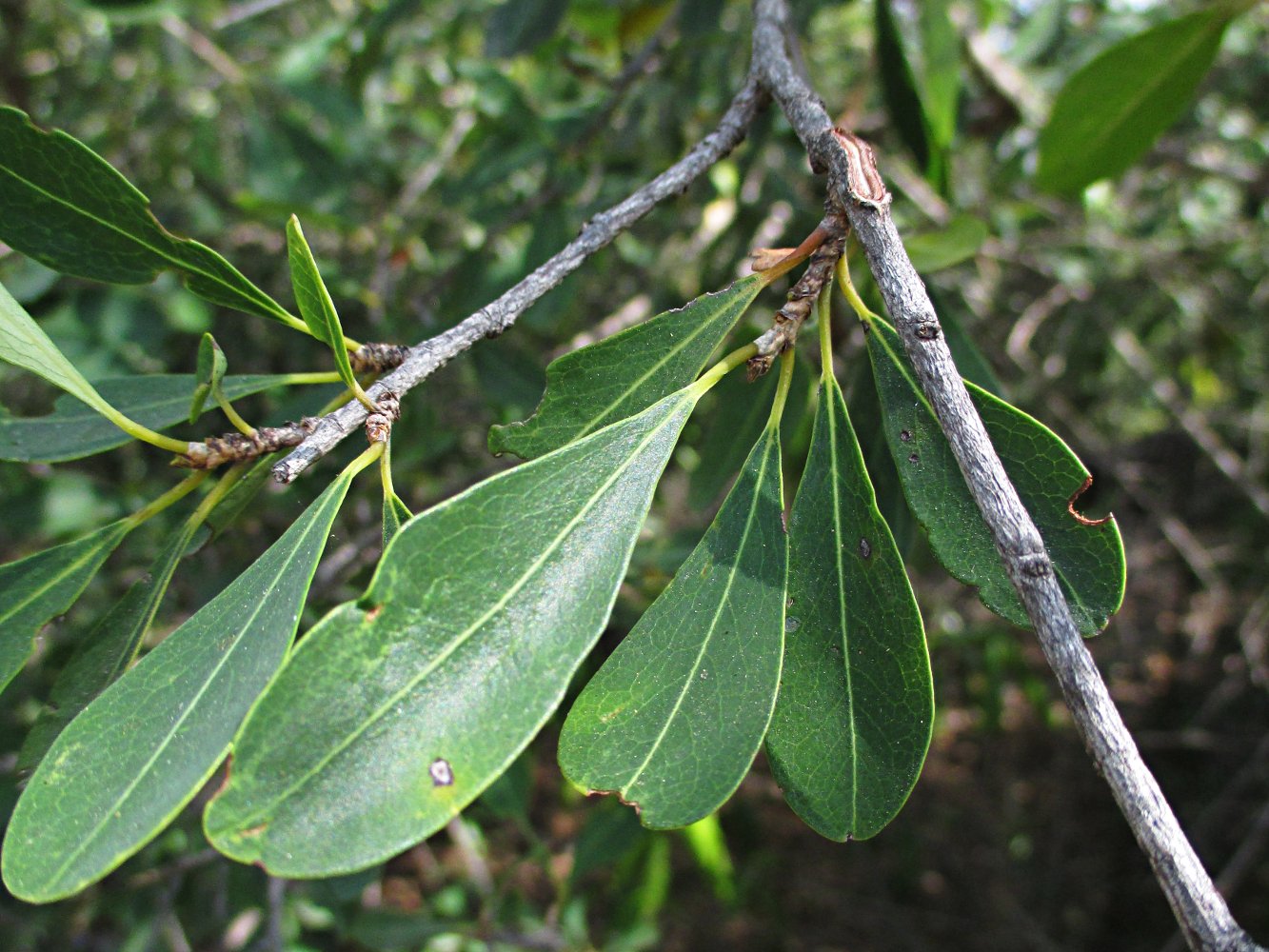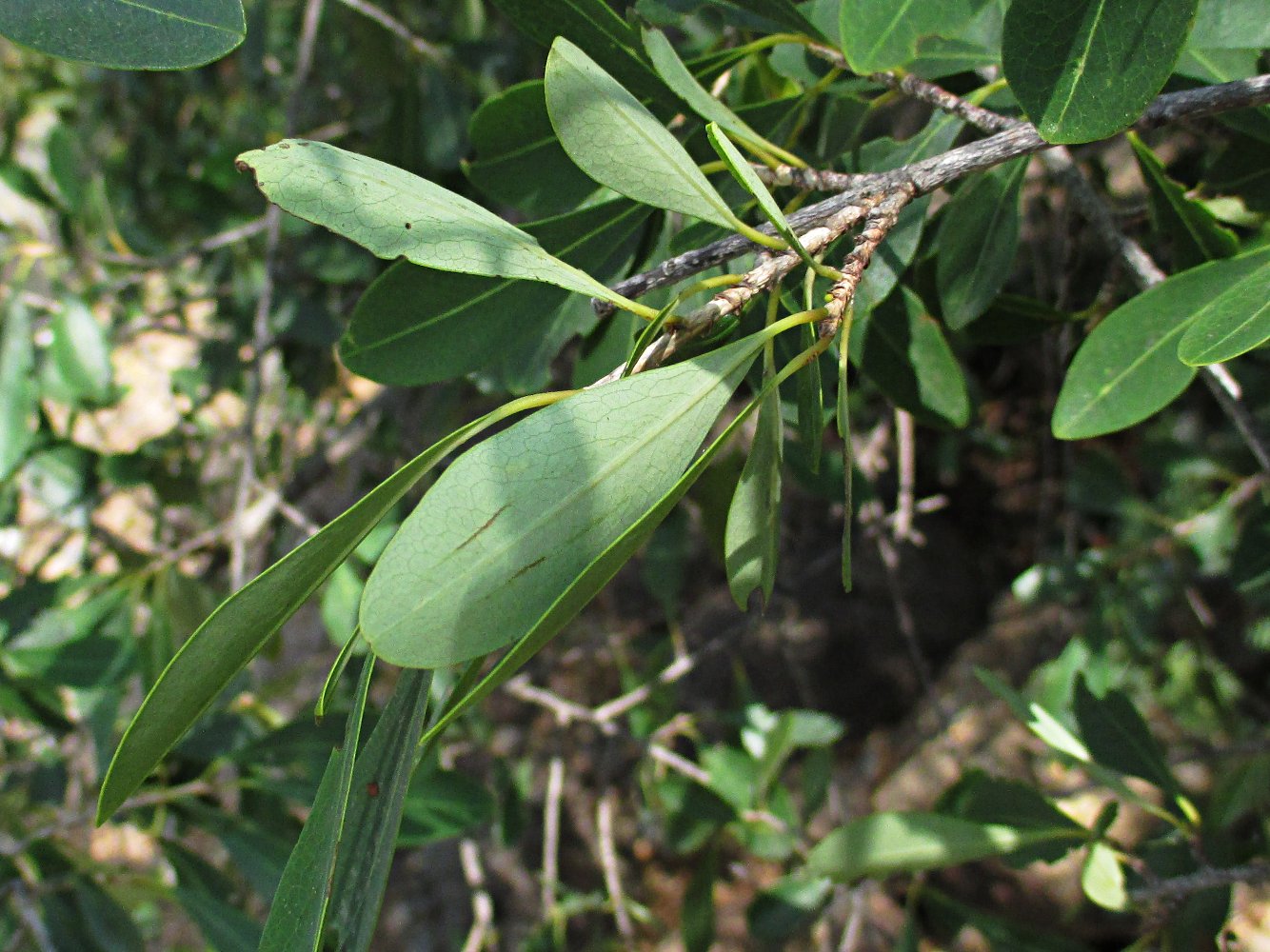 small tree for ID – Polur forest – 06022014-NAW1
: Attachments (4). 4 posts by 3 authors.
Kindly identify this small tree with red fruit.
Photographed
in the reserve forest area
near the Polur-Jamnamathur road, north of Tiruvanamalai and south of Vellore, Tamil Nadu
on the 29th Jan 2014.
The red fruit has a thin seed 1-1.5 cm long and about 2-3 mm wide. The leaves are 4-5 cm long.
Tree was about 4-5 metres tall enmeshed with other small trees. 
---
This is Erythroxylum monogynum Roxb. (Erythroxylaceae); called False sandalwood as it is used to adulterate sandal
Tamil name: செம்புளிச்சான் (Devadhaaru, Desadaram, Sembulichaan) 
---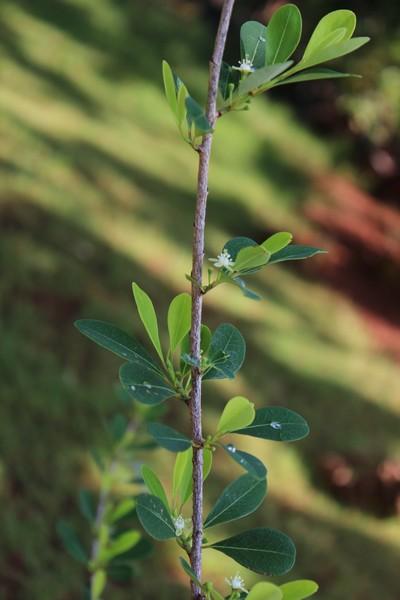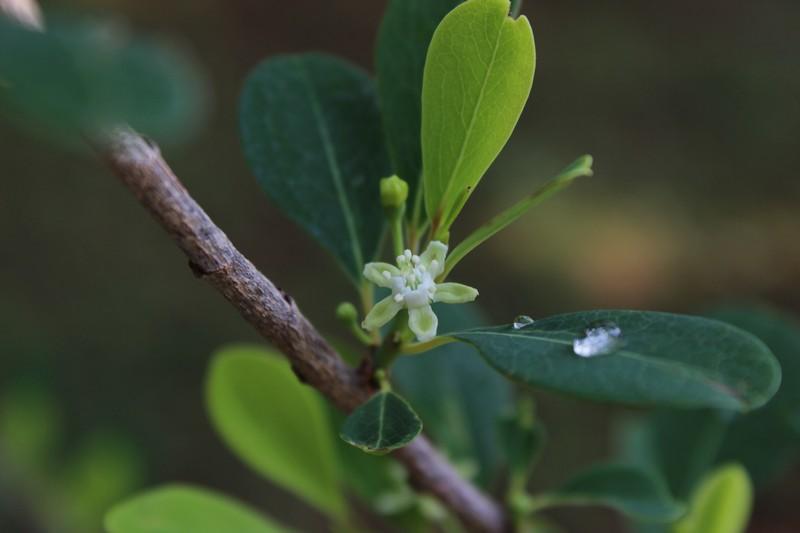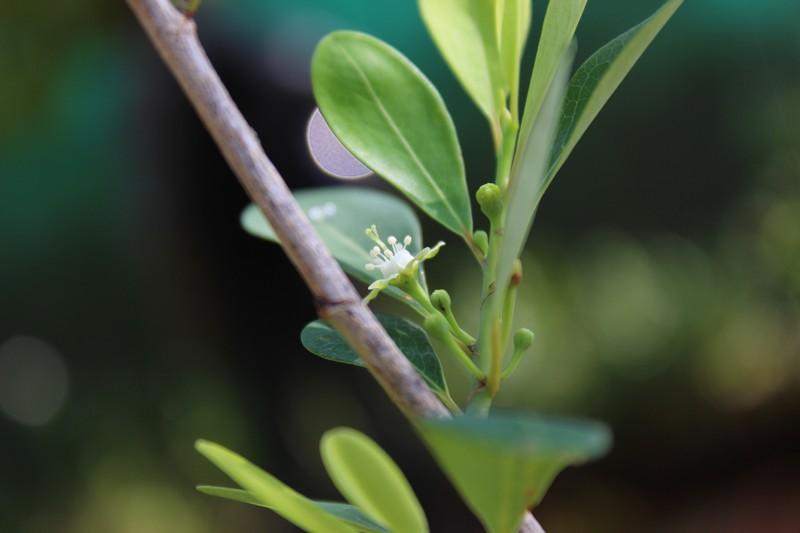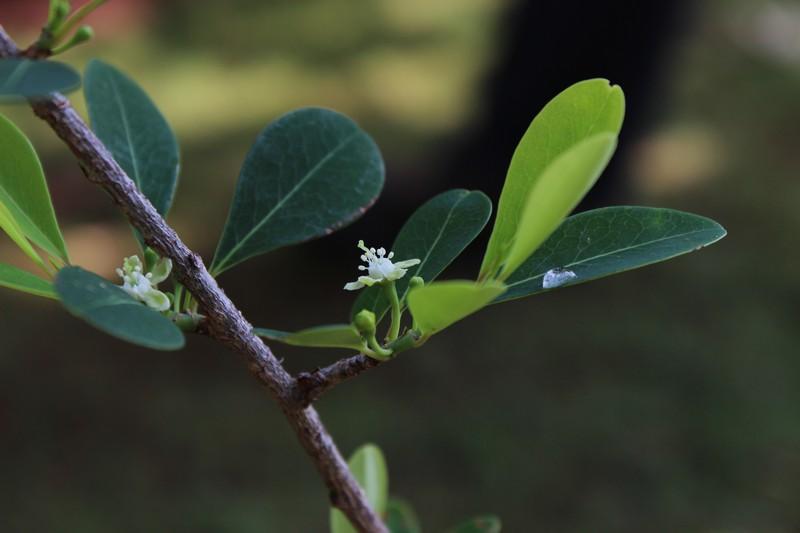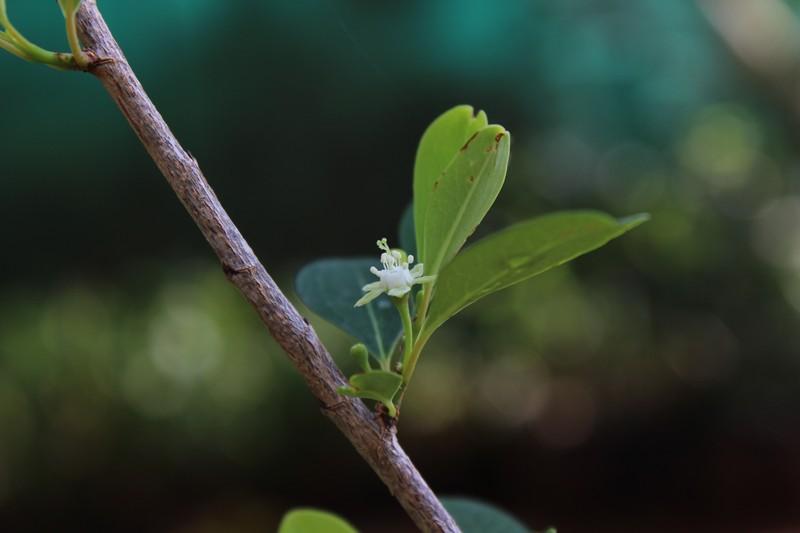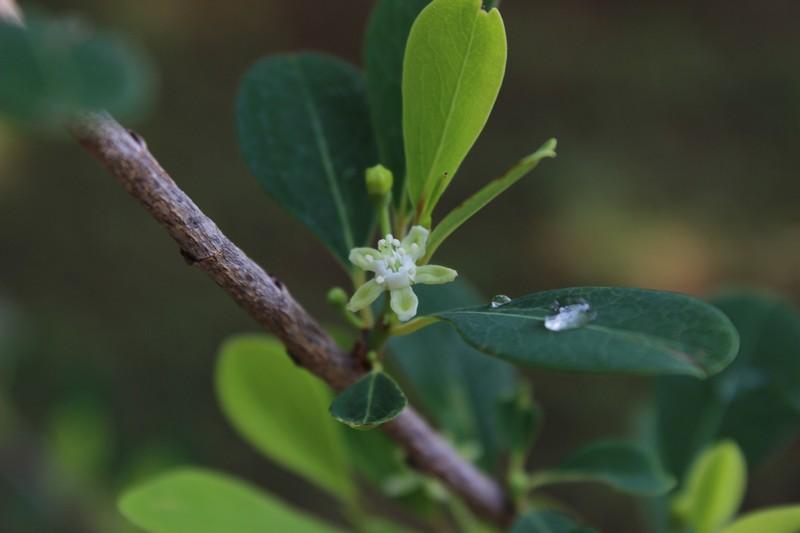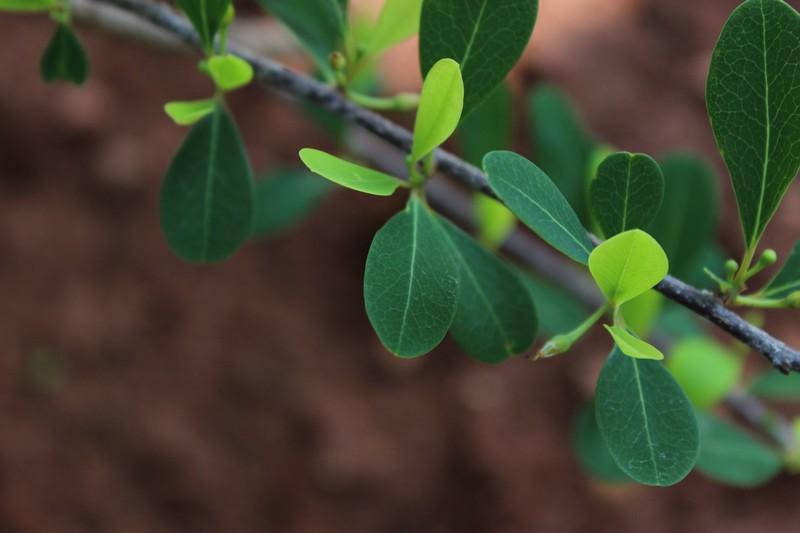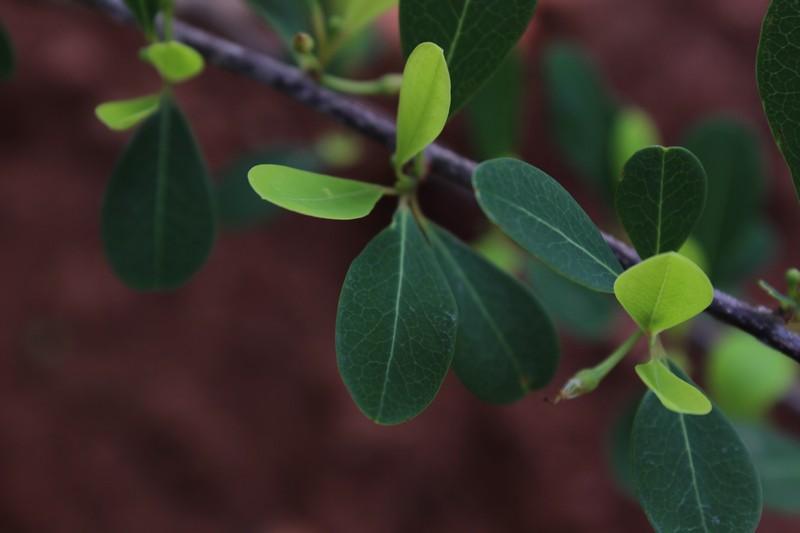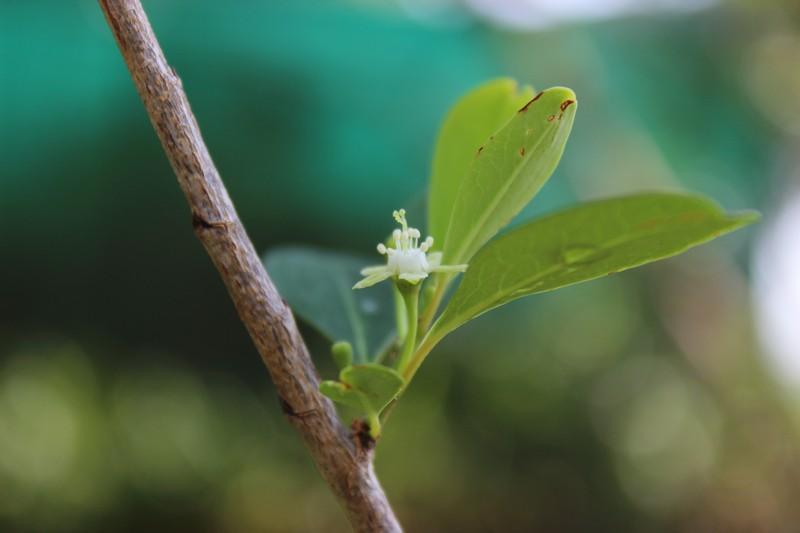 Rutaceae for ID
: Attachments (9). 3 posts by 2 authors.
Bangalore 21st May
---
Erythroxylum monogynum, Erythroxylaceae
---
.
---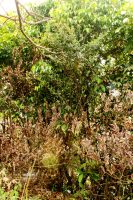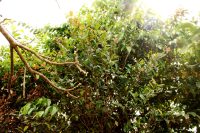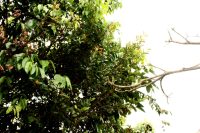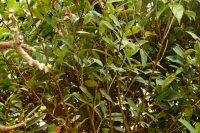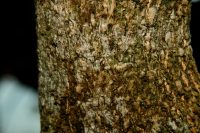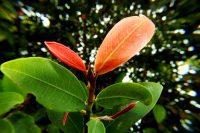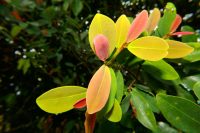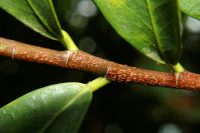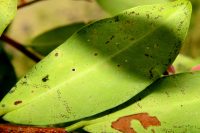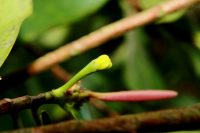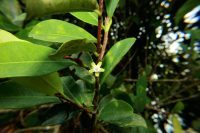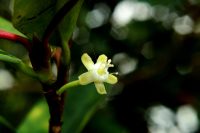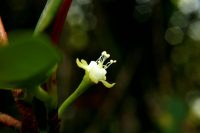 419 ID wild tree:
Please ID wild tree,
Location: near Vannappuram, Thodupuzha, Idukki Dist., Kerala PIN:685607
Altitude: 1500fsl
Flower date: 11FEB2023, 02.20pm
Habitat: wild moisture, rocky misty shady hill, wind
Plant habit: small tree, erect branches, hard woody cylindrical stem 08cm base diameter, rough brown bark
Height: 03.5 meters
Leaves: alternate, elliptic, acute, simple smooth glossy, purplish sprouts, size upto:06×3cm
Flower: axillary buds, 05 sepals, 05 petals, diameter:08mm, white, non fragrant
Fruit:
Seed: 
Camera: CANON EOS1500D +FL10x
---
Ilex wightiana Wall. ??
---
Thank you for ID suggestion.  I think the genus is Ilex, leaves are very close but the efi image shows umbel inflorescence and flowers and bulbs are different at Indiabiodiversity, please find screenshots,
---
Pl. check
https://efloraofindia.com/2012/11/25/erythroxylum-monogynum/
To me appears close.
---
Yes, it is Erythroxylum monogynum, dear …, thank you very much for ID my plant
---
References: