Plant for ID – 06022012 Sirumalai – 3 – orchid:
 Please id this orchid
Location: 
Sirumali Forest, Dindigul

Date :
6th Feb 2012
Habitat : 
Semievergreen forest
Altitute :
abt 500 metres
---
Today is Cheirostylis day…. Since morning I am illustrating our new Cheirostylis from Hong Kong and now I see this from India.
This looks like Cheirostylis flabellata (A.Rich.) Wight.
Thanks for sharing this lovely plant.
---
The altitude could be around 1500 metres … Beautiful.
---
Thanks for the id … I am thinking if this one should also in in Hong Kong and yes there it is, thanks for the info. Which is the species in HK.
…, I got the altitude (~500m) from Google earth for the co ordinates for that place. Even I was wondering why you have mentioned 1600m for Sirumalai. ?
---
Wow …, I mean is the species name you are planning to give ? hongkongensis ? or anything else ?
---
No flabellata is not here in Hong Kong.
The plant which I have been checking to me seems new, but Dr Stephan is skeptic as he thinks, its very strange that we already have three Cheirostylis endemic to Hong Kong which I am myself unable to digest!!! I was just checking some, one of them looks like what we have Cheirostylis seidenfadeniana in India.
---
.
---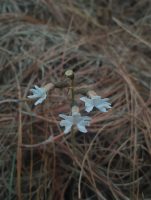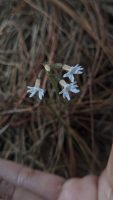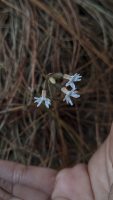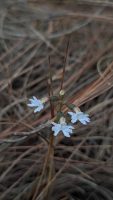 For ID280423MRJ1: 4 images- 1 high res.
Place: Avalanche forest reserve, Nilgiris, Tamil Nadu
Found beneath pine plantation
Could be Cheirostylis ..but would like to know the species.
---
Cheirostylis flabellata (A.Rich.) Wight !
---
Yes, appears close as per images at
https://efloraofindia.com/2013/01/26/cheirostylis-flabellata/
---