Malayalam:
Manjanirkadambu
Kannada:
Ahnan
.
Location- Place, Altitude, GPS-

Andhra Pradesh, Eastern Ghats
Habitat- Garden/ Urban/ Wild/ Type-

Wild
Plant Habit- Tree/ Shrub/ Climber/ Herb- Tree

Height/Length-
10mt
---
Some thing interesting and new for me
---
---
Neonauclea purpurea (Roxb.) Merr.
Medium sized tree
found
near Dharmasthala Karnataka
---
---
Attaching some pics of an
ornamental plant
similar to
Neolamarckia cadamba
.
This is a favourite with Bonsai growers
. I have seen it at 2 places – in a nursery
in Karjat, Maharashtra
(Dec 2014) and in a

cultivated garden

in Thane (Dec 2016).
Both sets are attached.
Is this
Neolamarckia cadamba
or its cultivar or a different species altogether?
Requested to please provide ID.
---
This is not
Neolamarckia cadamba
. It is very unlikely that
N.cadamba
would bloom in a pot.
Looks more like a shrub.
Cephalanthus
sp. perhaps
---
Thanks … for the lead.
Googling suggests 2 possibilities – Adina rubella (Chinese buttonbush) and Cephalanthus occidentalis (common buttonbush).
---
The last two picture  (9 & 10  from the top left) are those of Neonauclea endertii Ridsdale
---
Thanks … Any way to distinguish between all these visually similar species?
---
Most probably Cephalanthus occidentalis L.
---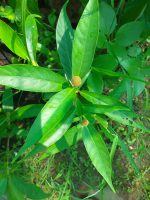 Regarding identification of a species
 : 3 posts by 2 authors. Attachments
(1)- 4 mb.
Respected Sir Here with I am attaching a plant for identification.
---
Something related to Neolamarckia sp. ??
---
Was it cultivated ? Where ?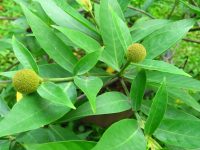 Resembles Neonuclea purpurea
: 3 posts by 2 authors. Attachments
(1)- 4 mb

Location – Mumbai Date – May 2018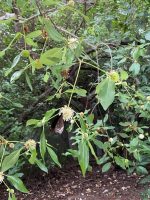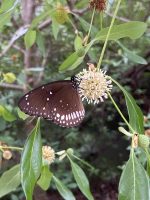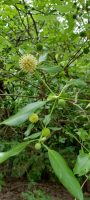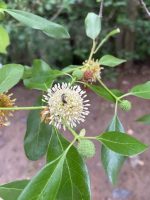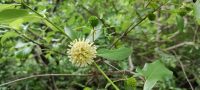 MS/2023/128 – ID request Cephalanthus sps
: 5 images.
Attaching herewith photos received from another group
in Chennai.
For me it's
Cephalanthus
species (
C.occidentalis
). Please confirm or otherwise.
---
I guess the ID is correct !
---
I think looks more closer to images at
https://efloraofindia.com/2013/01/26/neonauclea-purpurea/
Looks different form images at
https://efloraofindia.com/2012/06/14/nauclea-orientalis/
---