Colombia (Boyacá, Caldas, Cauca, Cesar, Cundinamarca, Magdalena, Nariño, Norte de Santander, Putumayo, Quindío, Santander, Tolima, Valle), Peru, Costa Rica, Ecuador, Bolivia (Cochabamba, La Paz, Santa Cruz), Venezuela (Aragua, Barinas, Distrito Federal, Guarico, Lara, Merida, Miranda, Sucre, Tachira, Trujillo),

India (Tamil Nadu (introduced))
 as per
Catalogue of Life
;
Oxalis spiralis
G. Don,
Gen. Hist. 1: 755 1831
Common name:
Spiral oxalis

A carpet forming perennial herb with yellow spiral flowers
, photographed
from SFO Botanical Garden in California
---
---
21022018PP3 : 7 posts by 3 authors. Attachments (1)- 4 MB.
Location:
Bombay Shola, Kodaikanal, Tamil Nadu
Habitat: Gregarious, on the roadside
Insertion of leaves: Whorled
Flower diameter and length: 0.5 
× 
1 

cm
---
It is certainly an Oxalis sp. Unlikely to be Oxalis corniculata L. because of the altitude like Bombay shola. (2100m).
Family : Oxalidaceae
---
Since the flower has reddish veins outside the possibility is Oxalis spiralis Ruiz & Pav. ex G.Don
This species will have many flowers on their pseudo raceme.  The photograph here does not show their actual nature.
Native to S.America and is a weed in most of the higher altitude hill stations in Kerala and Tamil Nadu.
---
Further check at /species/m—z/o/oxalidaceae/oxalis .
---
Thank you … Is this what you mean by 'many flowers on their pseudo raceme' ?
Attachments (1) – 5 mb.
---
Yes. It looks like Oxalis spiralis Ruiz & Pav. ex G.Don
Please see the following link
http://keralaplants.in/keralaplantsdetails.aspx?id=Oxalis_spiralis
---
---
This is surely an Oxalis species, I cannot fix the species to those I know..
---
yes, this is an Oxalis, please check our group's database for earlier discussions and keys. My internet is very slow here
---
Some Oxalis species in India & efi 
---
Yes, this is Oxalis corniculata L.
---
This is Oxalis spiralis as per images and details herein.
---
.
---
---
Yellow flowers or pink flowers? Both looks so out of focus.
---
.
---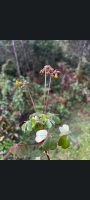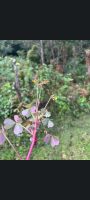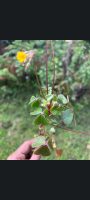 Request for id: 211122PRS2: 3 images.
Posting again for id on behalf of … as clubbed in gmail due to same subject:
Kurinjimala Sanctuary, Kerala
Date- 17 Oct 2022
Is it Oxalis corniculata?
---
To me appears close to images at
https://efloraofindia.com/2013/03/12/oxalis-spiralis/
---