Dessai & Janarthanam resurrected
I. rosea
– according to their paper
main difference between I. rosea and
I. balsamina
is short spur.
Balsaminaceae
Impatiens rosea
Lindl.
Impatiens balsamina L. var. rosea
im-PAY-shuns — impatient; referring to the seed pod's habit of bursting open
…
Dave's Botanary
bal-SAM-in-uh — aromatic
…
Dave's Botanary
RO-zee-uh — rosy
…
Dave's Botanary
commonly known as
: rosy balsam
… all regional names of Impatiens balsamina may hold good for this species
Native to: India (Northern Himalaya, Goa, Gujarat, Karnataka, Maharashtra and Tamil Nadu)
Reference
:
IAAT
at base of Manikgad near Chowk, on 11 SEP 11
---
Dessai & Janarthanam resurrected I. rosea – according to their paper main difference between I. rosea and I. balsamina is short spur.
And short spur ir clearly visible on your photo
---
Thank you … for validating the ID. Rheedea Vol. 21(1) 23-80 2 0 1 1 is an excellent reference for knowing balsams of the west coast and Western Ghats (of Maharashtra, Goa and Karnataka). Thanks to the authors: Jyosna R.N. Dessai and M.K. Janarthanam.
---
---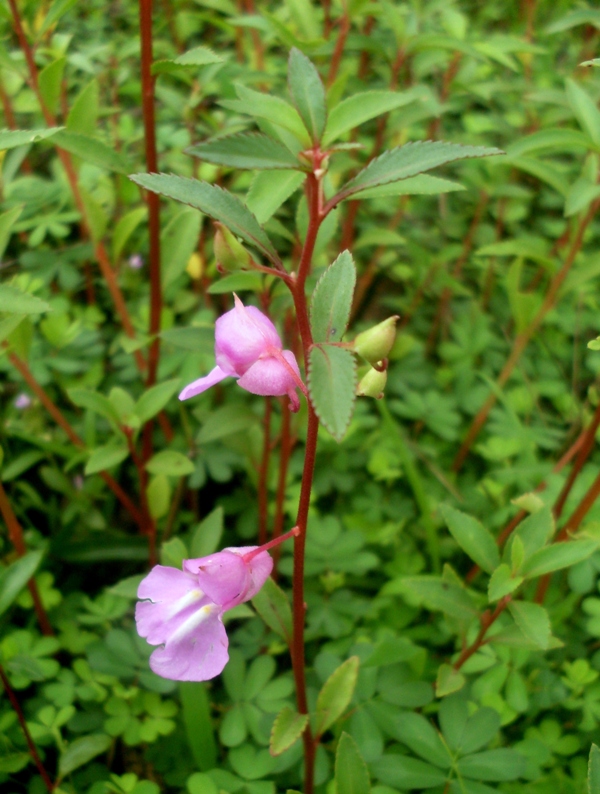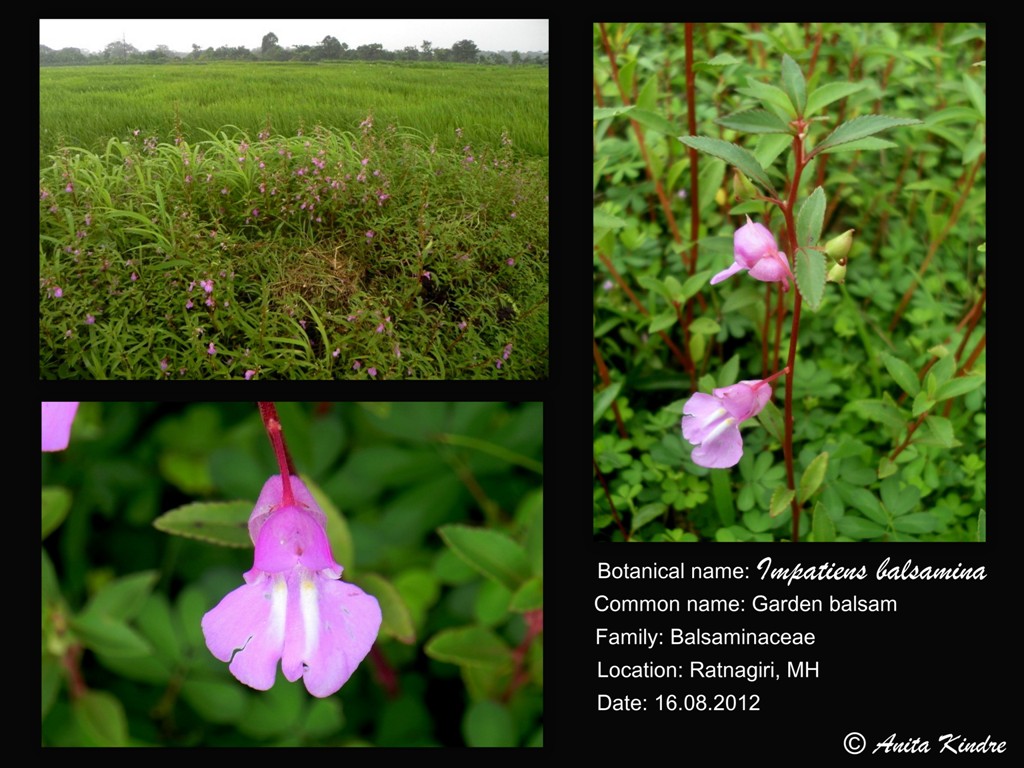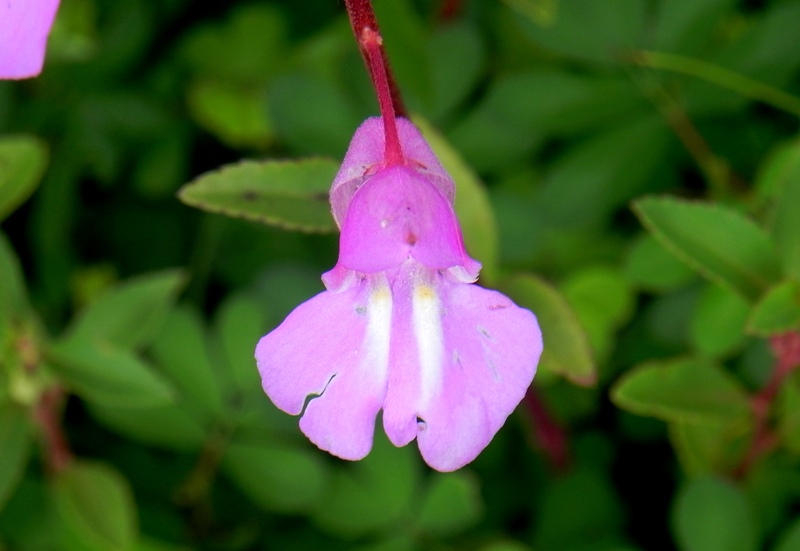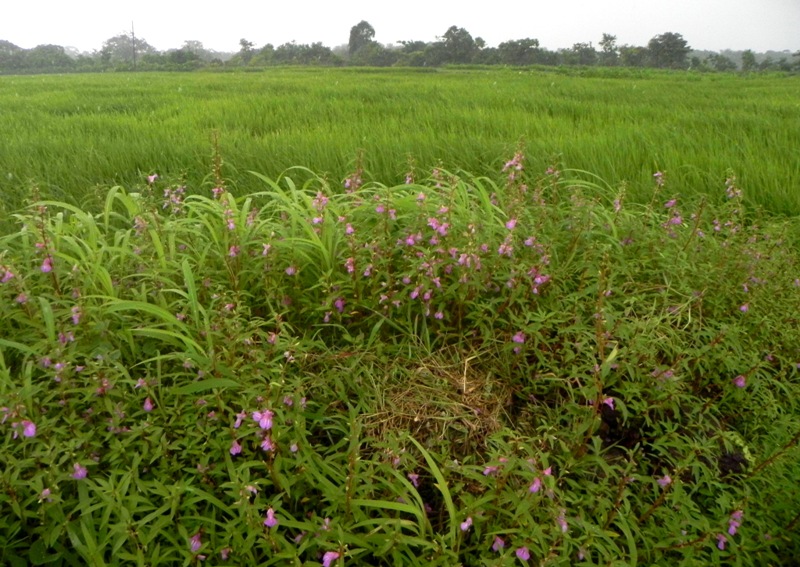 [efloraofindia:14913454]Balsaminaceae, Geraniaceae and Oxalidaceae Week ::AK 04 :: Impatiens balsamina :   5 images. 4 posts by 4 authors.
Here I'm sharing the photographs of Impatiens balsamina, member of Family Balsaminaceae
Location : Ratnagiri, MH
Date: 16.08.2012 
---
Your plant has rather short spur – maybe I. rosea
---
Same thought as …
Impatiens rosea
.
I. rosea
(syn.
I. balsamina
var.
rosea
) is
more common in Deccan side of Western Ghats
than
I. balsamina
var.
balsamina
… I could be wrong.
---
Important points noticed in the discussion. I have to check spur in my collections.
---
---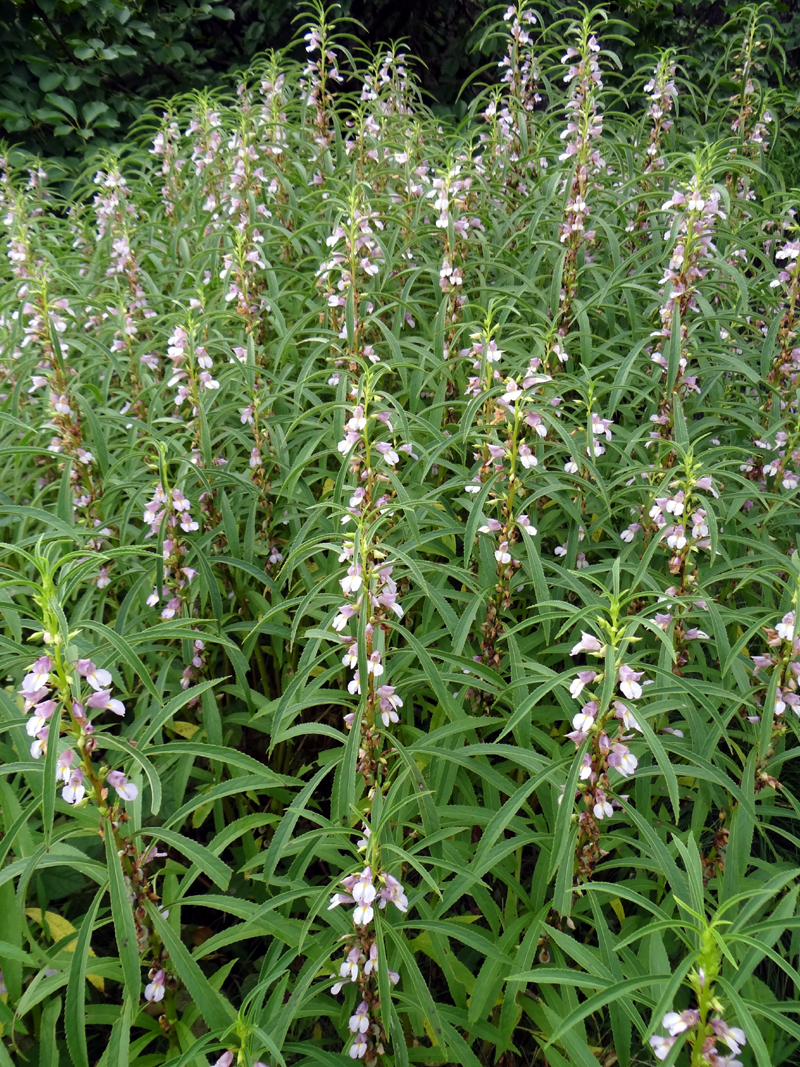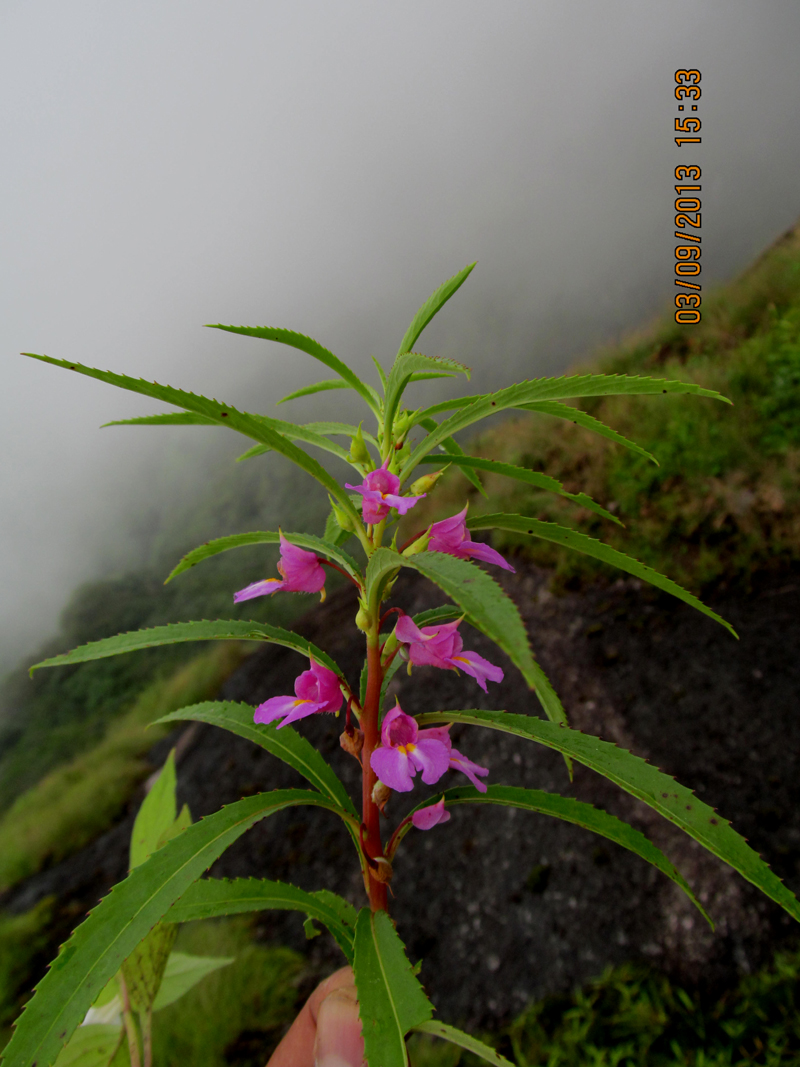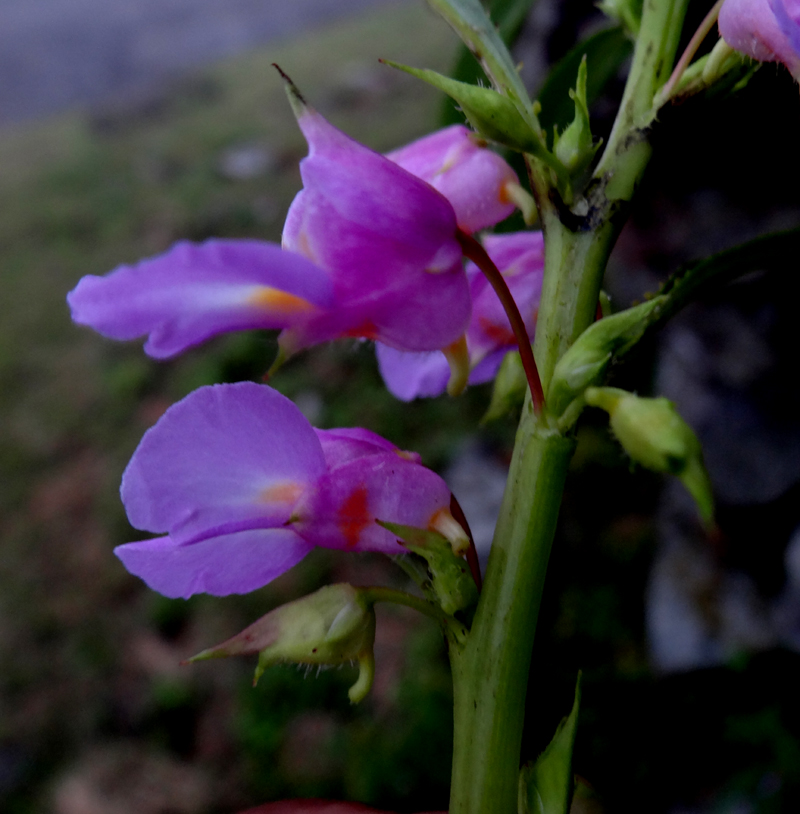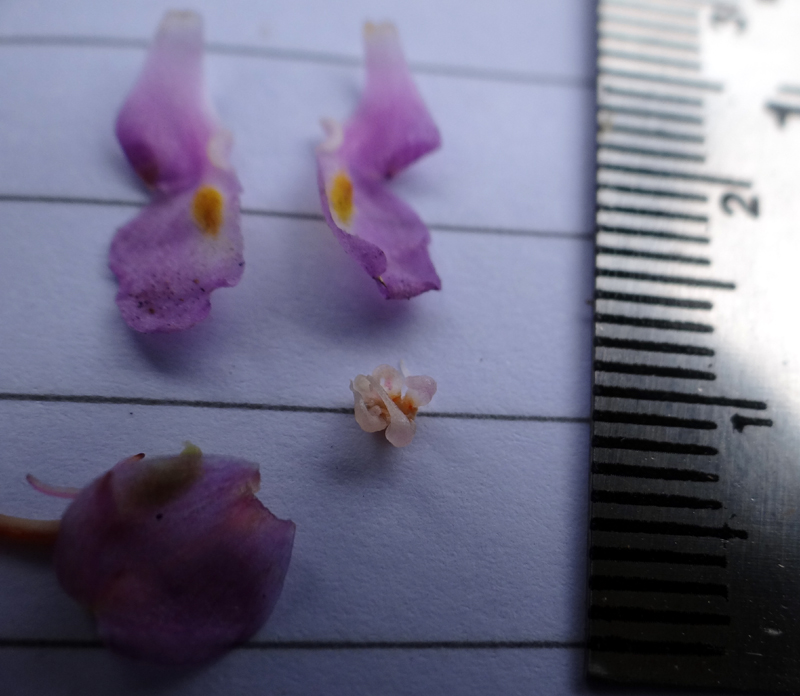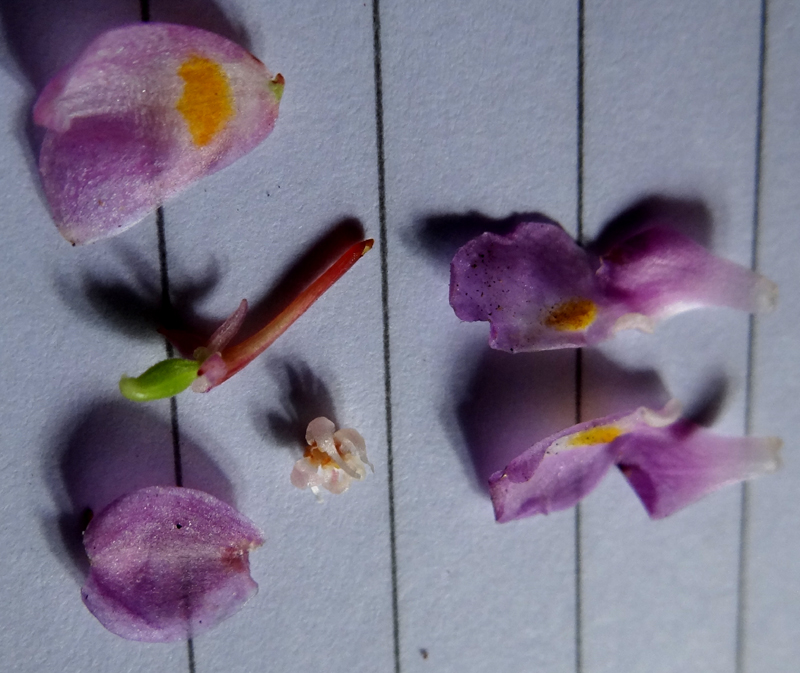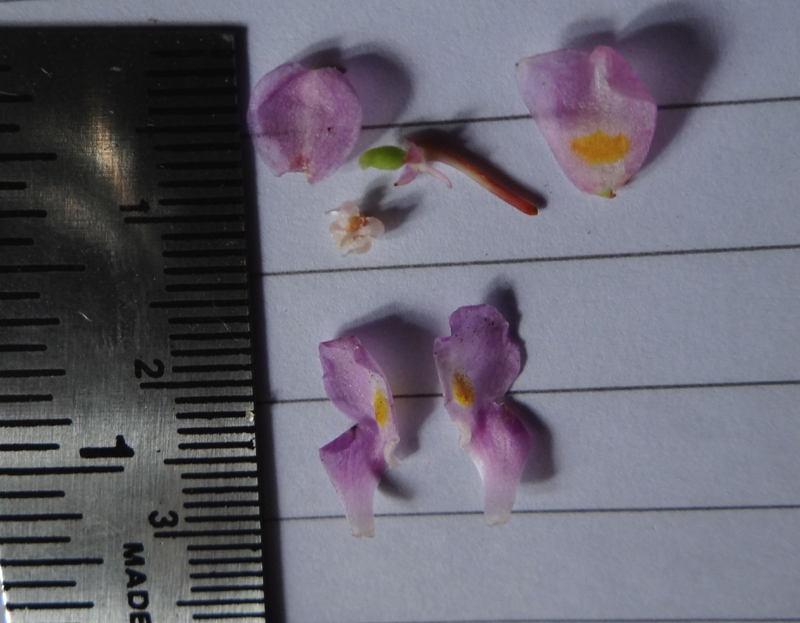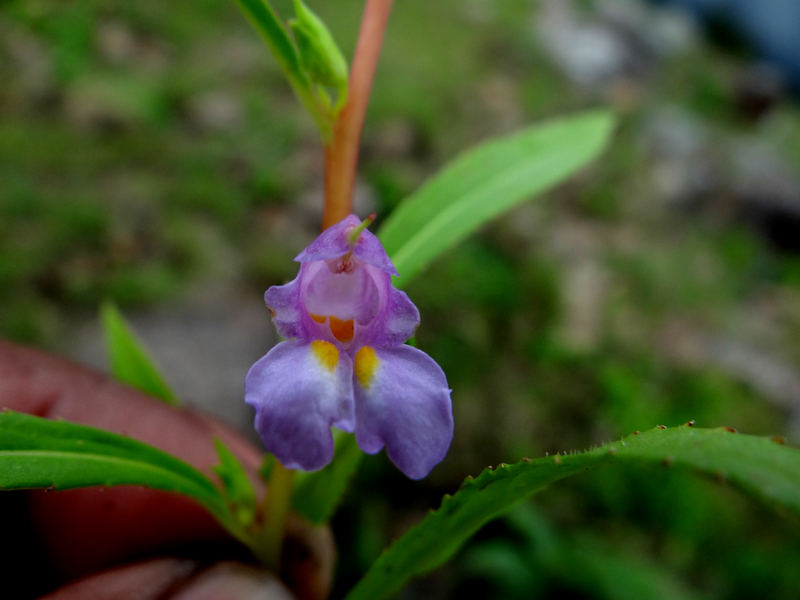 [EFLORAOFINDIA_100214PD02_FLORA OF ODISHA FOR ID] : 6 posts by 5 authors. Attachments (7).
I have collected this Impatiens

from Mahendragiri hills, South Odisha from an altitude of 1200 m.
Please help me in identification. … and 

…

may do the needful.
The spur is very short and it continues to be short till the plant dies
unlike Impatiens balsemina whose spur is very long.
It grows in plateaus above 1200 m.

I have attached detailed images with scales. Hope these images will be sufficient to reach any conclusion regarding species identification.
---
Yes, Impatiens rosea
---
I followed key by Dessai & Janarthanan. Your plant match I. rosea well
---
---
---
It looks like I. balsamina. If the spur is shorter than the wings it is var. rosea.
---
Thanks …, I also referred Flora of Bombay, it is correct.
---
Thanks, … Which one out of the two?
---
var.
brevicalcarata
T. Cooke,
leaves reaching 6 inch long, spur short, stout, incurved.
---
---
---
Impatiens balsamina var. rosea (Lindl.) Hook.f. … synonym of Impatiens rosea Lindl. 
---