---
---
I think yes Matricaria chamomila L. (syn: M. recutita L.), with characteristic convex disc and recurved ray florets, combined with finely dissected leaves.
---
.
---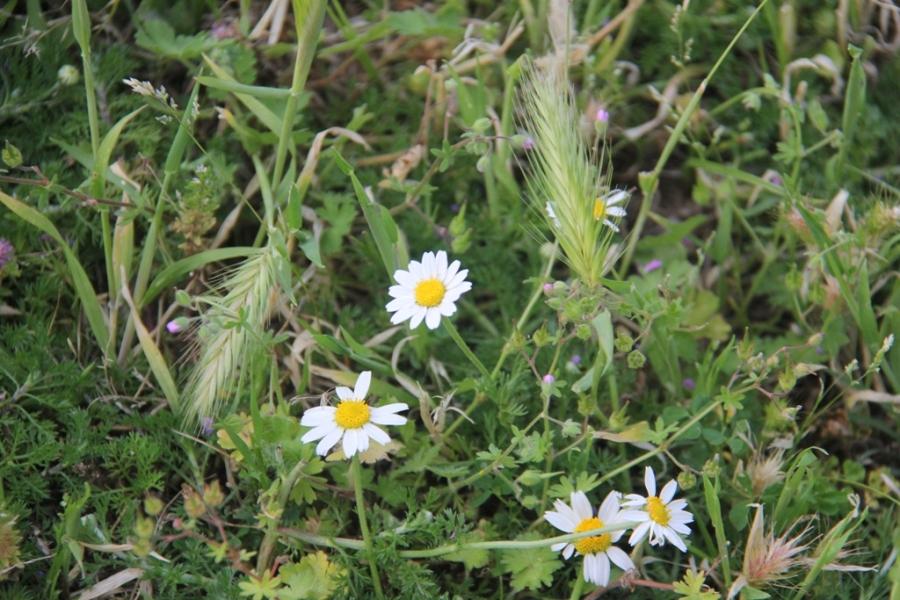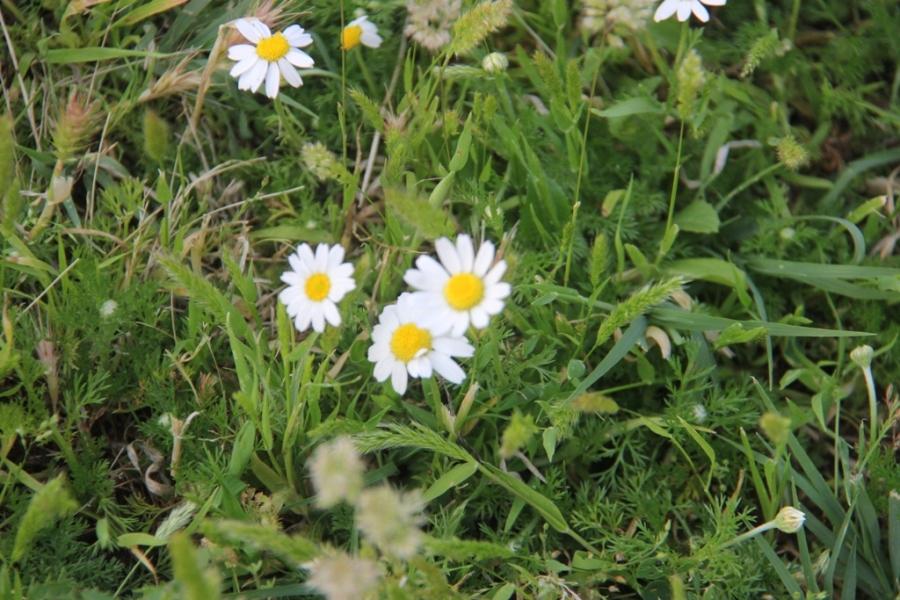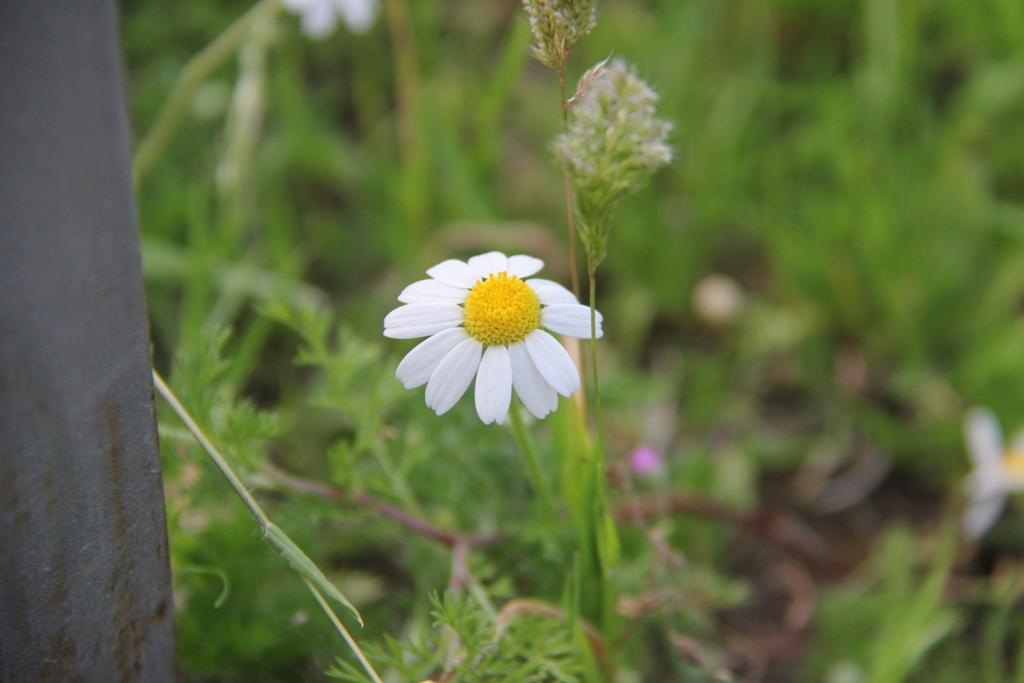 Plant for ID :: Rome :: EU-ARKOCT52
: 7 posts by 3 authors. Attachments
(3)

Saw this flower
by the roadside
in Rome in May 2016.

Requested to provide ID.
---
Can this be Matricaria chamomilla as per Gurcharan ji's post (recurved florets and finely dissected leaves)
---
No, leave appear to be different.
---
Out of 2 sp., Matricaria discoidea DC. and Matricaria chamomilla L.,  having distribution in Italy, Matricaria chamomilla L.  looks more matching.
---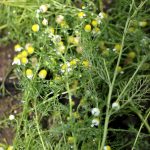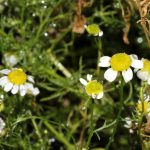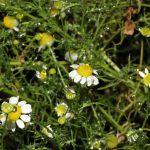 Matricaria chamomila from Mandal, Uttarakhand-GS07012022-1: 3 very high res. images.
Matricaria chamomilla Linn.
Syn: M. recutita Linn.
Chamomile, the common medicinal plant differentiated from M. aurea and M. discoidea in presence of long white ray florets.
Photographed from Medicinal Plants Farm, Mandal, Uttarakhand, 2-6-2013,
---
---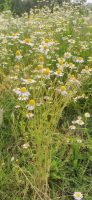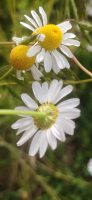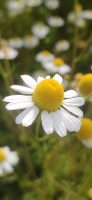 Identification required for Asteraceae species from kashmir: 4 high res. images.
pedunculate, solitary or in corymbs Ray-florets white 
Location: Anantnag kashmir
Note that it doesn't have any unpleasant smell like in Anthemis cotulla Or matricaria.
It have some type of orange smell
---
Looks close to Matricaria chamomilla L. !
---
No sir….
---
I think … is right, M. chamomilla, see my post from Uttarakhand
https://groups.google.com/g/indiantreepix/c/GgJ
---
German chamomile (Matricaria chamomilla) is a flowering plant in the Asteraceae family. The herb smells slightly like an apple, which may explain its name—chamomile is Greek for "ground apple."
https://www.verywellhealth.com/the-benefits-of-chamomile-89436#
---
Not agree with Matricaria sp.
Please look at the disc floret …
Phyllaries centrally dark greenish or brownish, oblong, , . Ray florets 10–25; corollas (4–)10–13(–20) mm. Disc corollas 1–2.5 mm.
---
In that case, pl. check:
https://efloraofindia.com/2011/02/06/anthemis-cotula/
---
Not matched..,
It resembles with Tripleurospermum inodorum
---
Tripleurospermum inodorum has not been reported from India/Kashmir. Before making sure check achenes: they should be triquetrous with 1 adaxial and two lateral ribs, and two distinct resin sacs at tip, ray florets 1 cm long, if they are 5 mm long or less it could be T. parviflorum which is reported from Pakistan and in FBI.
Matricaria would have dorsi-ventrally compressed achenes, with 5 ribs on one side lacking resinous sacs, ray florets 5-8 mm long in M. chamomilla
---
Sure, I will check all the characters
---
Is the receptacle solid or hollow? In Matricaria the receptacle is hollow.
---
What is the final id?
---
Matricaria chamomila 
---
---
.
References:
The Plant List  GRIN
https://en.wikipedia.org/wiki/Matricaria_chamomilla
https://www.flowersofindia.Chamomilla.html
https://www.illinoiswildflowers.ger_chamomile.htm