---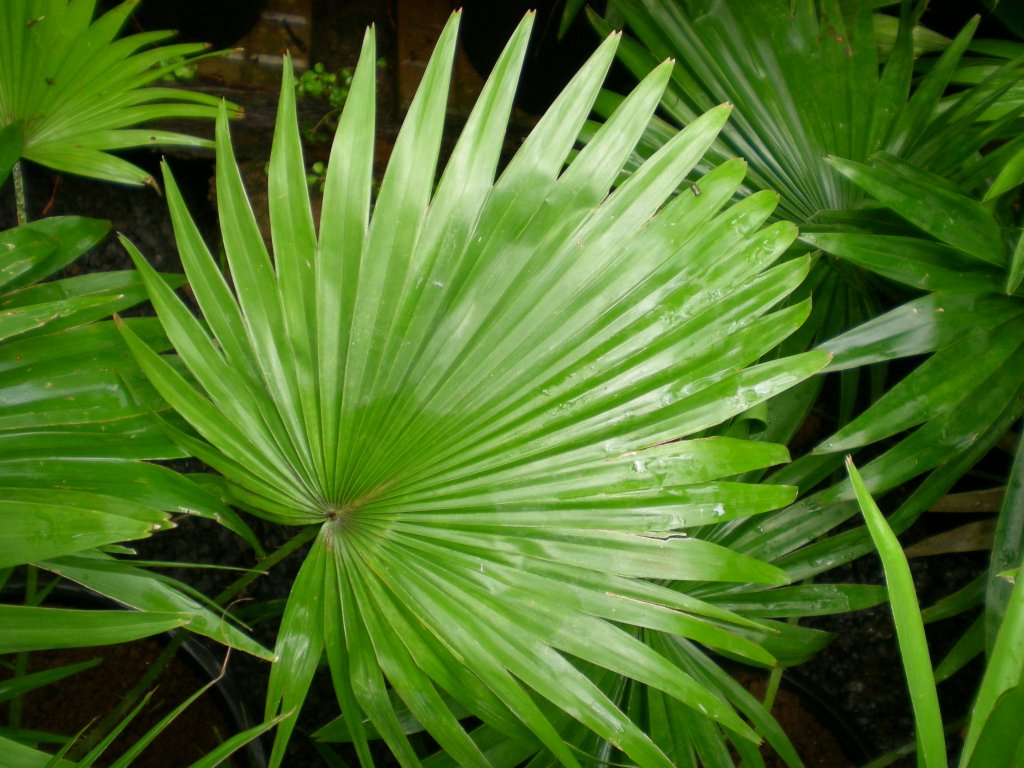 Ornamental Palm For ID : Nasik : 100713 : AK-2 : Attachments (1). 5 posts by 3 authors.
Ornamental Palm seen at a nursery in Nasik on 3/10/10.
A cultivated, potted palm.
---
looks like Livistonia chinensis..
---
In Livistonia chinensis the terminal ends of the leaves are drawn in to a thread like structure (mature leaves).  Here it is not so.  Therefore please post a picture of the habit of the plant.
---
I will search for more pictures. If not, I will make it a point to take more pictures during next visit.
---
---
Attached images may be Livistona chinensis (Jacq.) R.Br. ex Mart. Please ID the plant.
Location:

AMU campus, Aligarh
Family : Arecaceae
Genus & species : 
Livistona chinensis
 (Jacq.) R.Br. ex Mart (?)
Habitat: Grows on garden

Habit : Tree
---
I have doubts. There are no spines on the petiole??
---
I do not know the id.
KEY and descriptions of members of the genus can be accessed at – Research online
---
Palm Kolkata Bot garden. For ID
---
Livistona chinensis (Jacq.) R.Br. ex Mart.?
---
Yes from me also.  Common garden plant here.
---
Yes, possible.
---
.