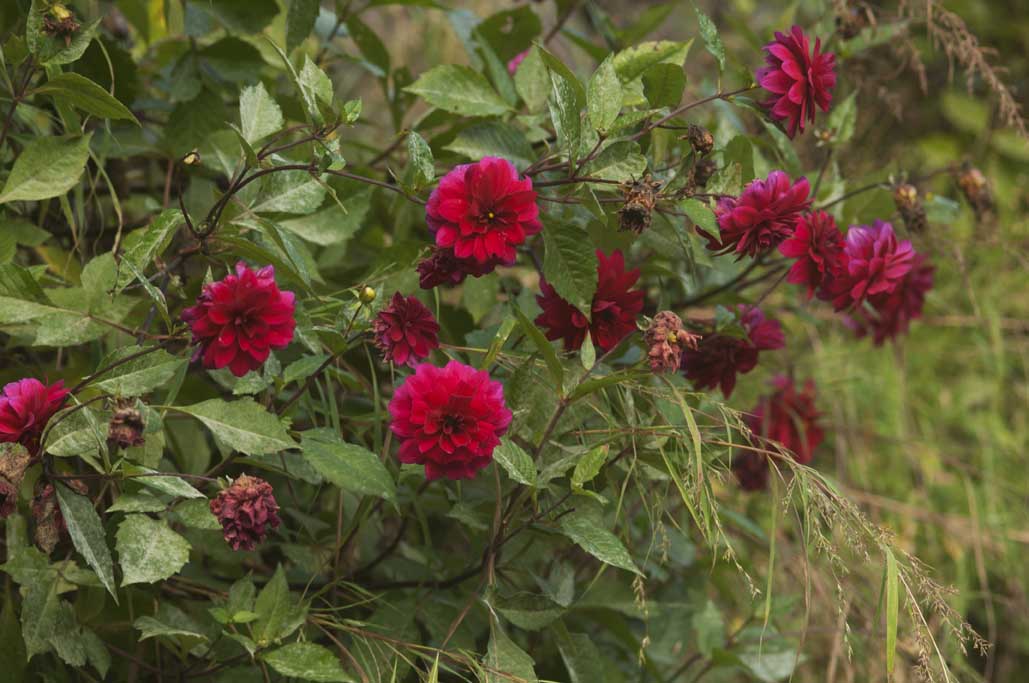 This flower was photographed
in End August Month in Chakrata reagion.
May I request you for help in ID please.
---
looks like Dahlia
---
it is wild dhalia also found in shimla
---
Dahlia species so far in efi.
---
I could not find which species of Dahlia is found wild in india.
Details reading at 
Dahlia
 (different species and cultivars) could not give the answer.
It does not give any species as native to India.