Osbeckia
virgata
D. Don ex Wight & Arn.;
.
---
Much-branched subshrubs, up to 1 m tall; young stem bluish, stiff appressed hairy. Leaves 1.5-3.3 x 0.5 – 1.8 cm, elliptic to linear-lanceolate,base attenuate, apex acute, hairy below on nerves, prominently 3-ribbed; petiole up to 5 mm long. Flowers in terminal few-flowered clusters, pentamerous, c. 2 cm across. Calyx tube 3-4 mm long, subglobose with stalked stellate and simple bristles; lobes 5, lanceolate, acute. Petals pink, 6-7 x 3-4 mm, obovate. Stamens 10; anthers 4-5 mm long. Ovary 5-locular, with tufted stiff hairs. Capsules 6-7 x 4-5 mm, subglobose. Seeds minute, curved and minutely tubercled.
Flowering and fruiting: August-March
Grassy areas in evergreen and moist deciduous forests, also in the plains
Peninsular India and Sri Lanka
Thadiyandamol
August 2014
---
Identified as Osbeckia octandra.
Family: Melastomataceae
Date: 26th December 2014
Place: Agumbe, Karnataka
Habit: Small shrub
Flowers: Around 2-3 cm across.
Leaves- 3-4 cm in length
Reference: 1) Attached along with photos and 2) http://www.kew.org/herbcatimg/448072.jpg
The combination of 3-ribbed leaves and tuft of bristles on an elongate stalk on the calyx cup led me to O. octandra (Image title '3'). Please validate. And in case it is any other species of Osbeckia, I have attached the remaining key to 5 petal Osbeckia sp ('1', '2' and '3').
---
O.virgata

---
.
Date
:

26 DEC 2014
…
Altitude
:

about 700 m asl
Osbeckia ¿ octandra ?
… (family: Melastomataceae)

… post
ANJAN12/12
shows better aspects of this plant
---
You are correct,
---
O.virgata
---
Many thanks… for resurfacing the post and helping to get the ID. I have labelled the posted photos from flickr as Osbeckia virgata D. Don ex Wight & Arn.
Many thanks to … for the ID.
---
.
---
Images by

Shobha Halwe-Chavda

 Identified by E.S. Santhosh Kumar (Inserted by J.M.Garg)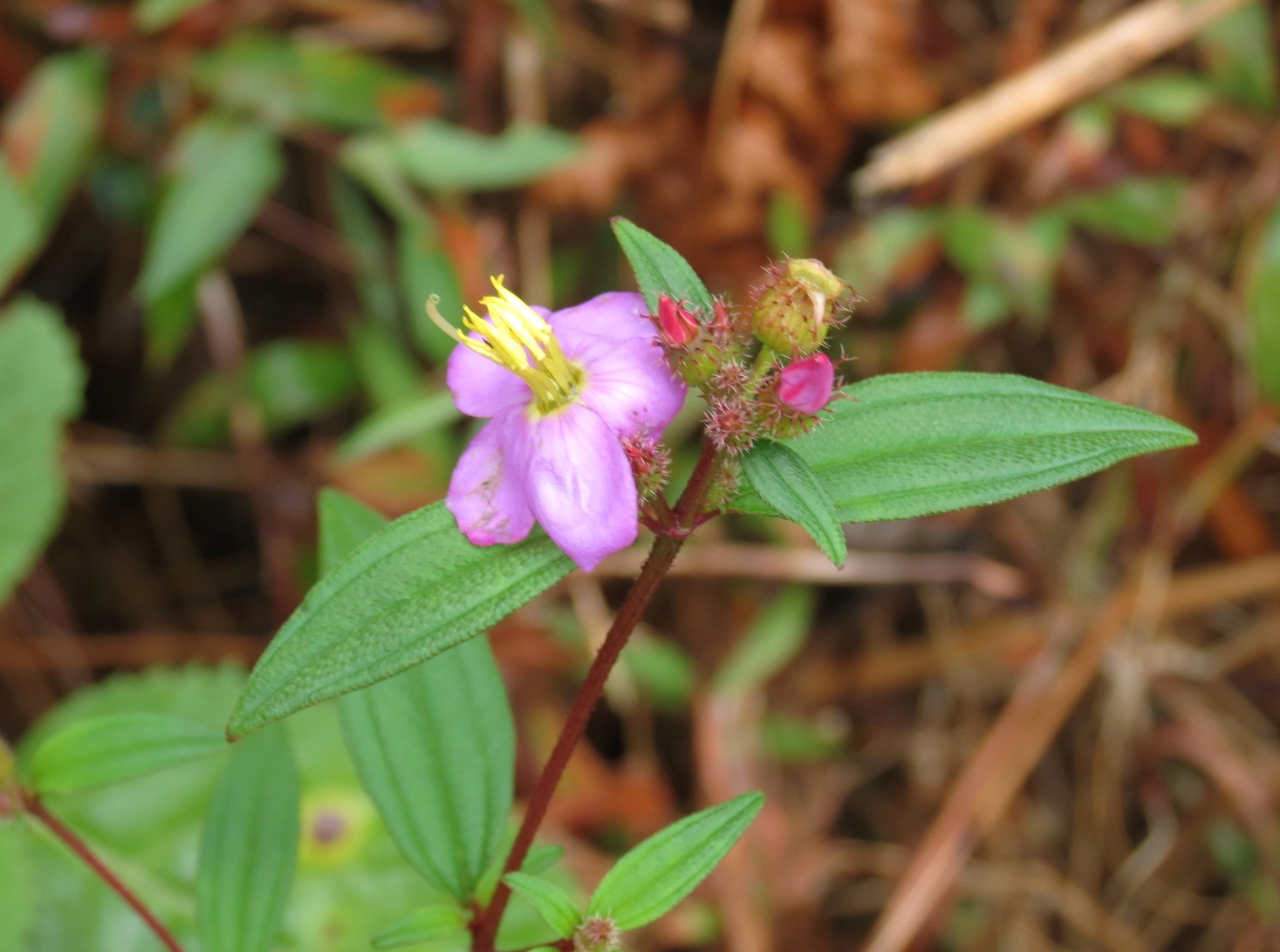 Is this Osbeckia stellata : Attachments (1). 2 posts by 2 authors.
Flower for Id pl. Is this Osbeckia stellata ?
Location -Coorg (Madikeri), Karnataka
Date- 12.2.2014
Habitat –Wild
---
Osbeckia virgata I suppose
---
O. virgata
---
Based on this single images, it appears to be incorrect.
---
May I request you to give your views in this matter pl.
---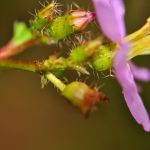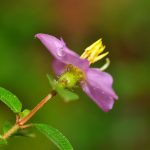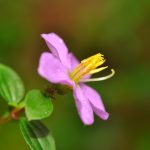 Osbeckia octandra sensu Clarke, is distributed only in Sri lanka, Ceylon. In FOI all images shown under Osbeckia octandra is Osbeckia virgata D. Don ex Wight & Arn.
Osbeckia virgata and O. octandra are closely related. They are easily recognized from other species in their area by their general appearance. But they may be confused with O. brachystemon, O. parvifolia and O. moonii when one has to decide their identity by means of differential characters. O. virgata and O. octandra differ from these by the usually much sparser vestiture of the hypanthium; by the almost thread-like intersepalar emergenoes with 1 to few bristles, or by the much reduced intersepalar emergences; and by the deciduous sepals.
I am attaching few images ​
---
---
That's right. Osbeckia octandra is found only in Sri Lanka. So, the FOI specimen must be Osbeckia virgata.
---
Attachments (1) – 5 MB.
---
Attachments (1) – 5 MB.
---
Attachments (1) – 5 MB.
---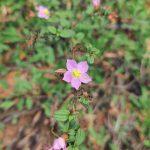 Requesting a herb ID_110422-4
:  2 high res. images.
A handsome herb with pink flowers,
leaves alternate with characteristic three venations.

Bonacaud, Adjoining Agasthyamalai.
---
Osbeckia octandra L. ??
---
Looks different from images at Osbeckia octandra DC.
Could not find a match as per comparative images at Osbeckia
---
O. virgata
---
Could you please tell me the key characters to differential O. octandra and O. virgata
---
If you check both species in efi, you can notice the clear difference, in particular w.r.t. the hairs on the calyx, habit of the plant and shape of the leaves.
---