---
---
Leucojum sp., most probably L. vernum (Amaryllidaceae)
---
Thanks … for the lead, bang on.
Following on your lead, it looks like Leucojum aestivum since the flowers are in an umbel and the flowering was in May (information source – Wikipedia).
---
---
Thank you so much …
---
---
flora-Australia-11:
Snow drops-`Galanthus`- F-Amaryllis.-saw in the garden.
Gala in Greek is milk and Anthus is flower.
Its bulbs are poisionous.
Pl confirm the species.
---
I hope G. nivalis
(Inner segms. green only at sinuses 1. G. mvalis 
 Inner segms. green on lower half as well as on sinuses 2. G. elwesii)
---
---
Leucojum aestivum L. !!
---
.
---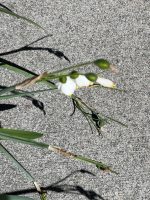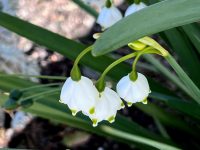 Leucojum aestivum from California-GS06032023-3: 3 very high res. images.
Leucojum aestivum Linn., Fam. Amaryllidaceae, distinguished from related species L. vernum (flowers solitary, rarely 2 ) in usually 3-8 flowers per cluster. Photographed from Fremont, California, USA
---
Yes, as per images at
https://efloraofindia.com/2014/03/10/leucojum-aestivum/
---
.
---
Leucojum aestivum from Fremont, California-GS06032023-4:
Leucojum aestivum Linn., Fam. Amaryllidaceae, distinguished from related species L. vernum (flowers solitary, rarely 2) in usually 3-8 flowers per cluster.
Photographed from Fremont, California, USA
---
Yes, as per images at
https://efloraofindia.com/2014/03/10/leucojum-aestivum/
---