Decalepis khasiana 
(Kurz) Ionta ex Kambale,
Taxon 65: 876 (2016)
(syn:
Finlaysonia khasiana
(Kurz) Venter;
Hanghomia marseillei
Gagnep. & Thenint;
Pentanura khasiana
Kurz;
Periploca acuminata
M. A. Rahman & C. C. Wilcock;
Periploca khasiana
(Kurz) Benth. & Hook. fil.;
Stelmacrypton khasianum
(Kurz) Baillon);
.
Assam to S. China and Indo-China: Assam, Bangladesh,
China South-Central, China Southeast,

East Himalaya,

Laos, Myanmar
as per
POWO
;
.
Common name:
 Khasi Swallow-Root • 
Mizo

:
Thei-kelki
.
---
Location : Serte, Lunglei district, Mizoram
Date : 02-10-2011
Habit : Evergreen climber with milky juice
Who has made the identification?
---
BSI, Shillong
---
although flower is not there in the attached pics, but on the basis of fruit shape and leaves
it looks to be Decalepis khasiana.
I would be happy if you are so kind to provide me some seeds of this plants my research purpose.
---
---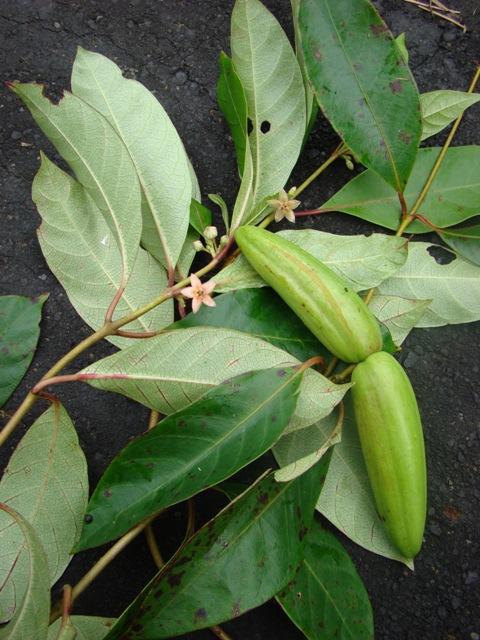 I'm attaching herewith a photograph of
climber
for your identification.
Date : 04-01-2012. Place :
Darlawn, Aizawl district, Mizoram. Altitude : ca. 1,100 m.
It grows wild in and around village. Habit : A climber exuding white latex.
---
Beautiful Liana, Could be a species of Heterostemma (Oianthus).
---
Decalepis hamiltonii ??
---
But it has distribution only in SW Ghats as per details at Decalepis hamiltonii
What are the species recorded in your area?
---
Decalepis is not recorded in the Flora of Mizoram
---
Decalepis khasiana (Kurz) Ionta ex Kambale ??
May I request you to pl. post a high resolution image to check details.
Extremely sorry ! I don't have this image in my computer because a lot of my photos were formatted.
---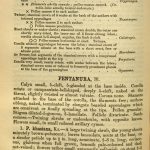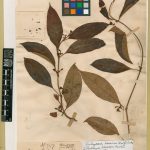 By looking at the picture, it's clear that it is certainly a
Decalepis.
If petals are puberulous within and pedicels are pubescent, then it can be D. khasiana. But apparently it looks like interesting species. Please ask the concerned person to illustrate the plant with details take photos of flowers (closeups). It can be new species also.
I have attached a protologue and type of Decalepis (Pentanura) khasiana for your perusal.
---
The leaf of the plant looks different. Please attach close view of flower and young leaves
---