Bismarck Archipelago; Dominican Republic; Fiji; Leeward Is.; Solomon Is.; Thailand; Trinidad-Tobago; Windward Is.
 as per
Catalogue of Life
;
.
Common name:
 Striped Ginger
Alpinia for ID : 090511 : AK-1:
Taken during Feb and April, at Mumbai, Maharashtra.
Some Alpinia sp?
Flowers very tiny….plants around 5-6 feet in height.
---
may be Alpinia purpurata Alba
---
The above plant seems to be Alpinia vittata. common name Striped Narrow-leaf Ginger.
Kindly validate.
---
---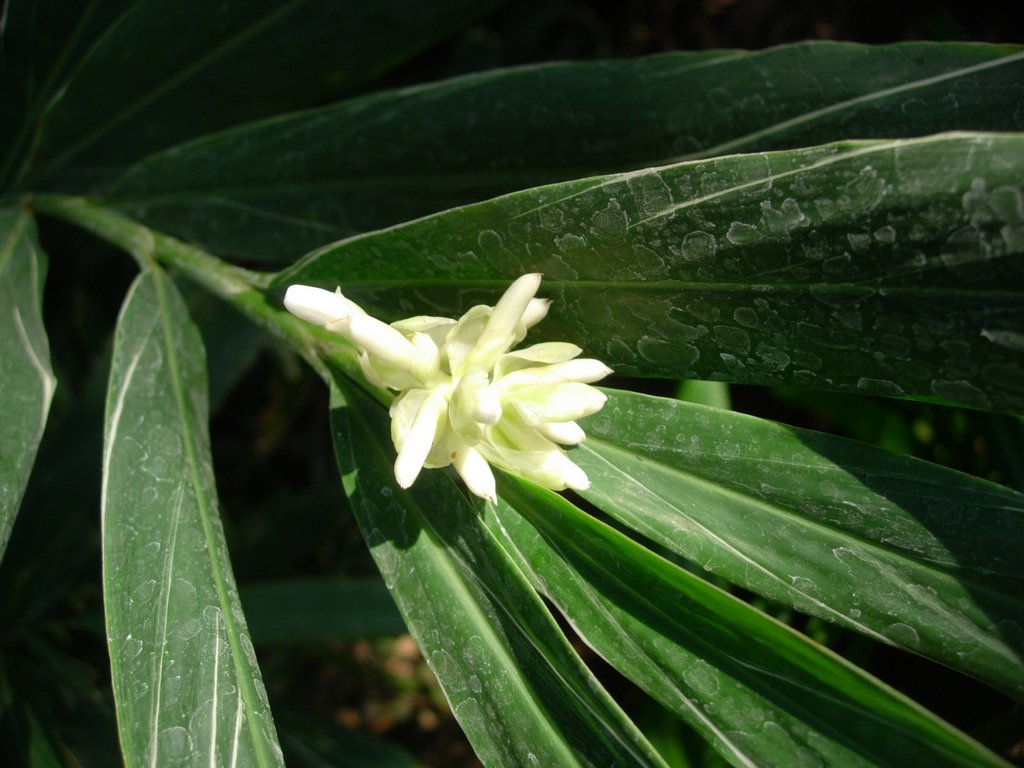 Alpinia For ID : Hiranandani Gardens,Powai : 250314 : AK-34 : 3 posts by 2 authors. Attachments (4).
Seen during the Tree Appreciation Walk, Mumbai on 23/2/14.
Is this Alpinia vittata?
Similar to another posted earlier by me from Mumbai, id of which is pending too.
Alpinia vittata
again?
Kindly confirm id.
---
I too had captured the same plant last year and
posted on the forum
, but is unidentified as yet:
Hope to get it IDed….
---
On searching, both species posted by me today look like
Alpinia vittata
.
Had posted them for expert validation.
---
Thank you …, I take the ID as Alpinia vittata, this was a long pending one….
I missed the Walk, else we would have met, it would be nice to meet you…
---
My id is based with the help of pictures available on the net.
---
.
---
Attached are pictures of
Alpinia vittata
captured
at Hiranandani Powai, Lakeview in February 2013.

Requested to please validate the ID.
---
Affirmative
---
---
Some Alpinia species?
---
Looks like one of the Alpinia species
---
Yes, It is Alpinia non fruiting.
I have planted this in DAKC, Thane Belapur road as well as in Reliance (old Nocil).
---
ID assumed as Alpinia vittata based on this post here …..
Have posted this separately as part of the family fortnight this month.
---
---
This is Alpinia vittata.
---
---

Flower for Id – ID03042018SH2 : 6 posts by 2 authors. Attachments (2)
Flower for id pl.
Location –

Dattaji Salvi Garden

, Thane ( Maharashtra)
Date – March. 2018
---
Alpinia vitata an exotic ornamental
---
---
---
Another possibility is Alpinia luteocarpa, the Red Bamboo Ginger.
Experts please validate.
---
---