Images
by M Sawmliana (Id by Pascal Bruggeman) (Inserted by J.M.Garg) (For more images & complete details,
click on the links)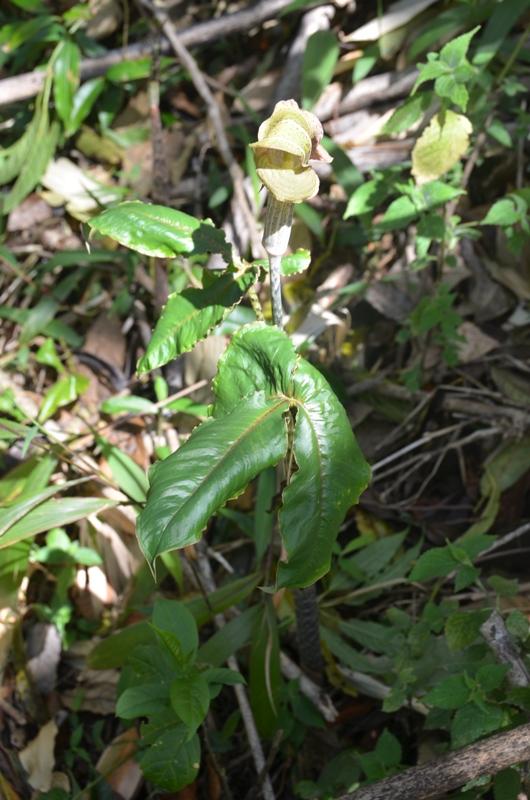 Location : Phawngpui, Mizoram. Date : 11-04-2012. Habitat : Wild.
---
This looks like Arisaema watti but ID can't be confirmed from this picture
Please attach few more clear pictures of spathe
---
This is Arisaema wattii, a species that has its major distribution in Burma but can be found in several of the north-eastern states of India too.
It has a distinctly auriculate spathe and trifoliate leaves, the outer leaflets of the leaves are lobed and a-symmetric.
---