Common name:
Rosy Ixora •
Marathi
: गुलाब कुडा Gulab kuda
.
---
Small trees up to 5 m tall.
Branchlets- Branchlets terete, glabrous.
Leaves- Leaves simple, opposite, decussate; stipules interpetiolar, caducous and leaving scar; petiole 1-1.2 cm long, planoconvex in cross section, glabrous; lamina 7-26.5 x 3-10.2 cm, broadly elliptic to elliptic-oblanceolate, apex acute, base attenuate to decurrent, margin entire, chartaceous, glabrous; midrib slightly canaliculate above; secondary nerves 12-15 pairs; tertiary nerves slender reticulo-percurrent.
Flowers- Inflorescence terminal corymbs, congested; peduncle elongated, up to 15 cm long, pubescent; flowers sessile, white.
Fruit& seed- Berry, nearly globose; seeds 2.
Undergrowth in evergreen to dry evergreen and semievergreen forests between 300 and 900 m.
Endemic to the Western Ghats- South, Central and south Maharashtra Sahyadris.
(Attributions- B. R. Ramesh, N. Ayyappan, Pierre Grard, Juliana Prosperi, S. Aravajy, Jean Pierre Pascal, The Biotik Team, French Institute of Pondicherry f
rom
India Biodiversity Portal
)
Images by G

irish Kumar Ellezhuthil

 (Id by V R Vinayaraj, P S Udayan & N. Sasidharan) (Inserted by J.M.Garg) (For more images & complete details,
click on the links)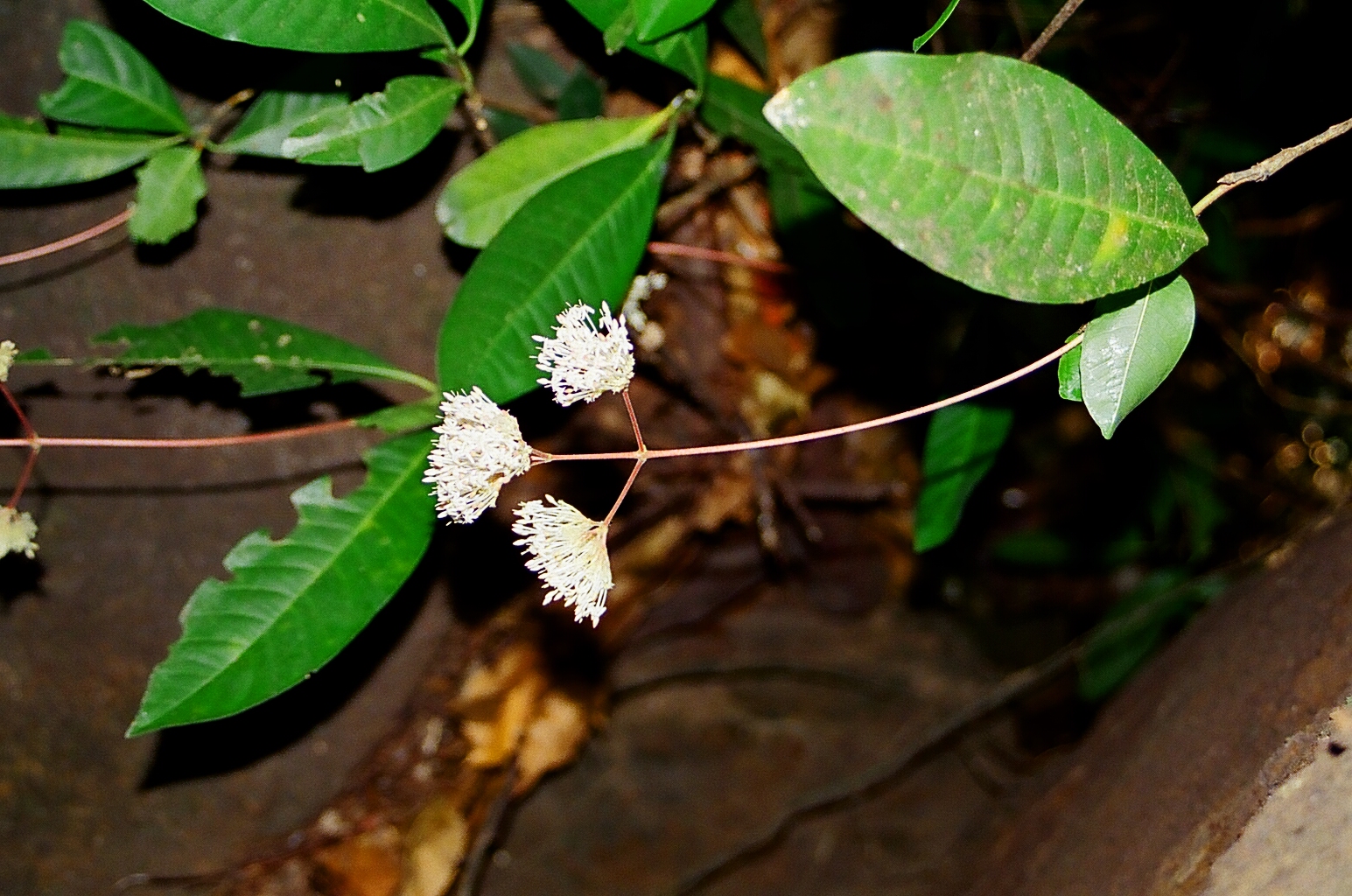 please ID… : 8 posts by 4 authors. Attachments (1).
STRAGGLING HABIT
---
Perhaps Ixora javanica
---
These links and attached entry in FBI throw some light on I. javanica (Blume) DC. –
---
May be Ixora elongata Heyne ex G. Don
---
The image is of Ixora elongata.
---