---
Leaves cauline and radical, radical ones 20-40 x 1-3 cm, cauline ones 10-20 x 1-1.5 cm, linear-lanceolate, acuminate at apex, broadly sheathing at base; sheath 3-5 cm long. Inflorescence long-peduncled, racemose panicles. Bracts 0.8-1 cm long, 0.5-0.6 cm wide, broadly ovate. Stamens 3; staminodes 3; filaments bearded. Capsule 0.8-1 cm long, 0.6-0.7 cm wide. Seeds echinate.
Flowering and fruiting: April-June
(Attributions- Dr. N Sasidharan (Dr. B P Pal Fellow), Kerala Forest Research Institute, Peechi
from
India Biodiversity Portal
)
---
Identified by …
Found in grasslands
Chikamagalur-Kemmangudi Road
13th September 2014
---
---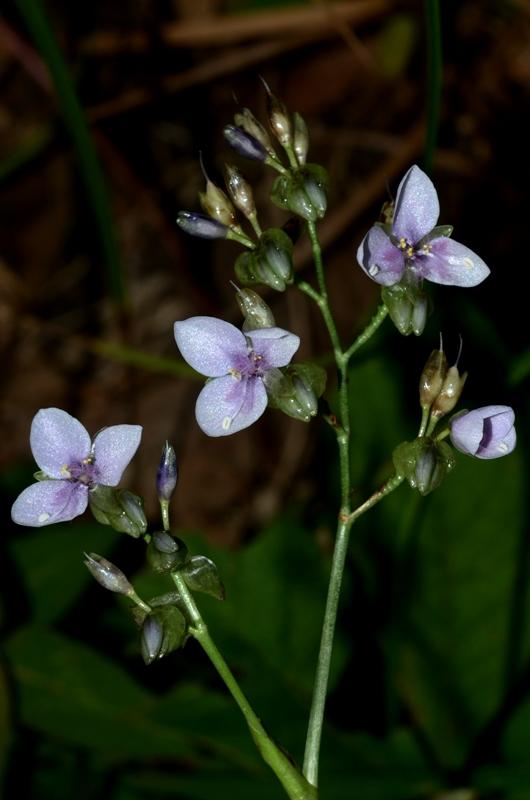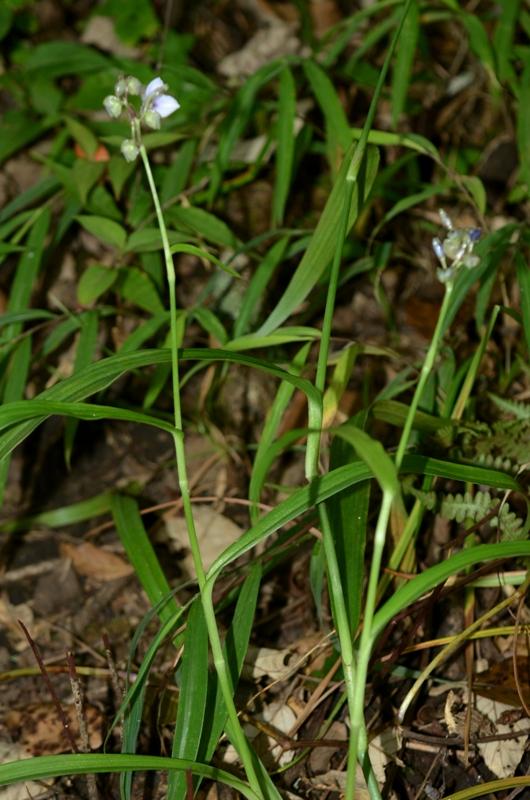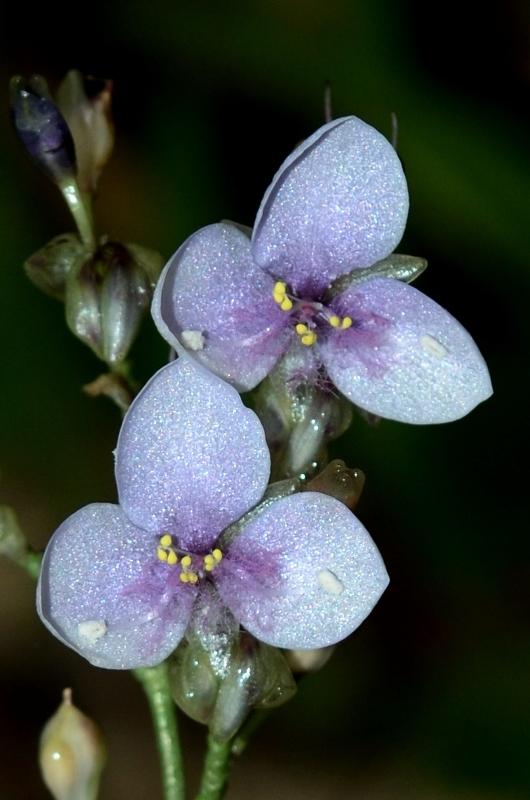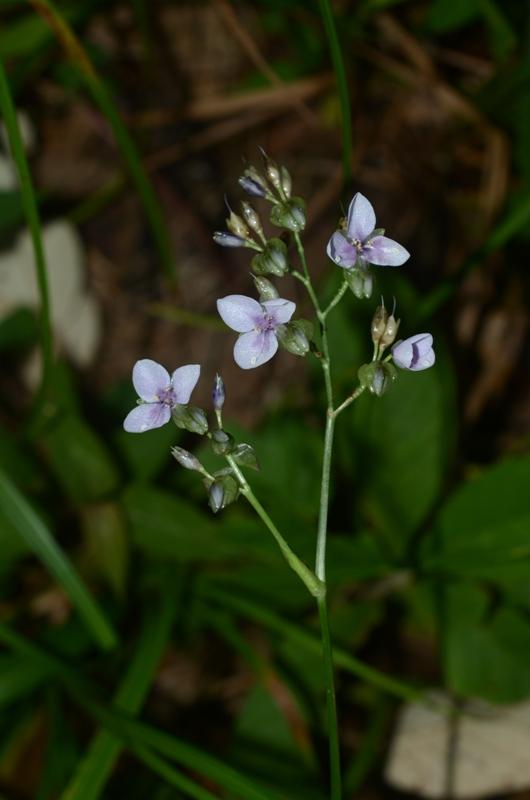 MS Oct, 2018/15 Murdannia sp. for ID
: 12 posts by 5 authors. Attachments
(4
)

Location : Tan-tlang, Mizoram
---
M. divergens ??
---
Also check comparative images at
---
---
Yes, it is Murdannia gigantea: the leaf axillary scape disclosing its identity.  
---
.
---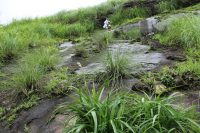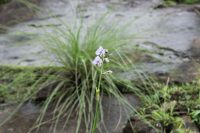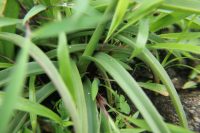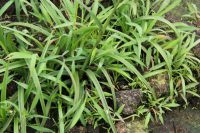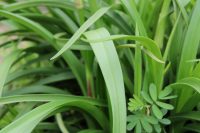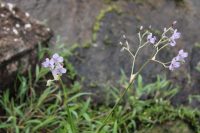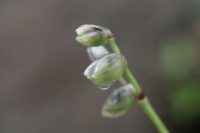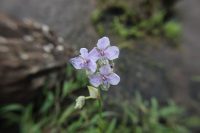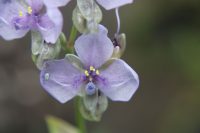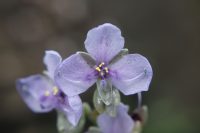 328 ID wild plant Commelina: 11 high res. images.
Please ID wild plant,
Location: near Vannappuram, Thodupuzha, Idukki Dist., Kerala PIN:685607

Altitude: 1500fsl

Flower date: 16.06.2022, 03.25 pm
Habitat: wild, moisture, rocky misty hill, wind

Plant habit: erect young shoots, weak fleshy stem 01cm base diameter, annual

Height: 01 meter
Leaves: alternate, lengthy, apex, fleshy soft flexible, size upto: 20×02 cm

Flower: racemose, 3 petals, clustered, diameter: 03.5 cm, lite violet, non fragrant

Fruit: capsule green into brown
Seed:

Camera: CANON EOS1500D +FL10x
---
Beautiful images, I hope it is Murdania… which one …?
---
Please check Murdannia gigantea (Vahl) G.Brückn. !
---
Thank you very much for ID my plant. I observed the hairy stigma centered is clearly in all my flowers, but not at eFI, check collage (my flower at top) and please clarify,
---
Please see if these match.
---
Yes, they are matching, beautiful images, thank you very much for sharing,
---
Yes, appears close to images at Murdannia gigantea (Vahl) G.Brückn.
---
I think the flowering shoot here is terminally positioned in the rosette of leaves. If so, this could be Murdannia gigantea (Vahl) G.Brückn.
---
---
.
References:
The Plant List Ver.1.1  WCSP  e-monocot  India Biodiversity Portal