---
Small scapigerous herbs. Leaves radical, orbicular to reniform, base cordate, 0.75-1.5 cm diam; petioles 1-4.5 cm long. Flowers solitary on scape, 6-12 cm long. Scape with a leafy bract at middle. Calyx broadly campanulate, 0.3-0.35 cm long, lobes 5, broadly ovate. Petals 5, white, broadly ovate, 0.4-0.5 x 0.2-0.25 cm. Stamens 5; staminodes 5, alternating with stamens. Ovary 0.3-0.4 cm long, ovoid, 1-celled; ovules many; style short; stigma 3-4. Capsules ovoid, 0.4-0.5 x 0.2-0.25 cm, 3-4 valved. Seeds minute, many.
Flowering and fruiting: September-December
Moist localities in grasslands and scrub jungles
Peninsular India and Eastern Himalayas
(Attributions- Dr. N Sasidharan (Dr. B P Pal Fellow), Kerala Forest Research Institute, Peechi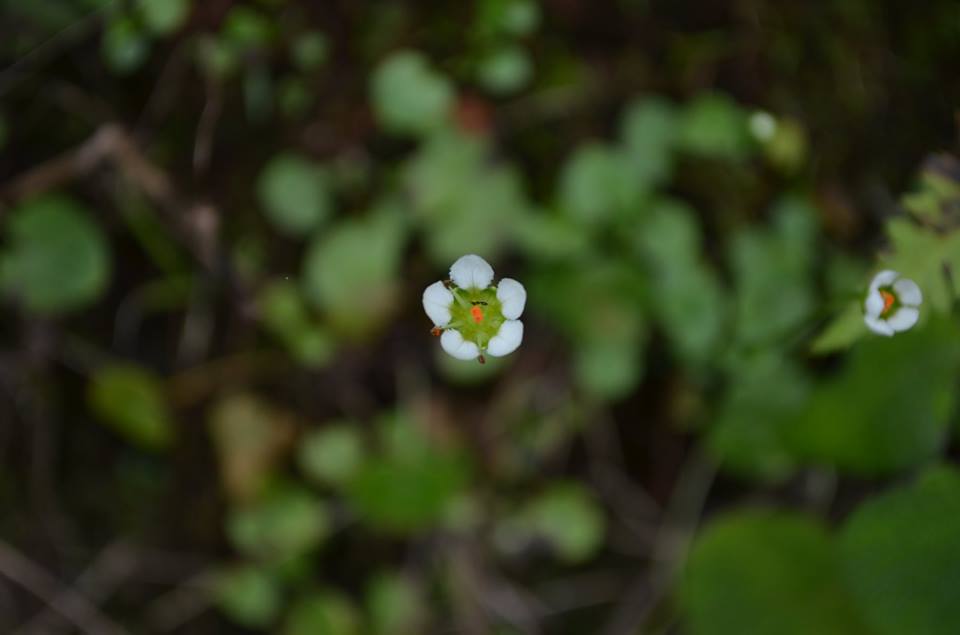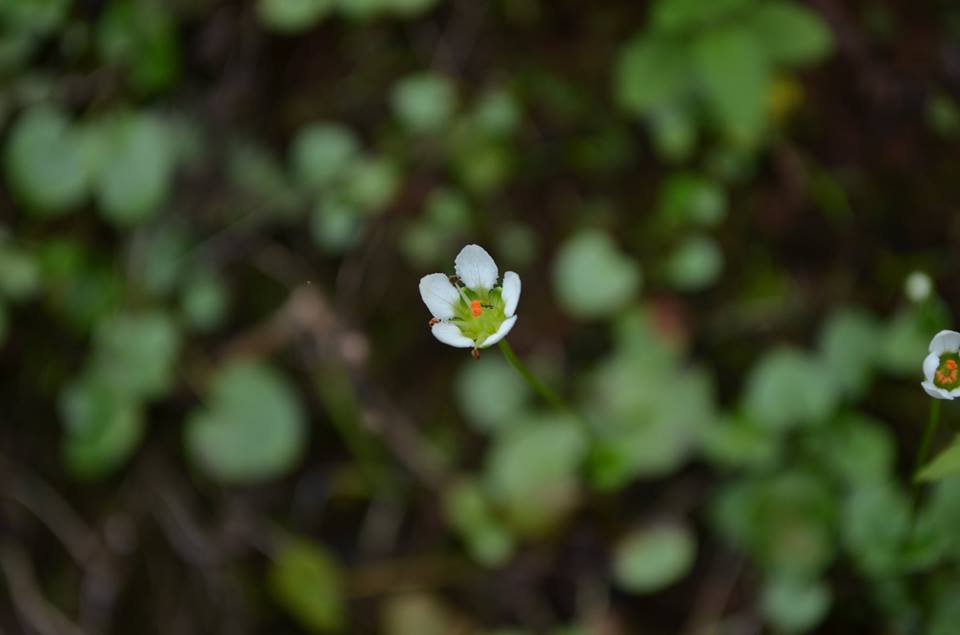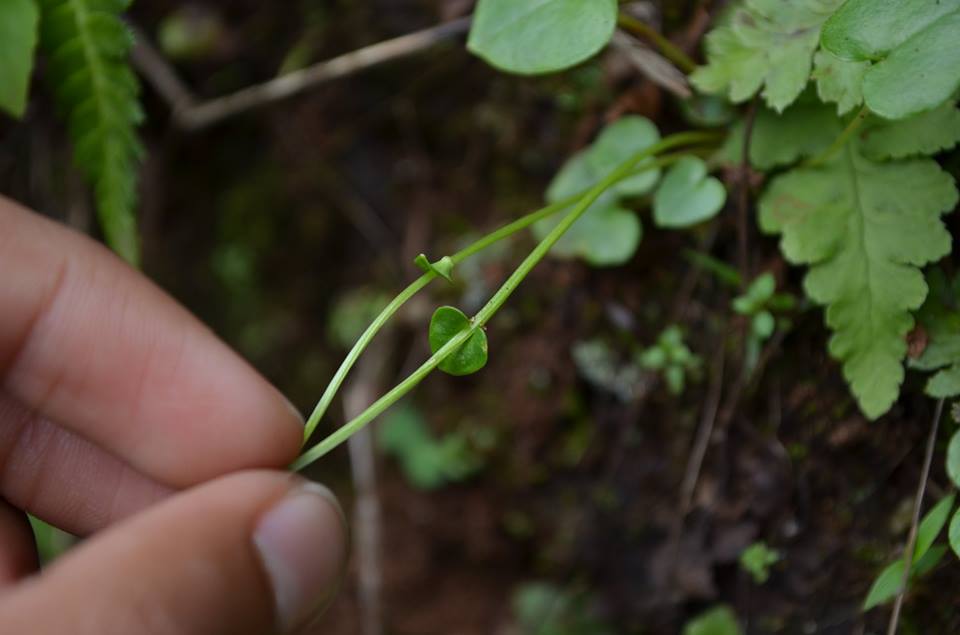 ANOCT77 Please identify this herb
: 5 posts by 3 authors. Attachments (4).
Baba Budan Giri
September 2014
Found in the grasslands at the top of the mountain, minute herb.
---
It is a species of Parnassia. But not looks like P.wightii which has fringed petals.
---
How about Parnassia mysorensis sir?
---
Excellent photographs. Thanks … for this interesting find.
---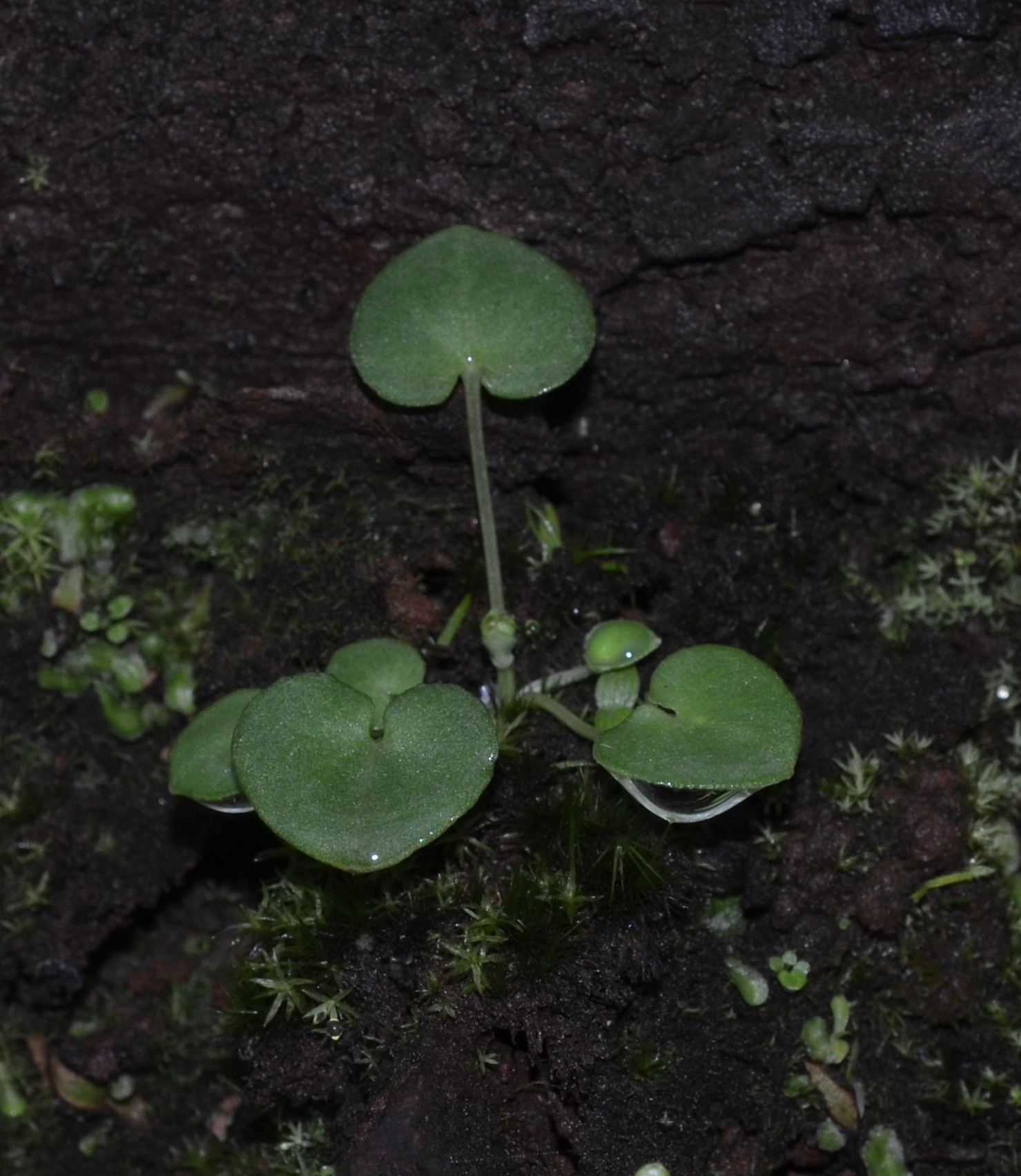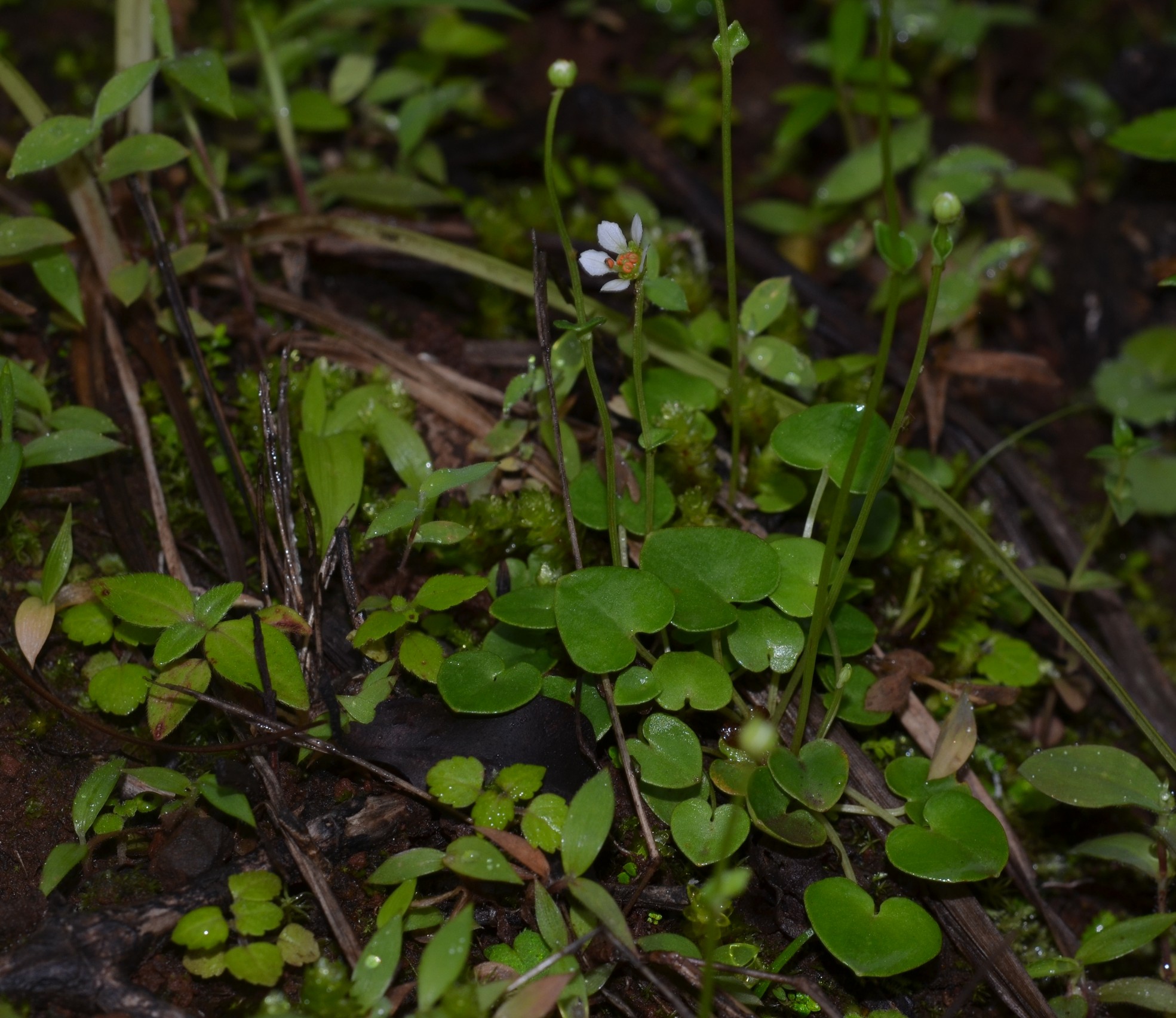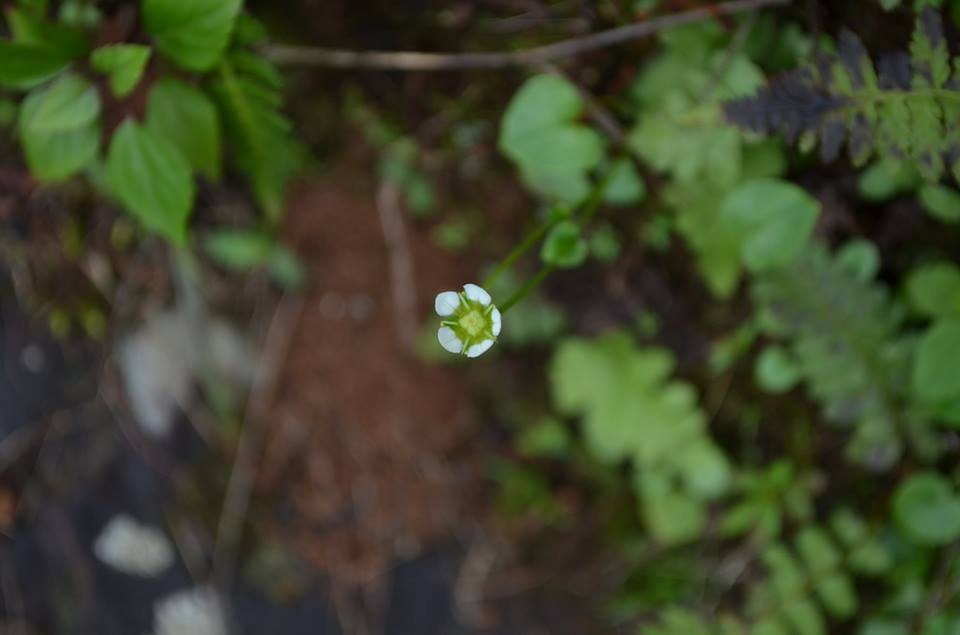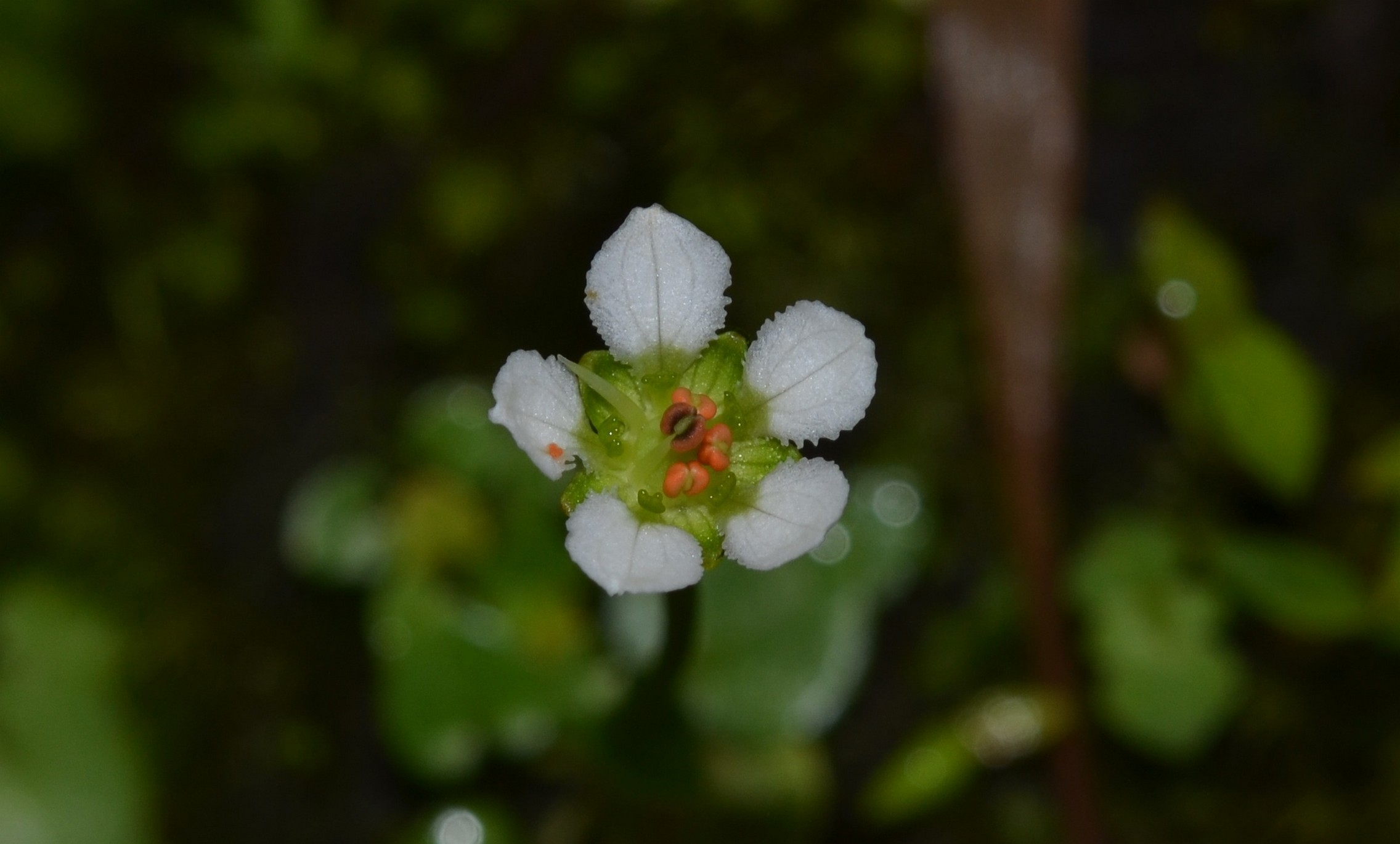 After a year, I was able to see this plant again in the same area. An abundance of this can be seen although they are very minute and occur only on wet rocks.
Attachments (8)
---
Wow, simply superb.. Keep sharing…
---
Please see the thread where differentiating features are given by …
Attaching a recent picture of P.wightiana from Uttarakhand for comparison. Flower is 2-3cm across in it.
---
Picture of P.wightiana is here; forgot earlier.
Attachments (1)
---
Thank you very much sir. I feel it goes well with P. mysorensis.
P. wightiana hasn't been reported from Chikamagalur as yet and also, the herbarium seems to agree with ID. Also, the illustration.
---
---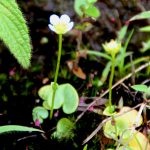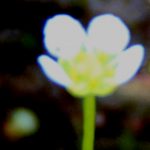 Small herb for ID from Chikmagalur-GS09012021-2
2 images.
Please help with ID of this small her, clicked from along Mullayanagiri Bababudangiri Road, Chikmagalur 26-9-2015
---
Parnassia mysorensis suggested by … on Facebook Indian Flora.
---
Yes, Parnassia mysorensis as per images and details herein.
Two species are reported in Flora of Peninsular India. The other one i.e. Parnassia wightiana looks different as per keys and details herein.
---