Common name: Necklace Pod
India (N): Andhra Pradesh, Bihar , Delhi; Goa , Gujarat, Karnataka; Kerala , Maharashtra, Orissa; Punjab, Tamil Nadu, Uttar Pradesh & other countries
as per
ILDIS
;
---
Sophora tomentosa, also known as necklacepod, yellow necklacepod, and occasionally as silver bush, is a pantropical[1] shrub or small tree in the family Fabaceae. It commonly ranges in height from 4 to 10 feet and often occurs in coastal conditions and near wetlands.[2] The common name Necklacepod is derived from the characteristic string of seed pods that develop after its yellow flowers germinate into seeds.
Necklacepod is a nectar plant for bees, butterflies, and in parts of the Americas hummingbirds as well. It is suggested for use by native plant enthusiasts in Florida as a good landscape plant for xeriscaping[3] but it only naturally occurs in coastal counties in the central and southern part of the state,[2] while closely related varieties occur in Texas, and the Caribbean.[4] The variety of Necklacepod growing in Australia is considered an endangered species in some areas due to the clearing of coastal habitat and displacement by invasive species.[5]
In Sri Lanka, the plant is known as Moodu Murunga.The inedible pod has some similarities to the Murunga (Drumstick) pod. It has been used to make fish poisons, insect and spider repelleents etc., esp in Africa.[citation needed]
(From Wikipedia  on 19.11.14)
.
---
images by Aarti S. Khale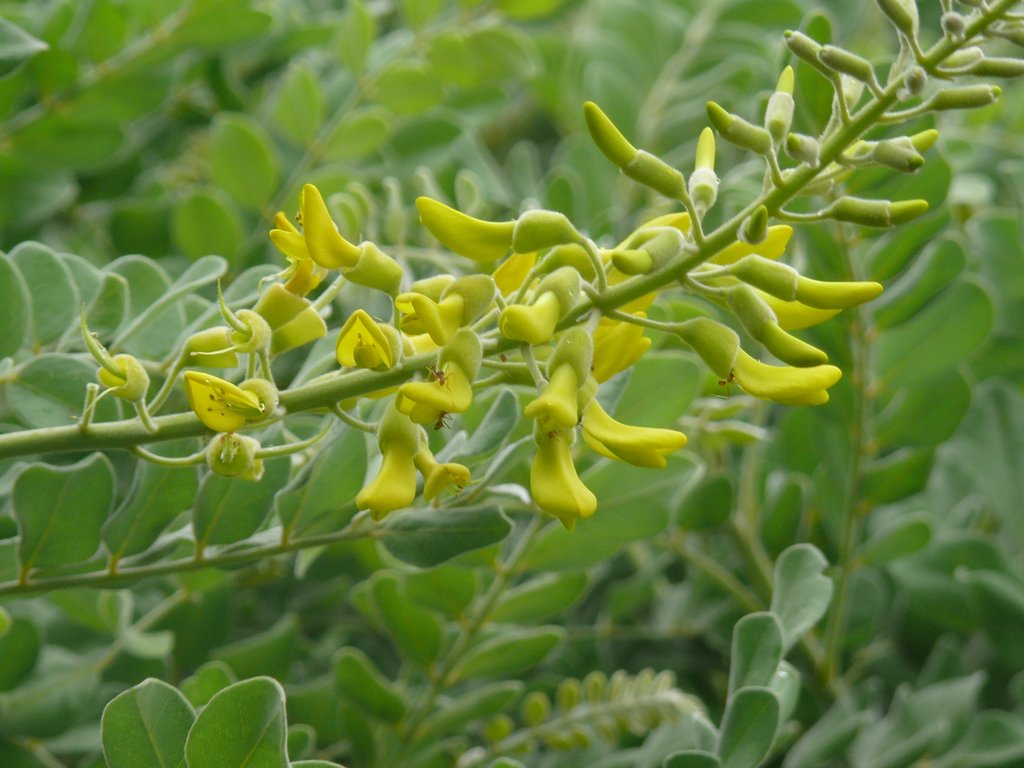 Ornamental Bush For ID : Lalbagh,Bangalore : 310714 : AK-45 : 3 posts by 2 authors. Attachments (2)
Cultivated, ornamental bush seen at Lalbagh on 28/7/14.
No flowers or pods when the picture was taken.
---
I was lucky to find the flowers today.
Seems to be
Necklace Pod
,
Sophora tomentosa
.
Adding a picture of the flowers taken today.
---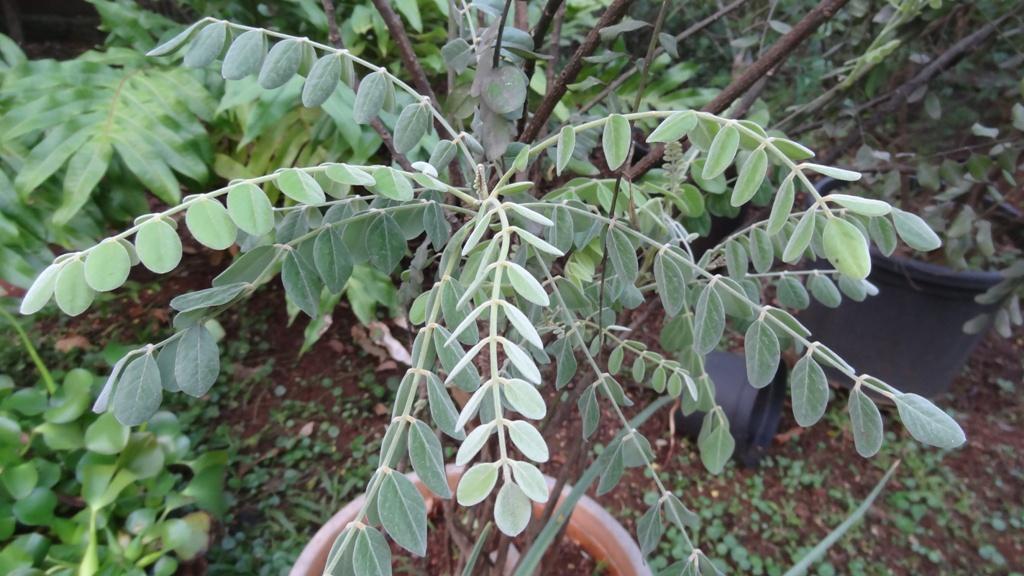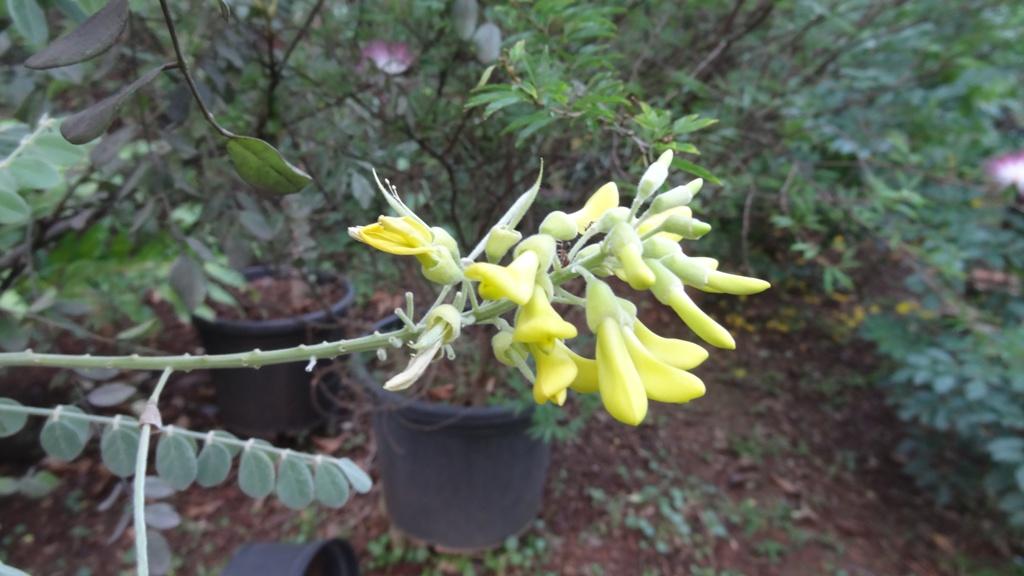 Plant for ID :: Thane :: ARKDEC11
: 5 posts by 3 authors. Attachments
(
2
)
Seen this
plant in a cultivated garden
in Thane in December 2016.
I could manage only these pics, would they be enough to help in ID. A slender pod can also be seen in the flower pic, although it is out of focus.
---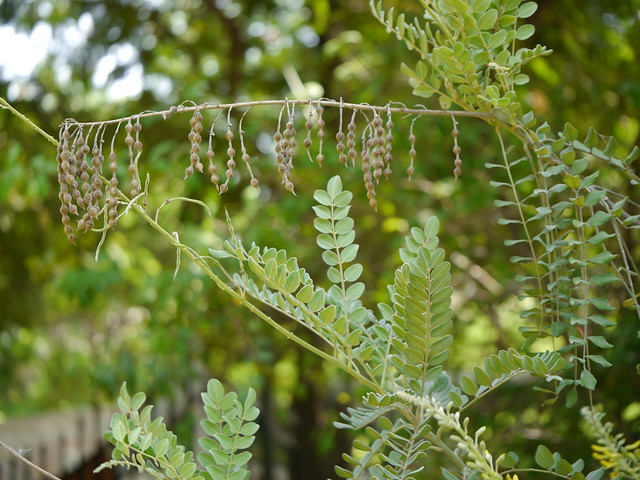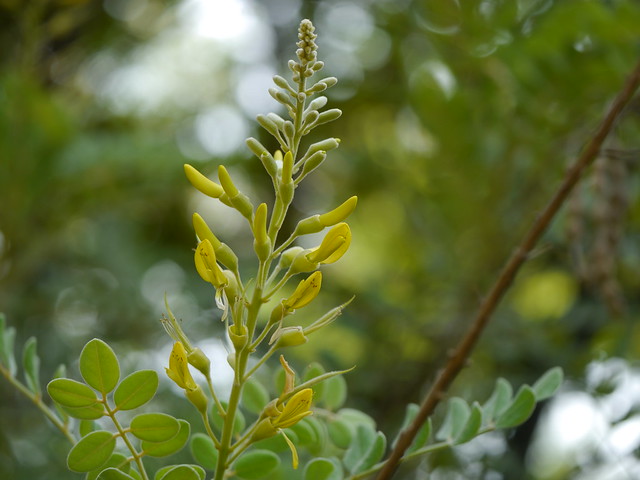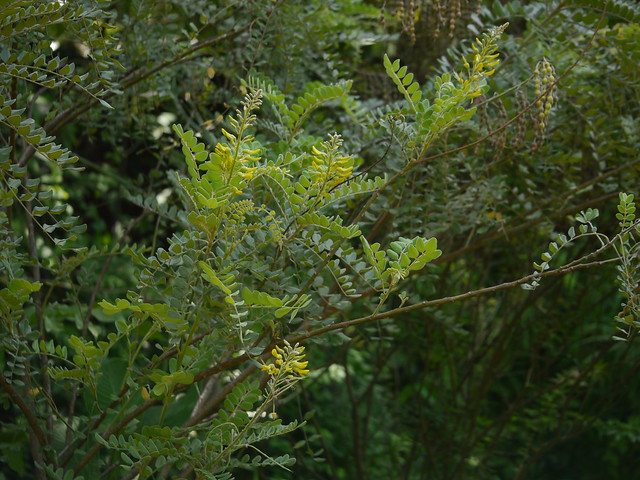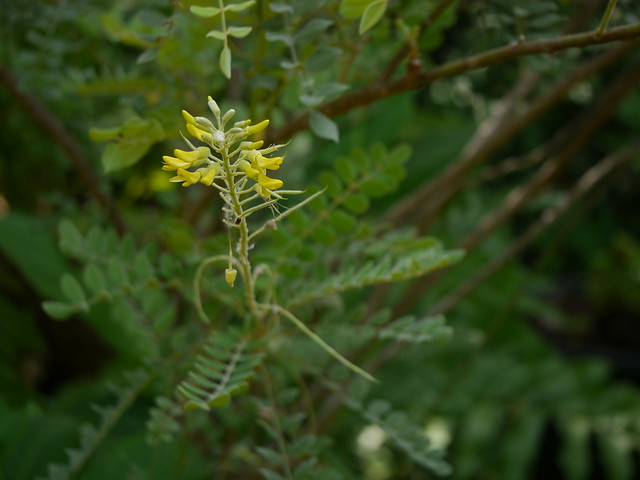 Sophora tomentosa :: Dattaji Salvi Udyan :: 01 MAY 18 : 2 posts by 2 authors. 5 images.
Dattaji Salvi Udyan  Thane
Date: May 1, 2018 … Altitude: about 11 m (36 feet) asl
Sophora tomentosa  L.
---
---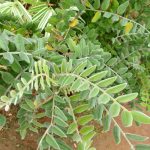 Plant from Nursery
: 1 high res. image.
Found this
plant in a Nursery
in Chennai. 
Habit: unknown
---
Please check Fabaceae !
---
Seems Cassia roxburghii, another one is variegated bamboo.
---
Please check with Sophora tomentosa.
The leaves are looking quite close to me.
---
I agree with … for Sophora tomentosa, as per images and details herein.
---