---
Echeveria ?
---
The plant resembles to Echeveria embricata
---
Des not seem to match with
Echeveria embricata
.
Pl. see
the link
---
Please pardon me, I think this is funny to try without any literature to species level id a special plant group. that has numerous hybrids and cultivars.
Yet I spent some time on it. What drew my attention is erect racemose inflorescence and perhaps glabrous nature. I tried to search that line, found some interesting info… please remember the following links are for reading only, not to suggest anything –
Thank you
---
I think, this plant has now been cracked. Kindly see the link given below. It appears most likely Echeveria pulvinata.
http://www.acostaplants.com/echeveria.htm
---
Thanks Sir, but is it that easy – http://www.plantoftheweek.org/week171.shtml? or maybe a cultivar.
---
Can it be some improved cultivar? I clicked it at University of Horticulture and Forestry, Solan. I talked to Dr. Bharti from dept. of  Floriculture in that University regarding this. She suggested E. pulvinata.
---
Thank you Sir for confirming, the plant looked glabrous to me.
---
---
Crassulaceae, Combretaceae and Myrtaceae Fortnight : Echeveria pulvinata 'Ruby Blush' : Crassulaceae : MNP,Mumbai : 18DEC14 : AK-31 : 6 posts by 4 authors. Attachments (2).
At the BBC Show in MNP, Mumbai in March,2013.
Kindly validate.
---
… who called it Echeveria pulvinata 'Ruby Blush?
did the grower labelled it as such?
---
It looked closest to my pictures.
Already requested for validation.
---
---
---
echeveria sp
may be e agavoides cultivar
---
Looks quite close to the one posted by me Echeveria pulvinata 'Ruby Blush'.
---
no
its not the 'ruby blush'
how can one be that specific, not scientific ..lets stay within scientific possibilities…
=
at most it could be ided as echeveria pulvinata
but short of the flowering spike anatomy and flowers itself even that id is not certain…
It could also be a echeveria pulidonis…
but more strangely I also can not rule out a graptoveria…
and for that matter a dudleya which grows on the precarious rocky cliffs on the coastal "mountain cliffs"
==
… I'll be happy with echeveria sp at this juncture.
---
May be Echeveria pulvinata as per comparative images available at debraleebaldwin
---
.
---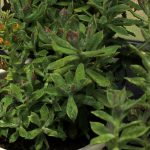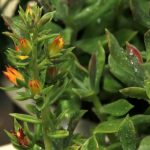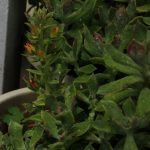 Plant for ID from Nauni Campus, Solan-GS13012022-4: 3 high res. images.
Please help with ID. Clicked from Nauni Campus, Solan, 28-5-2015
---
Sedum  ???
---
More images
1 high res. image
---
Yes … Seems to be Sedum Species.
---
Could not find a match as per comparative images at Sedum
---
I think I had identified it but not able to place now.
---
I guess Echeveria pulvinata Rose !
---